Facebook
Get more with myNEWS
A personalised news feed of stories that matter to you
Learn more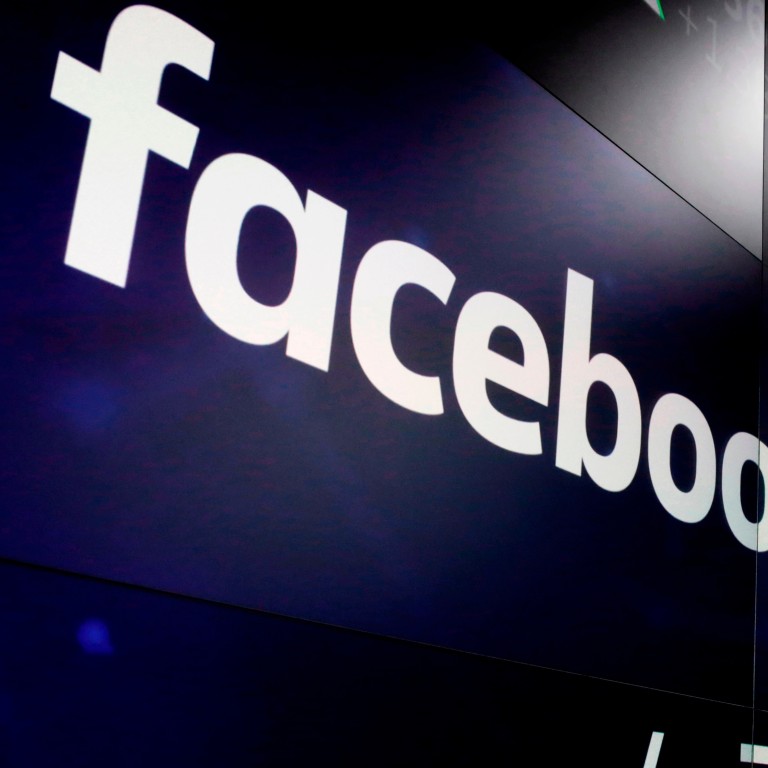 Facebook says it will crack down on fake news ahead of Taiwan election
Social media giant says it will step up efforts to counter disinformation and state-backed influence operations before island goes to polls in January
Taiwanese authorities say 30 million cyberattacks, many linked to the Chinese mainland, are recorded each month
Facebook said on Tuesday that it would step up efforts to counter disinformation and state-backed influence operations ahead of the Taiwanese presidential election in January.
The authorities on the self-ruled island have reported an average of 30 million cross-border cyberattacks each month this year, with a sizeable number from the Chinese mainland suspected of trying to affect the result of the election.
Starting in mid-November, when the island's presidential campaign officially gets under way, Facebook's 35,000 worldwide staff will step up their efforts to check content, facts, advertising and security, executives from the tech giant said.
"Protecting the election is the major priority of the company," Katie Harbath, Facebook's public policy director and global elections lead, told a teleconference at Facebook's Taipei office on Tuesday.
She said her company usually started a year before an election to assess the risks involved and gather feedback from local experts to find out the most useful initiatives to be introduced, including in Taiwan.
She said Facebook's security force had 40 teams to tackle elections and their work involved tracking down false accounts that used the platform to spread disinformation, foreign interference in elections and ad placements meant to intentionally attack certain people.
She also said the company cooperated with local authorities or well-established third party fact checkers to counter disinformation.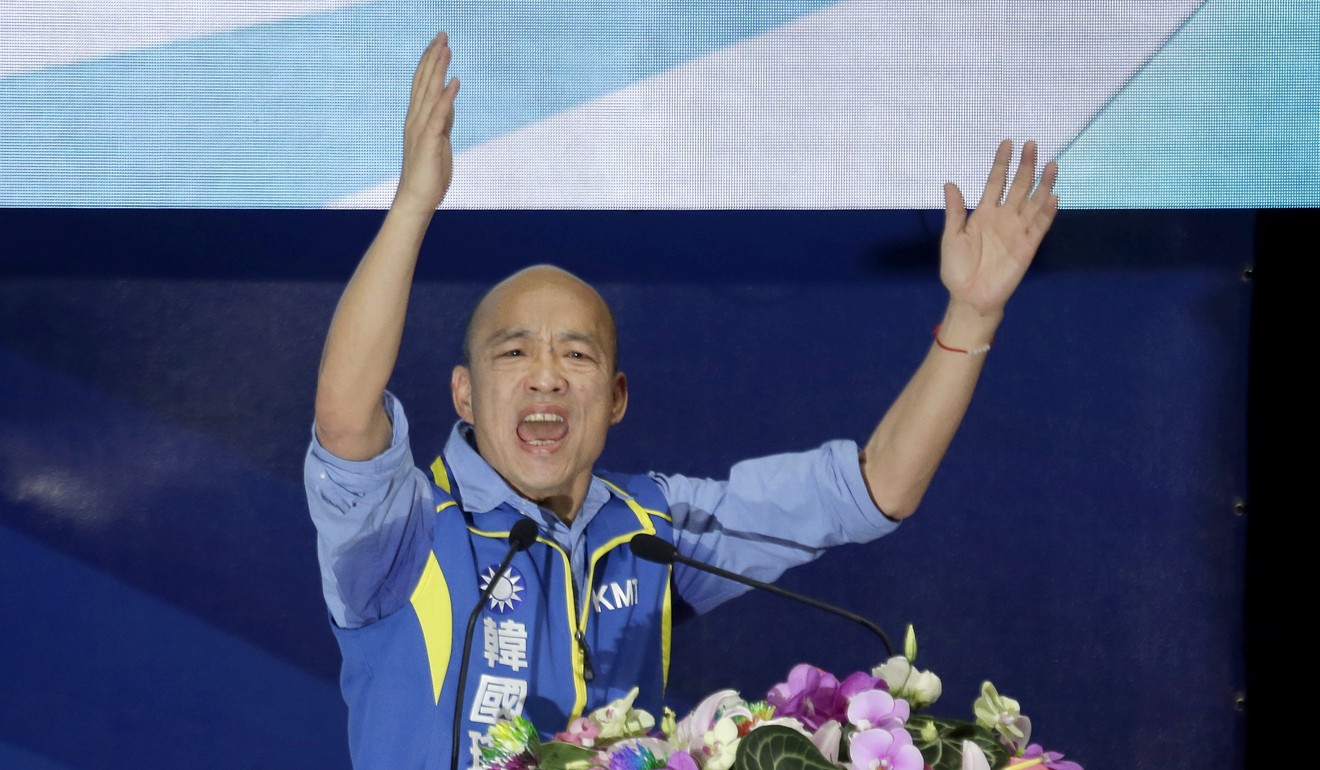 Nathaniel Gleicher, public policy director and head of cybersecurity policy at Facebook, said the company's security work also included labelling state-controlled outlets that might use coordinated inauthentic behaviour to influence opinion.
In August Facebook removed seven pages, three groups and five accounts involved in coordinated inauthentic behaviour as part of a small network that originated in China and focused on Hong Kong, according to Gleicher.
"The individuals behind this campaign engaged in a number of deceptive tactics, including the use of fake accounts – some of which had been already disabled by our automated systems – to manage pages posing as news organisations, post in groups, disseminate their content and also drive people to off-platform news sites," he said at the time.
"They frequently posted about local political news and issues, including topics like the ongoing protests in Hong Kong. Although the people behind this activity attempted to conceal their identities, our investigation found links to individuals associated with the Chinese government."
To deal with the upcoming elections, Facebook will make all political ad buyers run disclaimers to ensure transparency and to prevent certain people from using the ads to cheat others.
It will also work with third-party checkers to sort out misinformation or disinformation and invite the public to attend various seminars on how to discern fake news.
Howard Jyan, director general of the Cabinet's cybersecurity department, said Taiwan was particularly threatened by disinformation, which was rampant in last year's local elections.
"Since 2018, we have faced an average of 30 million cross-border cyberattacks per month," he said, adding half the attempts to spread disinformation were believed to have originated from the mainland.
The island's government has said Beijing wants the mainland-friendly Kuomintang candidate Han Kuo-yu to win the January 22 election and has tried to damage President Tsai Ing-wen's chances of being re-elected.
Tsai, from the independence-leaning Democratic Progressive Party, has angered the mainland authorities by refusing to accept that there is only one China.
Beijing regards Taiwan as a renegade province that must be returned to the mainland fold – by force if necessary.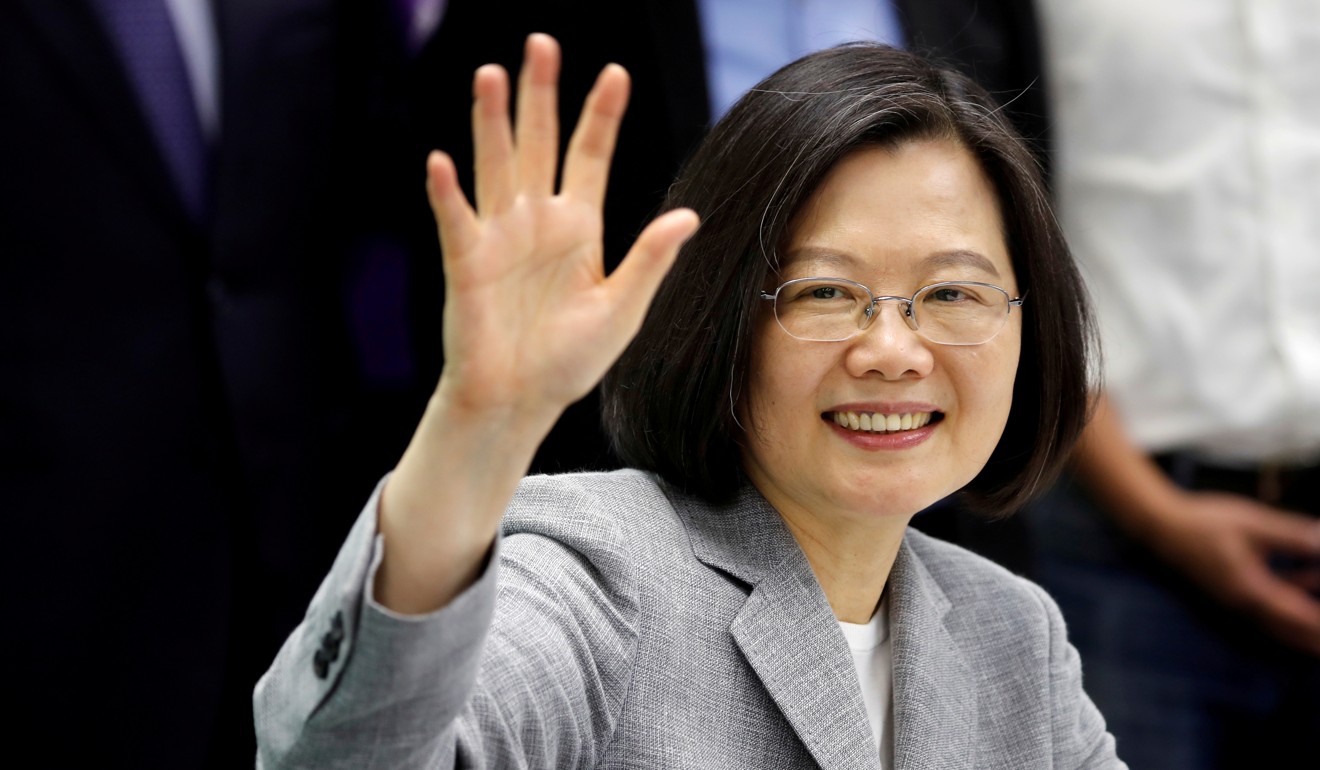 On Monday, Taiwan and the United States held their first-ever international cyber exercises in Taipei to combat the growing number of global cyberattacks, especially those from North Korea and mainland China.
At the opening ceremony, Raymond Green, acting director of the American Institute in Taiwan, the US' de facto embassy, said the exercises were aimed at strengthening domestic cyberdefences and related skills and promoting closer international cooperation on cybersecurity.
This article appeared in the South China Morning Post print edition as: Facebook vows to counter fake news ahead of ballot