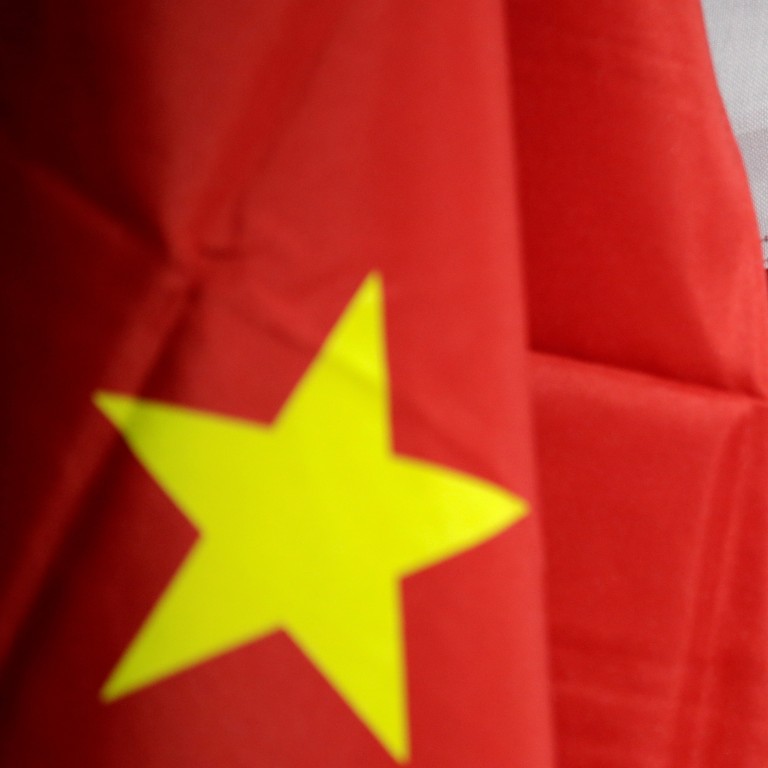 FBI and US Senate raise alarm over China's recruitment of US scientists
Beijing's hallmark 'Thousand Talents Programme' has recruited 7,000 top US international scientists, engineers and entrepreneurs since 2008.
'Shadow labs' in China use and patent American scientific advances before they are made public, a US subcommittee says
The Federal Bureau of Investigation has deployed counter-intelligence agents in all 56 US field offices and centralised efforts to thwart China's aggressive theft of strategic secrets and its recruitment of American scientists, according to Senate testimony on Tuesday.
"Technology is the key to military and economic power," John Brown, assistant director of the FBI's counter-intelligence division, told the US Senate's Homeland Security and Government Affairs Permanent Subcommittee on Investigations.
"Time and again the Communist Party has shown that it will do whatever is necessary" to supplant the US as a global superpower, he added.
Tuesday's hearing highlighted a fundamental debate echoing across Washington and beyond as the US weighs the relative benefits of open scientific exchange: the need to defend its intellectual property from a rapidly rising China; the risk of racially profiling Chinese scholars and scientists as the US works to safeguard American secrets; and deep distrust of China's state-led economic model.
Members of the subcommittee led by Rob Portman, its Republican chairman from Ohio, said China has over 200 programmes set up to recruit and co-opt US scientists and divert technology.
Programmes like these enable Beijing to set up "shadow labs" in China that use and patent US scientific advances before they're made public, giving the Chinese government a strategic advantage and control over technology, subcommittee members said.
After 2017, Beijing stopped releasing details of its recruitment activities, even as it continued to sign binding contracts with US-based scientists requiring them to lie or otherwise deny any Chinese links to their American employers and financial backers, the subcommittee members said.
"US taxpayers are funding this research, not China," Portman said, adding that the openness and collaborative nature of US research is being abused by China, Russia, Iran and North Korea. "The most aggressive is China," he added.
In a probe into the Thousand Talents Programme released this week, the subcommittee said the US government also shares the blame for failing to stop China from stealing intellectual property from American universities and for lacking a comprehensive strategy to deal with the threat.
The Chinese embassy in Washington did not respond to a request for comment.
Increasingly aggressive tactics by the FBI and Department of Justice have led to resistance from the Chinese-American and scientific communities.
Even as they acknowledge some of the US security establishment's concerns about increased espionage risks, the scientific and Chinese communities argue that Washington is overreacting to the situation.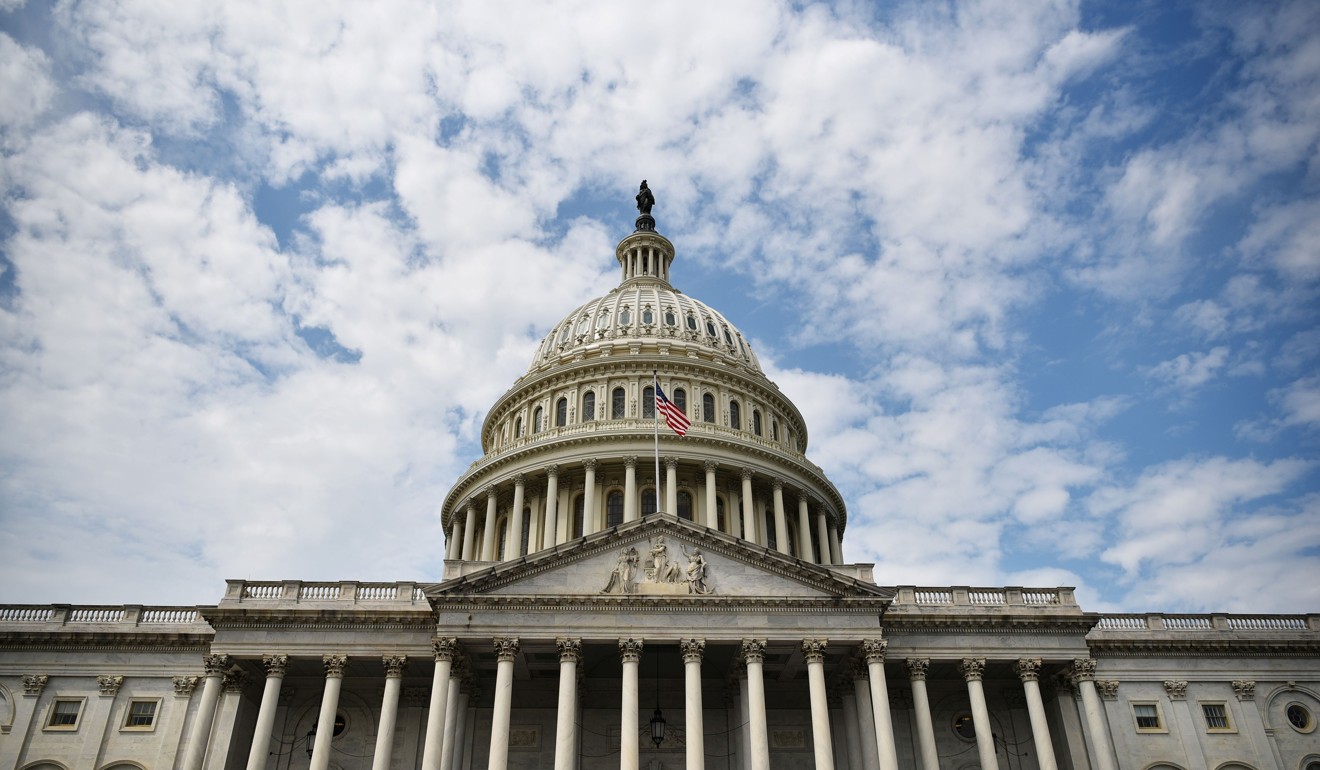 A Cardozo Law Review study in December appeared to point to evidence of overreach.
The study found that the number of Americans of Chinese descent accused of espionage tripled from 2009 to 2015 as Washington increasingly bridled over China's rise.
Suspects of Chinese descent were nearly twice as likely as people with Western names to see espionage cases dropped, suggesting that more defendants were innocent.
And, if convicted, they received average sentences twice as long as their Western-named counterparts, the study found.
Brown, Portman and other officials said ethnic Chinese were not being singled out in the crackdown on China's recruitment of American scientists.
China recruited among varied nationalities, they said, adding that collaboration and scientific exchange among countries remains vital. But the subcommittee hearing's tone and much of its substance centred on the rising threat from Beijing.
Edward J. Ramotowski, a State Department deputy assistant secretary responsible for visa services, outlined an expanded effort by the State Department to tighten US entry requirements as part of an all-of-government effort to safeguard intellectual property.
American consular officers in China rely on detailed applications, inter-agency database searches, personal interviews, biometric data and detailed technical addendums to vet applicants, he said.
Officers, he added, are deciding to restrict people who work with technologies that may not be subject to export controls or other legal prohibitions but that the State Department itself has deemed strategically sensitive.
"We welcome foreign visitors. China consistently sends more people to the US than any other country," Ramotowski said. But the US "must remain clear eyed and vigilant" against China's repeated attempts at large-scale collection of sensitive technology, he said.
The State Department official countered criticism that the crackdown was impeding ordinary Chinese from entering the United States, even as he chided Beijing. "The Chinese government puts [US] visas of its own citizens at risk," through its recruitment programmes, he said.
A few witnesses pushed back – albeit rather gently – against the subcommittee's overriding narrative.
Top officials at the National Institutes of Health, National Science Foundation and Department of Energy – major funding sources for American science – underscored the outsize benefits derived from global collaboration.
These include efforts to fight disease and crack the secrets of physics, including the Long-Baseline Neutrino Facility, an ambitious research project involving over 1,000 scientists from 30 countries who are studying the universe's fundamental building blocks at a facility in South Dakota.
"It is important to reaffirm our commitment to global research," said Rebecca Keiser, head of the National Science Foundation's office of international science and engineering. "International cooperation is essential."
Still, given the growing suspicion towards China in Washington these days – as the two countries face off in a massive trade war that has spilled over into tighter immigration, education and cultural policies – scientists were quick to highlight their ramped-up security efforts, including tougher vetting of scientists, potential conflicts of interest and ties to China.
"This threat is developing so quickly," said Keiser. "We thank the security agencies for bringing them to our attention."
This article appeared in the South China Morning Post print edition as: alarm raised as beijing recruits U.S. scientists