Taiwan
Get more with myNEWS
A personalised news feed of stories that matter to you
Learn more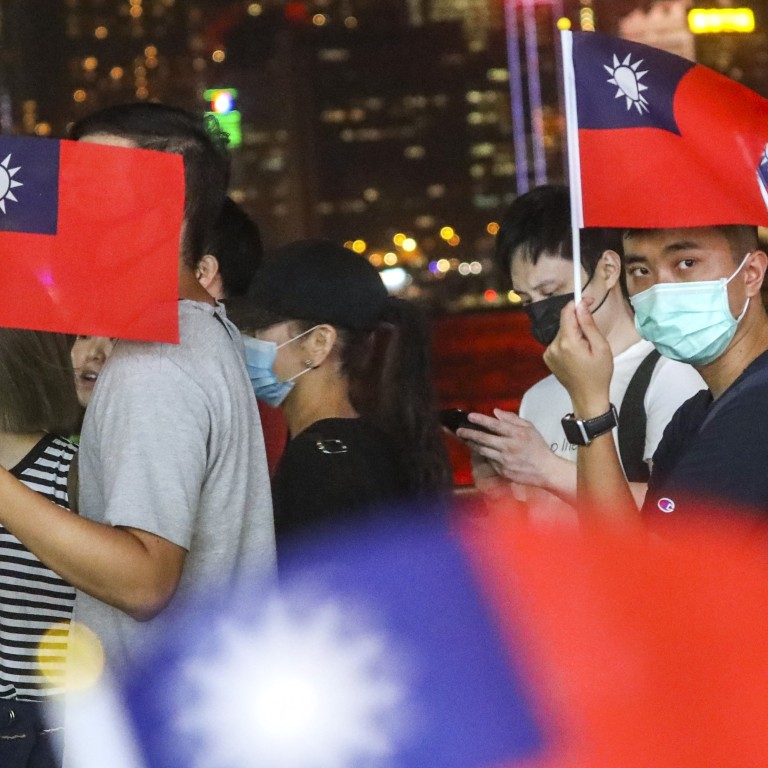 Taiwan seeking legal help from Hong Kong has 'nothing to do with politics'
Deputy justice minister says requests for judicial cooperation were made to Hong Kong authorities because the evidence was needed to press charges
Chen Ming-tang makes comments amid wrangle over two cases – a robbery, and murder that prompted extradition bill which sparked mass protests
Taiwan has dismissed the suggestion it tried to use two criminal cases for political gain when it sought legal help from Hong Kong, saying such cooperation was needed to bring the suspects to justice.
Chen Ming-tang, the self-ruled island's deputy justice minister, said it had asked Hong Kong authorities to hand over evidence in the cases – a robbery and a murder – because it was difficult to press charges without it. Hong Kong rejected both requests.
"The reason we requested judicial cooperation from the Hong Kong authorities was because we cannot use hearsay or news reports as evidence to press charges against a suspect under the principle that one is considered innocent until proven guilty," Chen said. "We can only do that when we have adequate and solid evidence, otherwise it will create problems during the legal proceedings."
He said in the robbery case, even though the suspect had been arrested, concrete evidence was needed from Hong Kong in order to indict him.
Last Sunday,
Taiwan
sought legal assistance to investigate a Taiwanese man in connection with a robbery in the Hong Kong shopping district of Tsim Sha Tsui. But the Hong Kong Security Bureau refused the request, saying there was no law permitting such assistance or transfer of criminals between the two jurisdictions.
The 30-year-old suspect, surnamed Lin, is alleged to have threatened a worker at a watch shop with an air pistol before making off with two luxury watches in October. He returned to Taiwan later that day and was arrested there a month later.
Under Taiwanese law, suspects in robberies committed in Hong Kong and Macau can be tried in Taiwan's courts. But there is no extradition law or judicial cooperation agreement between Hong Kong, Macau and Taiwan.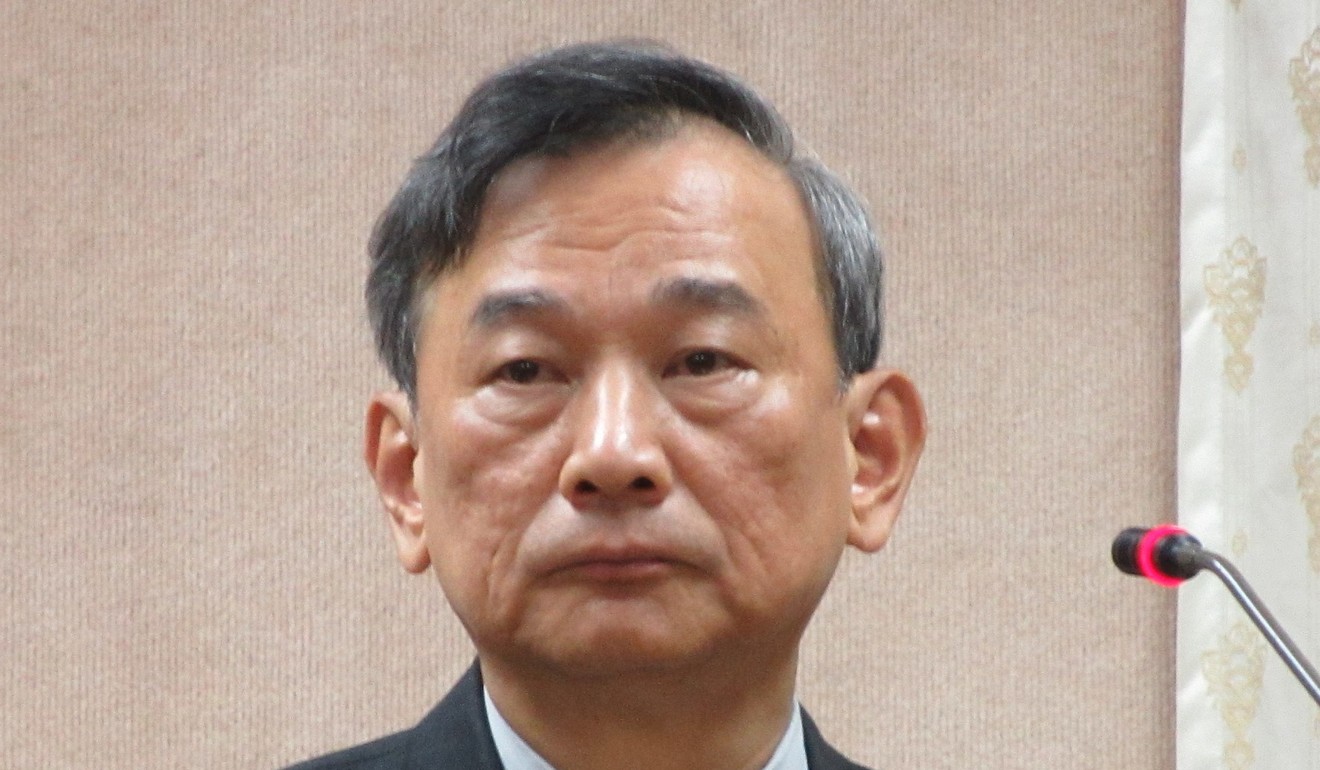 Taiwan's Ministry of Justice and its Mainland Affairs Council both called on the Hong Kong government to provide evidence including video footage and a witness statement. Rejecting the request, the Hong Kong Security Bureau said the city was ready to receive the suspect without restrictions if he turned himself in to police in Hong Kong, allowing the city to deal with the case directly.
Taiwan criticised that response as irresponsible, with the Mainland Affairs Council saying the city would become known as a haven for criminals.
Taiwan has previously hit out at Hong Kong for repeatedly rejecting its requests for judicial cooperation in a murder case. Chan Tong-kai, a Hong Kong resident, was suspected of killing his pregnant girlfriend, Poon Hiu-wing, during a holiday in Taiwan in February last year. He returned to Hong Kong soon after the murder and was subsequently jailed for a minor offence.
In a bid to close the loophole that prevented Chan's extradition to Taiwan, the Hong Kong government introduced a bill that would also have allowed criminal suspects to be transferred to mainland China. It was withdrawn after mass protests in the city which have since broadened to include other demands, including universal suffrage.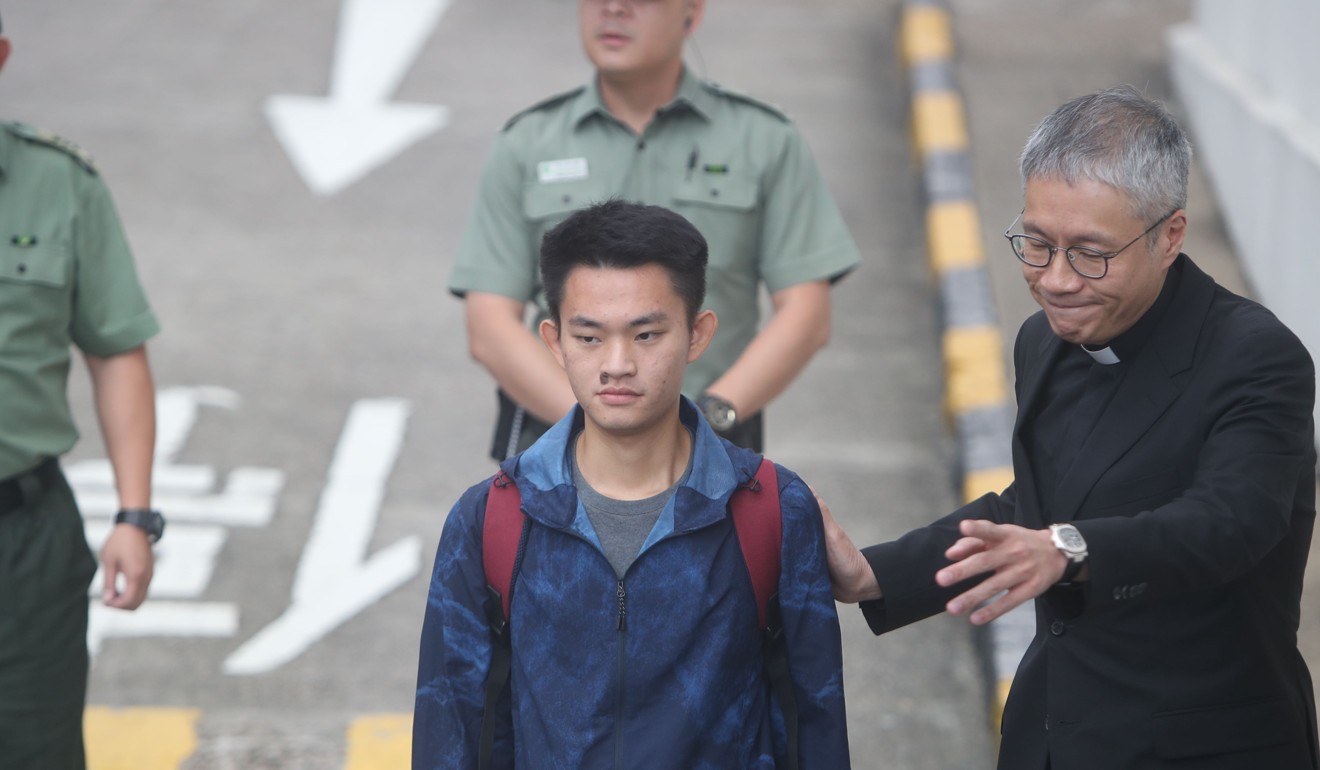 In a statement on Monday night, the Hong Kong Security Bureau said the city's government had always been willing to work with other jurisdictions according to the principle of mutual respect. It said even though there was no extradition agreement or mutual legal assistance treaty between them, Hong Kong had given Taiwan materials allowed under the existing mechanism. It also said it was "regrettable" that the Taiwan government had made "irresponsible comments" about Hong Kong.
"Taiwanese authorities should stop using politics or the pretext of Chan Tong-kai and the robbery to meddle with the rule of law and release resentful statements that disrespect the law in Hong Kong," the Security Bureau said.
While Hong Kong may be treading carefully when it comes to Taiwan for fear of angering Beijing – which considers the island a renegade province that must return to the mainland fold, by force if necessary – media reports have suggested Taipei was seeking formal judicial cooperation to step up political ties with the city.
But the deputy justice minister denied Taiwanese authorities were using the two cases for political gain. "Our request for judicial cooperation has nothing to do with politics, it's strictly to meet the legal requirements," Chen said, adding that legal help was needed to obtain valid and formal evidence including official transcripts from suspects and witnesses, crime scene footage and other documents.
In the murder case, the suspect was released from a Hong Kong jail in October after spending 19 months in custody on money-laundering charges and has said he was
willing to turn himself in to authorities
in Taiwan. But deputy justice minister Chen said supporting evidence was still needed.
"Without evidence from Hong Kong, the judicial authorities could be misled into making a judgment that is favourable to the suspect," he said.
Chen also noted that some countries that did not have official ties with Taiwan were still willing to offer judicial assistance even without any formal extradition or other deals in place.
"We also signed a judicial cooperation agreement with mainland China in 2009," he said, adding that he hoped Hong Kong would consider signing such a pact with Taiwan if it needed a legal basis for judicial exchange.
This article appeared in the South China Morning Post print edition as: Taiwan denies political aim in judicial help request