Taiwan election results 'suggest no appetite for rapid push for independence' after Tsai Ing-wen's victory
The success of the president and her independence-leaning DPP on Saturday indicates voters are happy with the status quo, according to one analyst
High turnout suggests young voters are becoming an increasingly important voice that politicians ignore at their peril
Taiwan's changing voter demographics and turnout at the weekend's elections suggest there is little appetite for dramatic changes to the island's status, with observers saying that Beijing should not worry about a push for independence over the next four years.
The high turnout of 75 per cent – almost 9 points higher than the previous presidential election in 2016 – also indicated that young voters were becoming engaged in the political process to the point that no politician could afford to ignore them in future.
Saturday's poll saw President Tsai Ing-wen, from the independence-leaning Democratic Progressive Party, beating Han Kuo-yu, from the mainland-friendly Kuomintang by more than 2.5 million votes, making her the first candidate to capture more than 8 million votes.
James Soong Chu-yu, chairman of the mainland-friendly People First Party, performed badly with only 4.2 per cent of the vote share, compared with 57.1 per cent for Tsai and 38.6 per cent for Han.
More than 14 million out of 19 million eligible voters turned out to vote in an election that also saw the DDP retain its majority in the legislature, winning 61 seats to ensure Tsai has an absolute mandate.
But all the hardline pro-independence or unification parties failed to win seats.
Instead the new Taiwan People's Party, founded by Taipei Mayor Ko Wen-je, which is relatively neutral on the topic, secured five seats in the legislature.
The New Power Party, which started off in 2016 as a hardcore pro-independence party but has since moderated its stand to focus on social justice issues, saw its total number of seats fall from five to three. It gained an extra seat through the party list system, but lost all the constituencies it contested.
In the legislative elections, voters pick a candidate for each constituency, including six seats reserved for indigenous Taiwanese, and also vote for an "at-large" party list system in which seats are allocated proportionally.
The DPP and the KMT remained dominant in the legislature, capturing a total of 61 and 38 seats respectively.
According to the election commission, the DPP won 13 of the party list seats, with 33.9 per cent of the votes cast, and 48 constituency seats.
The KMT also won 13 at-large seats, with 33.3 per cent of the vote, and 25 constituency seats.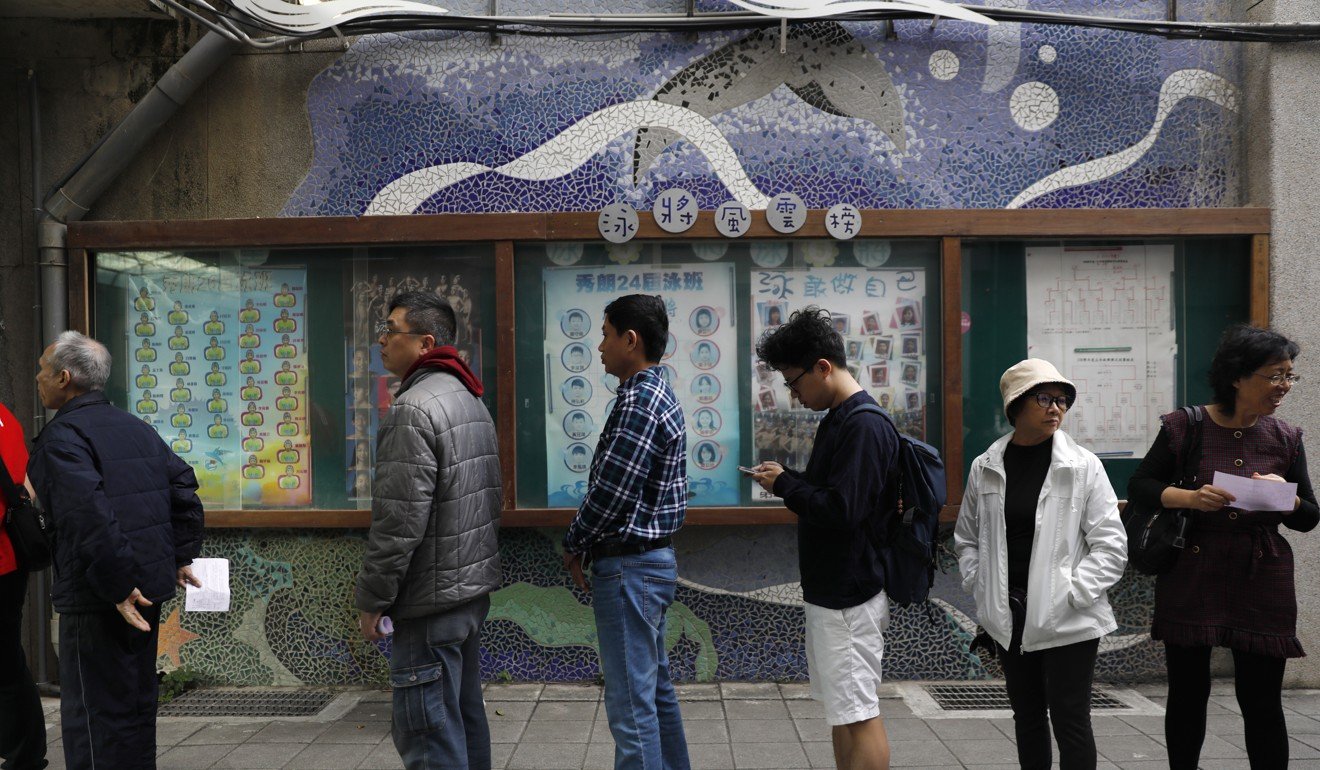 "None of the hardcore parties made it to the legislature. Not even the Taiwan Action Alliance Party aided by former president Chen Shui-bian was able to make it to the 5 per cent threshold required for a party to win an at-large seat," said Wang Kung-yi, a professor of political science at Chinese Culture University.
The party, which reflected Chen's vision of Taiwan and China as being two different countries, captured only 1 per cent of the vote.
The disgraced Chen who was jailed for corruption shortly after he stepped down as president in 2008 and is now on medical parole, announced on Sunday that he felt frustrated and would quit politics because his efforts in "devoting himself to Taiwan" were not properly appreciated.
Wang said the Formosa Alliance Party, which was founded by DPP hardliners who were upset at Tsai's reluctance to push for independence "did even worse", gaining no more than 30,000 votes, or 0.2 per cent of the total.
The party had initially tried to stand former vice-president Annette Lu Hsiu-lien – a founder member of the DPP – as a candidate for the presidency, but had failed to clear the qualifying threshold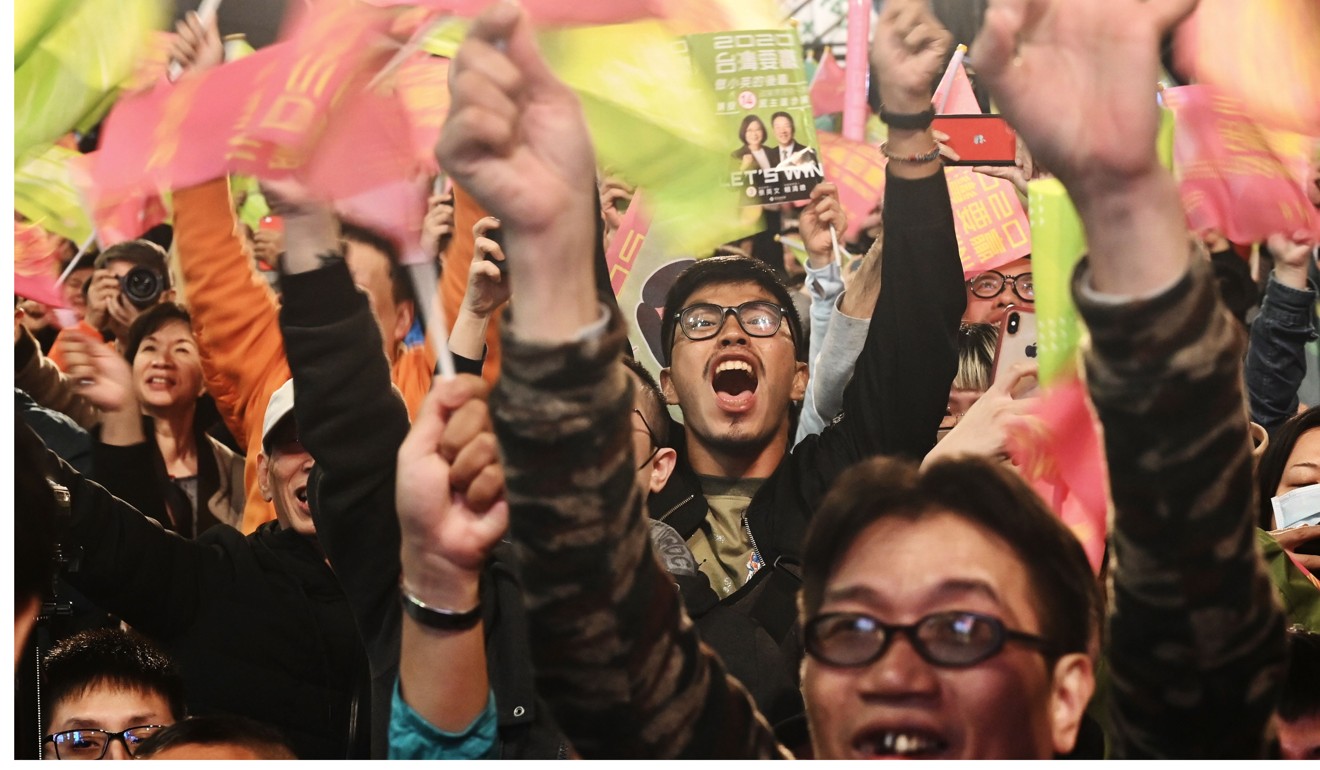 However, the hardcore pro-unification parties, including the New Party and Unionist Party, fared equally badly – receiving just 1 per cent and 0.2 per cent of the vote respectively.
Soong's People First Party also suffered a setback – gaining just 3.6 per cent, not enough for an at-large seat – because of a split within the mainland-friendly vote.
"Given such an outcome, Beijing should feel at ease instead of being jittery," Wang said, arguing that voters had opted to maintain the status quo.
"Tsai is well aware of it and this explains why she chose to call for reconciliation with the mainland immediately after the election," Wang noted.
After her victory on Saturday, Tsai called for the resumption of talks with Beijing on an equal footing.
She also repeated her promise not to provoke Beijing and avoid stoking tensions in the Taiwan Strait.
Beijing, which considers Taiwan a wayward province that must return to the mainland fold – by force if necessary – had suspended talks and exchanges with Taiwan since Tsai was first elected as president in 2016 and refused to accept the one-China principle.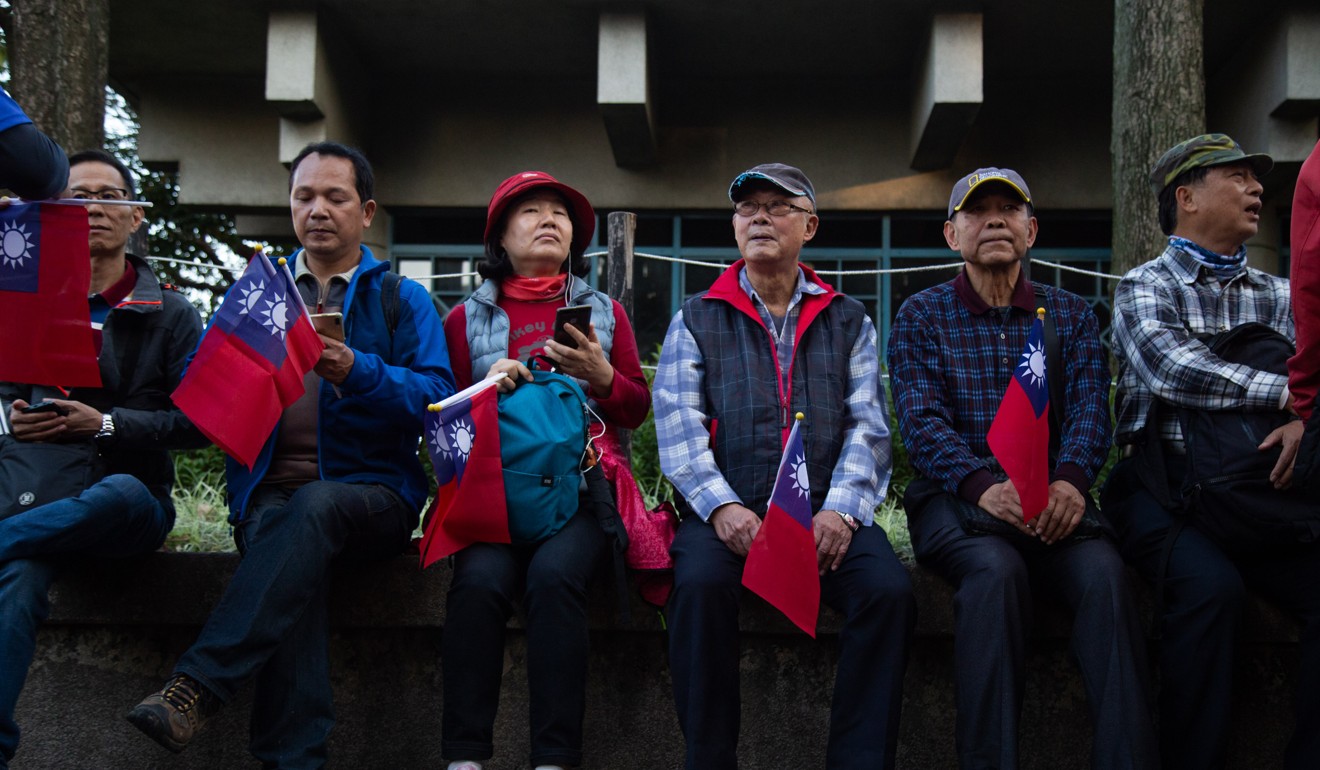 Analysts also said the high turnout on Saturday indicated that many young people came out to vote.
"Young people – or those between 20 to 39 – were the key to the weekend's elections as they made up at least 6.6 million of the eligible voters in Taiwan," said Juang Wen-jong, professor of public policy and management at Shih Hsin University.
"They helped bolster the turnout rate, which in terms help increase both the vote for Tsai and her party."
Juang also said the KMT needed to pay more attention to young voices and recruit more young talents rather than relying on party elders to broaden the party's appeal.
He warned that if the KMT did not take note of this inevitable generational change it would eventually fade out of the island's political scene.
Purchase the China AI Report 2020
brought to you by SCMP Research and enjoy a 20% discount (original price US$400). This 60-page all new intelligence report gives you first-hand insights and analysis into the latest industry developments and intelligence about China AI. Get exclusive access to our webinars for continuous learning, and interact with China AI executives in live Q&A. Offer valid until 31 March 2020.
This article appeared in the South China Morning Post print edition as: Poll results show voters 'content with status quo'