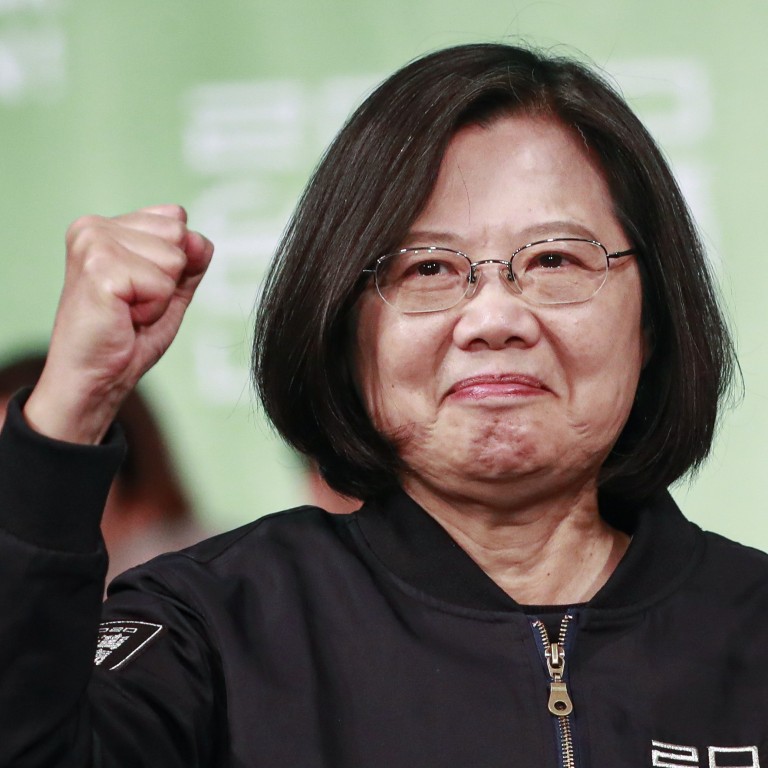 Tsai Ing-wen says Beijing must face reality that Taiwan is 'an independent country already'
After election win, president says in interview that island is successful democracy with decent economy and deserves respect
She also warns against any military response, saying invading would be 'very costly for China'
Taiwan's President Tsai Ing-wen on Wednesday said mainland China needed to face the reality that the island was "an independent country already", in remarks certain to infuriate Beijing
following her election win
.
In an interview with the BBC, Tsai also said the democratic island deserved respect from Beijing.
"We don't have a need to declare ourselves an independent state," Tsai told the BBC. "We are an independent country already and we call ourselves the Republic of China, Taiwan."
Tsai garnered a record 8.17 million votes to
secure a second term
in Saturday's presidential election – a convincing win over her main rival, Han Kuo-yu from the Beijing-friendly Kuomintang, that gives her a mandate to continue her approach to cross-strait relations.
Official ties have been suspended since Tsai took office in 2016 and refused to accept the one-China principle – a political understanding that there is only one China with ambiguity over whether it is governed by Taipei or Beijing.
Mainland China sees Taiwan as part of its territory to be returned to its control, by force if necessary. With Tsai as president, Beijing has ramped up pressure on the island, including by poaching its diplomatic allies and staging military drills nearby.
But Tsai warned against any military action from Beijing, which responded to her re-election by accusing her independence-leaning Democratic Progressive Party of "dirty tactics".
"Invading Taiwan is something that is going to be very costly for China," she said. "We're a successful democracy, we have a pretty decent economy, we deserve respect from China."
In Beijing on Wednesday, Ma Xiaoguang, spokesman for the Taiwan Affairs Council, said any pro-independence activities seeking to separate the island from the mainland would not be tolerated.
"We firmly attack and counter various forms of Taiwan independence and separatist activities in order to maintain overall peace and stability in the Taiwan Strait," Ma said in a press briefing.
He said Tsai had "unilaterally damaged" the basis for official exchanges by refusing to accept the one-China principle. Ma added that Tsai had supported and tolerated the pro-independence movement in Taiwan, which he said would only block cross-strait exchanges and cooperation.
In the BBC interview, Tsai said she believed her election victory was proof of how little appetite there was now for the "one China concept" and the ambiguity it created over Taiwan's status.
She said the "situation has changed" and such "ambiguity can no longer serve the purposes it was intended to serve".
She also insisted that the sovereignty of the self-governing island was not in doubt or up for negotiation.
Responding to Taiwan's election results and Tsai's call to reopen talks with Beijing on the basis of peace, parity, democracy and dialogue, Ma said the one-China principle was the only basis for official exchanges. "Moving a mountain would be easier than moving the [principle]," the Taiwan Affairs Council spokesman said.
Taiwan's future was unification with the mainland, he said, and that future was "decided by all compatriots of China, including those from Taiwan". Tsai has repeatedly said that Taiwan's future must be decided by the 23 million people on the island.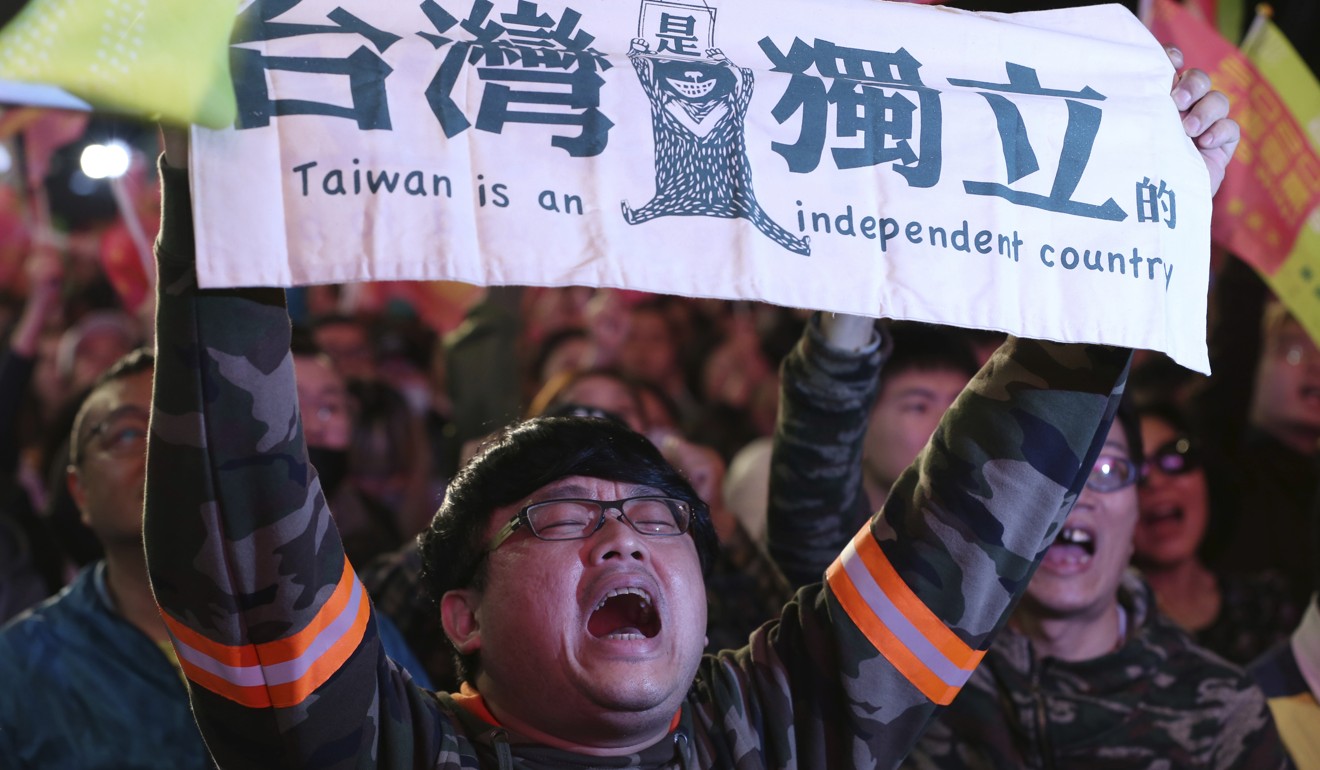 Ma continued that the election outcome would not change the fact that Taiwan was part of China and that unification was inevitable. In her victory speech on Sunday, Tsai said the vote showed that when Taiwan's sovereignty and democracy came under threat, the Taiwanese would speak loudly.
Ma also said that mainland health authorities had shared information with Taiwan on the
coronavirus outbreak
in Wuhan, allowing two experts from the island to visit the central city on Monday and Tuesday to find out more about the new strain of pneumonia. Forty-one people have so far tested positive for the virus, and one of them has since died.
Analysts expected Beijing to continue its carrot-and-stick approach to dealing with Taiwan for now.
"Allowing Taiwan to send experts to Wuhan was an olive branch from the Chinese side, though it is obviously aimed at the Taiwanese people," said Fan Shih-ping, a political science professor at National Taiwan Normal University.
Purchase the China AI Report 2020
brought to you by SCMP Research and enjoy a 20% discount (original price US$400). This 60-page all new intelligence report gives you first-hand insights and analysis into the latest industry developments and intelligence about China AI. Get exclusive access to our webinars for continuous learning, and interact with China AI executives in live Q&A. Offer valid until 31 March 2020.
This article appeared in the South China Morning Post print edition as: Island 'an independent country already', Tsai says