Death of coronavirus doctor Li Wenliang becomes catalyst for 'freedom of speech' demands in China
Beijing's top anti-corruption agency is sending investigators to Wuhan, signalling how seriously it is taking public anger over the handling of the outbreak
If the public can't express their views, the crisis of confidence will only recur, analyst says
The death of a doctor in China is threatening to turn into a public confidence crisis for Beijing, just as it faces unprecedented challenges from
the coronavirus outbreak
.
Beijing's unusual decision the same day to send a team from the country's top anti-corruption agency to Wuhan, the epicentre of the outbreak, to look into "issues of public concern relating to Li Wenliang" shows how seriously the government is taking the venting of public anger.
"It is a very big crisis. China's public opinion was divided, but this time a consensus has been formed. The public share the same attitude and harbour the sentiments of sympathy, suppression and grieving anger," Wuhan University law professor Qin Qianhong said.
"I am worried that the situation could explode, or become like when [former Communist Party general secretary] Hu Yaobang died or even more serious."
Hu's death on April 15, 1989, triggered mass protests that later morphed into the Tiananmen student movement.
Analysts said the government now faced a dilemma: to punish officials to appease the public anger, but not to discourage those who are fighting the epidemic. They also questioned if the government would heed the public's calls for more room for free speech.
After initial confusion about Li's condition, in which state media reports of his death were contradicted by a claim by Wuhan Central Hospital that he was merely in critical condition, the hospital said he had died early on Friday morning. This unleashed a torrent of comments on China's Twitter-like platform Weibo.
By 6am, hashtags "Dr Li Wenliang has passed away" had 670 million views, "Li Wenliang has passed away" had 230 million views, and "I want freedom of speech" had 2.86 million views on Weibo. They were, however, quickly removed by the authorities.
Li, a 34-year-old ophthalmologist, was one of the eight whistle-blowers disciplined by the police in early January for "rumour mongering" after he posted a message on a closed online WeChat group about a number of "Sars-like" cases at his hospital. He became infected himself from treating patients and his death has made him into an icon.
Many online users challenged the government's definition of "rumours" and called for internet censorship to be relaxed.
On Friday afternoon, the National Supervisory Commission, the country's top anti-graft agency, announced that it was sending a team to Wuhan to conduct a "comprehensive investigation".
State broadcaster CCTV read out a brief statement about the inquiry. State media, government departments and officials including Chinese ambassador to the United States Cui Tiankai paid tribute to Li.
Gu Su, a political scientist with Nanjing University, said it was unusual for such a high-level agency to send an investigation team so quickly over the death of a doctor.
Qin agreed. "They understand the crisis caused by the public opinions and criticisms. In order to resolve the crisis, they would have to deliver something to the public … some officials will be punished, but they also have to strike a balance in order not to hurt the morale of officials fighting the outbreak."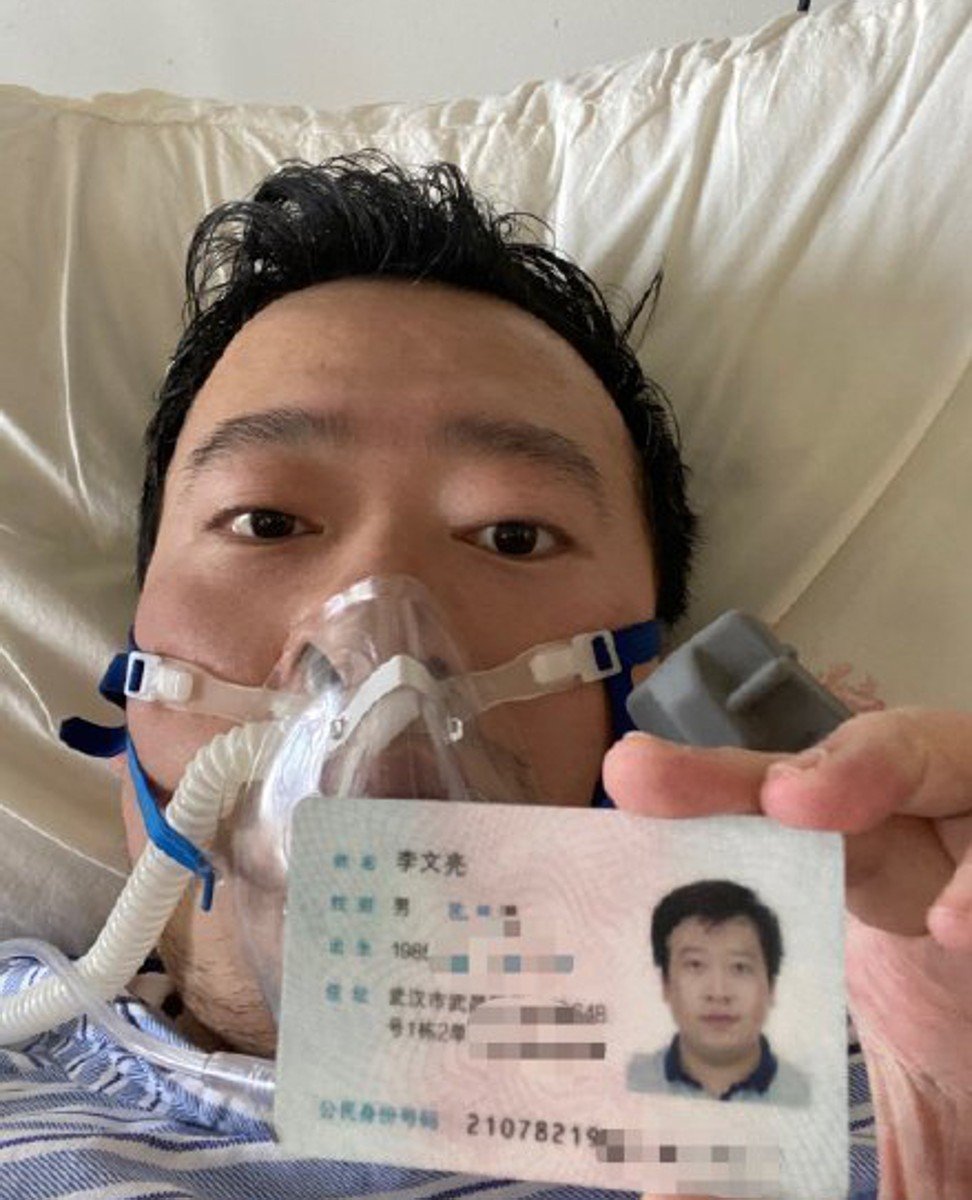 The easy part would be looking into whether the police violated discipline by punishing someone for revealing information about a public health crisis, Gu said.
But the bigger question was who commissioned the police to punish Li, he said, particularly as the "rumour mongering" case was aired on CCTV, signalling central government endorsement.
"So the question is, are these rumours?" Gu said, adding that the best outcome would be to clarify the definition of "rumours".
"It also involves what is freedom of speech because these are rights the laws should protect because it could affect people's lives and their survival."
Qin said that if the public could not express their views, the same crisis would only recur and public confidence in the government would be difficult to restore.
"The government has lost credibility now, and if [the public] don't trust you any more, how can the government achieve its [national] goals in 2020?"
He said Wuhan officials were also caught between trying to contain the outbreak while facing criticism from the public and the central government.
Steve Tsang, director of the SOAS China Institute in London, said the party would not relax control of speech.
"The news of his [Li's] death will be very carefully managed and downplayed as much as possible. [Chinese President Xi Jinping] would not allow it to be used like the death of Hu Yaobang was in 1989."
"[Xi] will double down and see the need to tighten control even further. The last thing he will allow is for him to appear weak."
Purchase the China AI Report 2020
brought to you by SCMP Research and enjoy a 20% discount (original price US$400). This 60-page all new intelligence report gives you first-hand insights and analysis into the latest industry developments and intelligence about China AI. Get exclusive access to our webinars for continuous learning, and interact with China AI executives in live Q&A. Offer valid until 31 March 2020.
This article appeared in the South China Morning Post print edition as: Pressure on Beijing to act quickly after death of whistle-blower doctor