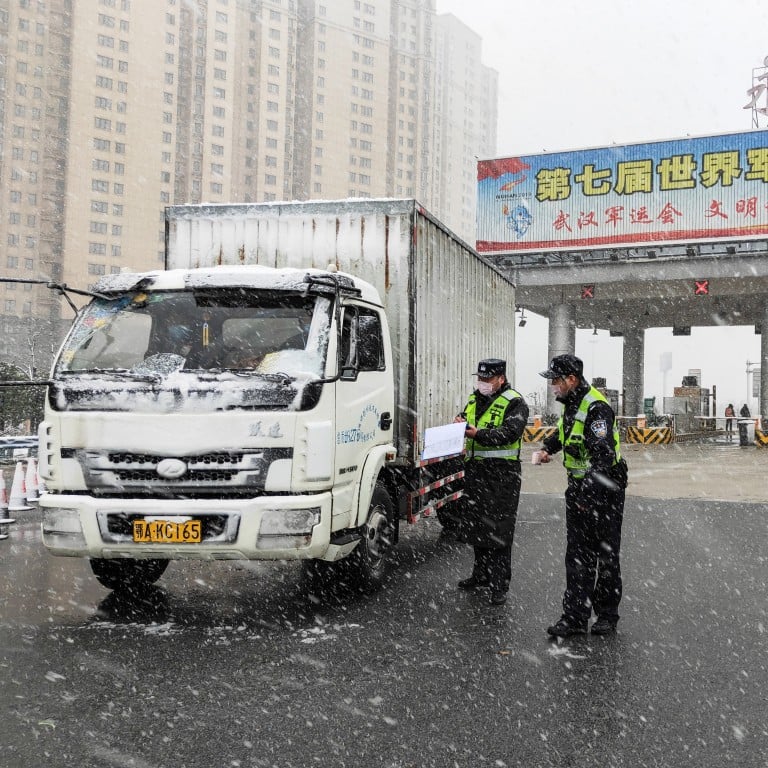 No mahjong, no card games: Hubei province in full lockdown as China battles coronavirus
58 million people – including 24 million rural residents – told to stay home until further notice
Businesses to close and road traffic limited to official vehicles
Hubei province, the epicentre of the
deadly coronavirus outbreak
, announced Sunday that it will impose tough new travel restrictions on all residents in the province to stop the spread of the disease.
Under the new rules, all businesses will close and the province's 58 million people will not be able to leave their residential community or village.
No vehicles or visitors should be allowed into any residential community or villages unless "necessary".
Hubei has also banned all vehicles from the road with the exception of police cars, ambulances, those transporting essential goods, and other authorised vehicles.
Crowd numbers will be limited in stores that are allowed to remain open and there will be "collective coordination" of people permitted to leave their homes to buy necessities.
"Disease control of the province has entered an important and difficult period," the provincial government said in its announcement. "The situation is still grim and to cut transmission effectively and deter the trend of contagion … here are the new requirements."
The government called on all "unnecessary" stores in the province to close down and all public events to be cancelled. It also now requires all pharmacies to record details – including their real names, phone number, ID and address – of customers who buy medicines for a cold, cough or fever.
Any village, community or office building that has a confirmed case of the virus, will be quarantined for 14 days.
Factories and companies require special approval to resume business operations.
There have been a few municipal-level blanket restrictions on the movement of residents, but Hubei is the first to do so on such a scale.
A number of cities in Zhejiang province, in the country's east, have close all "unessential" public venues, banned funerals and weddings, limited the number of times people can go out and quarantined families at home, sometimes by locking them in.
In the cities of Wenzhou, Hangzhou, Ningbo and Taizhou – which have a combined population of more than 30 million – each household has been issued a "passport" that allows one person per household to leave their home every two days.
The extra restrictions in Hubei province have been introduced despite an official narrative that efforts to control the virus have shown "obvious effects".
Mi Feng, a spokesman for China's National Health Commission, said the proportion of infected people who were seriously ill had dropped significantly in Wuhan, Hubei and the country as a whole.
And President Xi Jinping has in the past week called on the rest of the country to resume normal production and life, adding that treating patients and containing the spread of the disease remained the priorities for hard-hit areas, especially Wuhan.
While the decision to lock down the traffic in Hubei's cities has drawn much criticism, Xi has praised the measures as "contributing much to nationwide control of the disease".
"All civilian airlines, railways, roads and waterways out of Hubei have been closed, which has been crucial in containing the disease nationwide," Xi said during a meeting with the seven-strong Politburo Standing Committee on February 3. "But we should not neglect the risk of outflow of individual travellers."
Purchase the China AI Report 2020 brought to you by SCMP Research and enjoy a 20% discount (original price US$400). This 60-page all new intelligence report gives you first-hand insights and analysis into the latest industry developments and intelligence about China AI. Get exclusive access to our webinars for continuous learning, and interact with China AI executives in live Q&A. Offer valid until 31 March 2020.