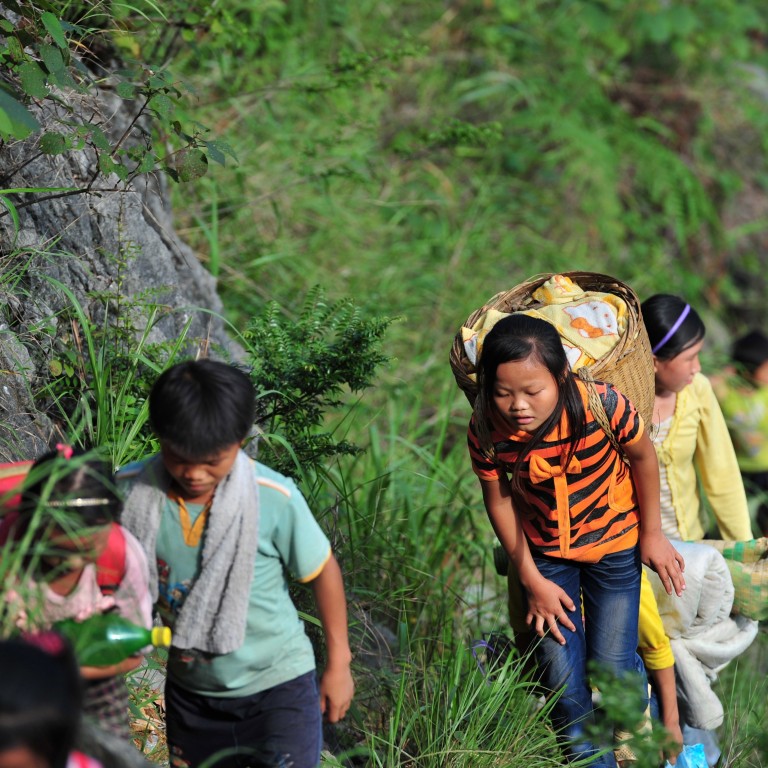 Coronavirus outbreak threatens to undermine China's drive to end extreme poverty
Large parts of the country are under lockdown in an effort to contain Covid-19, hitting poor rural areas and bringing economic activity to a standstill
Senior official Wang Yang warns that disease poses a major challenge to President Xi Jinping's drive to eradicate extreme poverty by end of year
The economic disruption caused by the
Covid-19 outbreak
is taking its toll on China's poorest people as experts and the country's leaders warned it could undermine its poverty reduction drive.
The disease has killed more than 2,000 people and seen many parts of the country go into lockdown, damaging both the rural and urban economies and pushing some of those affected back into poverty.
On Tuesday Wang Yang, the Communist Party's number four, told a group of political advisers that it was the "number one factor" affecting President Xi Jinping's drive to eradicate extreme poverty by the end of the year.
"We should help make in-depth and specific assessments on how the outbreak will impair the most impoverished regions' poverty alleviation efforts," Wang added, according to a report by state news agency Xinhua.
"We should also supervise local officials in giving more financial and policy support to these regions, as well as those hit hard by the pandemic, in order to prevent people from returning to poverty due to the outbreak."
This week the central government's poverty alleviation office and finance ministry also issued a notice asking local governments to make this a priority.
Five years ago Xi promised to eradicate absolute poverty in China and build a "comprehensive well-off society" by 2020.
At the end of last year 5.5 million people in rural areas remained in poverty – down from 99 million in 2012, according to the National Bureau of Statistics.
But the outbreak of the coronavirus that causes Covid-19 has brought traffic and factory production to a standstill in many parts of the country.
Extreme measures, such as closing off roads linking townships and villages in an effort to contain the outbreak, have been blamed for hitting agricultural trade and supplies as well as stopping migrant labourers from returning to work.
Observers warned that if the outbreak continues into the summer it will make it harder to hit the 2020 target.
This would mean that most agricultural workers will miss key opportunities over spring to plant crops, get supplies and trade livestock and produce.
Yu Shaoxiang, a social security and poverty relief expert with the Chinese Academy of Social Sciences, said most those battling poverty live in rural China and their livelihoods have been severely affected by rural government's extreme lockdown measures.
"Embattled grassroots officials are too preoccupied with containing the outbreak," Yu said.
"I have learned that a poultry farmer had to bury tens of thousands of chickens alive because he couldn't buy poultry feeder. Tangerine and strawberry farmers are watching their produce rotting away because there is no way to sell them," Yu said.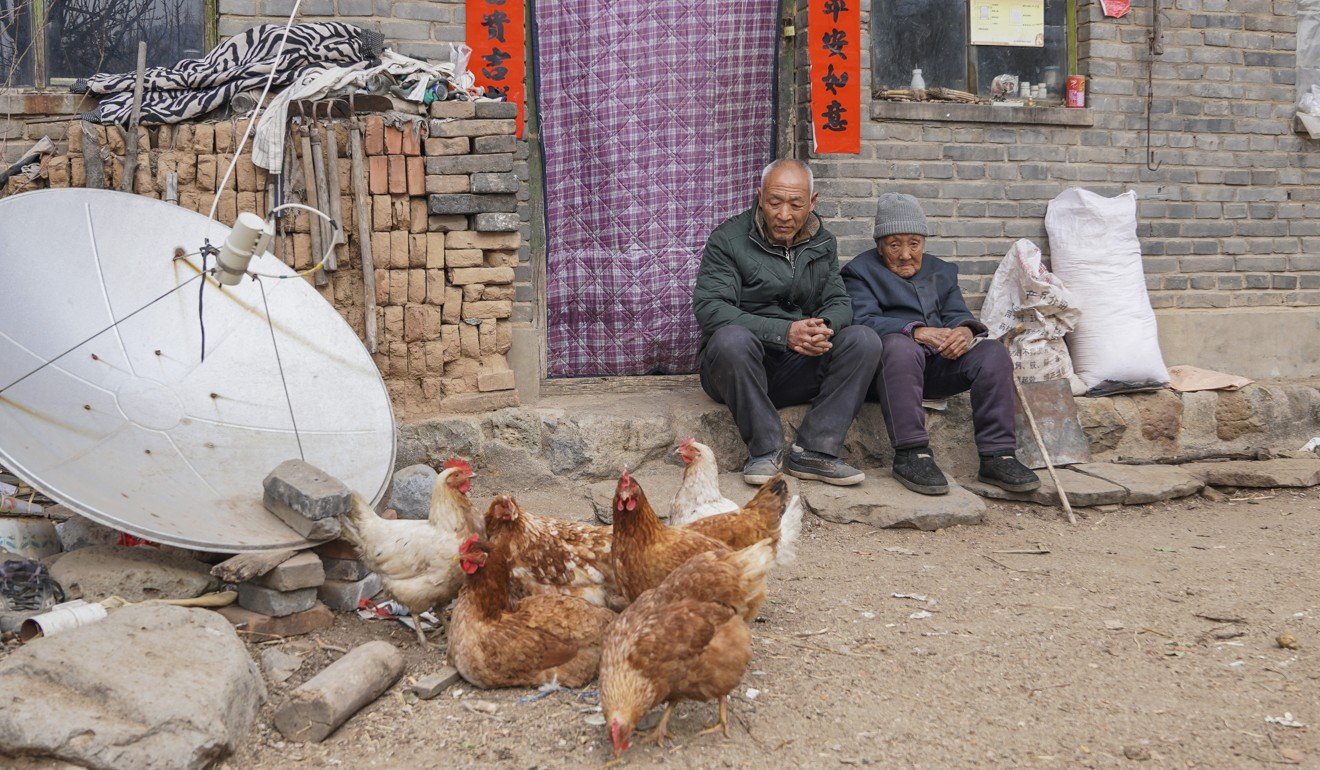 According to a real-time internet platform set up to help farmers affected by the outbreak, more than 6 million tonnes of produce – including apples, chestnuts and strawberries – had piled up across rural Chinese villages by Wednesday.
Yu called on the nation to create a standardised safety net to protect the most vulnerable groups including people with disabilities, the elderly, children and ethnic minorities living in geographically challenging conditions.
Beijing-based economist Hu Xingdou said the outbreak has been pushing more people into poverty due to heightened unemployment, paralysed rural economies and hefty medical bills caused by the illness.
"A majority of rural governments still see outbreak prevention as their number one political priority. Many migrant workers are as yet unable to return to work despite the central government's orders for productivity to be restored," Hu said.
"If the outbreak persists into the summer, this will severely paralyse China's target of eradicating poverty and achieving a comprehensive well-off society this year," Hu added.
Purchase the China AI Report 2020 brought to you by SCMP Research and enjoy a 20% discount (original price US$400). This 60-page all new intelligence report gives you first-hand insights and analysis into the latest industry developments and intelligence about China AI. Get exclusive access to our webinars for continuous learning, and interact with China AI executives in live Q&A. Offer valid until 31 March 2020.