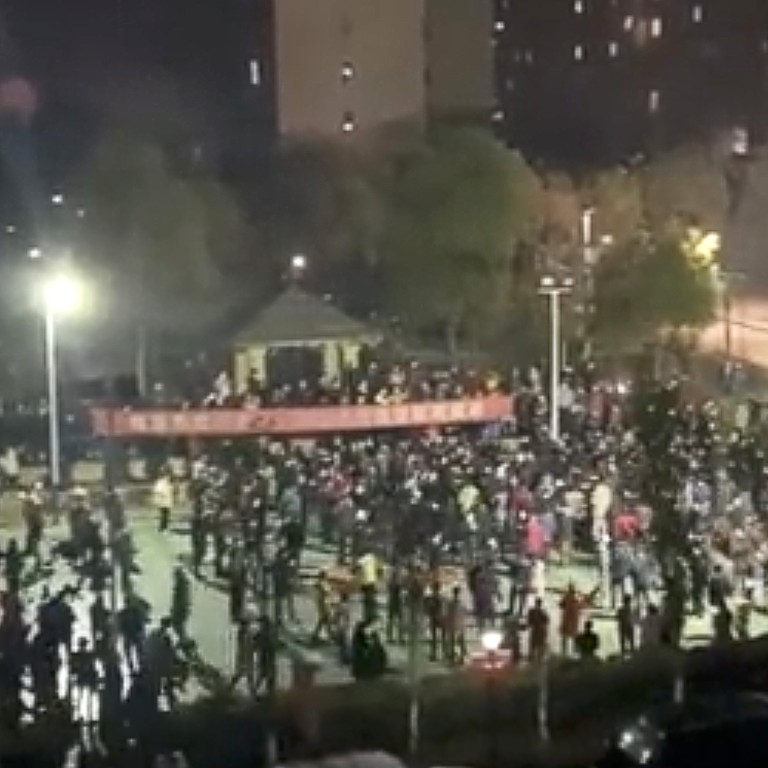 Coronavirus: residents of Hubei community defy lockdown to protest against overpriced food
Tensions bubble over at Sea Mountain estate in Yingcheng after man is detained for providing alternative to government-sanctioned suppliers
People tired of having to pay inflated prices for food and other essential items, resident says
After weeks of quietly accepting a government-enforced lockdown, the patience of some residents of a Chinese city close to the epicentre of the
coronavirus outbreak
finally ran out on Thursday, as they gathered to protest against the high prices they say they are being forced to pay for their groceries.
For the past several weeks, the supply of food to the tens of millions of people forced to live in isolation across Hubei province has been carefully controlled by local government agencies.
But many residents of Yingcheng, a city of 600,000 people about an hour's drive from Wuhan, considered the goods on offer to be overpriced. So when a man was detained by the police for providing the same products at lower prices, they decided enough was enough.
According to a post on social media by the city government's Covid-19 emergency command centre, the protest began at about 7.30pm at the Sea Mountain residential complex, which is home to about 8,000 people.
Defying the terms of the lockdown, hundreds of residents gathered on a basketball court within the compound to vent their anger. They dispersed only after local government officials and police arrived at the scene.
The demonstration was sparked by the detention of a Sea Mountain resident surnamed Cheng, who used his personal connections to supply his neighbours with groceries, The Beijing News reported on Friday.
He was detained on the charge of "unlicensed sales" but released after about an hour, the report said.
Another resident, identified only as Zhou, said people were fed up at having to pay inflated prices for food and other essential items.
The situation had been going on for over a month, she said, adding that some of the vegetables provided through the official channels were old and no longer edible.
"We were so angry that we'd been deprived of choice, of access to cheaper and better products," she said.
In a statement released on Friday, the city government promised to increase the number of supply channels and subsidise suppliers so they could offer lower prices.
It said it would also set up a task force to transport daily necessities directly from production bases to designated shops.
An official surnamed Liu from the government of Xiaogan, which administers Yingcheng, said that in prioritising the lockdown, the needs of residents had been overlooked.
"We know there are some problems with higher prices and disqualified products, and the Xiaogan government has taken measures to tackle that," he said.
According to local media reports, authorities in Xiaogan last week fined several designated suppliers for overcharging for their goods.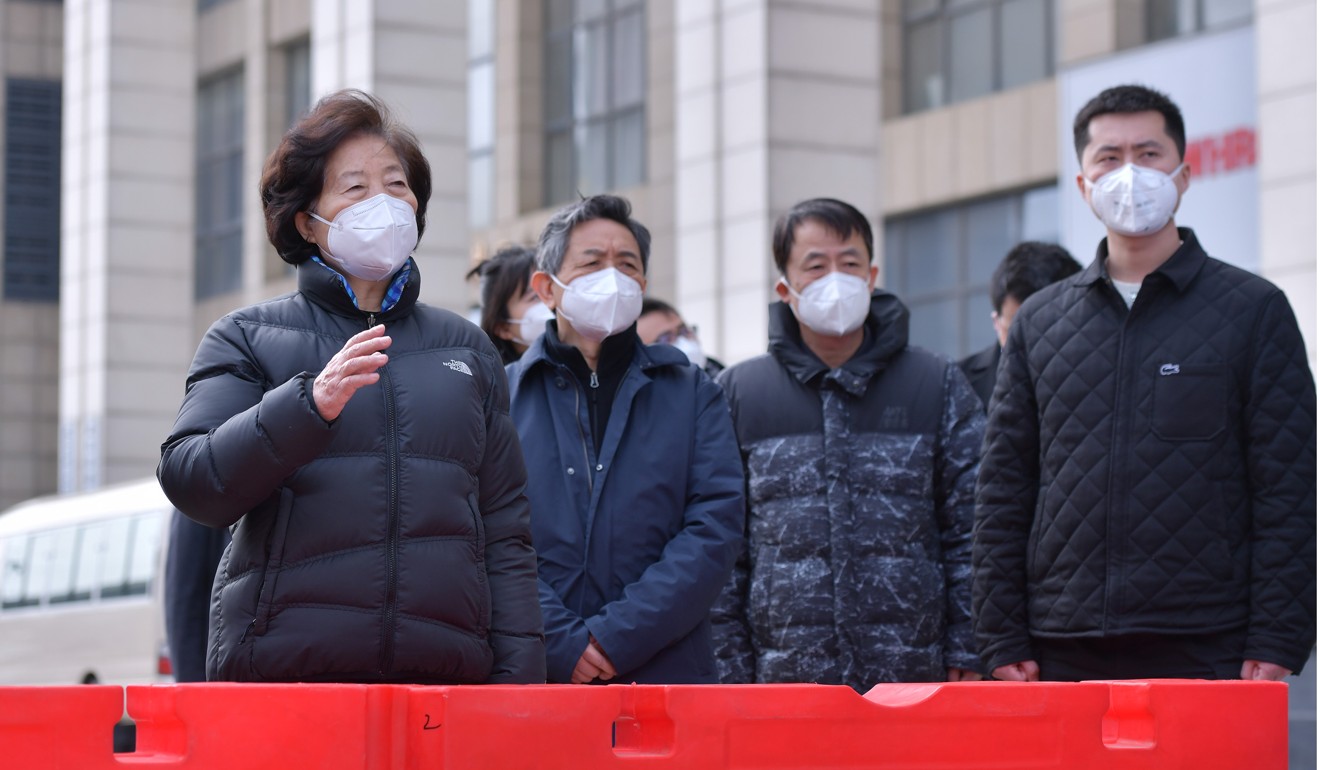 Steve Tsang, director of the SOAS China Institute in London, said the China's centralised control system meant that the "party-state seeks to control everything, including the supply and pricing of food but it cannot do so as effectively as it would like and profiteering by some led to unintended consequences".
Tsang also said the protest appeared to be simply "against an injustice that most cannot afford".
"With the government saying that China is now on top with the virus, people are behaving more normally and thus refuse to tolerate the apparent profiteering.
"When one's income has been significantly affected by the lockdown and prices go up substantially, people just can't afford not to find alternatives. And when this is met by police action, people get angry and upset. Normal human behaviour, which should be predictable."
Peng Peng, vice-president of the Guangdong System Reform Research Society, a think tank, said local governments had to improve the support they gave to communities most affected by the coronavirus epidemic.
"Hospitals and communities are on the front line in the fight against the outbreak and their needs should not be neglected," he said, adding that local authorities should seek to relax their controls on people's movements as the health crisis eased.
The protest in Yingcheng came less than a week after Chinese Vice-Premier Sun Chunlan was heckled by residents during a visit to Wuhan on March 6.
As the state councillor walked through the grounds of the Kaiyuan Gongguan estate, people yelled from the windows of their high-rise homes that "
it's all fake
".
They claimed the management company responsible for the residential complex had stage-managed Sun's visit, quickly cleaning up the public areas before she arrived and arranging for fake volunteers to deliver groceries to its locked-down households.
Additional reporting by Kinling Lo
Purchase the China AI Report 2020 brought to you by SCMP Research and enjoy a 20% discount (original price US$400). This 60-page all new intelligence report gives you first-hand insights and analysis into the latest industry developments and intelligence about China AI. Get exclusive access to our webinars for continuous learning, and interact with China AI executives in live Q&A. Offer valid until 31 March 2020.
This article appeared in the South China Morning Post print edition as: High food prices spark protest by Hubei residents