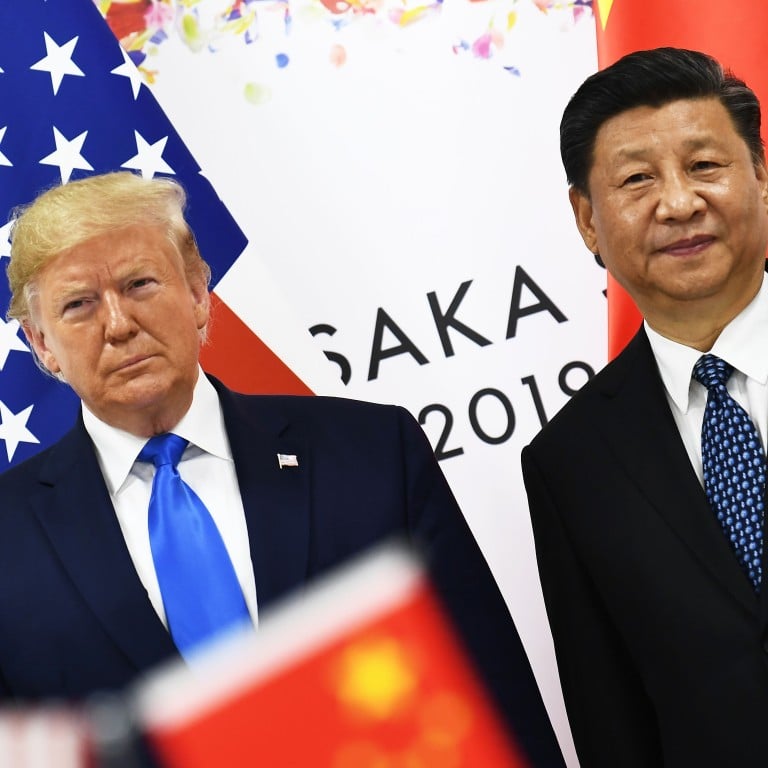 Fact vs fiction: Timeline of a coronavirus war of words between Beijing and Washington
How the US and China descended into a childish blame game over who was responsible for the pandemic that is killing thousands and disrupting economies globally
As the world struggles to contain a pandemic that has killed thousands and disrupted economies globally, the US and China have played a blame game over responsibility for the
coronavirus crisis
, engaging in a war of words.
Things didn't start that way. Initially, US President Donald Trump took to Twitter, his favourite platform, to praise China for its robust fight against Covid-19 – the disease caused by the virus – after a multitude of infections broke out in the central Chinese city of Wuhan. This development was followed by warm comments from the American leader on Beijing's show of transparency in sharing its virus information with the world.
However, some American politicians including Senator Tom Cotton, a Republican representing Arkansas and staunch Trump ally, suggested that the spread of the novel coronavirus might have been an unintended consequence of an alleged Chinese biological warfare program. Cotton provided no evidence for the claim and asserted that it was the Chinese government's job to disprove it.
That rhetoric prompted China's foreign ministry to throw accusations of its own at the American government. Ministry spokesman Zhao Lijian insinuated that the US military had brought the virus to Wuhan – and from that point the narrative spiralled downward into what has resembled at times a schoolyard shouting match.
The narrative then shifted; Trump started to accuse China of lacking transparency and withholding information on the pathogen. By early March, he was calling the coronavirus a "Chinese virus."
Enter the adult. China's ambassador to the US, Cui Tiankai, gave an interview to US media outlet Axios on March 22 in which he distanced himself from the accusations made by his own foreign ministry spokesman, arguing for allowing scientists to do their work in tracking the virus and its origins.
Adult behaviour resumed as statements out of China urged the world to unify against the pandemic; Trump stopped calling it a "Chinese virus".
Here is a factual timeline of the Beijing-Washington verbal battle:
January 3 
China's foreign ministry says the country has provided information on the coronavirus outbreak.
January 4
The foreign ministry says that Chinese health officials spoke to their counterparts in the US on five occasions starting from January 4, or one day after Beijing notified the US about epidemic developments.
January 10
China's National Health Commission starts reporting coronavirus case counts online.
January 24 
"China has been working very hard to contain the Coronavirus," Trump says on Twitter, as China reports nearly 1,300 coronavirus cases. "The United States greatly appreciates their efforts and transparency. It will all work out well," the president tweets. "In particular, on behalf of the American People, I want to thank President Xi!"
January 31
The US bans foreign travellers from mainland China from entering the country as the government declares a public health emergency.
February 3
China's foreign ministry says it has notified the US 30 times about China's measures to control the outbreak.
Ministry spokeswoman Hua Chunying says the US government has provided no substantive help to China so far.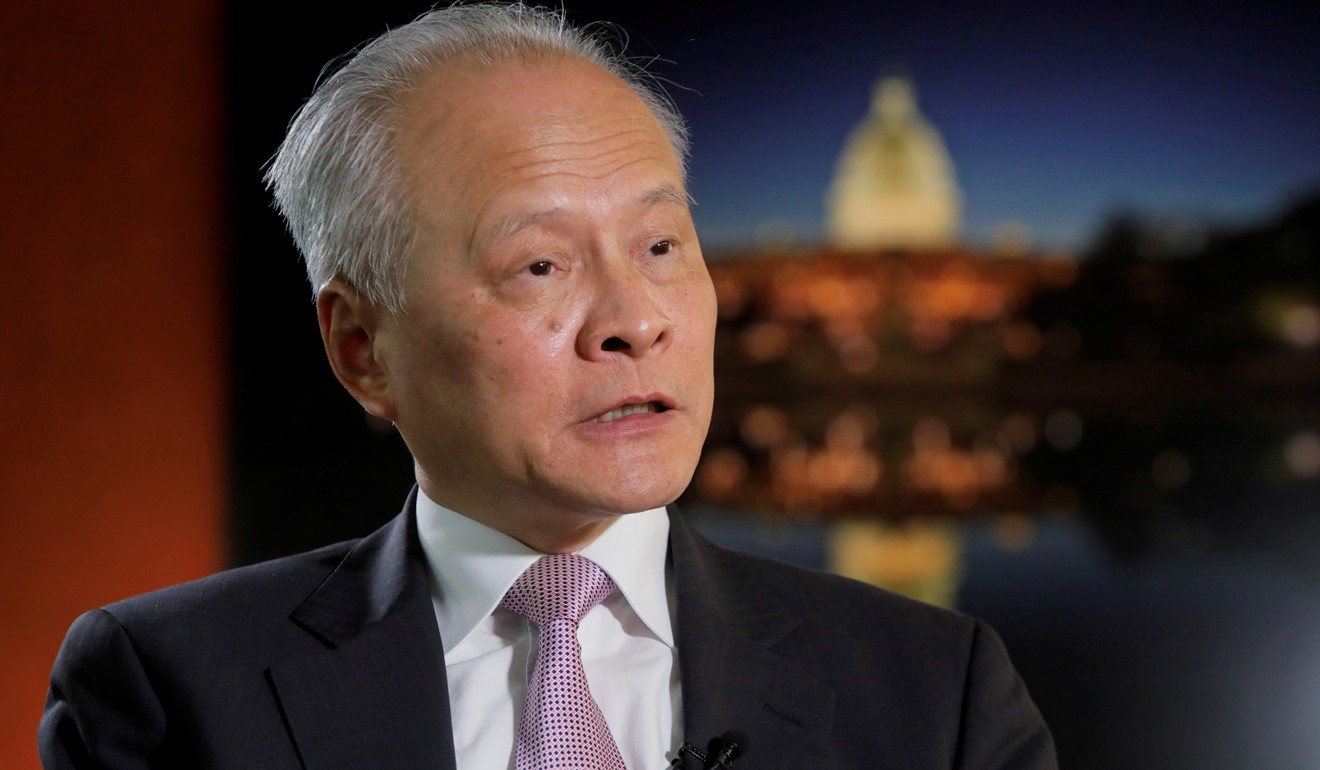 February 7
Health and Human Services Secretary Alex Azar tells reporters in Washington that the US government had asked Beijing "for almost a month" for permission to send US medical experts to China to be part of a proposed 25-person World Health Organisation team that would try to help Chinese specialists bring the outbreak under control.
The US also pledges to spend up to US$100 million to help the country and others affected by the contagion.
The Chinese foreign ministry says that Xi and Trump have talked in a phone call. Trump comments in a subsequent tweet: "President Xi strongly leads what will be a very successful operation. We are working closely with China to help!"
February 10
The World Health Organisation's joint mission is departing for Beijing, according to the international agency, based in Geneva, Switzerland. The mission's members are not disclosed at this time.
After Xi and Trump's conversation and with the WHO joint mission soon to arrive in China, Chinese foreign ministry spokesman Geng Shuang says China would welcome help from all foreign experts, including those from the US.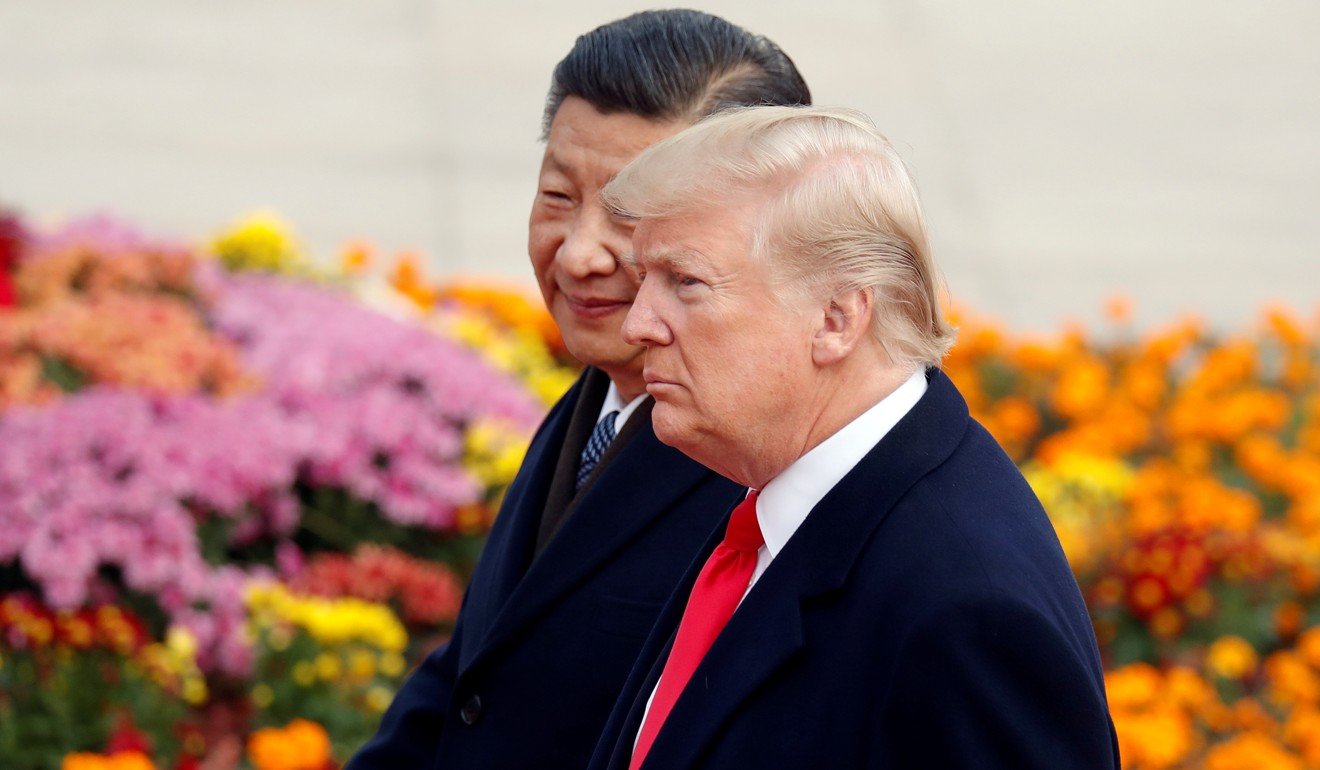 February 25 to 29
Trump repeats three times that he had spoken to Xi and that "we had a great talk" during an India visit and after Trump had returned to the White House.
On February 29
Trump says "we've been in very close contact with China, including myself with President Xi", and describes the US-China relationship as "very good."
March 6
Trump's attitude towards China's transparency and its timeliness in disclosing information about the outbreak changes. "We just learned about [the virus] a very short while ago," Trump tells reporters.
March 7
The US Centres for Disease Control and Prevention says the US "heard about" the mysterious pneumonia in China at the end of December.
"We heard early on, at the beginning of – end of December – about this unusual illness that was taking place in Wuhan, China," says Steve Monroe, the CDC's associate director for laboratory science and safety.
March 11
White House National Security Adviser Robert O'Brien criticises China for allegedly covering up the virus outbreak.
"Unfortunately, rather than using best practices, this outbreak in Wuhan was covered up," O'Brien says, citing reports from Chinese citizens about doctors being silenced or put into isolation "so that the word of this virus could not get out".
"It probably cost the world community two months to respond," during which "we could have dramatically curtailed what happened both in China and what's now happening across the world," O'Brien says.
March 12
Chinese foreign ministry spokesman Zhao Lijian says on Twitter that it might be the US military who "brought the epidemic to Wuhan", the outbreak's epicentre. Zhao also shares articles from a conspiracy website suggesting that the coronavirus originated in the US, rather than in China.
March 17 to 23
Trump repeatedly uses the term "Chinese virus", instead of "coronavirus" or "the Covid-19 virus", as the WHO has recommended, during meetings and press briefings, according to public records. Trump also uses the term at least eight times on his Twitter account.
March 18
When asked by the press why he continues to call the pathogen the "Chinese virus", Trump says "it comes from China. I want to be accurate".
He also dismisses China's claim that the US military brought the epidemic to Wuhan. "China tried to say at one point – maybe they stopped now – that it was caused by American soldiers. That can't happen. It's not going to happen – not as long as I'm president. It comes from China," Trump says.
March 19
At a press conference, Trump is photographed reading from notes where the word "corona" was replaced with "Chinese" to describe Sars-CoV-2, the virus that causes Covid-19.
March 20
Trump confirms during a press briefing that China has been in communication with the US and the World Health Organisation since January about its efforts to manage the coronavirus.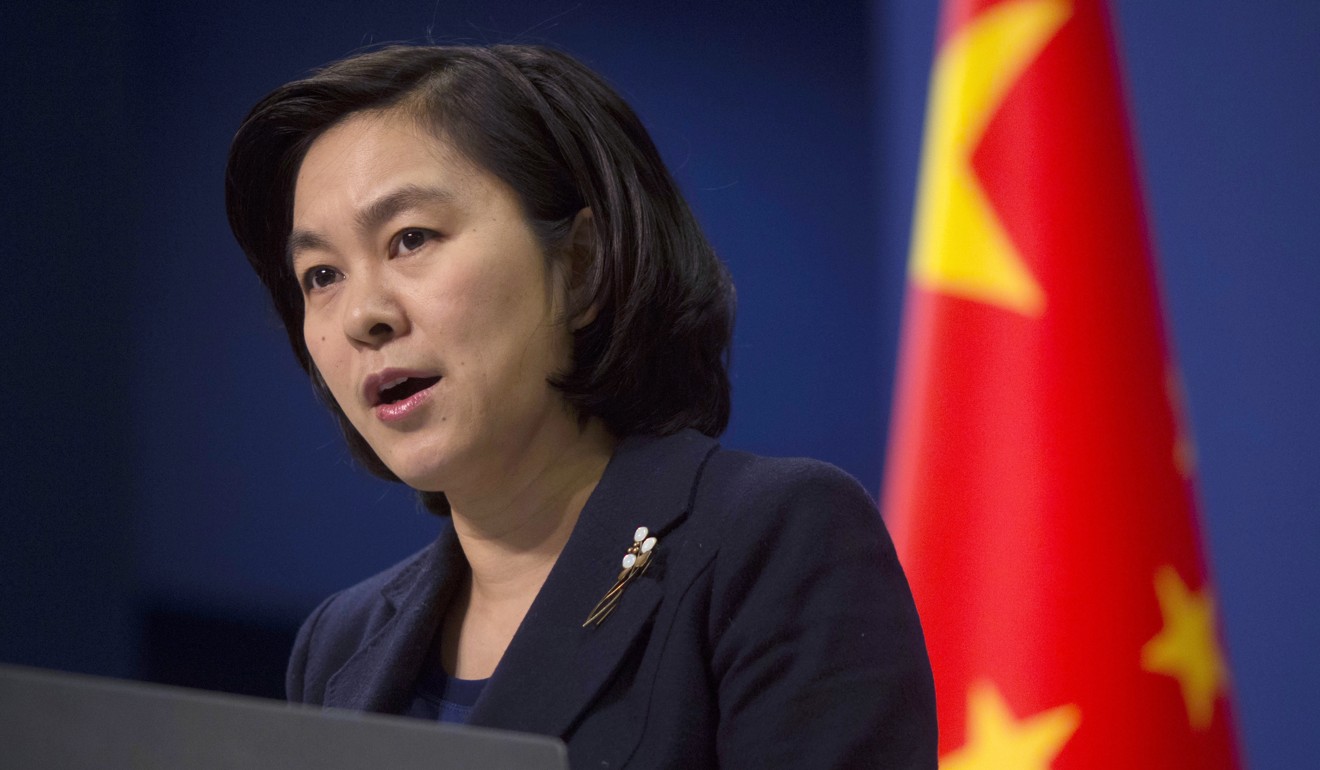 The Chinese foreign ministry says it is "strongly indignant and opposed" to Trump's frequent use of the term "Chinese virus".
Ministry spokesman Geng Shuang at a press conference lists seven occasions between January and mid-March when the two countries communicated about the outbreak, including phone conversations between the two presidents and health officials, a US embassy briefing in China and a nine-day China field trip that included two American experts.
Geng repeats that "China has kept the US informed of the situation since the epidemic broke out".
March 21
"I wish China would have told us more about what was going on in China, long prior to us reading about it, even though the news isn't exactly disseminated," Trump says during a press briefing.
March 22
"I wish they told us three months sooner that this was a problem. We didn't know about it," Trump tells the press. "They knew about it and they should have told us. We could have saved a lot of lives throughout the world."
When asked when he last talked with the Chinese president, Trump says, "I don't want to exactly say that, but I have spoken to President Xi about this – specifically, about this".
March 23
The Chinese foreign ministry restates that "China has been sharing epidemic information with relevant countries and regions, the US included, in an open, transparent and responsible manner, which is universally acclaimed by the international community".
"I once again urge the US to immediately stop politicising the pandemic, stigmatising China and denigrating other countries," spokesman Geng says. "The US should focus on getting its own house in order and play a constructive role in the global combat against the pandemic and safeguarding global public health security."
March 24
Trump tweets that "it is very important that we totally protect our Asian-American community in the United States, and all around the world" because "the spreading of the Virus is NOT their fault in any way, shape, or form".
Purchase the China AI Report 2020 brought to you by SCMP Research and enjoy a 20% discount (original price US$400). This 60-page all new intelligence report gives you first-hand insights and analysis into the latest industry developments and intelligence about China AI. Get exclusive access to our webinars for continuous learning, and interact with China AI executives in live Q&A. Offer valid until 31 March 2020.