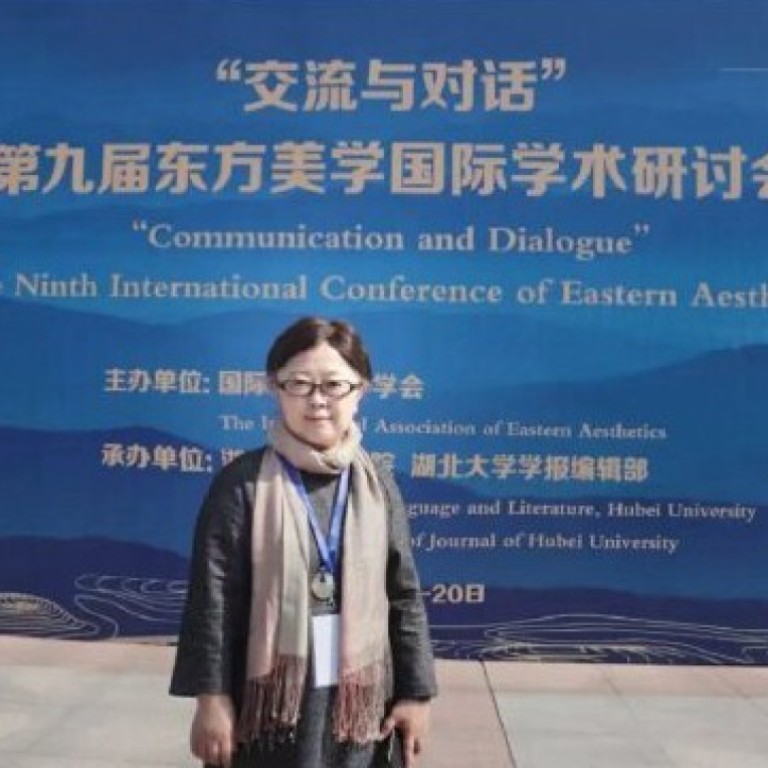 Coronavirus: Chinese professor targeted after praising Fang Fang's Wuhan Diary
Hubei University launches investigation into staff member who took aim at novelist's critics
Inquiry a bad sign for freedom of speech, observers warn
A university professor in central China is under investigation after expressing support for an award-winning novelist who documented life under lockdown in Wuhan, the city where
the coronavirus pandemic
first erupted.
Hubei University announced on Sunday that Liang Yanping, a professor of its school of Chinese language and literature, was under investigation over her allegedly "inappropriate speech" on social media.
The university said it would deal seriously with the case but did not say what remarks by Liang prompted the investigation.
"It's terrible if a normal society doesn't have criticism," the professor wrote.
Wang's diary contained criticism of the city government's response to the epidemic and related the experiences of her friends in the crisis.
Critics accused her of giving other countries ammunition as China came under international pressure over its handling of the epidemic.
Liang's article attracted attention after Wang shared it online. Wang's critics dug through Liang's microblog account and attacked posts they deemed as criticising the country and sympathising with Hong Kong's extradition bill protesters.
"I can't believe that a university teacher shares the beliefs of the [Hong Kong] rioters," one commenter said. "If my daughter were in your class, I would complain to the Ministry of Education to stop you from teaching that class to avoid destroying our children."
Observers said the university's investigation of Liang reflected continued erosion of freedom of speech in China.
"I think it's a very bad signal. Some people say the Cultural Revolution was just like that – people being criticised by their ideas and expression," Tsinghua University sociology professor Guo Yuhua said.
Guo published an article in support of Fang on her social media account on April 18, but it was deleted 21 hours later. Guo said she was told to remove the article and it was deleted after she refused.
"I told them it's normal that people have different opinions and they can't just prevent people from expressing themselves," she said.
Qiu Menghuang, also known as A Qiu, a host at state broadcaster CCTV, wrote online in February that
China should say sorry to the world for the mess
caused by the coronavirus epidemic. Mainland media reported in March that he had been banned from hosting shows on the broadcaster.
In the article supporting Wang, Liang said she had to speak out to leave hope for the future.
"We have no choice but to face the headwinds," she wrote.
This article appeared in the South China Morning Post print edition as: Professor targeted after praising author of diary on Wuhan lockdown