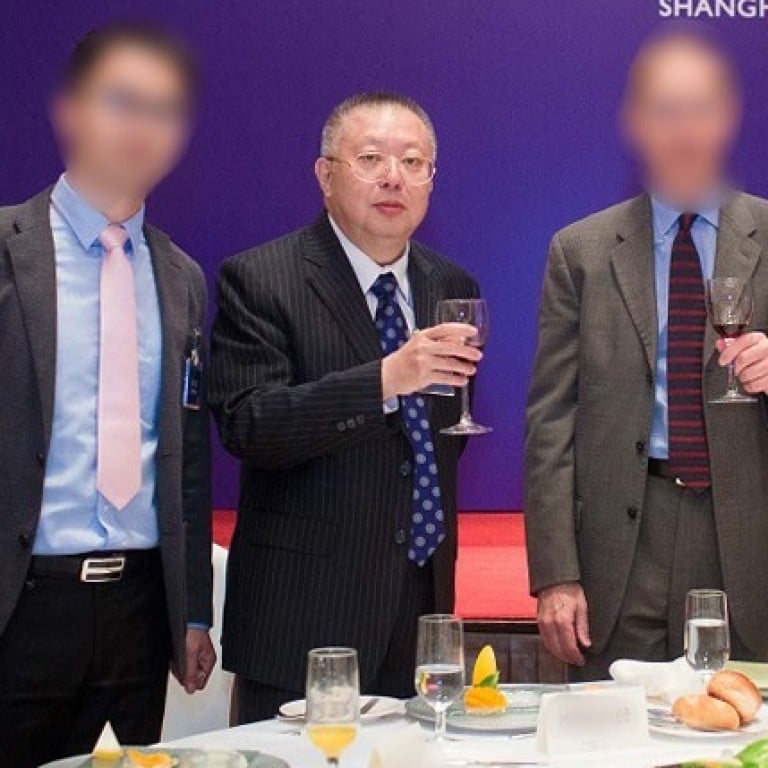 Belize businessman accused of fuelling Hong Kong unrest had links to disgraced Chinese politician Bo Xilai
Media reports highlight Lee Henley Hu Xiang's testimony in trial of former Chongqing party boss, who was jailed for life in 2013
Verdict in Bo's trial said Lee had testified that his company was involved in a complex US$3m property deal on the French Riviera
A Belizean citizen facing prosecution in mainland China for his alleged role in fuelling unrest in Hong Kong was linked to the case of disgraced politician Bo Xilai via a Shanghai-based company, according to media reports.
A brief report in local official media accused Lee of "providing a large amount of funds to hostile elements in the United States, colluding with foreign anti-China forces to intervene in Hong Kong affairs, and funding the implementation of criminal activities that endangered [China's] national security".
On Monday Global Times, a tabloid affiliated with party mouthpiece People's Daily, reported that an unnamed former business associate of Lee and another "inside source" had said Lee was "a partner, first vice-president, shareholder and chief representative" of a US company called Eastern American.
The official verdict in Bo's 2013 trial, issued by Jinan Intermediate People's Court, mentioned both the company – using its translated Chinese name Meidong – and Lee, who was described as its first vice-president and Shanghai office representative.
Bo, who was once a member of the Communist Party's decision-making Politburo, was arrested in 2012, months after his former aide, Chongqing police chief Wang Lijun, fled to the US consulate general in neighbouring Chengdu for refuge.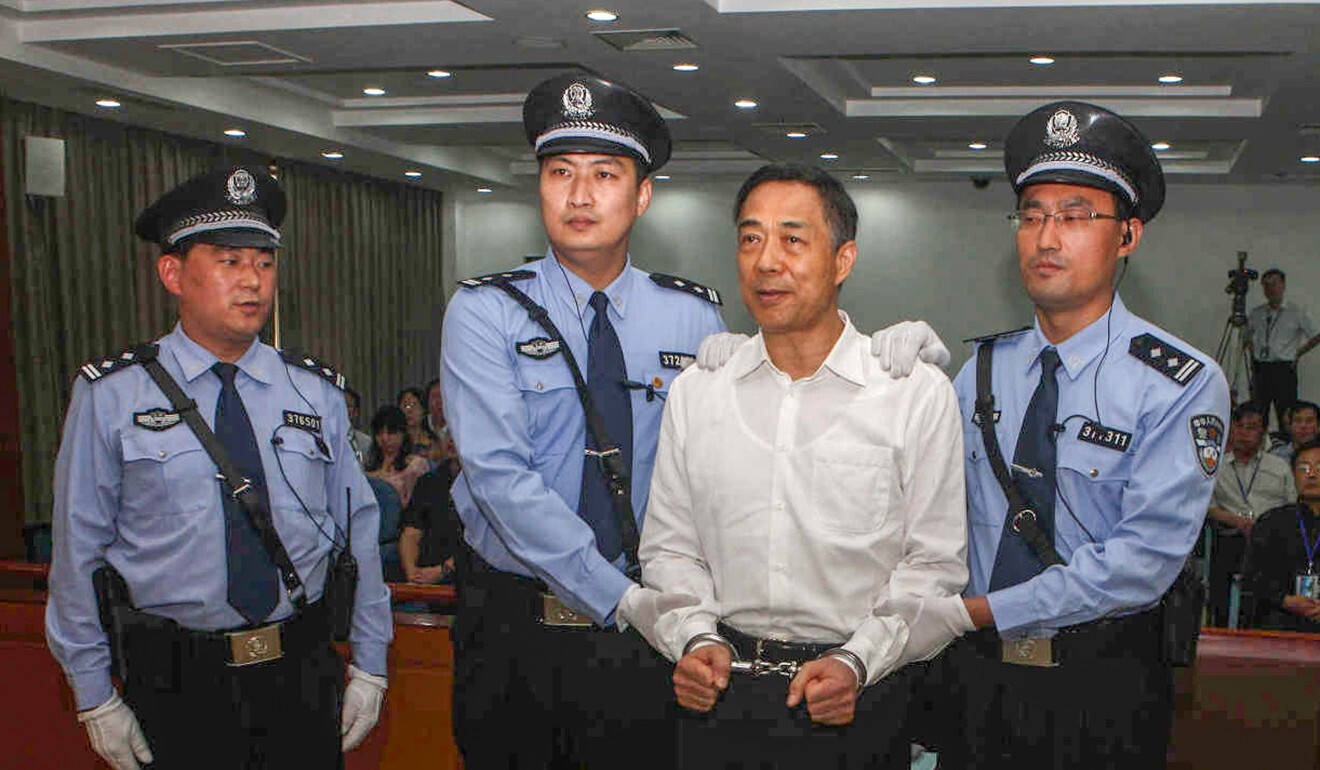 The former Chongqing party chief was sentenced to life imprisonment for corruption, bribery and abuse of power.
Wang's actions also led to the downfall of Bo's wife, Gu Kailai, who was found guilty of murdering British businessman Neil Heywood.
The verdict in Bo's trial said Lee had testified that he and Meidong had been involved in a sophisticated US$3 million transaction orchestrated by tycoon Xu Ming to buy a villa on the French Riviera for Gu in 2000.
Lee said Meidong had acted on Xu's request and transferred the money to an overseas company that the latter set up to cover the Bo family's involvement.
His evidence helped convict Bo for abusing his power to help Xu's company.
Xu was also jailed for four years for bribing Bo and his family. He died of heart attack in late 2015, just nine months before he was due to be released from a prison in Wuhan.
Lee's link with Bo's case was first reported by Hong Kong's Sing Tao Daily on Monday.
Global Times, however, suggested Lee had emerged unscathed from his involvement in Bo's case.
Citing his former business associate, it said Lee had conducted business in China through his role in Eastern American for over three decades.
The report said Lee used the proceeds from his Chinese ventures to "provide large sums of money to anti-China forces to wreck Hong Kong", without providing further supporting details.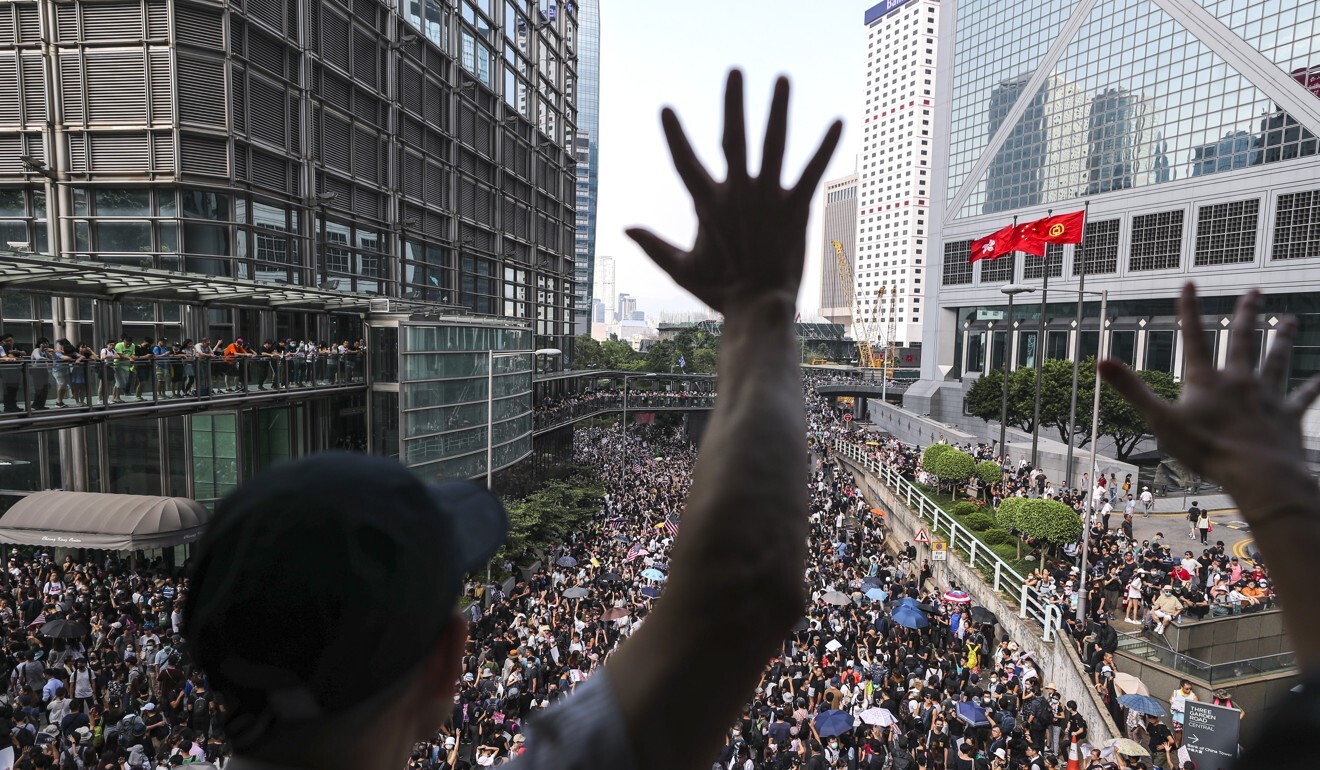 It quoted an unnamed staff member at Eastern American's Kunshan office, in Jiangsu province, as saying that Lee had been "relieved of his role" in the company and his personal behaviour had nothing to do with the firm. The company's website was not accessible on Monday.
An Eastern American employee at its US office in Boston declined to comment.
The report added that Lee's grandfather had lived and operated a business in Hong Kong, while his father had worked in mainland China.
The "inside source" added that Lee had aunts and uncles living in both Hong Kong and Britain, and he had acquired Belizean citizenship with the help of his family in Hong Kong.
The Post could not independently verify the details in Global Times's report.
Lee's arrest in November followed the separate arrest of a Taiwanese man Lee Meng-chu in October. Both came in the wake of the months-long anti-government protests in Hong Kong, but several pan-democratic lawmakers in Hong Kong said they had not heard of Lee Henley at all.
But Tian Feilong, a Beihang University academic who studies Beijing's policy towards Hong Kong, said recent episodes would fuel calls for the city to plug "legal loopholes".
"These cases illustrate the sophistication and dangers of cross-border activities … the mainland authorities' judicial actions against them also serve as reminder of the necessity for Hong Kong to improve its own law enforcement in safeguarding national security," he said.