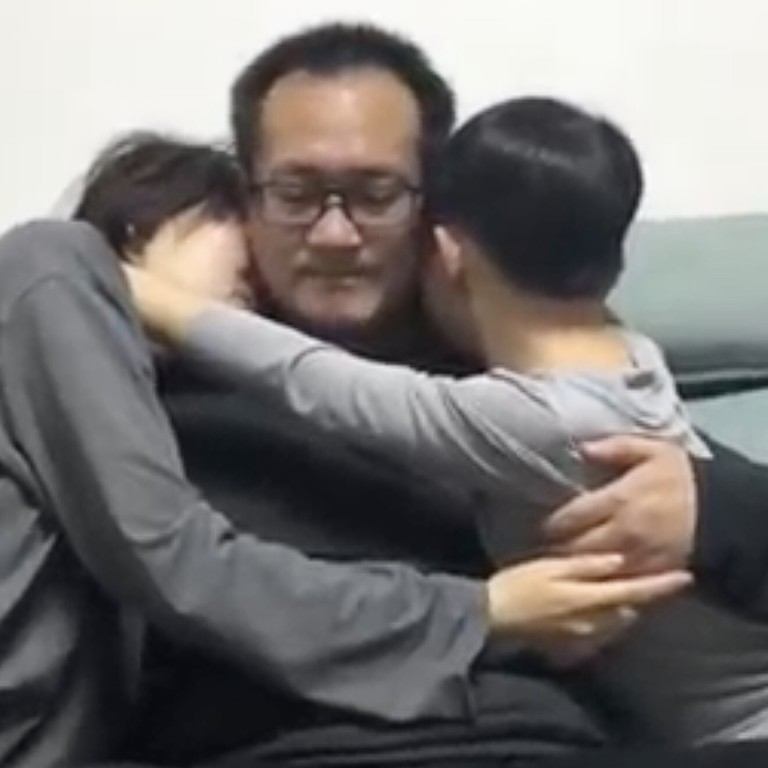 'A dream come true': Chinese human rights lawyer Wang Quanzhang reunited with family
Police take Wang back to his family in Beijing after his wife falls ill
Despite serving his sentence, the lawyer is likely to remain under tight surveillance, observers say
Released
human rights lawyer Wang Quanzhang
finally reunited with his ailing wife and son in Beijing on Monday after police drove him home to the capital from eastern Shandong province.
Wang, who was released from jail three weeks ago but was barred from returning to his family immediately, arrived home on Monday evening.
He was greeted at the door by his wife, Li Wenzu, who returned from hospital that morning after being treated for acute appendicitis.
"This is like a dream come true," Li said in footage of the reunion, sobbing on Wang's shoulder.
"Quanquan, come and give your daddy a hug," she said to their eight-year-old son.
Wang told the South China Morning Post that he was enjoying being back with his family and was taking things one step at a time.
"I haven't seen my wife and child for five years. It's been a long time since I cuddled them," he said, adding that he had to spend another 14 days in quarantine at home.
"In the last five years, I've been completely disconnected from the outside world. I feel a little dazed. I will try my best to get back to the world."
Li said her husband's return was a dream come true but it was not what she had imagined.
"Before he returned, I imagined countless times [the moment] when I would see him. I would hug him first. But when I saw him, it was totally different from what I imagined," she said.
"Several people, police and district staff, followed him and tried to get inside my home. I fought with them first to keep them out."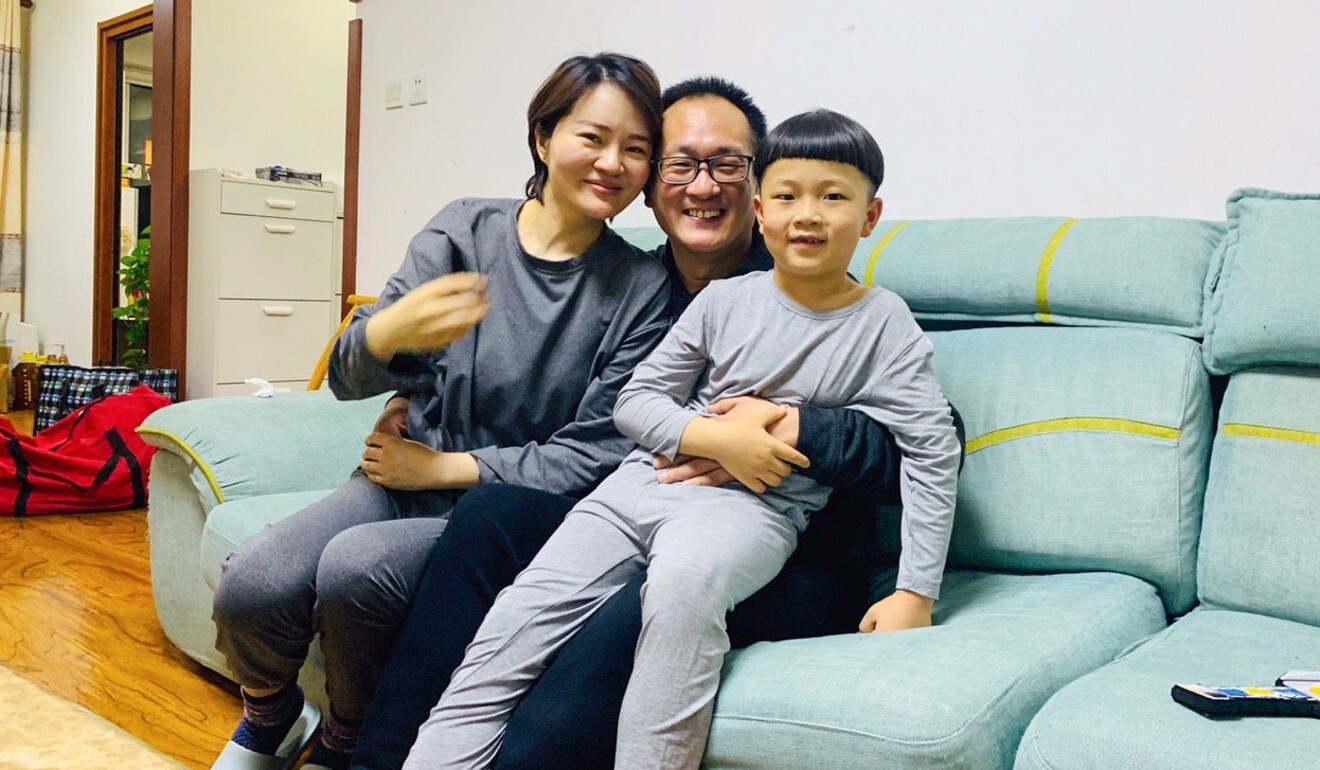 Li said she hoped there would be no more separations in the future and that "we can live a peaceful life together".
She said she felt the pain of the appendicitis was "worth it" for her husband's return.
"Although it hurts very, very much, almost killed me, I feel … thankful, because he would not have come back if i had not had it," she said.
Wang was one of the last lawyers to be released from prison in the "709" crackdown, a sweeping roundup of human rights defenders and activists five years ago.
On learning that Li had been hospitalised over the weekend, Wang tried to get a taxi to Beijing but was stopped by police.
Wu Yangwei, a Guangzhou-based independent political analyst, said the authorities apparently gave in to public pressure over Li's plight and allowed Wang to return to Beijing.
"Li's illness led to public concerns and criticism of the authorities as being 'inhumane', so they had to send Wang to Beijing," Wu said.
"But I believe that they will continue to monitor Wang."
Doriane Lau, a researcher with Amnesty International in Hong Kong, said Wang had been prevented for far too long from seeing his family.
"Even after Wang finished serving an unjust prison sentence, authorities used Covid-19 as an excuse to keep him 400km (250 miles) away from his family. After Wang completed the quarantine requirements, authorities still used different excuses to stop him from seeing his family. The authorities should immediately stop restricting his freedom and harassing his family," Lau said.
Amnesty also called on the Chinese authorities to stop harassing other human rights lawyers who had served their jail sentences, including Wang Yu and Jiang Tianyong.
"Amnesty International is also concerned that the Chinese authorities are using quarantine measures to restrict the freedom of human rights defenders. One example would be Chen Qiushi, the independent journalist who has been allegedly 'under quarantine' at an unknown location for nearly three months now," Lau said.
.
This article appeared in the South China Morning Post print edition as: Freed lawyer Wang Quanzhang reunited with family