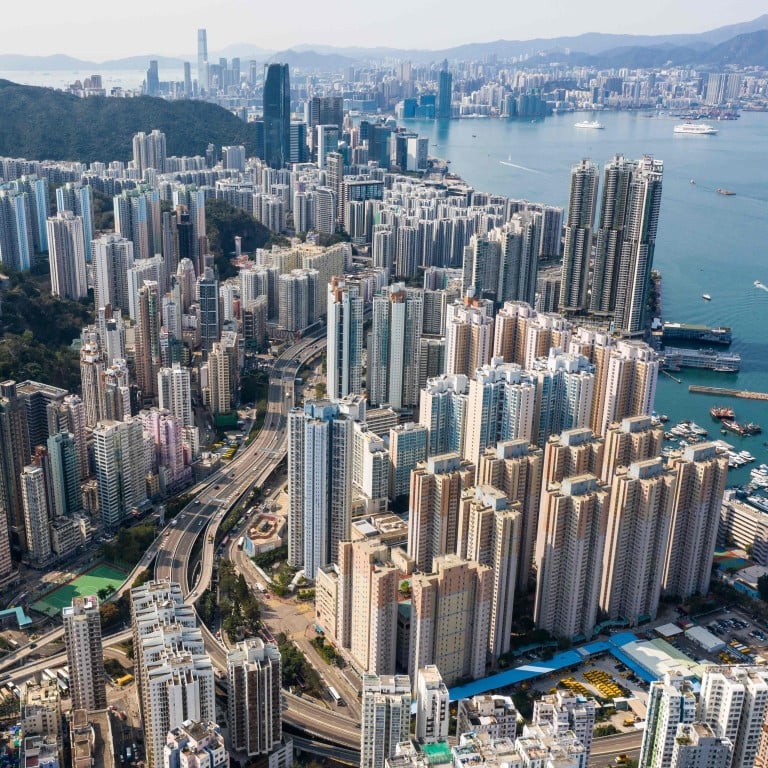 US investors weigh Beijing's power play in Hong Kong: 'If they're not careful, they will kill the financial golden goose'
'It is reasonable to be deeply concerned about Hong Kong's future,' US analyst says
Predictions that corporations could leave the city for Singapore, Korea, Taiwan or Vietnam
The near-certain passage of a new Hong Kong security law at the National People's Congress is a worrisome development that will erode the city's global reputation and attraction as a corporate base, said business groups, security and legal experts in Washington.
"If they're not careful, they will kill the financial golden goose," James Lewis, head of the technology programme at the Centre for Strategic and International Studies (CSIS), said of Chinese government leaders. "And I think they will miscalculate on this. There's an unwillingness to recognise that politics and economics are linked in this way and that people may trust the Hong Kong market more than they trust their markets.
"Take that away, and the business flows to Singapore," Lewis added. "It's a shame."
Companies that invest heavily through Hong Kong, "will reduce and reroute spending", added Derek Scissors, a China expert at the conservative American Enterprise Institute, because "their business and employees are put at risk by future mainland repression in the name of national security".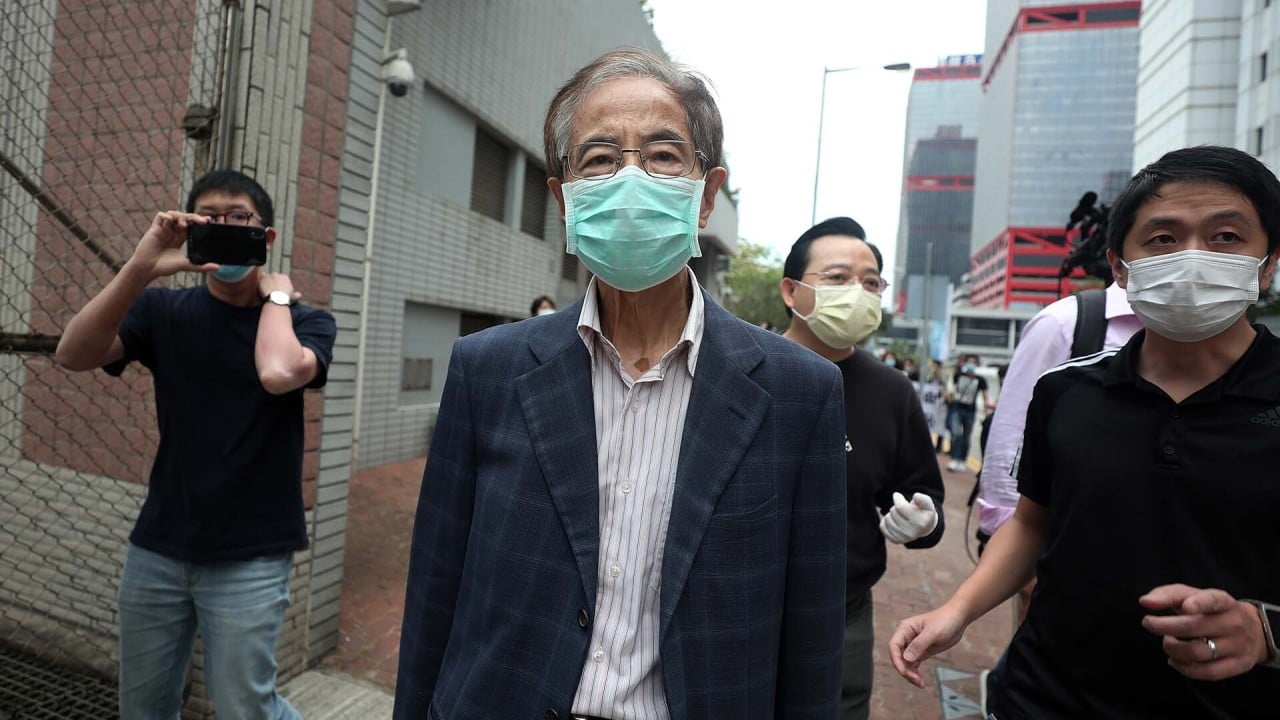 02:42
Wave of arrests of Hong Kong pro-democracy figures draws global criticism
Wave of arrests of Hong Kong pro-democracy figures draws global criticism
Others agreed that Beijing's proposed crackdown could lead to some businesses to move.
This "may push institutional investors and private equity firms to consider neighbouring countries instead. Singapore, Korea, Taiwan and Vietnam will all benefit, at Hong Kong's expense," said Euan Rellie at BDA Partners, an investment bank with a focus on Asia.
"The new law is likely to come at significant financial and diplomatic cost," he said. "We've seen the Hong Kong dollar weaken against the US dollar already. I expect the Hong Kong stock exchange will suffer."
Plans to leave Hong Kong may not be limited to foreign firms, said Kurt Tong, who served as US consul general in Hong Kong until last July.
"I have to think that international companies, and maybe also Hong Kong companies and Chinese companies, will start making contingency plans for rebalancing their use of Hong Kong," said Tong, who is now a partner at The Asia Group, a Washington-based business consultancy. "The whole point of Hong Kong is to be a place for foreign companies, Hong Kong companies, and Chinese companies to work together and make deals.
"This will seriously concern a wide swathe of international enterprise about the future direction for the city, and while some people might wait to see what the details are in terms of how the national security law is implemented, the fact that it's being implemented in such an aggressive fashion will make people even more worried."
Less clear than businesses possibly leaving Hong Kong, analysts said, is just how much leverage Washington has to influence China's actions in the city.
The US could cancel China's preferential trade and investment status and end its visa waiver programme with Hong Kong. And it could apply the same punitive trade war tariffs of up to 25 per cent on Hong Kong trade now levied with the mainland.
But this would hurt Hong Kong residents arguably more than China, US analysts said. And Hong Kong is one of the few places where the US enjoys a trade surplus, albeit only around US$2.3 billion in 2018.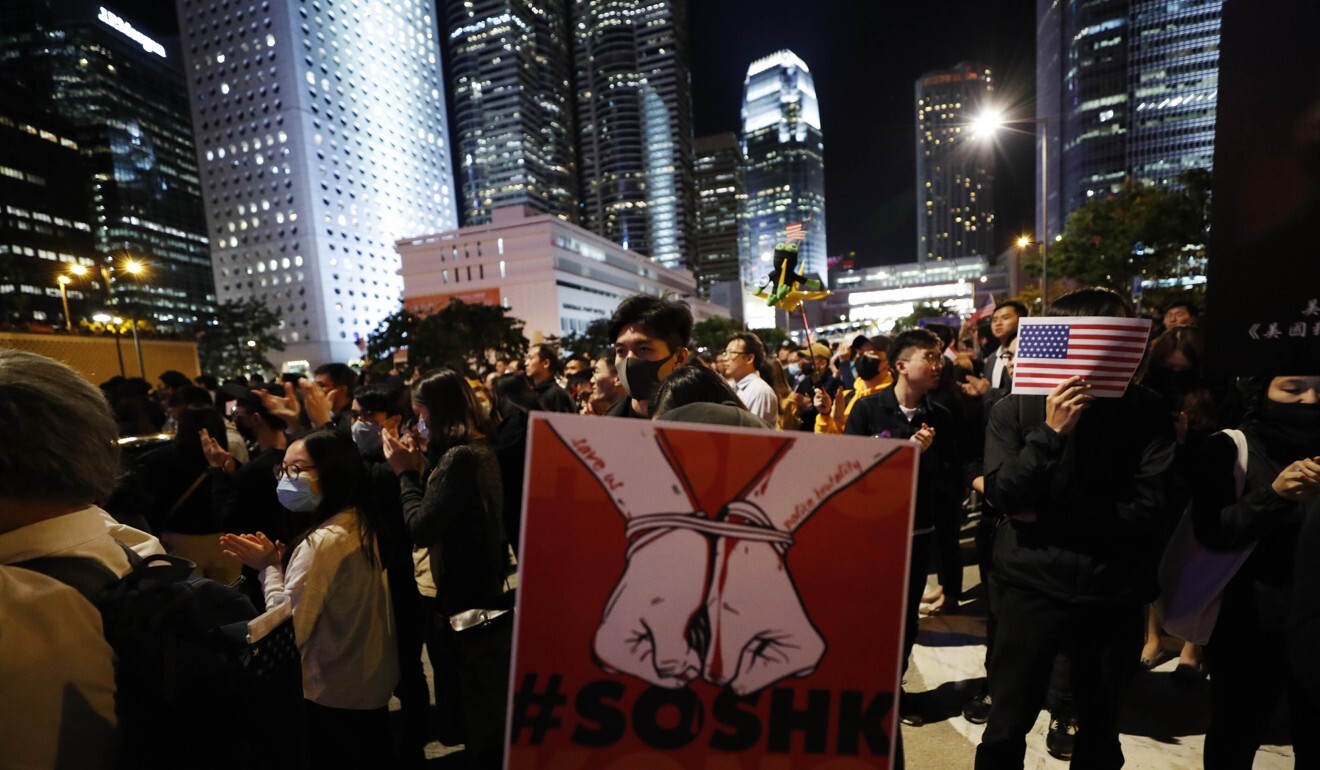 Furthermore, most companies with Hong Kong operations are focused on the bottom line, unlikely to act on principle and remain in a wait-and-see mode even as they bridle at Beijing's latest move, executives said.
"If there was ever a time when someone wanted to make a point, it's now," said a representative with a business group who declined to be identified until he could poll his membership. But companies will need the pain outweigh the gain before they make a large move, he added.
"Unless you see PLA in the streets, you're probably not going to see business respond," he said, referring to the People's Liberation Army. "They make those investments over the long term, and they don't change those investment decisions over a long weekend."
But the longer-term impact could be significant if China continues to erode the one-nation, two-systems principle by chipping away at rule of law, increasingly controlling information flows and turning Hong Kong into a nearly indistinguishable part of China, some added.
Viewed from China's perspective, the Communist Party has long displayed a willingness to sacrifice short-term economic benefits to secure political survival and its grip on power, analysts said, as seen most obviously during the bloody crackdown in June 4, 1989.
After the CCP's decision to send forces in to Tiananmen Square, China paid a significant price in lost foreign investment, economic boycotts and global isolation, but has come to consider the crackdown the correct course for national development, analysts said.
Also important to remember, analysts added, is the relative importance of Hong Kong. At the time of the handover, the city's economy was over around 18 per cent the size of China's economy. Now it's around 3.7 per cent, according to World Bank figures. Furthermore, Chinese policies have been nudging companies to shift financial operations to Shanghai.
"In the past, it mattered that Hong Kong was independent. Today, not as much," the business official said. "Nobody's in Hong Kong for Hong Kong. They're in Hong Kong for China."
Echoing that point, Scissors said, referring to Chinese leader Xi Jinping: "Xi may break China's agreements even when party rule is not threatened. Future actions by the US, and others to a lesser extent, and Chinese reactions are now more likely and will make business connected to China less valuable."
Others said much of this could have been avoided if Beijing and the Hong Kong government had handled early public discontent better. The catalyst for protests last year was an extradition bill that angered vast swathes of the population, including the business community, raising concern that mainland authorities could grab Hong Kong residents and extradite them to China.
"They could have avoided all this," said Scott Kennedy, a business and political economy analyst with CSIS. "That unwillingness to compromise, to back up even an inch, is what is maddening and why it is reasonable to be deeply concerned about Hong Kong's future."
Analysts say the spotlight will be on Beijing, but a lot – including the Trump administration's response – will depend on how people in Hong Kong react.
"All eyes will, for a few days, be on Beijing. But everyone is going to be looking out of their other eye this week at Hong Kong, and then the focus will entirely shift to Hong Kong come early June," said Kennedy. He added that the US response will depend in part on "does this look like something that is extremely urgent, or which patience can be an asset."
Help us understand what you are interested in so that we can improve SCMP and provide a better experience for you. We would like to invite you to take this five-minute survey on how you engage with SCMP and the news.
This article appeared in the South China Morning Post print edition as: Beijing warned it risks killing 'financial golden goose' in HK