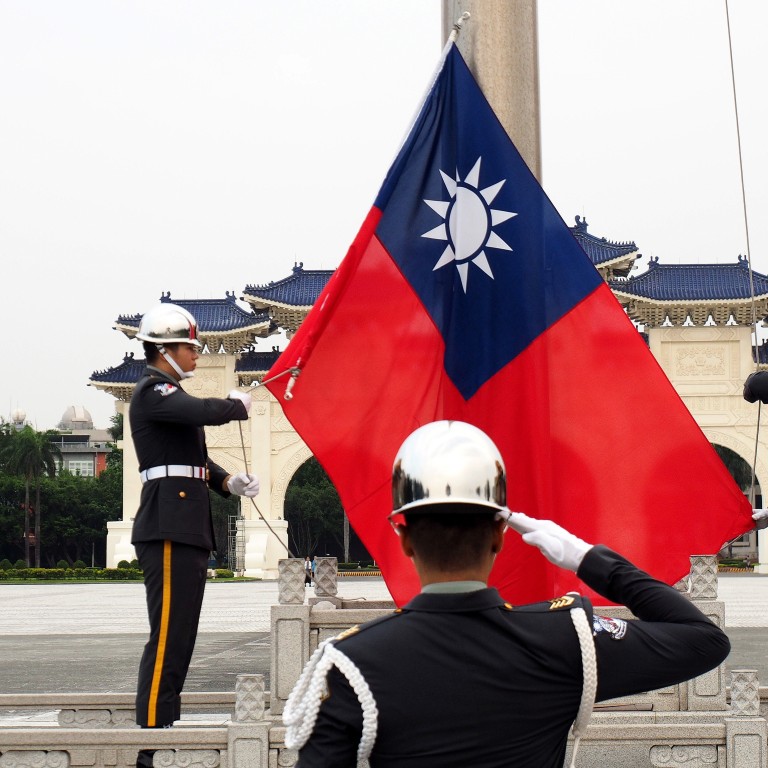 Chinese government drops references to 'peaceful' reunification with Taiwan
The rhetoric towards the self-ruled island has hardened in Premier Li Keqiang's annual work report
Beijing regards Taiwan as one of its core national interests and says it 'resolutely opposes' any separatist activity
Beijing has hardened its rhetoric towards Taiwan, removing references to "peaceful reunification", in the government's annual work report.
Observers said the change reflected the stronger stance Beijing would adopt in tackling the Taiwan issue, which it regards as one of its key national interests.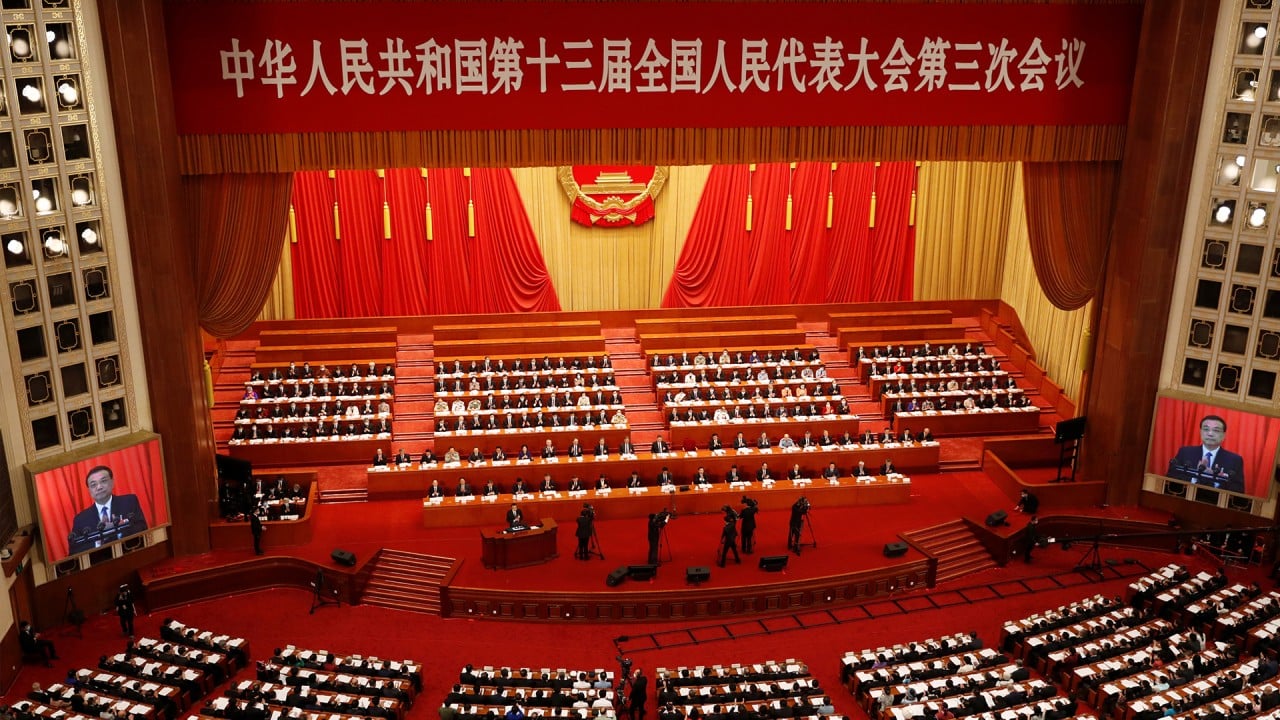 00:45
Two Sessions 2020: China opposes Taiwan independence
Two Sessions 2020: China opposes Taiwan independence
The past six work reports since President Xi Jinping took power in 2013 stressed peaceful reunification and the 1992 consensus – under which both sides tacitly agree there is only one China, but have different interpretations on what this means.
But the latest report from Premier Li Keqiang took a different tone, saying: "We will adhere to the major principles and policies on work related to Taiwan and resolutely oppose and deter any separatist activities seeking 'Taiwan independence'."
"We will improve institutional arrangements, policies, and measures to encourage exchanges and cooperation between the two sides of the Taiwan Strait, further cross-strait integrated development, and protect the well-being of our compatriots in Taiwan," the report said.
"We will encourage them to join us in opposing 'Taiwan independence' and promoting China's reunification.
"With these efforts, we can surely create a beautiful future for the rejuvenation of the Chinese nation," it said, dropping a clause that described the process as "peaceful".
The 1992 consensus allows leeway for both parties to negotiate an agreement, but President Tsai Ing-wen has said the island would never accept it as the basis for cross-strait relations.
Taiwan's Mainland Affairs Council said on Friday that the "one country, two systems" framework, touted by Beijing as a political basis for unification, had harmed cross-strait relations. It called for the two sides to work together to resolve their differences.
Tang Shao-cheng, an international relations specialist at Taiwan's National Chengchi University, said the change in wording and tone of the Taiwan section of the work report could be seen as a warning to Tsai's independence-leaning Democratic Progressive Party (DPP).
"Not mentioning 'peace' suggests Beijing is considering unification both by peaceful means and by force," Tang said.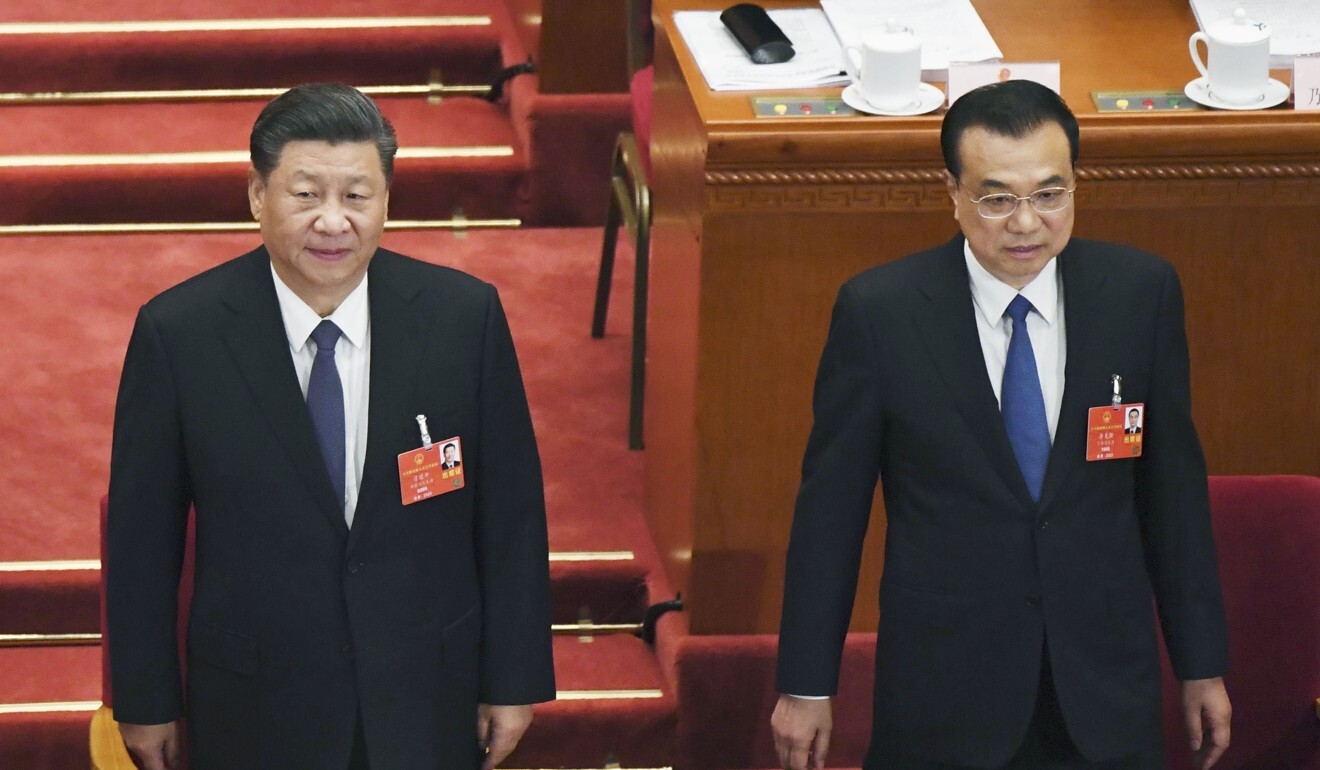 Derek Grossman, an analyst from US-based think tank Rand Corporation, said Beijing would continue to put pressure on the island using diplomatic, military, economic and psychological means.
"Beijing will continue to send military aircraft near the island … [it] could decide to end the Economic Cooperation Framework Agreement which has remained active in spite of Tsai's election in 2016; Beijing could steal one or more diplomatic partners from Taipei. I would expect these types of actions to be on the table," Grossman said.
Sun Yun, director of the China programme at the Stimson Centre think tank in the US, said Beijing faced a dilemma on whether to continue economic integration with Taiwan because that had not had the political effect it wanted.
"The obstacles to unification are not economic, but political. Taiwan is unwilling to pursue unification with an authoritarian mainland. To solve that issue, presumably the mainland could pursue political reform. But in reality, the Chinese Communist Party is unwilling," she said.
"If the economic and political approach doesn't work, what's left is the military approach. But with US intervention, the mainland will not prevail."
Joshua Eisenman, a professor from the University of Notre Dame in Indiana, said Beijing was running out of countermeasures, since its actions had only hardened attitudes on the island and enhanced the sense of Taiwanese identity.
"As I see it, all that remains is for the [Chinese Communist Party[ to sit down and talk to the DPP without preconditions and establish a modus vivendi for cross-strait relations," he said.
This article appeared in the South China Morning Post print edition as: Beijing sets harder tone on Taiwan unification