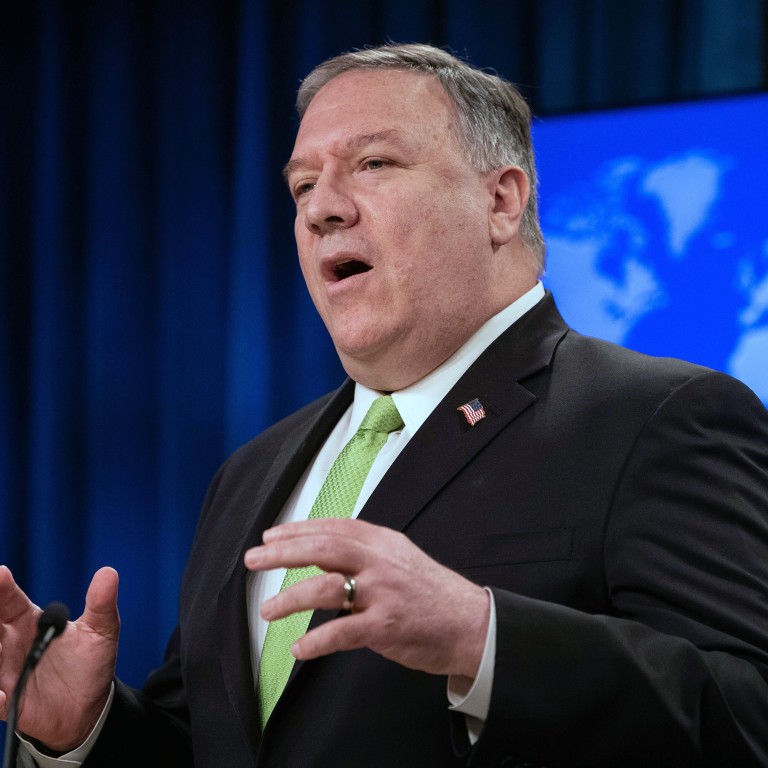 Hong Kong is no longer autonomous from China, US determines, as Mike Pompeo makes certification that may mean sanctions
'It is now clear that China is modeling Hong Kong after itself,' US secretary of state announces
Move could jeopardise Hong Kong's special trade status with the United States
In a huge blow to Hong Kong, the Trump administration informed the US Congress on Wednesday that the city is no longer suitably autonomous from China. The assessment is a crucial step in deciding whether Hong Kong will continue to receive preferential economic and trade treatment from the United States.
"No reasonable person can assert today that Hong Kong maintains a high degree of autonomy from China, given facts on the ground," US Secretary of State Mike Pompeo said in a statement. "This decision gives me no pleasure. But sound policy making requires a recognition of reality."
The State Department's certification is a recommendation and does not necessarily lead to an immediate next step. US officials, including President Donald Trump, now must decide to what extent sanctions or other policy measures should be levelled on the city.
"While the United States once hoped that free and prosperous Hong Kong would provide a model for authoritarian China, it is now clear that China is modeling Hong Kong after itself," Pompeo said.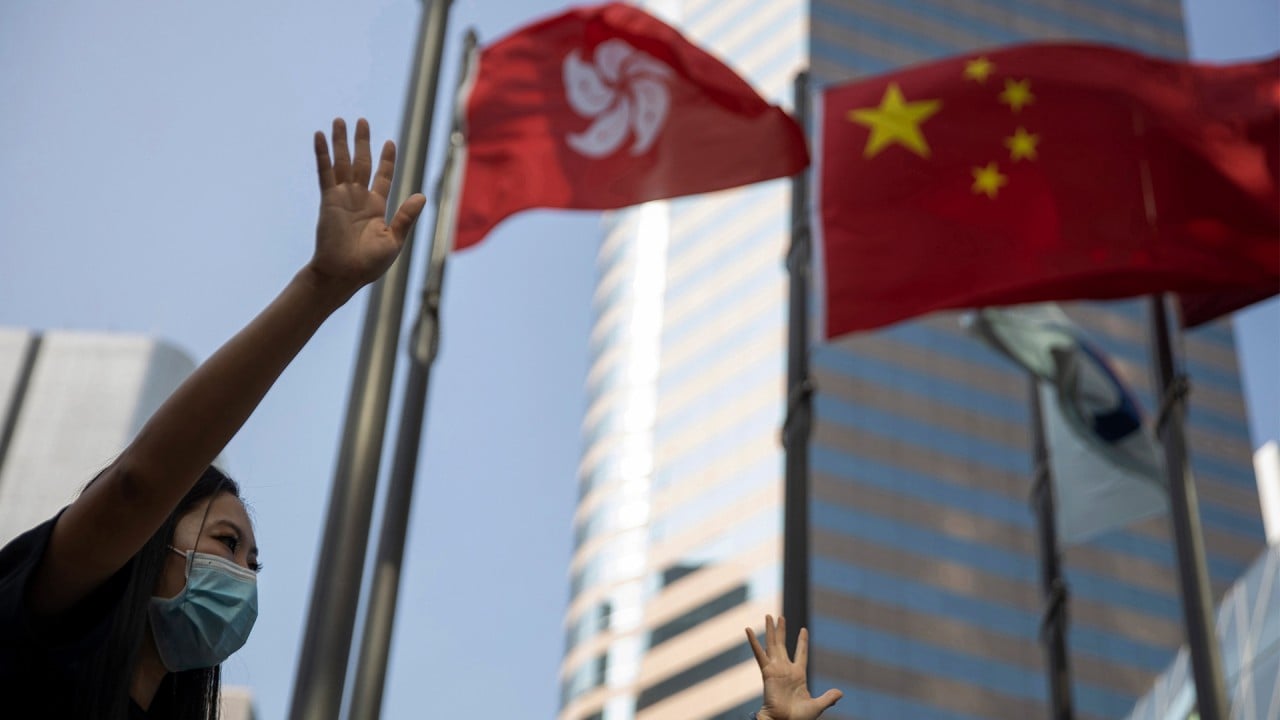 01:56
Hong Kong is no longer autonomous from China, US determines
Hong Kong is no longer autonomous from China, US determines
Options available to the administration – which may in part depend on Beijing's reaction, analysts said – include higher trade tariffs, tougher investment rules, asset freezes and more onerous visa rules.
The move sent shock waves through China and Hong Kong policy circles.
"Wow," said Bonnie Glaser, director of the China Power Project at the Centre for Strategic and International Studies.
"I fully expect the US to proceed with sanctions on individuals and entities deemed to be undermining Hong Kong's autonomy," she continued. "Secondary sanctions are possible on banks that do business with entities found in violation of law guaranteeing Hong Kong's autonomy."
Analysts noted a long-standing dilemma faced by successive US administrations: if Washington imposes sanctions on Hong Kong, it risks hurting residents of the city at least as much as it penalises Beijing.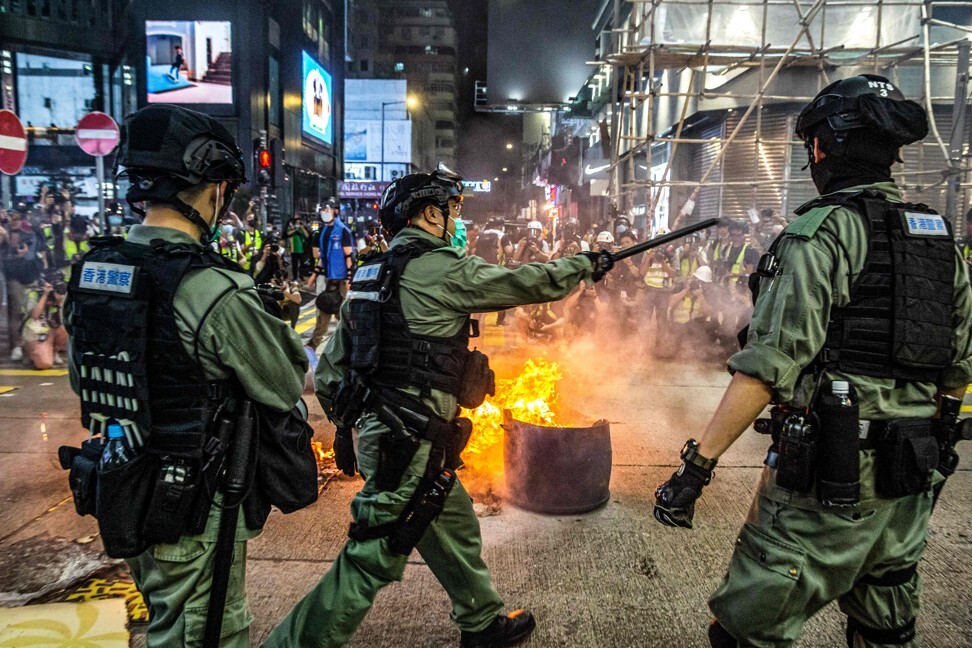 Following through on threats to change Hong Kong's status will have a hugely negative impact on US companies operating there as well as on Hongkongers while having a minuscule effect on China, said Nicholas Lardy, a fellow at the Peterson Institute for International Economics.
"And I don't know why we want to punish the citizens of Hong Kong for something that the government in Beijing is doing," he added.
Others echoed such concerns, assuming the US follows through with stiff sanctions.
"I believe that this will hurt Hong Kong people in myriad ways," said Richard Bush, a fellow with the Brookings Institution and author of Hong Kong in the Shadow of China: Living with the Leviathan. "Among other things, it will confirm the People's Republic of China view that the US wants to undermine its rule of Hong Kong."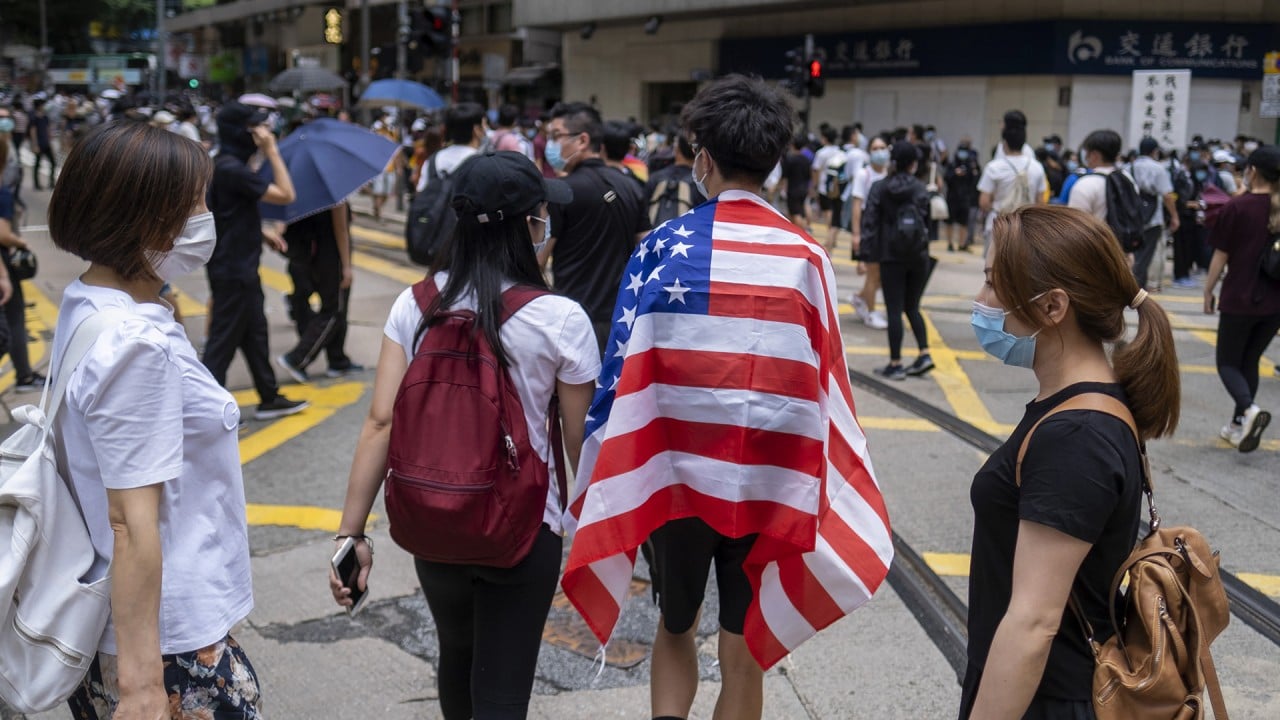 02:18
White House says Beijing's proposed national security law for Hong Kong could lead to US sanctions
White House says Beijing's proposed national security law for Hong Kong could lead to US sanctions
US sanctions could fundamentally change US-China relations, Hong Kong's future and the global economic system, said others. "This is potentially massive," Michael Fuchs, a Centre for American Progress fellow and former top US diplomat, said in a tweet on Wednesday.
The Chinese embassy in Washington said in a statement that Beijing's recently proposed Hong Kong national security legislation "targets a very narrow category of acts" and will have "no impact on Hong Kong's high degree of autonomy, the rights and freedoms of Hong Kong residents or the legitimate rights and interests of foreign investors".
"Hong Kong affairs are China's internal affairs and allow no external interference," the embassy added. "As for foreign meddling in Hong Kong affairs, we will take necessary countermeasures in response."
Under the Basic Law, Hong Kong's mini constitution, the city's government has leeway to make its own decisions, other than those involving defence and national security, where Beijing prevails.
But at annual political meetings last week in Beijing, China unveiled a resolution that will initiate the legislative process for a new draft legislation banning "secession, subversion, terrorism and foreign interference". The move will greatly expand the mainland's power over the city and has elevated concerns that China is rapidly eliminating the "one country, two systems" principle.
Many in Washington – from members of Congress to business, law and human rights groups – decried the mainland's tightening grip leading up to the State Department announcement.
"Beijing's disastrous decision is only the latest in a series of actions that fundamentally undermine Hong Kong's autonomy and freedoms and China's own promises to the Hong Kong people under the Sino-British Joint Declaration, a UN-filed international treaty," Pompeo said on Wednesday.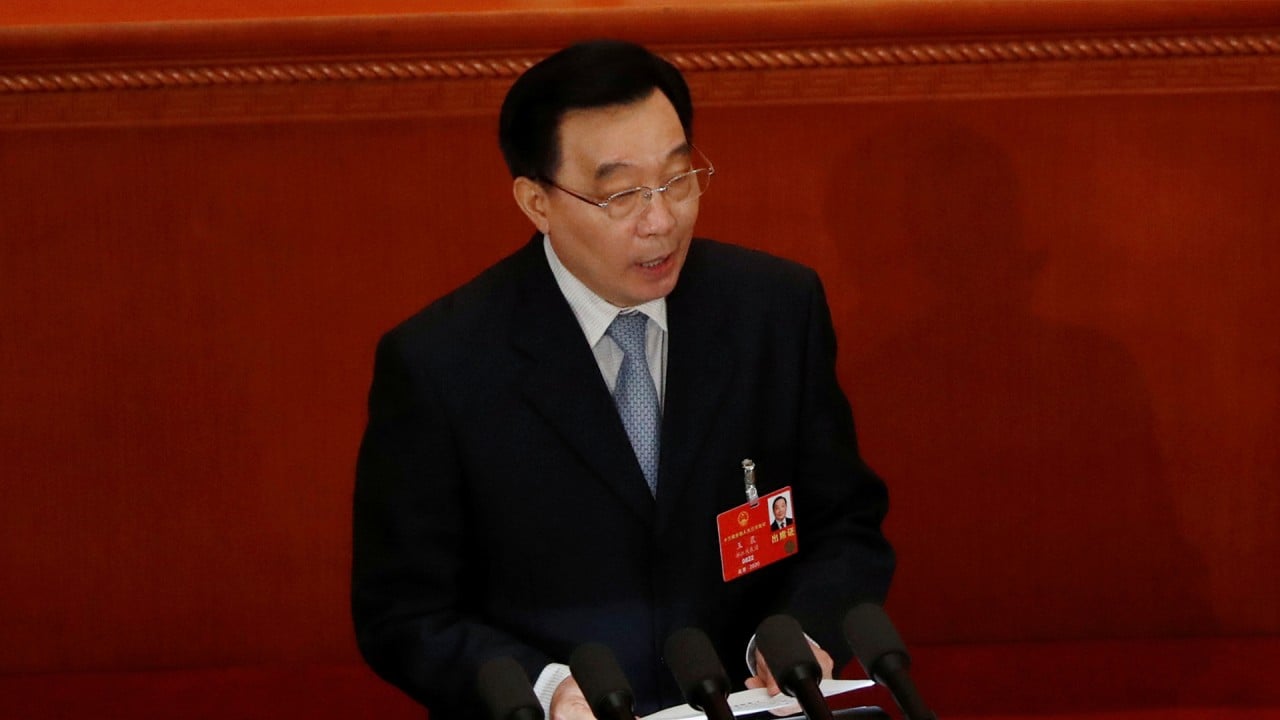 03:00
New law will 'prevent, stop and punish' activities endangering national security
New law will 'prevent, stop and punish' activities endangering national security
The powerful US Chamber of Commerce, which represents some 15,000 US companies, was among those calling on Beijing to rethink its decision. It would be a "serious mistake on many levels" to jeopardise Hong Kong's special status and role as an attractive investment destination and international financial hub, the chamber said.
Depending on the severity of any US sanctions, analysts said, some 1,200 US companies with operations in Hong Kong face tougher operating conditions, steep potential relocation costs and the risk that their executives could be hauled into mainland courts where politics often outweigh law.
Mainland China, for its part, could see its economy suffer and its global reputation dented, given Hong Kong's important role as a shipping and financial hub. The city is also home to many investments by Chinese companies and members of the Chinese Communist Party.
In Beijing's calculus, analysts said, is its growing impatience with protests and Hong Kong residents' dissatisfaction. Chinese leaders have likely concluded that economic factors are less important than the unpalatable domestic optics of having citizens in its realm openly defying its wishes, amid concern that protests could spread to southern China.
"I think you will see the end of Hong Kong as a financial centre on par with New York or London," said Elizabeth Economy, Asia studies director at the Council on Foreign Relations. "But I personally believe that is something that the mainland government is willing to sacrifice."
In addition, China doesn't depend on Hong Kong the way it used to, said Lardy.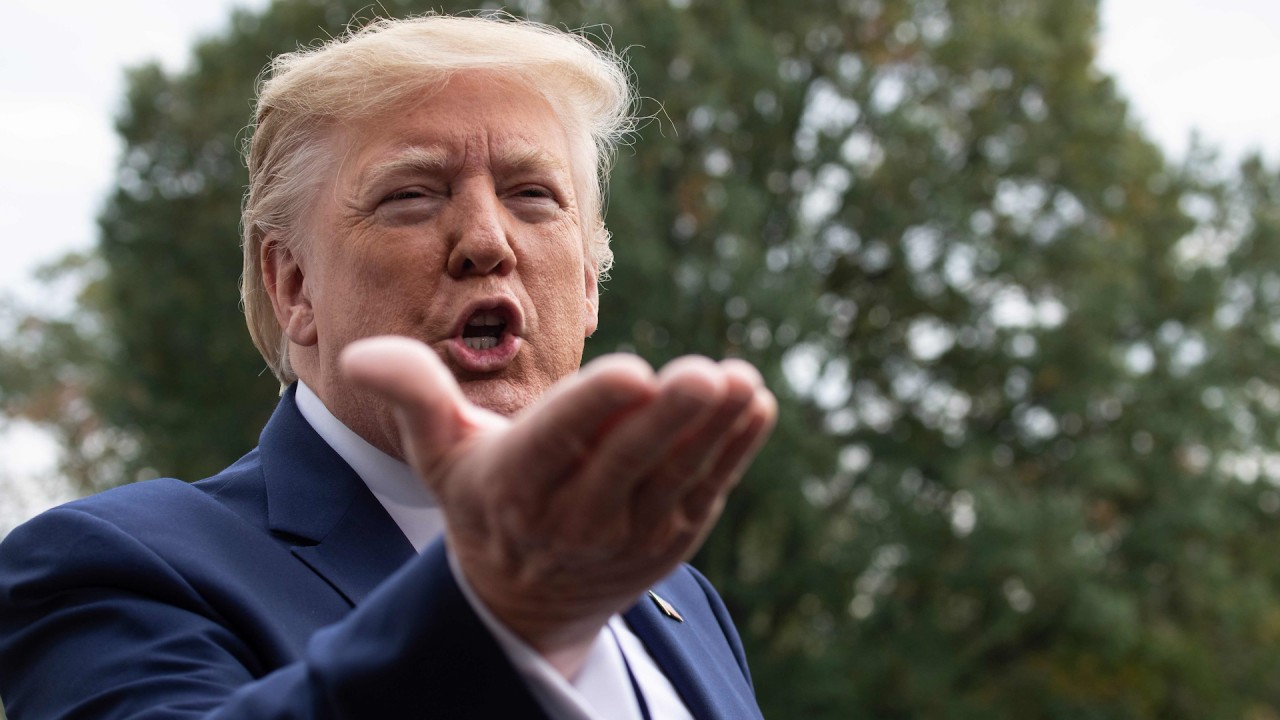 02:06
US President Donald Trump signs Hong Kong human rights bills into law
US President Donald Trump signs Hong Kong human rights bills into law
At the time of the British handover in 1997, Hong Kong accounted for around 18 per cent of China's total GDP, a figure that is now below 4 per cent, according to World Bank figures. Furthermore, Beijing has been nudging companies to shift financial operations to Shanghai.
Pompeo and British Foreign Secretary Dominic Raab spoke on Wednesday and shared their concern over Beijing's proposed security legislation and the importance of a stable and prosperous Hong Kong. "Both agreed the international community must support the people of Hong Kong and respond to Beijing's continued erosions of Hong Kong's autonomy," Pompeo's office said.
The US and China were locking horns on multiple fronts before Wednesday's announcement. Among them are a protracted trade war, growing tensions over espionage, education, Chinese telecoms giant Huawei and 5G policy, louder chest thumping regarding the South China Sea and recriminations over the origin of the coronavirus pandemic.
Hardline China policies are among the few issues that US politicians agree on in the increasingly partisan US as both Republicans and Democrats try and outdo each other in tarring Beijing leading up to the November election.
With the Trump administration actively encouraging US companies to leave China and bring jobs back to the US, this effort could expand to include Hong Kong, analysts said.
In this environment, some analysts say they fear the worst.
"This move will be welcomed by only a small minority of radicals," Glaser said. "It doesn't bode well for Hong's Kong's future."
Additional reporting by Jodi Xu Klein