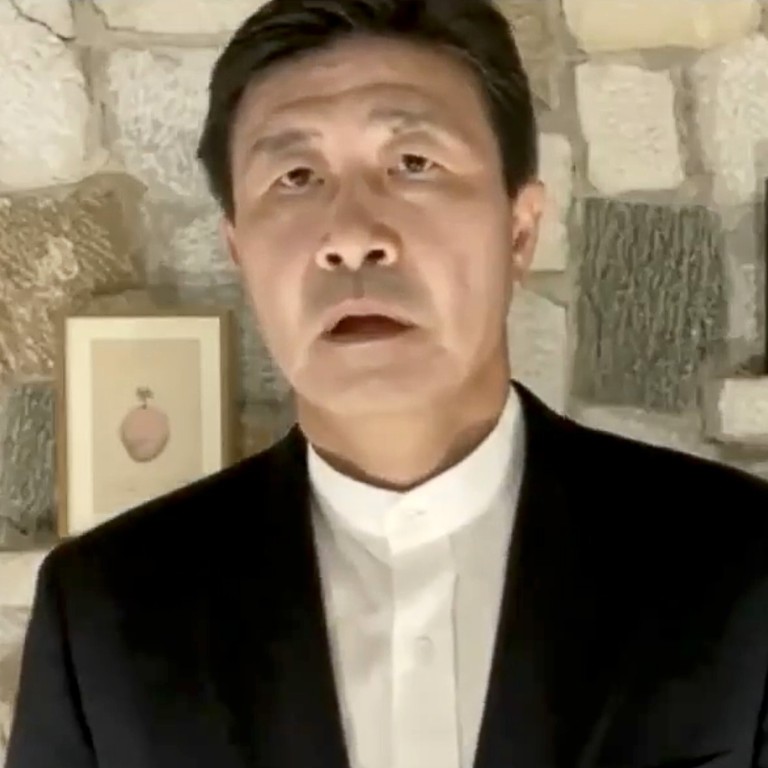 Retired footballer denounces Communist Party, calls for 'Chinese federation'
Hao Haidong delivers 'manifesto' in video, saying he's backed by fugitive tycoon Guo Wengui and former White House chief strategist Steve Bannon
He says the party has committed 'atrocities', including the 1989 Tiananmen crackdown, and accuses it of unleashing the coronavirus on the world
Retired footballer Hao Haidong has openly challenged
Communist Party rule
in China, in a video posted online on Thursday.
The well-known sports figure also issued what he called a "manifesto for the establishment of a Chinese federation" in the clip posted on YouTube, which is blocked in China.
It was not immediately clear where and when 50-year-old Hao recorded the video.
In a separate clip also circulating online, Hao appears with his wife Ye Zhaoying, a badminton star in the 1990s, saying she had supported him to "come forth and speak the truth".
Speaking in Mandarin, Hao said in the video that his "Chinese federation" had been backed by
fugitive Chinese tycoon Guo Wengui
and former White House chief strategist Steve Bannon.
Guo is seen in another video with Bannon, who reads out what appears to be an English version of Hao's "proclamation".
None of the video clips give a clear explanation of the relationship between Bannon, Guo and Hao.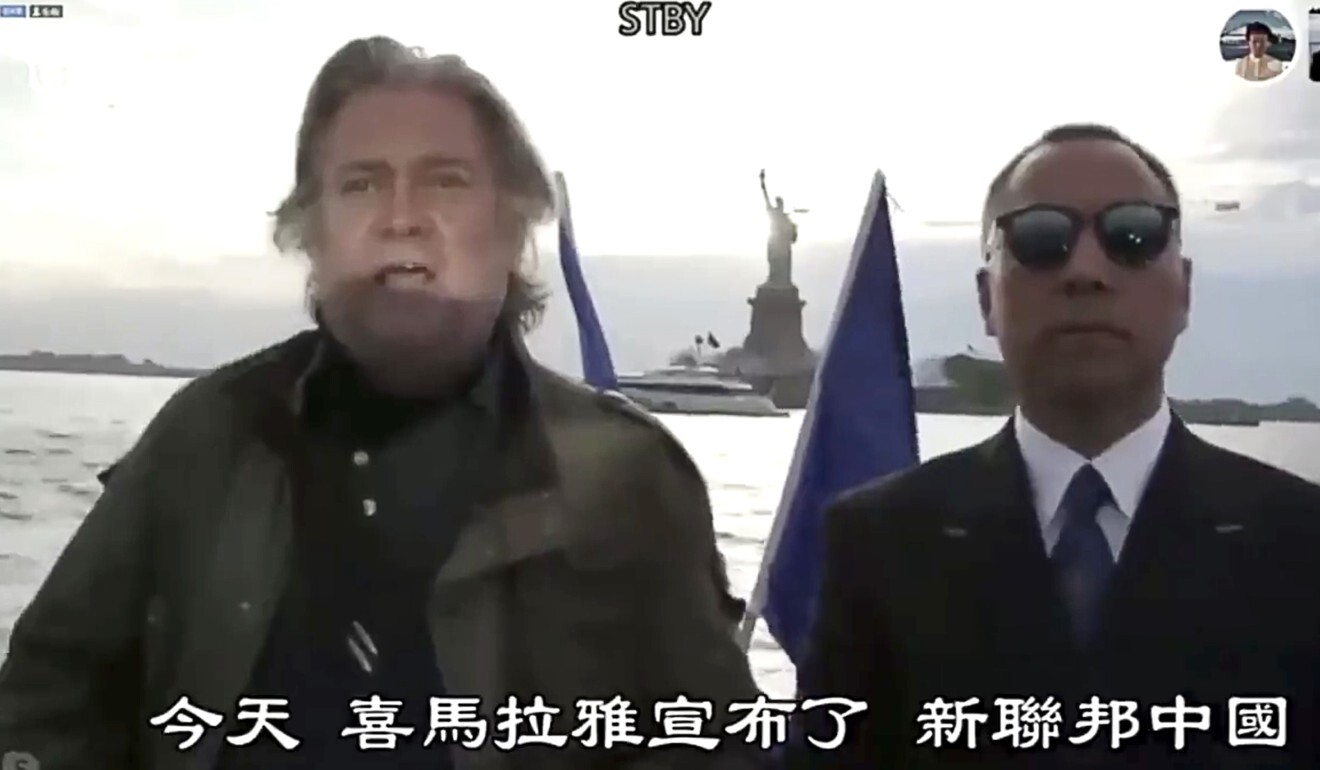 Guo – who is accused of financial crimes by the Chinese government and apparently lives in New York – is known for making allegations about corruption in China, though they have been largely unsubstantiated.
Delivering his "manifesto", Hao denounced the party for committing "atrocities" in China, including – on its 31st anniversary – the
1989 Tiananmen crackdown
, and accused Beijing of unleashing the coronavirus on the world.
He also alleged there was widespread corruption in China, especially in sport – including football.
Former striker Hao was a national football star in the 1990s and 2000s and holds the record as China's top goal scorer of all time.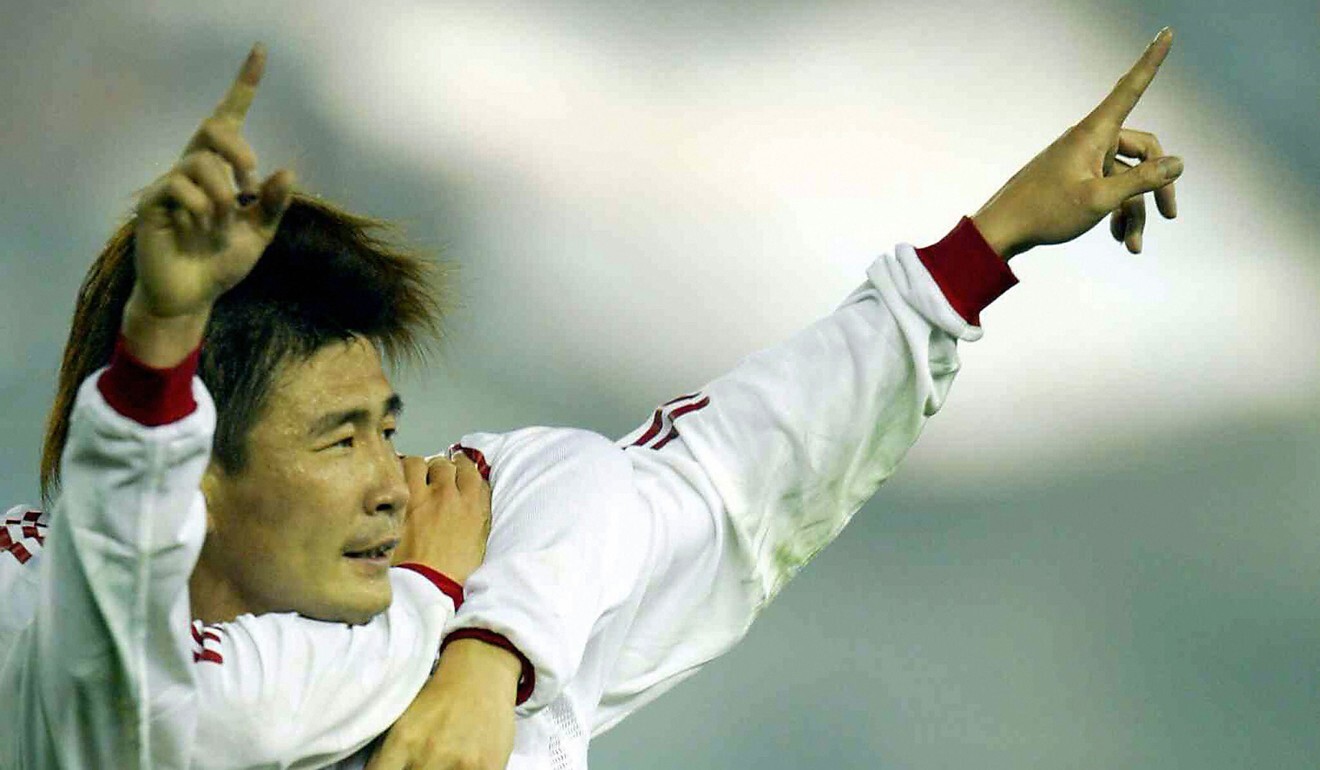 He is also known for being outspoken – in April, Hao accused Evergrande Group chairman Xu Jiayin of "treating players like tools". Evergrande is China's second-largest property developer by sales, and the sponsor of a football club in Guangzhou.
Attempts to contact Hao and to verify his whereabouts on Thursday were not successful.
There was no official response from Beijing, but state-run newspaper Titan Sports slammed him in a statement on its official Weibo account, calling Hao's comments "irresponsible".
"This morning, former Chinese footballer H published open, subversive and detrimental materials against the Chinese government and our nation's sovereignty, and took advantage of the coronavirus pandemic to smear the Chinese government," the newspaper said, referring to the footballer using only the first letter of his surname.
"We denounce such acts … and there should not be politicisation of sports," it said. "Sports stars should stand firm … and not be manipulated by political forces who have ulterior motives."