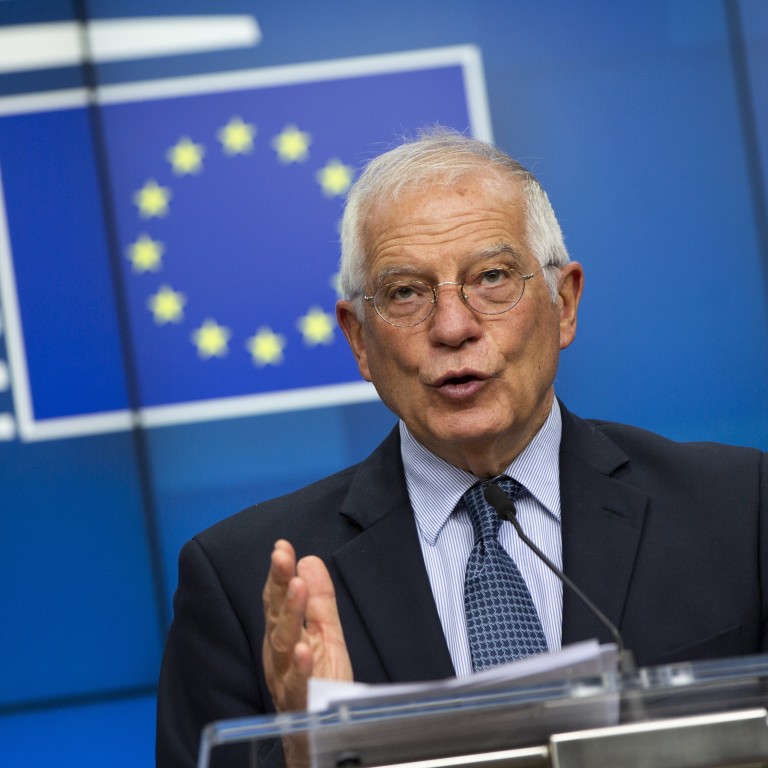 EU plans dialogue with the US to deal with China's 'growing assertiveness'
EU foreign policy chief's suggestion comes just days ahead of Monday's EU-China summit, amid an ensuing lack of commitment by Beijing on widening market access
His proposal was a surprise to some, as his recent blog post seemed to suggest that the EU would not form a transatlantic alliance with the US on China
The
European Union
plans to set up a bilateral dialogue with the US to deal with China's "growing assertiveness", the bloc's foreign policy chief said after a call with US Secretary of State Mike Pompeo on Monday.
"I suggested to launch a distinct bilateral dialogue focusing on China and the challenges its actions and ambitions mean for us – the United States and the European Union," EU High Representative for Foreign Affairs Josep Borrell told reporters.
Borrell's suggestion comes just days ahead of Monday's EU-China summit, amid an ensuing lack of commitment by Beijing on widening market access and level playing field for European businesses in China.
While US President
Donald Trump
has employed a hostile approach to the EU, Pompeo has been regarded as more willing to engage Europe in creating a united front against China.
The US State Department did not respond to a request for comment on whether it had agreed to the proposal to set up a bilateral dialogue on China-related issues.
In a statement, department spokeswoman Morgan Ortagus said that Pompeo and his European counterparts had discussed the importance of "upholding our shared commitment to democratic values that serve as a bulwark against Russian and [People's Republic of China] attempts to undermine democratic societies".
Borrell said the US and EU exchanged views on China's "growing assertiveness on many fronts".
"There are issues that we face together in the relationship with China, and where our close cooperation is very important to address them jointly," he said, adding: "This includes for sure the situation in Hong Kong."
"It's important to stay together with the US in order to share concerns and to look for common grounds to defend our values and our interests," he added.
The idea was made towards the end of his call with Pompeo, Borrell said, adding that he did not have more details about the dialogue at this stage.
Andrew Small, senior transatlantic fellow at the German Marshall Fund of the United States, called the idea "a helpful step for those who want to see a more serious push at coordinating China policies among the liberal democracies".
"The optimal version of a China dialogue would be one that fully engages the rest of the European Commission, including trade, foreign policy, industrial policy and digital issues," Small added.
Borrell's proposal was a surprise to some diplomatic observers, as his blog post on Sunday seemed to suggest that the EU would not form a transatlantic alliance with the US on China.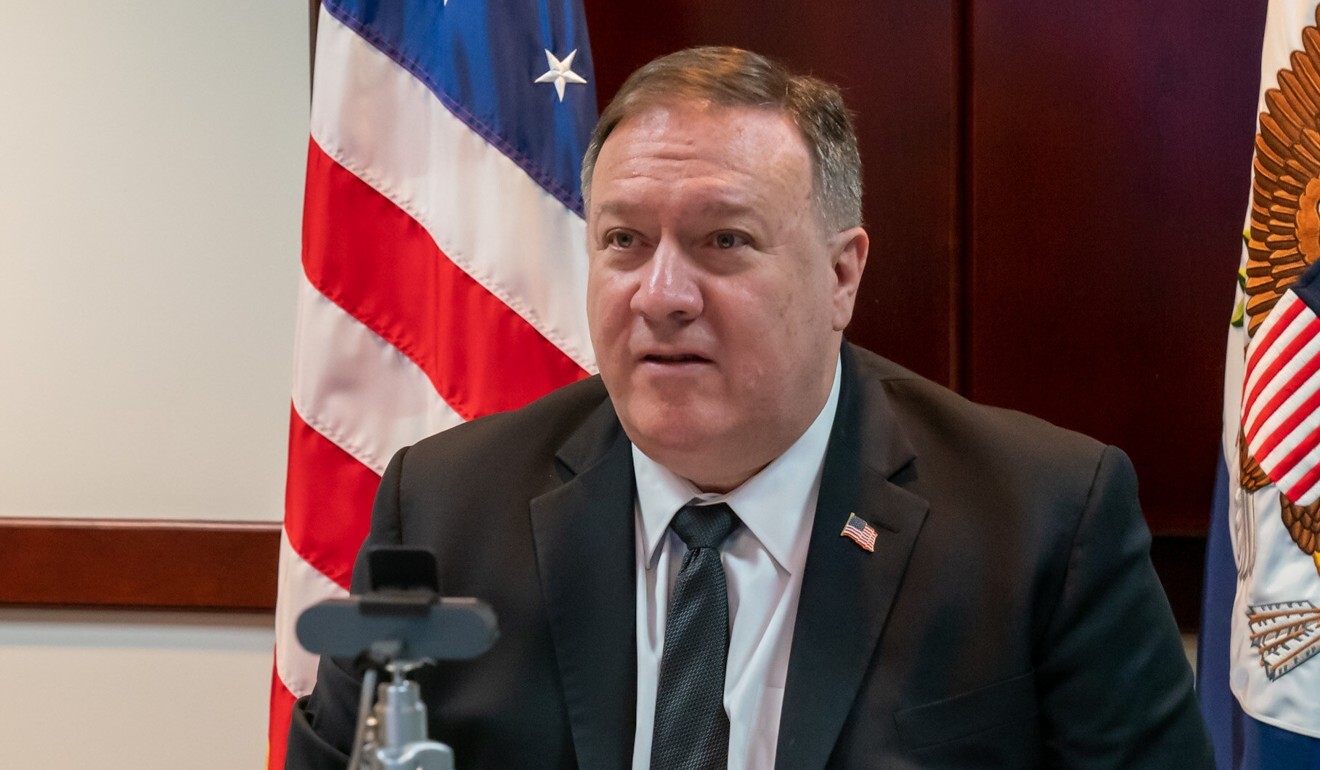 "Amid US-China tensions as the main axis of global politics, the pressure to 'choose sides' is increasing," he wrote in the post. "We as Europeans have to do it 'My Way', with all the challenges this brings."
The European bloc was "certainly sending conflicting signals about whether they want to work with the US to cope more effectively with Chinese challenges or take their own path," said Bonnie Glaser, senior adviser for Asia at the Washington-based Centre for Strategic and International Studies.
Borrell did not elaborate on the potential outcomes of a bilateral dialogue with the US, but Glaser said that, at a minimum, "it could provide a useful channel to keep each other informed and discuss differences, and in some cases forge a common approach".
"A discussion of how to respond [to] increasing PRC disinformation could be fruitful," she said, though finding common ground on other areas such as trade and issues surrounding multilateral institutions could prove a thornier task.
"Helping Taiwan expand its international participation could be an interesting topic for discussion and coordination," said Glaser, "though the US withdrawal from the WHO will undercut efforts to help Taiwan restore its observer status".
Monday's meeting with Pompeo was also attended by the foreign ministers of the 27 EU countries.
On the EU-China summit, Borrell said: "We continue negotiating in order to see if we can bring to this summit some deliverables … It's not easy to find an agreement. We don't have it yet. But we continue discussing with our Chinese counterparts until the last minute."
The summit will be the first time for the new presidents of the European Council and European Commission, Charles Michel and Ursula von der Leyen, will meet Chinese Premier Li Keqiang.
German foreign minister Heiko Maas said before he attended the call that the EU had similar concerns about China with Washington.
"Europe and US alike have expectations towards China: Fair conditions for trade and investment, observance of international treaties and obligations – including concerning the status of Hong Kong – and transparency in the fight against Covid-19," he said.
His message of shared transatlantic focus on China came despite tension between Berlin and Washington over the US' reported plans to scale back
military deployment
in Germany.
Berlin has so far resisted
calls
from top US officials to exclude Chinese telecommunications giant Huawei Technologies from its 5G infrastructure.
This article appeared in the South China Morning Post print edition as: E.U. and U.S. Plan talks on China challenge