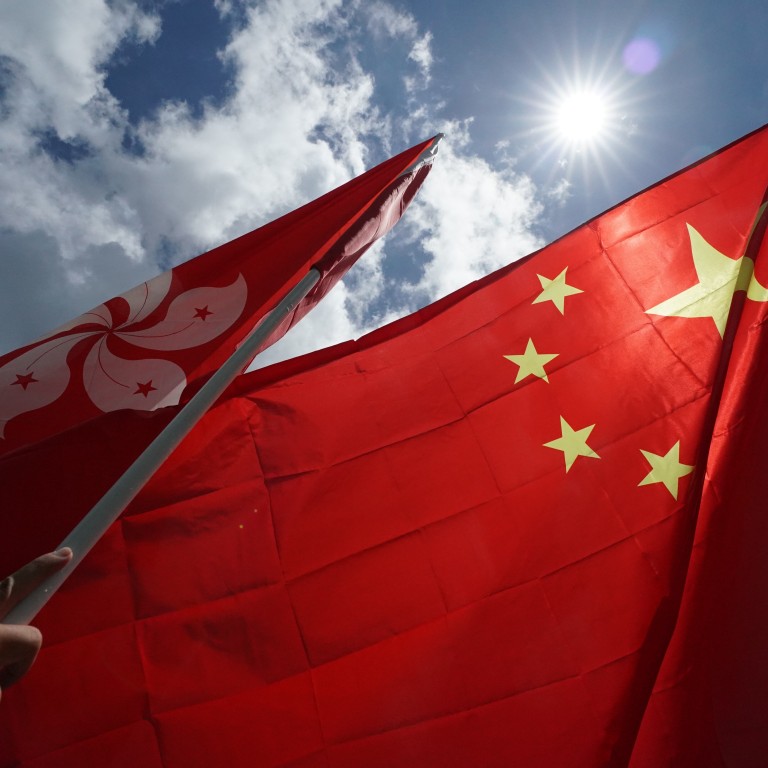 Hong Kong national security law's long-arm jurisdiction 'extraordinary and chilling'
It goes further than mainland Chinese legislation and could affect the city's status as an international financial centre, according to legal experts
But they say pursuing offences committed outside Hong Kong may be difficult
The
national security law
that Beijing has imposed on Hong Kong has raised concerns among legal experts for its long-arm jurisdiction that covers offences outside the city.
They say that overreach is "chilling" and goes further than the mainland Chinese law, and that it could affect Hong Kong's status as an international financial centre – though prosecuting offences beyond the city will be difficult.
The controversial legislation
came into force late on Tuesday night, after it was unanimously passed by Beijing's top legislative body and signed into law by President Xi Jinping.
The law prohibits secession, subversion, terrorism and collusion with a foreign country or external elements to endanger national security, with a maximum penalty of life in prison.
Hong Kong national security law official English version:
Article 38 covers offences by non-permanent residents of Hong Kong outside the city. The law also applies to Hong Kong permanent residents, organisations and companies set up in Hong Kong, even when an offence is committed outside the city. And it applies to offences committed on a vessel or aircraft registered in Hong Kong.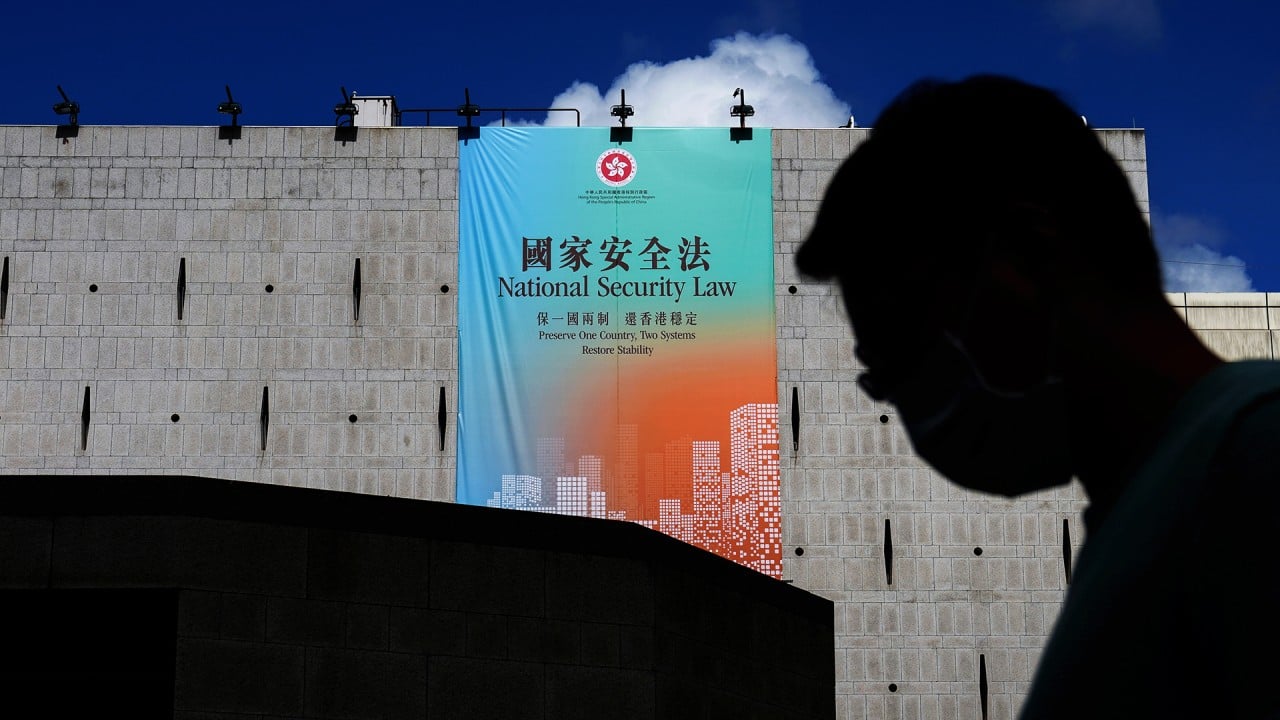 02:13
Beijing's passage of national security law for Hong Kong draws international criticism
Beijing's passage of national security law for Hong Kong draws international criticism
Lester Ross, partner-in-charge of the Beijing office of international law firm WilmerHale, said the "assertion of jurisdiction, given the breadth of the acts covered in the law, is extraordinary and chilling".
"It may have an adverse impact on Hong Kong's future as an international financial centre," he said.
Mainland China's criminal law applies to citizens who commit offences outside the People's Republic of China, as well as foreigners who commit crimes against the state or against its citizens outside its territory, according to Articles 7 and 8 of the law.
Tian Feilong, a law professor with Beihang University in Beijing, said Hong Kong had mostly adhered to territorial jurisdiction under the common law, but China's criminal law had already established a broader jurisdiction beyond its territory.
Beijing might use the law's jurisdiction to target pro-independence activists who went overseas, breaching their bail conditions in Hong Kong, he said.
03:25
Hong Kong police arrest 10 under new national security law
Hong Kong police arrest 10 under new national security law
But pursuing offences under Article 38 of the new law could be difficult, according to Tian. He said the central government could get directly involved in its enforcement through its Office for Safeguarding National Security, since it would involve dealing with other nations.
"These cases would seem to fit descriptions under Article 55, which grants Beijing direct power," he said, referring to the article stating that the office would exercise jurisdiction over certain cases concerning offences that endangered national security.
According to that article, once the central government was involved in such a case, it would be handled by mainland Chinese prosecutors and courts, and China's criminal procedure law would be applied.
Bing Ling, a professor of Chinese law at the University of Sydney, said the national security legislation appeared to go further than both the international law principle and mainland China's own law.
Ling said advocacy of peaceful separation of Hong Kong from China and supporting sanctions on Hong Kong would be areas protected by the laws of other countries, but were punishable under the new national security law.
He also noted that under China's criminal law, an exception is to be made if a crime is not punishable according to the law of the place where it was committed – but that exception is not included in the Hong Kong national security law.
"This is in effect a gross interference with the rights and freedoms and domestic legal order of other countries, something that China usually condemns others for," he said.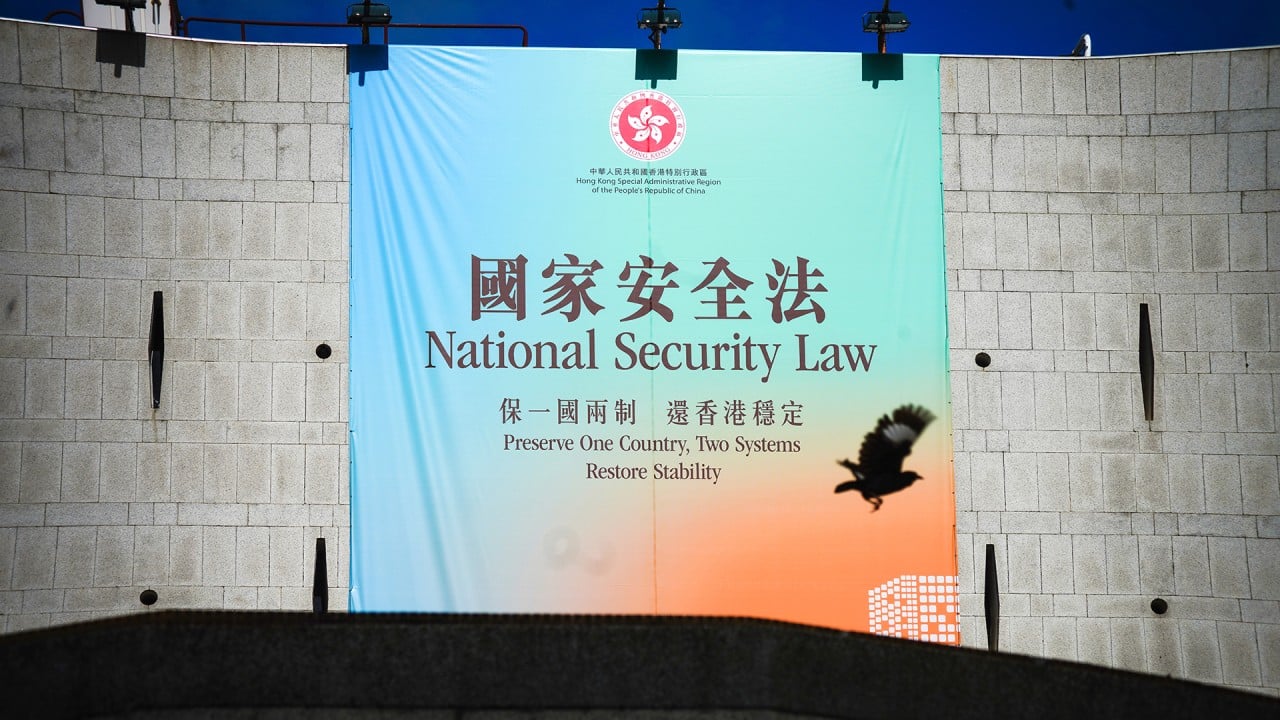 03:33
Beijing passes national security law for Hong Kong
Beijing passes national security law for Hong Kong
"It is likely to have a chilling effect on people overseas from advocating international action against China on Hong Kong policy, which is probably what the Chinese lawmakers intended."
Donald Rothwell, an international law expert from Australian National University, said it was "not necessarily extraordinary" to have legislation with a broad extrajudicial scope. He noted that countries such as the United States had sought to extend their long-arm jurisdiction, including in the case of
WikiLeaks founder Julian Assange
, who is facing extradition to the US over alleged crimes committed outside the country.
"There is the possibility that this [national security] law would be global in scope, and that it would apply not just to residents in Hong Kong, persons who have committed an offence in the territory of Hong Kong, but to persons who might be committing those types of offences outside of the geographic area," he said.
"If I am an Australian citizen who is currently living in Canberra, who is considered to have committed an offence under this law … I could now under this law be subject to an extradition request, or when I arrive in Hong Kong, I could be subject to this law."
Rothwell said there would be "legal barriers" for extradition over these types of offences, since many extradition treaties required the fulfilment of double criminality – meaning the offence would have to be illegal in both the place where the suspect was located and the jurisdiction seeking to extradite them.
"I think for countries like Australia and other Western countries that have extradition treaties with Hong Kong will … see whether there is a possibility that somebody could get caught up, with freedom of speech issues in Australia, the UK, Canada etc," he said.
"It may result in some travel advisories because certainly for persons who live in Australia or Canada, with family in Hong Kong, they could quite possibly be subject to arrest upon arrival in Hong Kong."
The issue with the new law was that it was broad and vague enough that the concept of national security would ultimately be subject to interpretation by the authorities, Rothwell said.
Qin Qianhong, a law professor with Wuhan University, said Beijing has had difficulties with law enforcement in extraterritorial jurisdiction it previously claimed.
"There are articles in the Chinese national security law about extraterritorial jurisdiction," he said of a previous law Beijing passed in 2015. "But judging from the past few years, China still cannot reach out to things it wasn't able to before the law."
Additional reporting by Wendy Wu