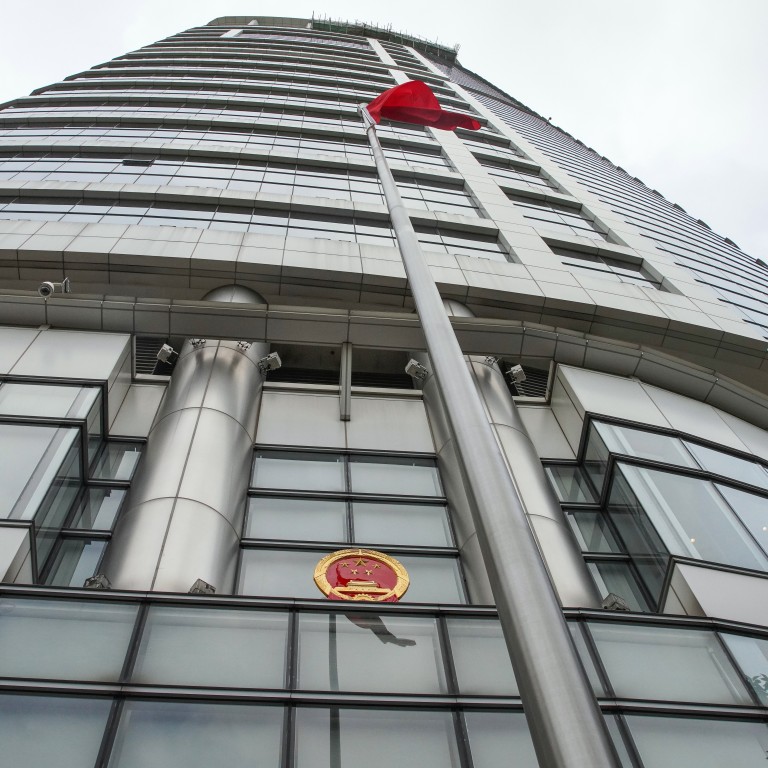 China's home security chief attends Hong Kong national security office opening
Chen Siyuan's presence shows Beijing regards the city as a serious threat to stability on the mainland, experts say
Law enforcement veteran poses for group photo but delivers no official speech at opening ceremony
China's head of home security law enforcement was present at the opening of Beijing's
national security
office in Hong Kong on Wednesday, sources said.
Chen Siyuan, assistant public security minister, attended the opening of the Office for Safeguarding National Security but did not deliver any official speech.
After the ceremony, he joined Zheng Yanxiong, director of the new office, and the two deputy directors, Li Jiangzhou and Sun Qingye, as well as Ma Yinming, its disciplinary head and a member of China's anti-corruption watchdog, the Central Commission of Discipline Inspection, for a group photo.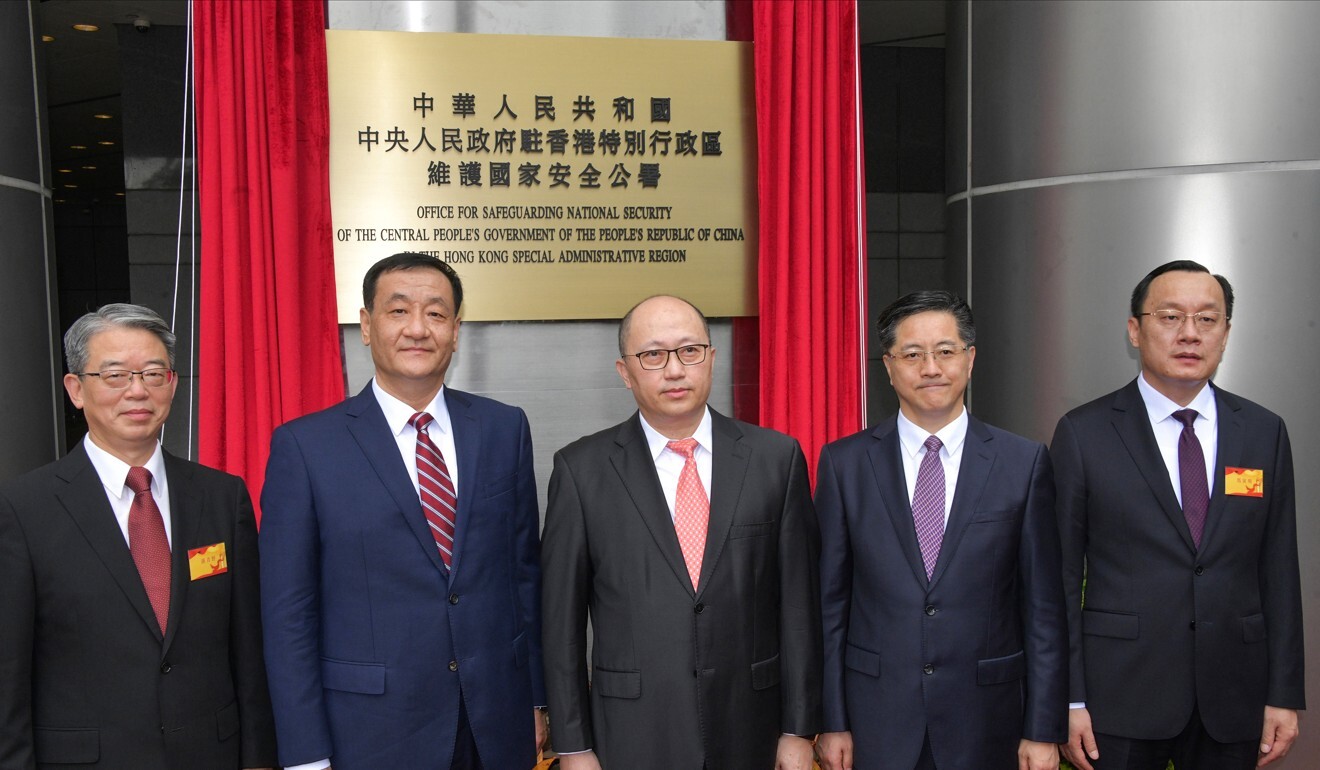 Chen, 55, is in charge of the public security ministry's Domestic Security Bureau, known as "Bureau No 1" among insiders. He is also head of the ministry's Hong Kong, Macau and Taiwan Affairs Office.
A source said Chen, whose portfolio covers China's internal security and Hong Kong affairs, would be a key link between Beijing and the new office in the city on security issues. "His presence [in Hong Kong] shows that, in Beijing's eyes, [ensuring] Hong Kong's security is 'mission critical'," said the source, who requested anonymity.
Chen, a native of Anhui province in eastern China, spent three decades in the Beijing police force before his appointment as head of the Domestic Security Bureau in February last year. He was further promoted six months later to assistant minister.
He is regarded as right-hand man to deputy public security minister Wang Xiaohong, who was police chief for Fuzhou, capital of Fujian province, southeast China, in the 1990s when President Xi Jinping held various leading positions there.
When Wang moved to Beijing to head the capital's police force in 2015, Chen's experience and rapport with the rank and file were important to his new boss, according to a source who had worked with the veteran officer. "He is very disciplined and has high standards, and he paid attention to every detail when he came for inspection," the source said. "He has the respect of many officers who consider him a man of his word."
Hong Kong national security law official English version
Sheena Chestnut Greitens, associate professor and an expert on national security at the University of Texas-Austin, said Hong Kong now definitely qualified as one of the "most critical" cities for China's security.
"Since Xi's ascent, we've seen more statements about the need to prevent diffusion of political threats from abroad into China. Hong Kong has always been one site where the Chinese Communist Party is particularly sensitive or prone to seeing foreign infiltration aimed at destabilising the party," said Greitens, who is also a non-resident senior fellow of the Brookings Institution in Washington.
Greitens expects that a major task for the mainland security forces in Hong Kong will be to focus on "identifying connections between Hongkongers and foreign organisations and governments that it believes could undermine the security of the CCP's hold on the Hong Kong Special Administrative Region – the 'transmission nodes' by which foreign influence could enter and destabilise the Chinese body politic".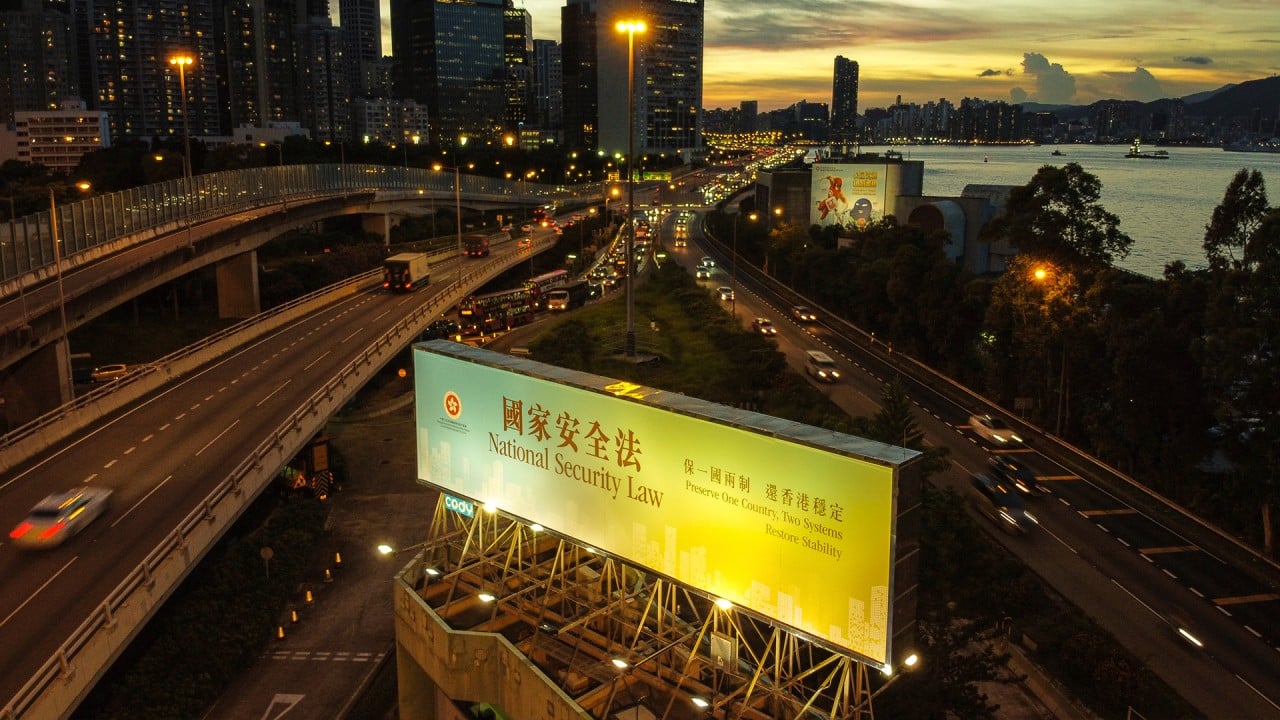 05:50
What you should know about China's new national security law for Hong Kong
What you should know about China's new national security law for Hong Kong
Li Xiaobing, executive director of the Hong Kong Macau law centre at Nankai University in Tianjin, said Chen's presence at the ceremony reflected Beijing's determination to "realign the governance of Hong Kong" because the city was seen as "the most vulnerable part in China's security".
"Beijing is determined to plug the hole in Hong Kong. Setting up the Hong Kong office and installing a high-powered team is an opportunity for the central government to push all the institutions in Beijing and Hong Kong to work together in a coordinated manner," Li said.
Deng Yuwen, a former deputy editor of Study Times, a newspaper published by the Communist Party's Central Party School, said "Beijing's ultimate aim is to prevent troubles [in Hong Kong] spilling over to the mainland". The Communist Party had taken a "comprehensive perspective" in analysing security issues, putting special emphasis on "political security", he said.
"Chen's presence in Hong Kong shows that [Beijing's] real concern is to make sure Hong Kong will not become a subversive base affecting China's stability."
This article appeared in the South China Morning Post print edition as: Security official's presence seen as critical