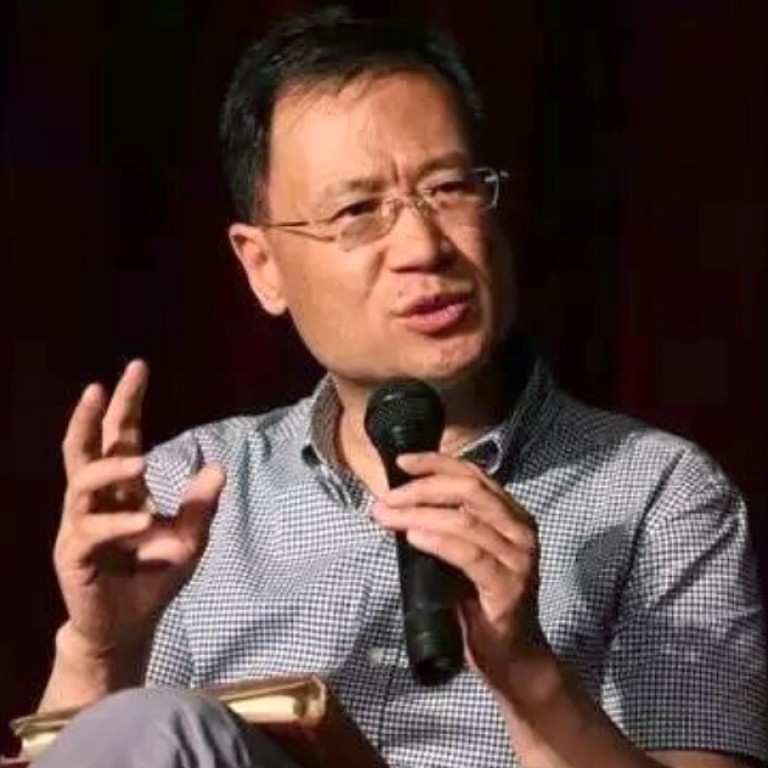 China leadership critic Xu Zhangrun sacked one day after release, friends say
Tsinghua University is understood to have dismissed the outspoken academic who was released on Sunday
Xu wrote a number of articles critical of the Communist Party before he was taken away by police for nearly a week
Xu Zhangrun, the outspoken critic of China's leadership, has been sacked by Tsinghua University, where he taught for 20 years, after being released from police custody on Sunday morning, sources told the South China Morning Post.
"His dismissal from all positions is pretty much a certainty, and I learned it Monday night. It's possible that this decision was made earlier than Monday. We just don't know what the reasoning is yet, and if the decision complies with the regulations. Too soon. I don't even know how to comment," one of Xu's university colleagues said.
The Post was unable to reach Xu for comment and phone calls to Tsinghua University's publicity office went unanswered on Tuesday.
A friend of Xu's, Beijing-based writer Wang Bin, earlier told the Post Xu had visited Chengdu last summer. Soliciting prostitutes is not a criminal offence, instead it is a violation of public security administration regulations and carries a maximum penalty of 15 days' detention.
The official website of Tsinghua University law school still lists Xu's details, showing that he holds a doctorate in law from the University of Melbourne, Australia.
The 57-year-old professor has served as director of the Centre for the Rule of Law and Human Rights at Tsinghua University and as editor-in-chief of the Tsinghua University Law Journal. Xu's main research areas are constitutional theory and Western philosophy of law.
Xu wrote a series of articles criticising the Communist Party's leadership and recently blasted Beijing authorities for demolishing art districts and residential neighbourhoods. He accused China's leaders of "putting politics above the people" in a strongly worded article published in February on Chinese-language websites overseas. He also criticised Beijing's early response to
the coronavirus
.
Xu was suspended from teaching by Tsinghua University last year after he published an article criticising the decision of China's leaders to lift the two-term limit for presidents. He is one of a handful of Chinese academics to have openly criticised the leadership, as the party tightened its grip on the nation's universities from 2012.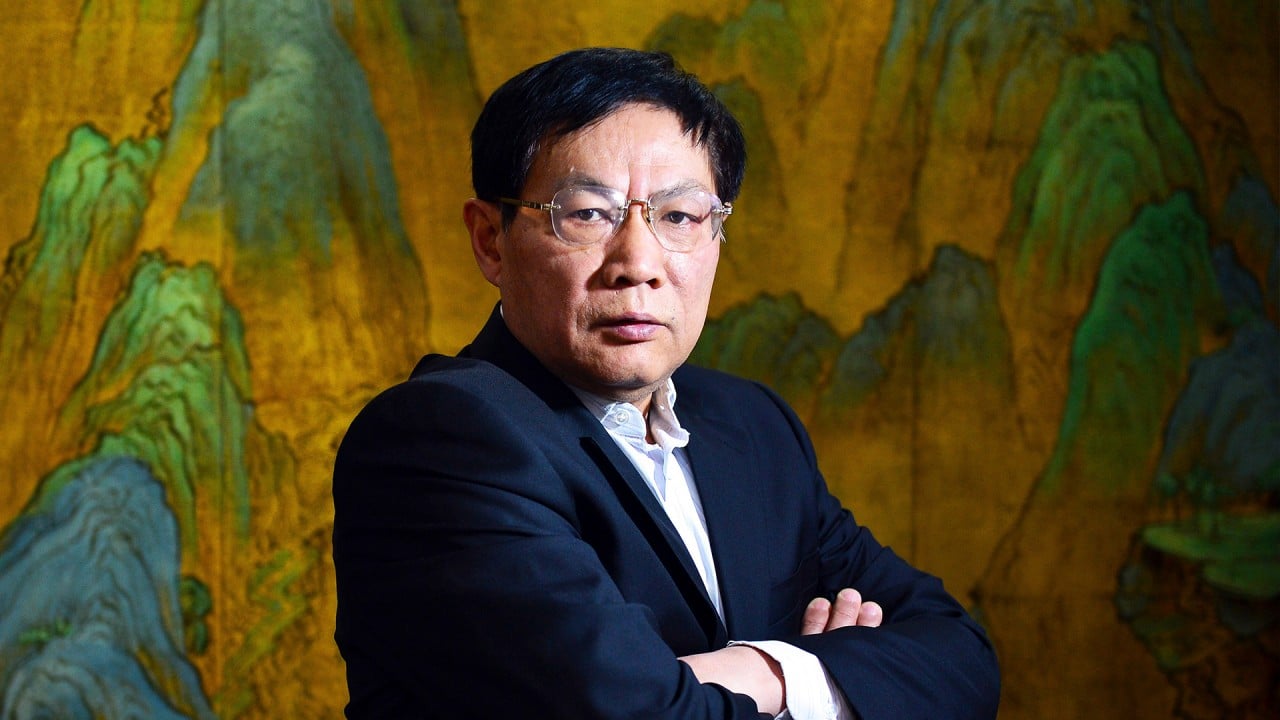 01:05
Communist Party investigating Ren Zhiqiang, outspoken critic of China's coronavirus response
Communist Party investigating Ren Zhiqiang, outspoken critic of China's coronavirus response
Shanghai-based legal scholar
Zhang Xuezhong
was taken from his home by police in May after writing an open letter to National People's Congress deputies in which he blasted China's handling of the Covid-19 pandemic and called for an overhaul of its political system. He was released a day later.
Zhang was fired by the East China University of Political Science and Law after he wrote articles in 2013 calling for elections and an end to the party's dominance in politics.
Last month Hubei University professor
Liang Yanping
was banned from teaching after expressing sympathy for the Hong Kong anti-government protesters.
And, in 2017, Shi Jiepeng, a Chinese paleography scholar was fired by Beijing Normal University for violating political principles and expressing views outside the mainstream of society.
"Xu's dismissal by Tsinghua University is another purge by the authorities of intellectuals over the past eight years. The way it was handled this time was quite dirty," Wu Qiang, a Beijing-based independent political analyst – and former political science lecturer at Tsinghua University – told the Post.
Wu's own contract with the university was not renewed in 2015, officially for "failing student evaluations" although his dismissal pointed out it followed on the heels of his work investigating the Hong Kong Occupy "umbrella movement".
He pointed out that this year marked the fifth anniversary of the
"709" crackdown
– a wave of detentions in 2015 that targeted human rights lawyers. "Compared to the handling of human rights lawyers, social activists like Xu Zhiyong and NGO activists [who are usually accused of subverting state power], the treatment of Xu Zhangrun was even dirtier," Wu said.
"I think Xu is the last samurai who dared to criticise the party publicly. Tsinghua University played the role of the ideological police who conspired with the authorities to frame Xu.
"By using the shameful, nasty charge of soliciting prostitutes against Xu, the authorities are trying to destroy his public reputation and social standing, insult his ideology. [This is] not just an attack on the speech he has made. This was the Communist Party's theoretical preparation for its 20th national congress [in 2022]."
This article appeared in the South China Morning Post print edition as: Critic of China's leadership sacked by university