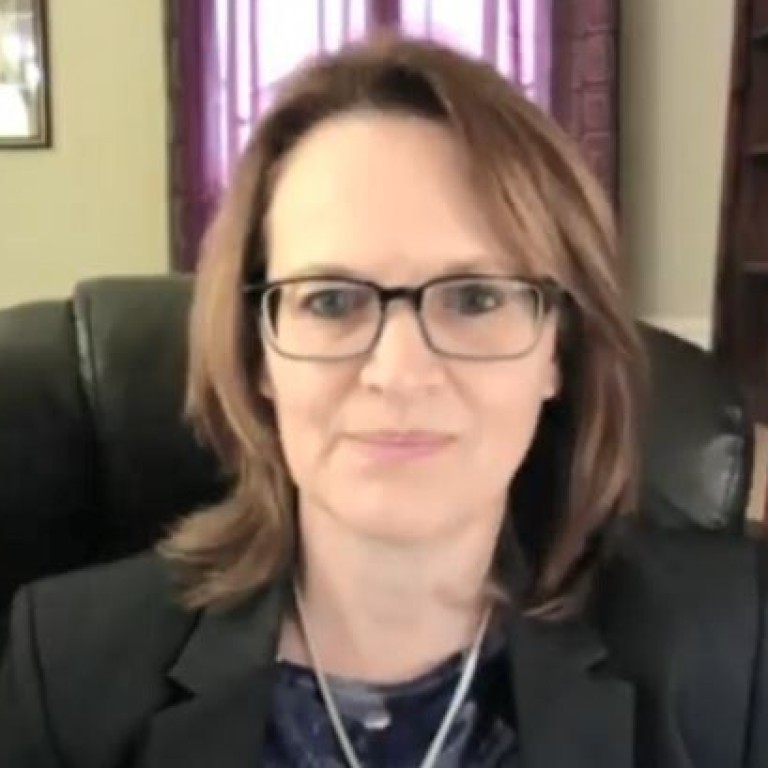 Donald Trump is 'willing to accept more risk' to counter Beijing aggression, says US official
The official says the US is strengthening ties economically and militarily with India, Bangladesh, Nepal and Bhutan
She touted this year's US$3 billion US-Indian arms deal as part of quadrilateral relationship with Japan and Australia
A senior US government official said President Donald Trump is "willing to accept more risk" in dealings with Beijing as Washington works to build alliances with countries in Asia to check what the administration calls Chinese aggression.
Delivering a keynote speech in a Brookings Institution webinar about "China's growing regional influence and strategy", Lisa Curtis, the US National Security Council's senior director for South and Central Asia, ticked off a list of countries bordering or near China – including India, Bangladesh, Nepal and Bhutan – with which the US is strengthening ties economically and militarily.
"The US is willing to accept more risk in the [US-China] relationship, and I think each side will have to get used to these new guidelines that will be directing US policy in the region as we move forward," Curtis said.
"My time is focused on South Central Asia, and I think what that means there is a deepening of the US-India partnership, a recognition of commitment that both countries have to a free, open, transparent region in the Indo-Pacific, and you will see more of a focus on building up that relationship and also ensuring that the other nations of South and Central Asia can maintain their own sovereignty," she said.
Curtis touted this year's US$3 billion US-Indian
arms deal
involving the sale of 24 MH-60 Romeo Seahawk helicopters and six AH-64E Apache attack helicopters, and an agreement to strengthen quadrilateral consultations with Australia and Japan, as a cornerstone of Trump's regional strategy.
The Trump administration's "Indo-Pacific strategy", a cornerstone of Washington's Asia policy, extends the Asia-Pacific region from South Asia to the Pacific coast of the US and is seen by Beijing as an effort to rally regional powers like India and Japan against China's rise in the region.
India's recent border clash with China recently underscores the degree to which these countries, and others in the region, have become disillusioned with Beijing's strategy of closer integration, Curtis said.
At least 20 Indian soldiers
died
when Chinese and Indian troops clashed in the Galwan valley last month. It was the deadliest clash between the two militaries over their high-altitude border in decades and set off a flurry of diplomatic activity to try to defuse the tensions.
Many of Curtis's comments echoed those of David Helvey, acting assistant secretary of defence for Indo-Pacific security affairs, who said in an
opinion article
for the
South China Morning Post
this month that the Chinese Communist Party's challenge to the international rules-based order would be a "marathon".
"Together, we must be resilient as we face this long-term challenge by continuing to uphold and represent core principles such as respect of sovereignty, transparency, peaceful resolution of disputes, and freedom of navigation and overflight," he wrote.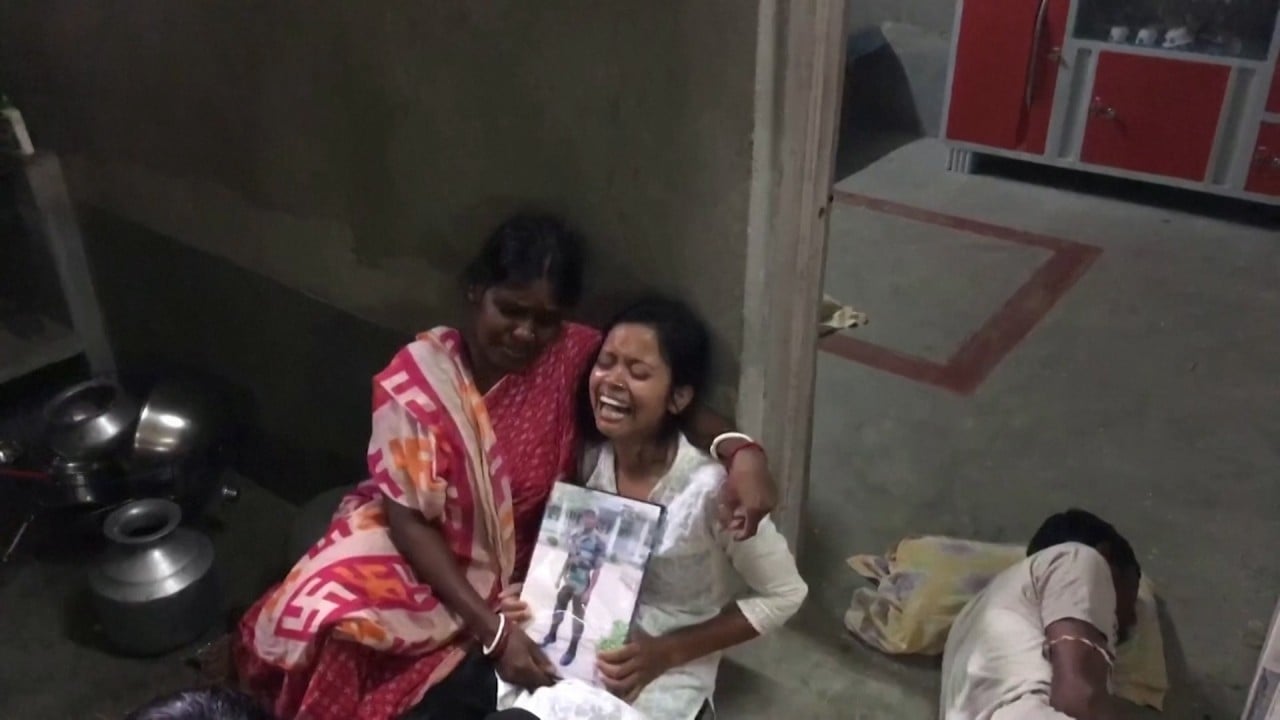 02:22
Public mourning begins for Indian soldiers killed in border clash with China
Public mourning begins for Indian soldiers killed in border clash with China
Curtis also stuck close to the main theme of US Secretary of State Mike Pompeo's high-profile
China policy speech
last week by arguing that the India border clash and sovereign debt financing used for
Belt and Road Initiative
projects "fits with a larger pattern of PRC aggression in other parts of the world". Pompeo called for "a new grouping of like-minded nations" to counter China.
Accusing Beijing of "selling cheap armaments and building a base for the 1970s-era submarines that it sold to the Bangladesh Navy in 2016", Curtis also committed to stronger relations with Dhaka.
"We're committed to Bangladesh's long-term success because US interests in the Indo-Pacific depends on a Bangladesh that is peaceful, secure, prosperous healthy and democratic," Curtis said. "We continue to encourage the Bangladeshi government to renew its commitment to democratic values as it prepares to celebrate its 50th anniversary of independence, next year."
While the India-China border clash, pressing of maritime claims in the South China Sea, and increasing military and economic pressure on Taiwan may have helped to push countries in the region to cooperate more, Washington will not necessarily benefit, said Ali Wyne, a non-resident senior fellow at the Atlantic Council and a non-resident fellow at the Modern War Institute.
"China's actions in recent months have compelled many of its neighbours to try and bolster their military capabilities on an accelerated timeline and to intensify their security cooperation with one another," Wyne said.
"For at least two reasons, though, it is unclear that those neighbours would be full participants in a US-led effort to counterbalance China.
"First, geographical proximity and economic dependence constrain the extent to which they can push back against Beijing's assertiveness without undercutting their own national interests," he said. "Second, many of them are reluctant to make common cause with the United States in view of the transactional diplomacy that it has pursued in recent years."
China's embassy in Washington did not respond to a request for comment.
However, Chinese Foreign Minister Wang Yi on Tuesday called Washington's increasingly hard line against the Chinese government "naked power politics".
In a phone
call
with his French counterpart Jean-Yves Le Drian on Tuesday, Wang said the Trump administration's strategy was to "constantly provoke China's core interests, attack the social system chosen by the Chinese people and slander the ruling party that is closely connected with the Chinese people," according to state news agency Xinhua.
"These actions have lost the most basic etiquette for state-to-state exchanges and have broken through the most basic bottom line of international norms," he said, warning that "the world will fall into a crisis of division, and the future and destiny of mankind will also be in danger".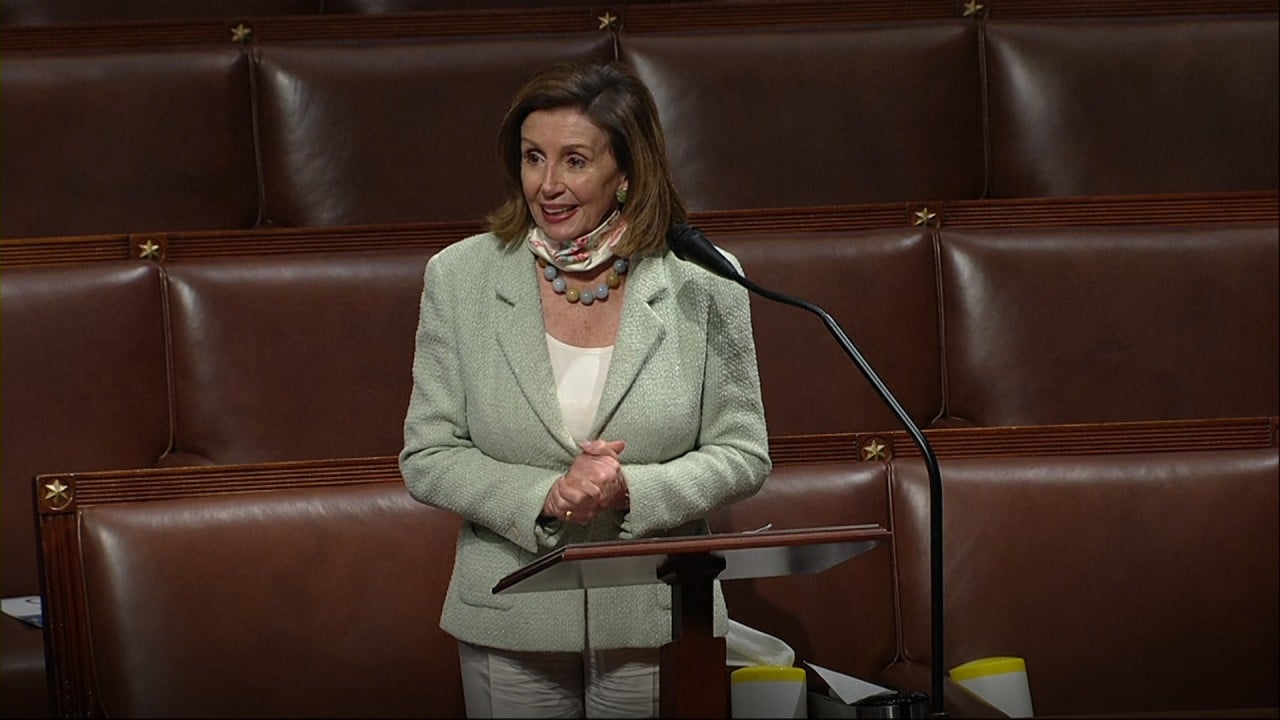 03:21
US House of Representatives sends Uygur Human Rights Policy Act to Trump's desk for approval
US House of Representatives sends Uygur Human Rights Policy Act to Trump's desk for approval
Curtis was less sanguine about how much Kazakhstan, Kyrgyzstan and other Central Asian republics were resisting China's influence, citing an emphasis by governments in the region on the economic consequences of strained ties with Beijing by protesting the treatment of Muslim minorities in China's far northwest.
China's internment of Muslim Uygurs in the Xinjiang region has drawn international condemnation. The UN has estimated that more than a million Muslims have been detained in camps there for political re-education, but Beijing claims they are vocational training centres aimed at countering religious extremism.
"With regard to the Central Asian countries, I think they're concerned about China's economic influence in their countries, and therefore they very much hedge their comments about the repression of Muslims in Xinjiang province," Curtis said, but added that she expected public condemnation of China in Pakistan and Bangladesh to mount over the issue.
"There has been reticence, which has been disheartening, but I think as these countries see China trying to trying to increase disinformation campaigns … you'll start to see pushback from the South Central Asian countries and more speaking out about the treatment of Muslims in Xinjiang," she said.