Taiwan
Get more with myNEWS
A personalised news feed of stories that matter to you
Learn more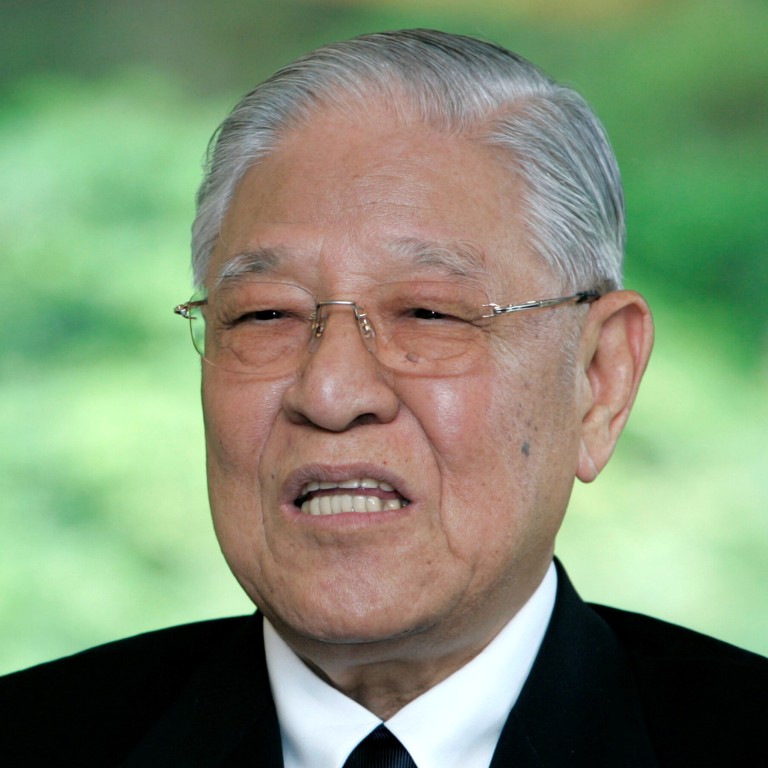 Taiwan's former leader Lee Teng-hui dies in hospital at 97
Lee was the first president of Taiwan to have been born on the island
He had been in hospital since February and 'in and out of a coma for the past few months', doctor says
Taiwan's former president Lee Teng-hui died on Thursday after spending the past five months in hospital in Taipei. He was 97.
Lee was admitted to the Taipei Veterans General Hospital in February after choking while drinking milk too quickly and had been intubated to help him breathe.
The former leader was diabetic and had a history of high blood pressure and heart problems. The hospital gave the cause of death as septic shock and multiple organ failure.
His doctor said the former leader's condition had been "unstable since February" and that he had been "in and out of a coma for the past few months".
Lee is survived by his 94-year-old wife, Tseng Wen-hui, two daughters, Anna and Annie Lee, and four grandchildren, all of whom were at his bedside when he died, the doctor said.
Lee also had a son, Lee Hsien-wen, who died of cancer in 1982 at the age of 32.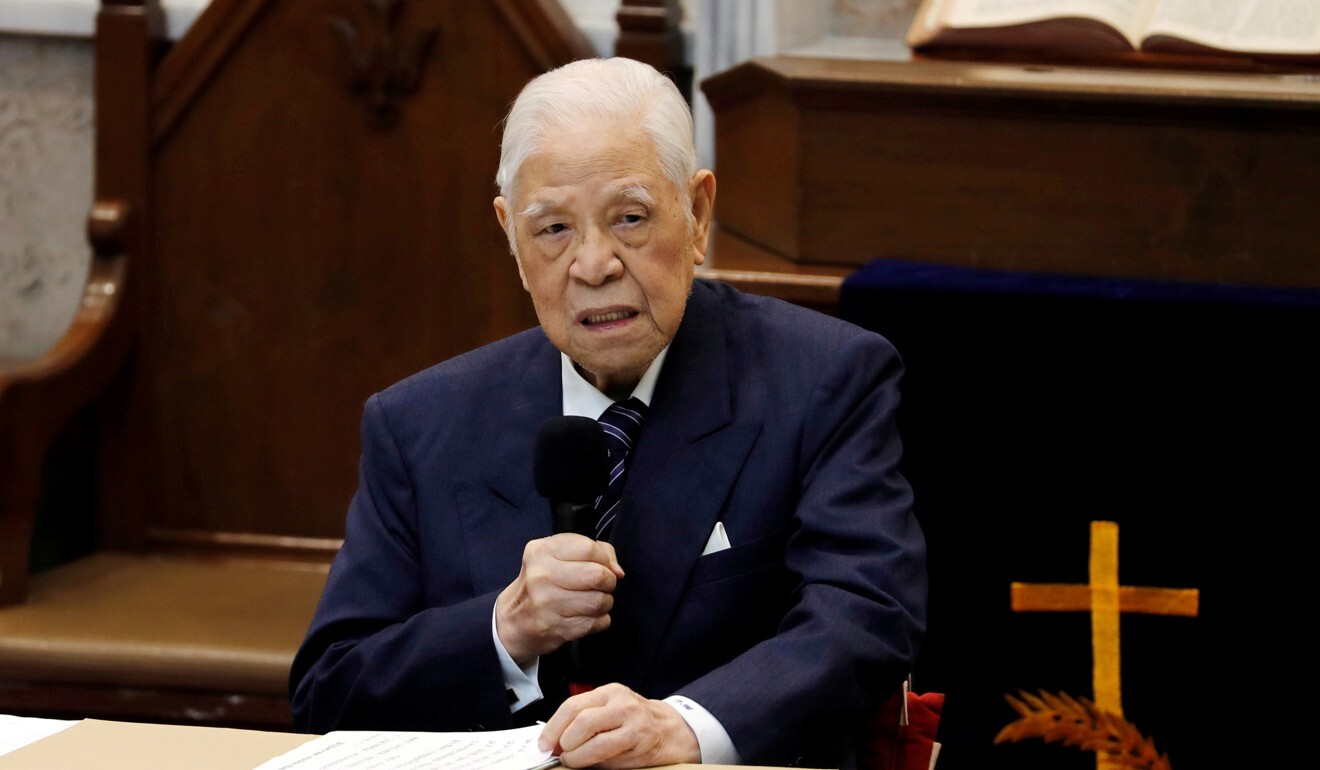 Lee's health had been deteriorating for several days, and on Wednesday, he was visited by Taiwan's current president,
Tsai Ing-wen
, her deputy William Lai and Premier Su Cheng-chang.
In a statement issued by the Presidential Office on Thursday, Tsai expressed her sorrow at Lee's death and offered her condolences to his family.
"The contribution of late president Lee to Taiwan's democracy is indisputable and irreplaceable. His death is a great loss to the country," she was quoted as saying by presidential secretary general Su Jia-chyuan.
"The president has instructed that relevant departments assist Lee's family in organising a solemn and dignified funeral," he said.
Lee would be remembered by the people of Taiwan as "Mr Democracy" and for his devotion to upholding the island's sovereignty, he said.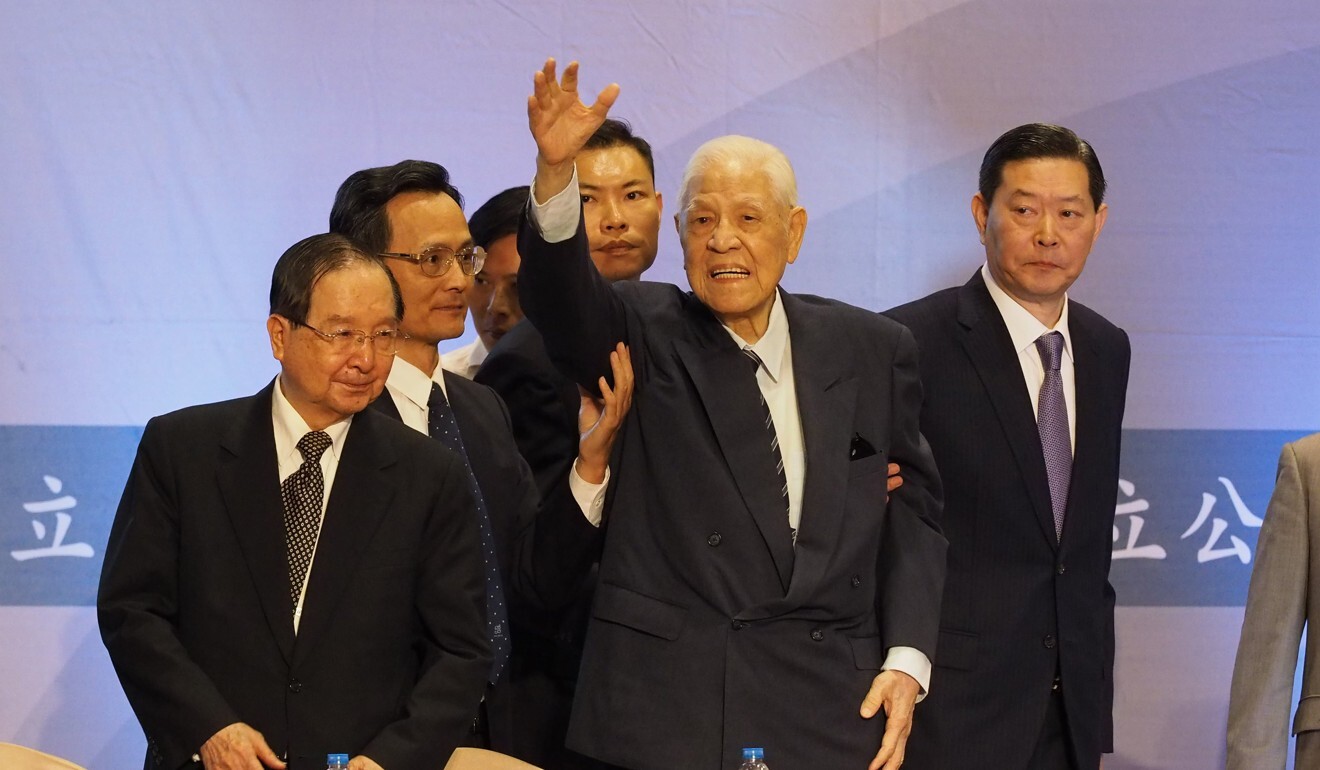 Former Taiwanese president Ma Ying-jeou also offered his condolences to the family. He described Lee as a respected leader who extended the work of his predecessor Chiang Ching-kuo in bringing to an end martial law, lifting the ban on the establishment of new political parties, and establishing formal processes for the election of lawmakers and the president.
"Though he had a drastic change in his political ideology after he retired as president, I believe history will give him a fair and objective judgement," he said.
Lee was the first president of the Republic of China – Taiwan's official name – to be born on the island.
During his time as leader, between 1988 and 2000, he oversaw the end of martial law and the "white terror" period, and the island's democratisation. He also led an ambitious foreign policy to increase Taiwan's presence on the world stage.
Soon after stepping down as president in 2000, he was expelled from the Kuomintang (KMT) – of which he had been chairman – for his role in founding the pro-independence Taiwan Solidarity Union and his support for the pro-independence
Democratic Progressive Party
, which is now the island's ruling party.
The KMT issued its condolences to Lee's family on Thursday, and said that over the course of Lee's life, Taiwan had "turned a new page" in its history.
"He ended martial law, pushed for general elections … led Taiwan towards democratisation … and the KMT to a new stage," it said in a statement.
This article appeared in the South China Morning Post print edition as: Taiwan's first native-born president dies