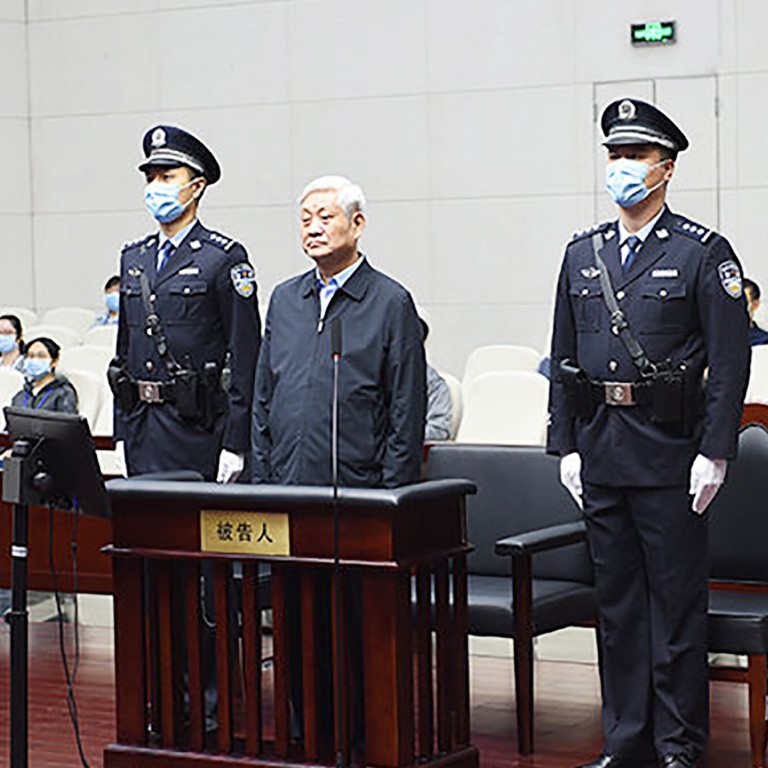 Chinese provincial chief given suspended death sentence for role in major corruption scandal
Former Shaanxi party boss Zhao Zhengyong was found guilty of accepting more than US$100m in bribes
Officials in province ignored orders from President Xi Jinping to tear down illegal villas in Qinling Mountains
The former party chief of Shaanxi province has been given a suspended death sentence for his part in a major corruption scandal.
Zhao Zhengyong, 69, was found guilty of receiving bribes of 717 million yuan (US$102 million) for approving construction projects, business operations and appointments to government jobs, according to the official website of the Tianjin No 1 Intermediate People's Court, where his case was heard.
The court said the scale of his corruption merited a death sentence but it would be suspended for two years because Zhao had confessed to his crimes.
After that it will be commuted to life in prison, but he will not be entitled to any further sentence reduction.
Zhao's case attracted national attention after officials ignored instructions from President Xi Jinping to tear down illegally constructed villas in the Qinling Mountains, a national reserve.
Local officials have since convened meetings to denounce Zhao for disloyalty as they sought to distance themselves from him.
On Thursday a prosecutor with the Supreme People's Procuratorate said cases like Zhao's had "severely tarnished the image of the party and government".
Zhao's is one of the heaviest sentences for corruption in recent years.
Zhou Yongkang, the party's former security tsar and a former member of the seven strong Politburo Standing Committee, was sentenced to life imprisonment for taking 130 million yuan in bribes and leaking state secrets.
Zhao was placed under investigation in 2019, more than two years after he stepped down as the province's party chief.
"From now on, any officials who come to serve in Shaanxi must learn from this lesson and not make the same mistakes again. Instead, they should be at the forefront of protecting this environment," Xi said.
This article appeared in the South China Morning Post print edition as: Former top official gets suspended death term