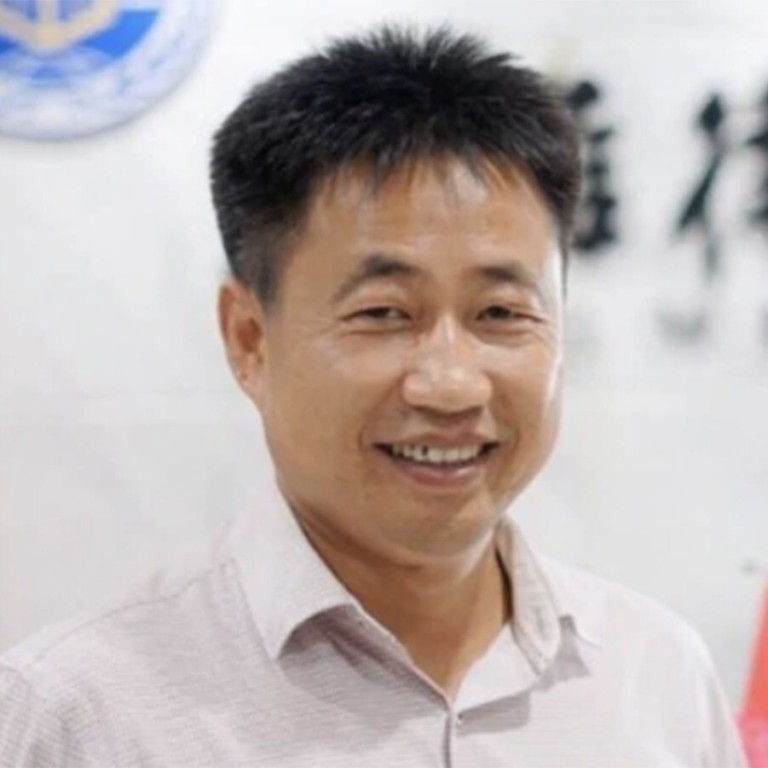 Chinese 709 rights lawyer Xie Yang loses professional licence
Xie says he will seek to overturn the decision even though there is little chance of success
He pleaded guilty to subversion in 2017 on understanding that he would not face further punishment, he says
Xie Yang, one of the more than 200 human rights lawyers and activists rounded up by the authorities five years ago in
the "709 crackdown"
, was stripped of his licence to practise law by the Justice Department of the central province of Hunan.
In a notice last week, the department said Xie lost his licence because he had tried on multiple occasions to "disrupt court order" – references to his attempts to defend his clients – and posted comments on social media that were defamatory or endangered national security.
Xie said on Thursday that he would seek to overturn the decision, even though he knew he had little chance of success.
He said that under Chinese law, administrative penalties could not be applied if the alleged offences took place more than two years ago.
"The reasons [the department] cited happened in 2015, and this was already beyond the legal period," he said. "They could not punish me with these charges."
"There is no chance of success but I have to exercise my right of defence," Xie said.
Xie said he had no idea why the authorities were punishing him again now or whether it was related to his visit in April to
Wang Quanzhang, another 709 lawyer
who was released from prison this year.
According to the department's notice, Xie could lodge an appeal or suit against the department within 60 days to try to overturn the ruling.
Xie gained national attention for defending a number of politically sensitive cases.
His clients included people involved in the New Citizens' Movement – a civil rights movement that started a decade ago to encourage China's transition to a civil society.
Xie was detained in the 709 crackdown in July, 2015, when more than 200 rights defenders and lawyers were rounded up and charged with offences ranging from inciting subversion to disrupting public order.
After he stood trial in 2017, it was revealed that he was forced to retract statements that he had been tortured in detention in exchange for his early release.
He is one of a group of human rights lawyers who have lost their licences in recent years as the authorities have stepped up control over dissent. In 2019, Li Jinxing, a prominent rights lawyer in the eastern province of Shandong, received similar punishment for allegedly making "improper comments" on social media.