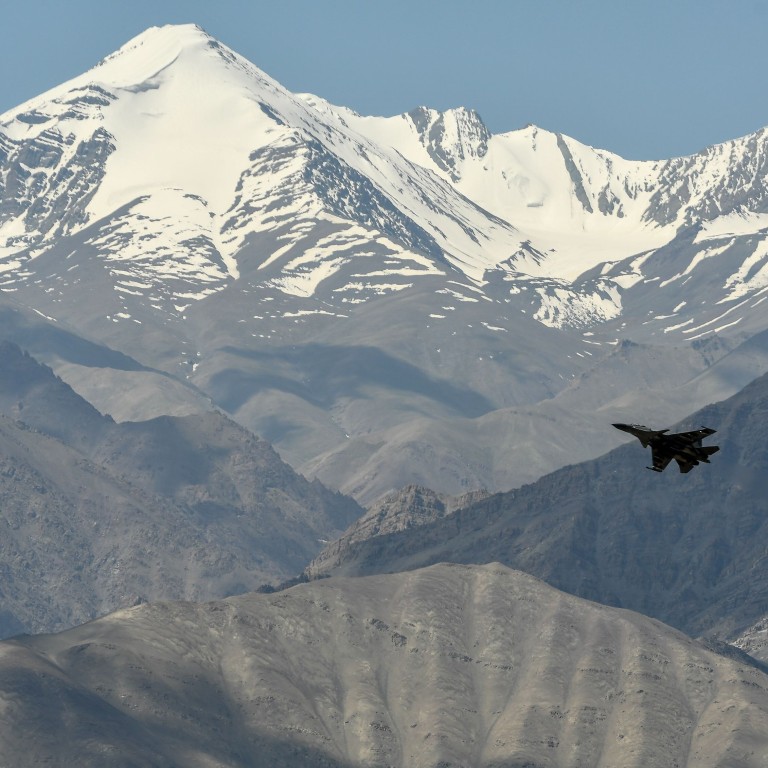 Chinese President Xi Jinping turns focus onto Tibet border security
High-level policy meeting follows deadly clash between Chinese and Indian soldiers along disputed frontier
Xi told senior officials to work to ensure national security in first meeting of top Tibet policy body for five years
Chinese President Xi Jinping has told the country's highest-level meeting on Tibet that safeguarding border security should be a priority.
State news agency Xinhua reported that Xi had ordered party, government and military leaders to "solidify border defences and ensure frontier security" as well as ensuring "national security and enduring peace and stability" in the region, which shares a long border with India.
Xi was speaking at the seventh Central Symposium on Tibet Work, which finished in Beijing on Saturday. It is the country's most important forum for Tibet policies, and the two-day event was the first such gathering since 2015.
A later report by Xinhua did not mention Xi's comments on border security, instead focusing on a call to educate the public to fight against separatism to "form an impregnable fortress in maintaining stability" and strengthen the unity of all ethnic groups in Tibet.
China's long, unmarked border with India, mostly lies in Tibet and the meeting follows a deadly clash in the Galwan Valley in June that ended with 20 Indian dead and an undisclosed number of Chinese casualties.
Military and diplomatic negotiators have continued to meet since the skirmish, but have yet to resolve the deadlock.
The meeting comes at a time when China has been focusing on its multiple disputes with the United States and is keen to ensure stability on its borders to avoid distractions.
Xi also told the meeting to strengthen the role of the Communist Party, saying absolute loyalty was necessary to "counter major [ideological and disciplinary] battles and prevent major risks".
China has spent years trying to remove the influence of Tibet's exiled spiritual leader the Dalai Lama in recent years.
Xi said Tibetan Buddhism had to "adapt to socialism and Chinese conditions" and said political and ideological education should be stepped up to strengthen unity.
Xi also said that major infrastructure projects would be launched to boost economic growth and jobs in Tibet, while the neighbouring provinces of Sichuan, Yunnan, Gansu and Qinghai would be told to improve support for Tibetan residents.
The gathering also heard him call for more research into the environment and climate change on the Qinghai-Tibet plateau and for the development of plans to protect and restore the environment.
The meeting follows a rare visit to the region by Foreign Minister Wang Yi earlier this month which included a trip to the disputed border.
Wang said during the trip that the security and stability of Tibet was of pivotal importance to China's overall development.
The US State Department said in July that the US would restrict visas for Chinese officials engaging in "human rights abuses" and blocking diplomatic access to Tibet.
Saturday's meeting was attended by the Politburo, leading members of the military, law enforcement agencies and judiciary, as well as leading officials from Tibet and neighbouring provinces.