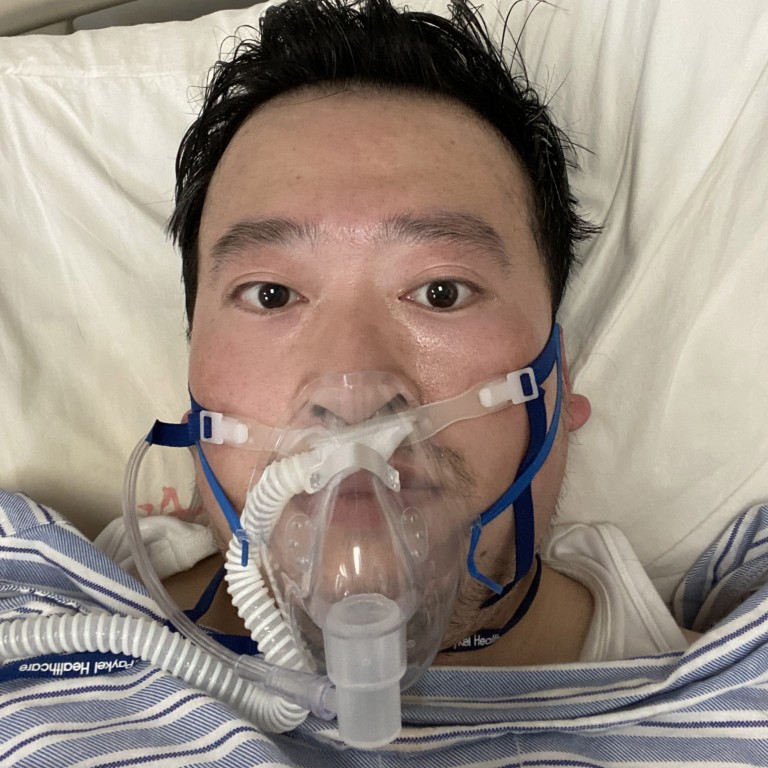 Health workers must have permission to speak freely if China is to learn and move forward after the pandemic
The death of coronavirus whistle-blower Li Wenliang sparked social media anger and spread of the 'I want freedom of speech' hashtag
Chinese public glad to see the removal of Li's boss at last but the page is not yet turned
Last Thursday,
Cai Li
, the unpopular boss of whistle-blower doctor
Li Wenliang
, was removed from her post as party secretary of the Central Hospital of Wuhan, where over 200 health care workers were reportedly infected with the
novel coronavirus
. Among them at least six doctors have died, including Li.
Whether the shake-up was punishment for Cai was unclear. But many online users said they had waited months to see Cai's removal. Posts with the hashtag about her exit were read at least 130 million times on Weibo by Monday.
Li, an ophthalmologist reprimanded by police for warning his friends via WeChat about a Sars-like virus, became a national hero amid widespread anger about the initial cover-up. For several hours on February 7,
two hashtags about Li's death
had a total of 900 million views, and the "I want freedom of speech" tag had 2.86 million views on Weibo before it was censored.
Cai has been a target of nationwide anger aimed at bureaucrats who executed the initial cover-up and there have been consistent calls for her removal. The anger was fuelled by media reports in March, including a censored interview with the hospital's emergency unit head
Ai Fen
, that the hospital management had muzzled health care workers and forbidden them to wear protective gear to avoid causing public panic.
The authorities enshrined Li as a martyr and allowed a small window for the public to vent their frustrations by leaving less radical notes on Li's Weibo account, as well as in some online posts against Cai.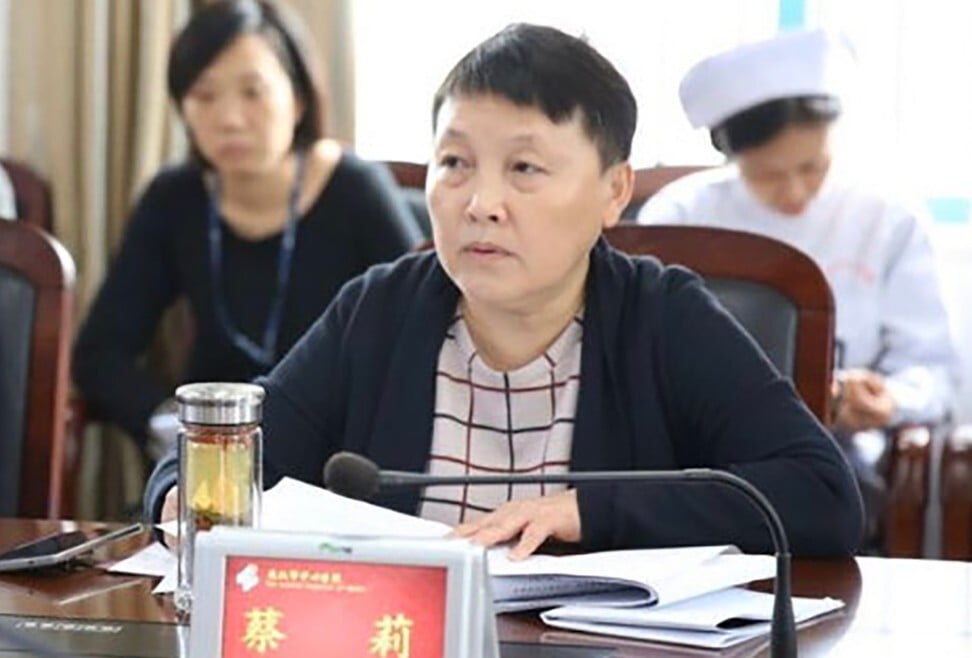 On the other hand, Beijing heavy-handedly
silenced calls for freedom of speech
, detained citizen journalists and purged opinion leaders who criticised the government's handling of the epidemic. But it has also punished local officials for mishandling the outbreaks.
Following Li's death, there was a brief period when Wuhan doctors appeared emboldened to speak to the domestic press. But that window was closed weeks later and they were quiet except for some reports praising the government's efforts. Wuhan doctors contacted by South China Morning Post reporters previously said they could not speak to the media without government approval.
Ai wrote a Weibo post on Monday saying morale at the hospital was low and that she hoped the new leader could bring changes.
The authorities may want the hospital to turn the page, but unless China's health care workers can speak freely, the country has yet to learn from the painful lesson of Li's tragedy.