Taiwan
Get more with myNEWS
A personalised news feed of stories that matter to you
Learn more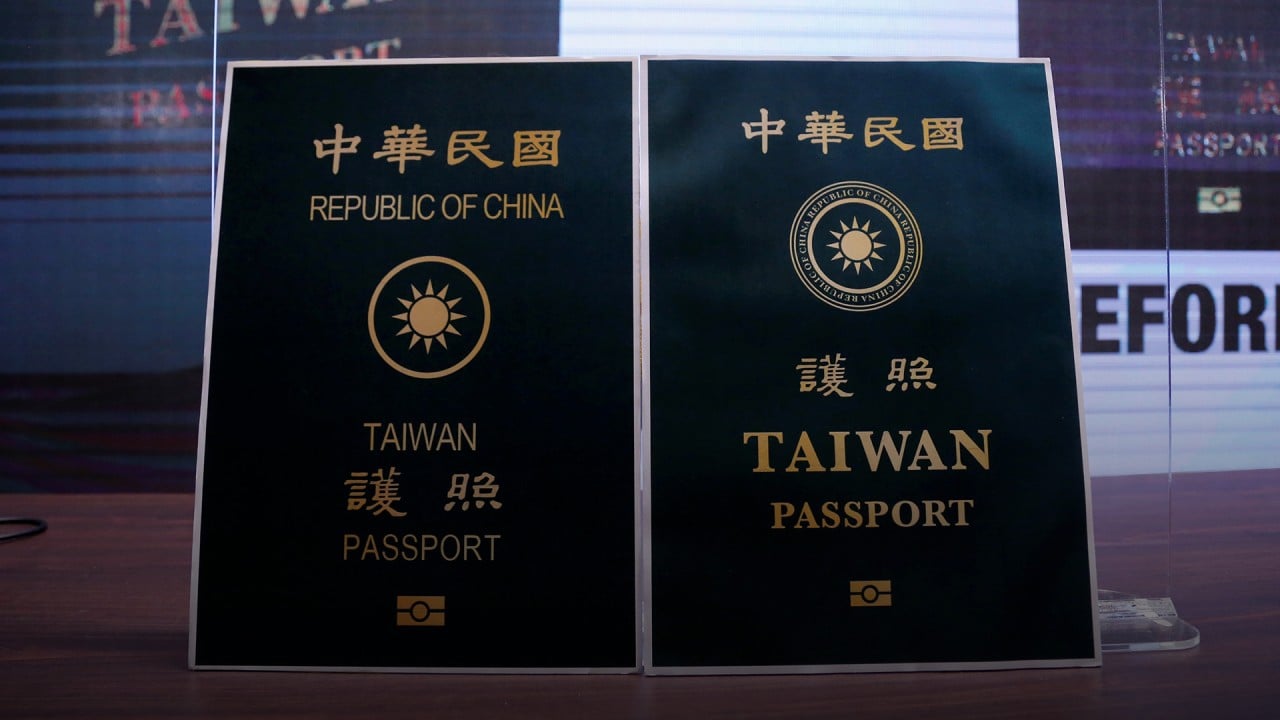 01:55
Taiwan unveils new passport design to avoid confusion with mainland China's
Taiwan unveils new passport design to avoid confusion with mainland China's
Taiwan unveils new-look passports to avoid 'China confusion'
Island changes name in English on documents to be introduced next year
Foreign minister says changes in response to discrimination encountered by Taiwanese abroad
Taiwan
has unveiled a new passport design, enlarging the word "Taiwan" in English on the cover to highlight the island's sovereignty.
The formal "Republic of China" title is also in a smaller font in English and in a different position.
Taiwanese Foreign Minister Joseph Wu said Taiwanese nationals needed to be able to travel abroad without being mistaken for nationals from mainland China, and the changes could help avoid such confusion.
"This is to enhance the identification of Taiwan and to ensure the convenience for our nationals in travelling abroad," Wu said in Taipei on Wednesday.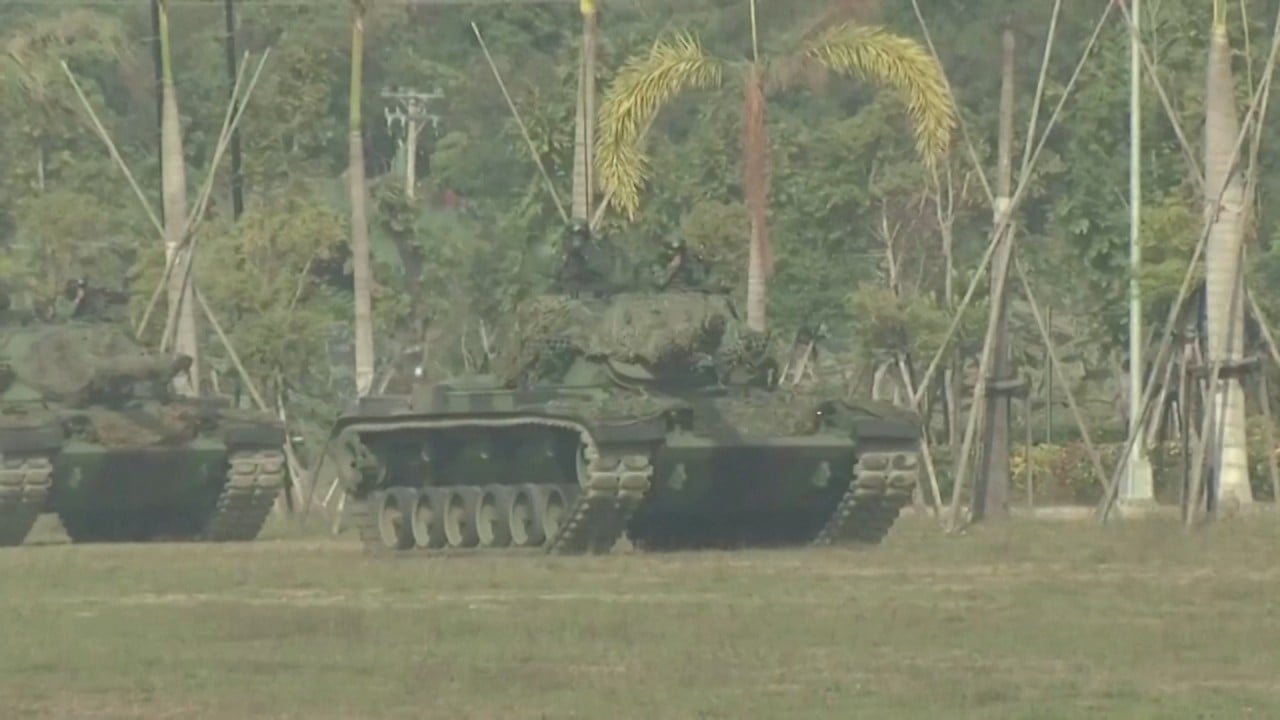 02:12
Taiwan unveils record defence budget as China stands firm on claim to island
Taiwan unveils record defence budget as China stands firm on claim to island
Taiwan has been known officially as the "Republic of China" since the Kuomintang government forces fled the mainland for the island after losing a civil war.
Wu said the new cover design had been approved by the legislature and would be introduced from the start of next year.
Taiwan would also notify the International Air Transport Association and other international authorities of the changes to help them with authentication of the island's new passports, he said.
He said the changes were not related to Chinese President Xi Jinping's proposal last year for the two sides to
hold talks on cross-strait unification
under the "one country, two systems" model applied in Hong Kong.
"Rather, it is all because of the confusion and discrimination created when our people travel abroad only to be identified as nationals of China," he said.
Wu said that since
the coronavirus pandemic
began in January, many Taiwanese people had faced discrimination at immigration checkpoints because they had been mistaken for mainland Chinese nationals.
US health chief offers 'strong support' to Taiwan in landmark visit
Taipei travel agent Royce Yang said some of his clients had faced such problems, including extensive searches and hours-long delays at customs because of the misunderstanding.
"One of my clients was strip searched and held at the immigration in Rome last year because the immigration officer thought he was from China," Yang said.
He said immigration inspections around the world had become much tighter since the pandemic and two of his clients were almost denied entry overseas after they were misidentified as from the mainland.
The passports will stay the same size and the ROC title in Chinese will remain as is.
The redesign is certain to irk Beijing, which will see the new design as another move by Taipei towards independence.
Beijing has suspended official exchanges with Taipei, staged a host of war games near the island and poached seven of Taiwan's allies since Tsai Ing-wen, of the independence-leaning Democratic Progressive Party was elected president in 2016 and refused to accept the one-China principle.
This article appeared in the South China Morning Post print edition as: New-look Taiwan passport