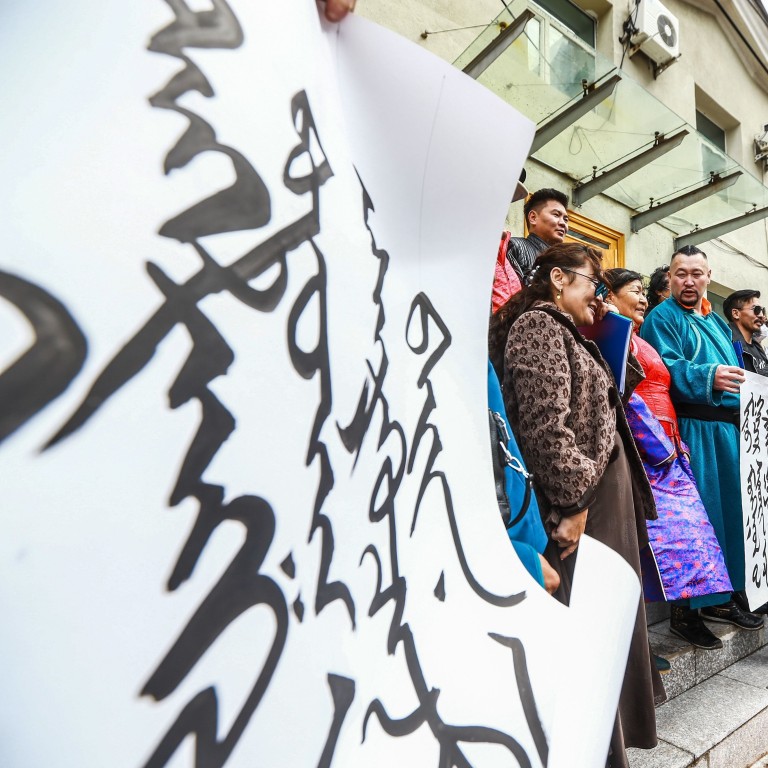 Language rules for Inner Mongolia another step to erode ethnic groups in China
Mandarin Chinese requirement part of an assimilation policy to achieve national unity through cultural identity
Despite a fall in the number of Mongols being taught in their own language, the move has led to protests
China's latest efforts to speed up the assimilation of its ethnic minorities into the majority Han culture have reached Inner Mongolia, where recent education reforms have
sparked protests
over fears they will erode the Mongolian language.
Students staged walkouts, parents pulled their children out of school and petitions have been circulating online opposing the introduction of textbooks in key subjects, to be taught in Mandarin Chinese rather than the local language.
The reforms were announced just days before the start of the school term, with new textbooks for language and literature, morality and law, and history classes which will be compulsory across all grades in Mongolian schools by 2022.
China officially recognises 56 ethnic groups and grants a level of autonomy to some, but Beijing made clear late last year that the so-called affirmative action policies for these groups
were being scaled back
to promote integration into the majority Han Chinese group.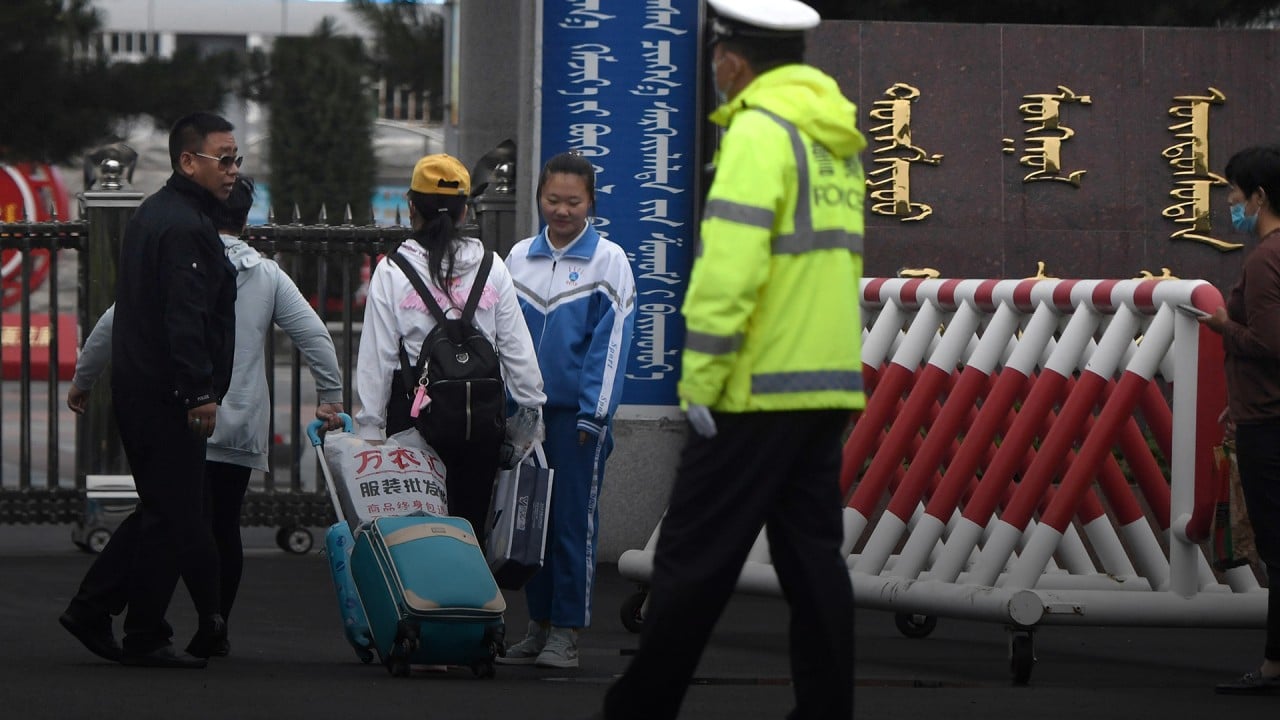 03:11
Mongolians fear loss of languages as China pushes Mandarin at school
Mongolians fear loss of languages as China pushes Mandarin at school
Tibetan and Uygur minority language schools have mostly been eliminated since 2017 and replaced by Mandarin Chinese instruction, in tandem with a Beijing crackdown on dissent and mass detention of protesters and opponents.
Beijing is implementing policies that could result in the "total destruction of language, culture and identity of all ethnic minorities" within China, said Enghebatu Togochog, director of the New York-based Southern Mongolian Human Rights Information Centre, citing what is happening in
Xinjiang
and
Tibet
.
"All Mongolians feel that losing your language means losing your children and our future," he said.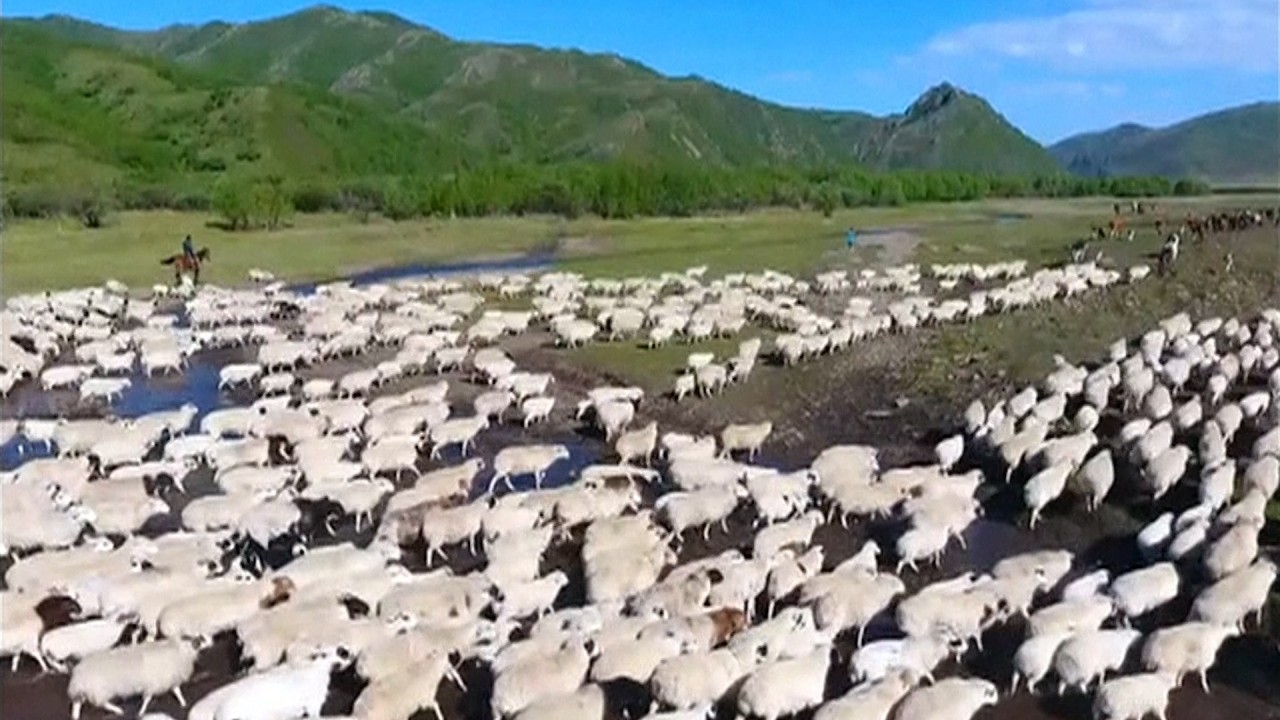 00:59
How China's nomadic herdsmen move their livestock in summer
How China's nomadic herdsmen move their livestock in summer
June Teufel Dreyer, a political-science professor at the University of Miami who has studied ethnic minorities in China for more than 50 years, said she was surprised by the size of the latest protests in Inner Mongolia. Ethnic Mongols make up about 17 per cent of Inner Mongolia's population, according to official statistics, although she believes the actual number could be lower.
"There have been protests going on in Inner Mongolia for a long time, but not specifically about language. They involved Mongol land being appropriated for developmental purposes by Han Chinese," Teufel Dreyer said in an interview.
"A mistake the Communist Party continues to make is that if they just leave well enough alone, Mongols would see that their job opportunities were enormously enhanced if their Mandarin Chinese was good. And if they were allowed to change their own culture, they might even do it," she said.
"But when somebody from the outside comes in and says, 'this is what's good for you, do it', it gets people's backs up. And they say, 'no, you can't make me do that'."
Mongolian language study has been in decline, with the number of Mongols choosing schools using the language falling to 30 per cent of the ethnic Mongol school age population, from almost 60 per cent in 1990, according to a blog post for the journal Made in China by Christopher Atwood, professor of Mongolian and Chinese history at the University of Pennsylvania.
The Inner Mongolian authorities have vowed to continue the reforms and crack down on dissent. Bu Xiaolin, chairwoman of the autonomous region, last week said the policy was an "important political mission". Local police said dozens have been detained for offences such as "picking quarrels".
This is in sharp contrast to the treatment of ethnic minorities by the Communist Party in the early days of the People's Republic of China.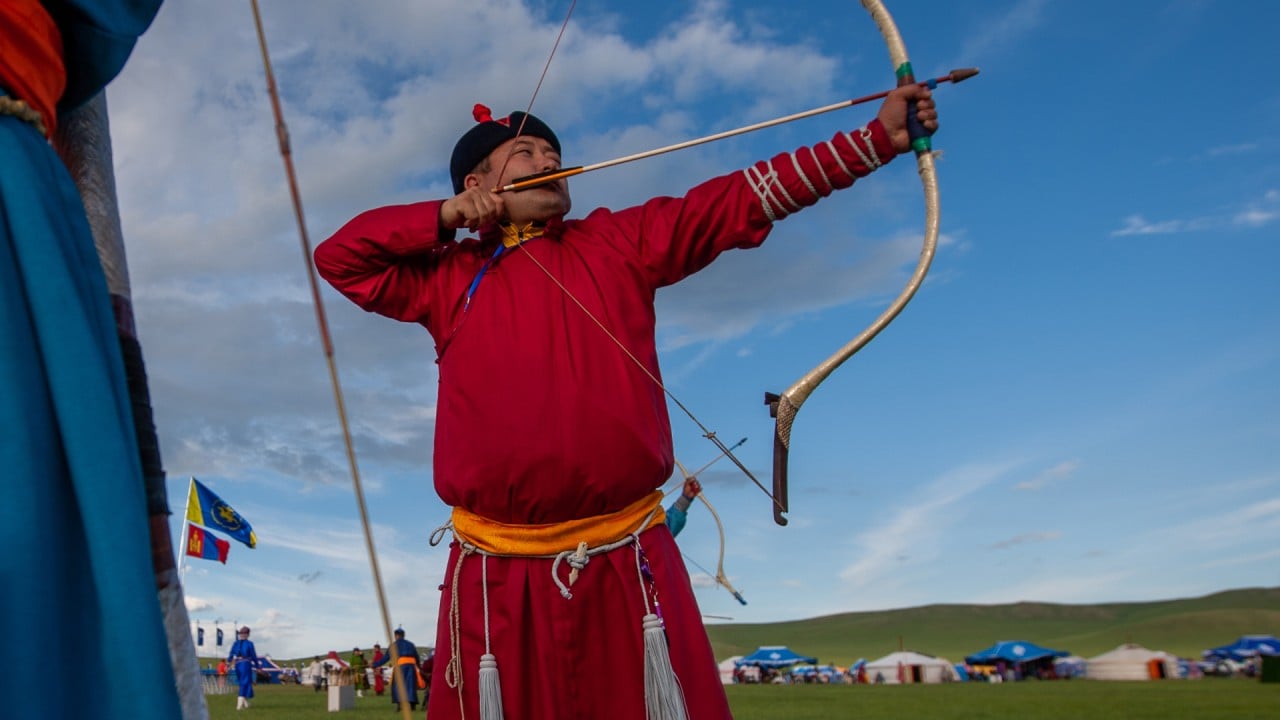 03:05
Mongolia's 800-year-old traditional Naadam sport festival goes ahead despite coronavirus pandemic
Mongolia's 800-year-old traditional Naadam sport festival goes ahead despite coronavirus pandemic
China followed the Soviet Union's nationalities policy, deriving the term "minzu" which can mean nationality, ethnicity or race. Offering autonomy was a way to win over people living in the frontier regions, such as the Uygurs, Tibetans and Mongols, to the new People's Republic of China.
Led by the Mongol Communist commander Ulanhu, Inner Mongolia was the first autonomous region to be established in 1947 – two years before the founding of the new communist China in 1949.
Ulanhu, which means the "red son of Communism" in Mongolian, was instrumental in drafting the Law on Regional Ethnic Autonomy in 1984, which guaranteed the rights of ethnic groups to manage their internal affairs and study in their own languages up until university.
According to Teufel Dreyer, Bu Xiaolin – Ulanhu's granddaughter – has a largely figurehead role as chairwoman of the region's government and lacks any real power.
Beijing's policy for minority minzu, or ethnic minorities, has long been assimilation but this has been misunderstood in the West, and even by some minorities in China, according to Uradyn Bulag, an ethnic Mongol anthropologist who grew up in Inner Mongolia and is now a fellow at Cambridge University in Britain.
"Gradual integration is only a matter of time," Bulag said in 2016 in an interview with the London School of Economics Student Union's China Development Society. Hong Kong exemplified the differing expectations of the West and China arising from their different understandings of "autonomy", he said.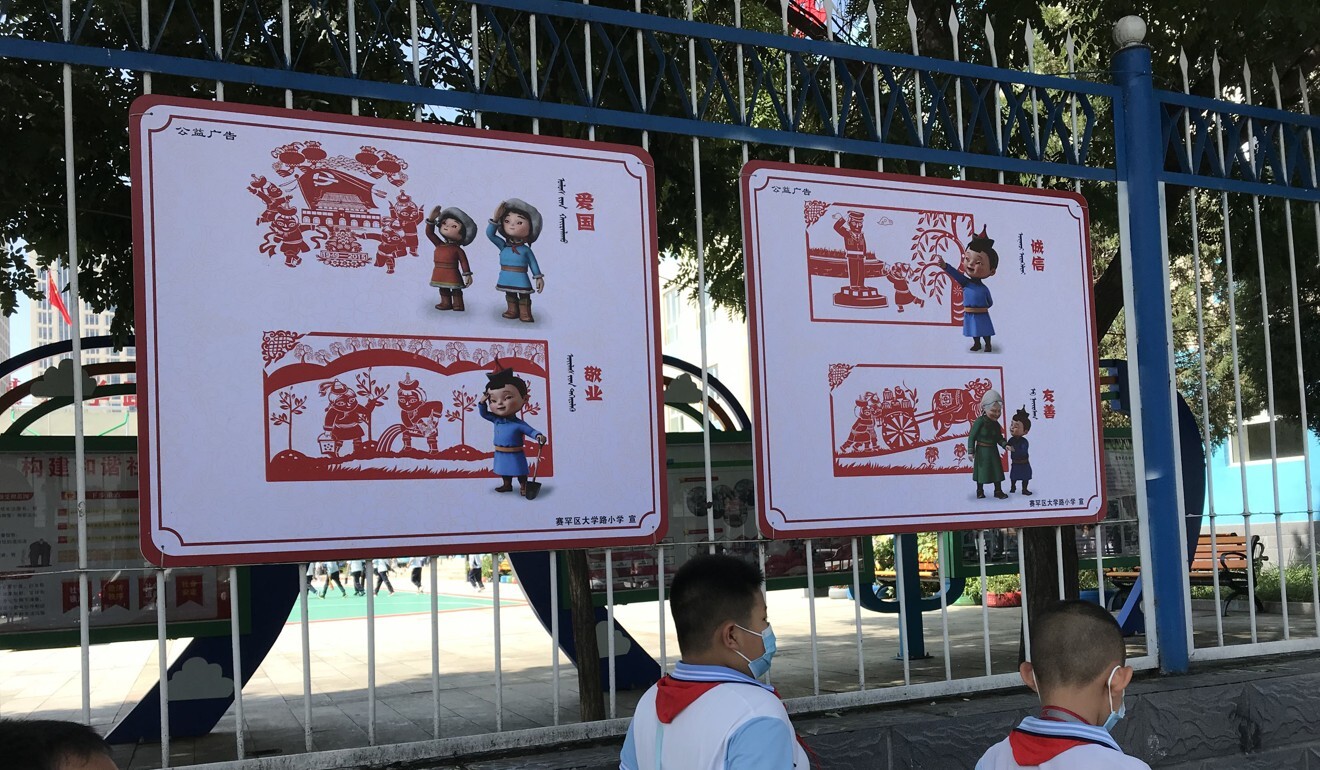 "The basis of autonomy in the West is a recognition of heterogeneity and to provide political and administrative protections. However, China's expectation for Hong Kong is the opposite.
"China gives Hong Kong autonomy for 50 years to allow its slow integration into the motherland … The difference in the definitions of autonomy by China and the West lies in its direction: the West wants you to turn into a country, be independent; China wants integration as a single entity."
Since President Xi Jinping came to power in 2012, Beijing has embraced the so-called Second Generation Ethnic Policy, which argues that ethnic minority autonomy leads to separatist movements which threaten national security, according to Professor James Leibold from La Trobe University in Australia.
The policy, proposed by Tsinghua University scholar Hu Angang and his student Hu Lianhe in 2011, calls for the integration of ethnic minorities through economic development, intermarrying, and the use of Mandarin Chinese. In tandem, it features the removal of affirmative action policies for minorities in highly-competitive areas such as education.
The stated goal of the policy is to achieve the "great rejuvenation" of the Chinese nation by eliminating the autonomous areas and building a singular Chinese identity in place of the previously recognised 56 ethnic minorities in China.
An article in Wednesday's People's Daily, the Communist Party's mouthpiece, quoted Xi as saying that cultural identity was the root to national unity. The national common language and writing were critical to building a common spiritual home for all minzu and strengthening the Chinese nation's common consciousness, he said.
Bulag, who has consistently rejected this view in his writings over the years, said in the 2016 interview: "Today, the concept of a great cultured nation has come to the fore, a concept which forces Han culture on to ethnic minorities … as a co-creator of the People's Republic of China, can I [Mongols] not have a space for survival?"
According to Teufel Dreyer, support for the phasing out of the ethnic regional autonomy model has not been universal within the Communist Party, because some Han Chinese officials profited from the old system.
"This actually has a term in Chinese. These people are 'eating ethnic rice'. In other words, they're Han Chinese but they would be disadvantaged if the autonomous region system was abolished," she said. "So they are some of the most vocal critics against abolishing the system."
This article appeared in the South China Morning Post print edition as: Fears for some as students in Inner Mongolia told to learn in Mandarin