LIVE
As it happened: Chinese President Xi Jinping marks 40 years of Shenzhen opening up with calls to deepen reform
Xi says city achieved in 40 years what other countries would have taken a century to attain
Shenzhen's new missions include enriching the new implementation of "one country, two systems", Xi says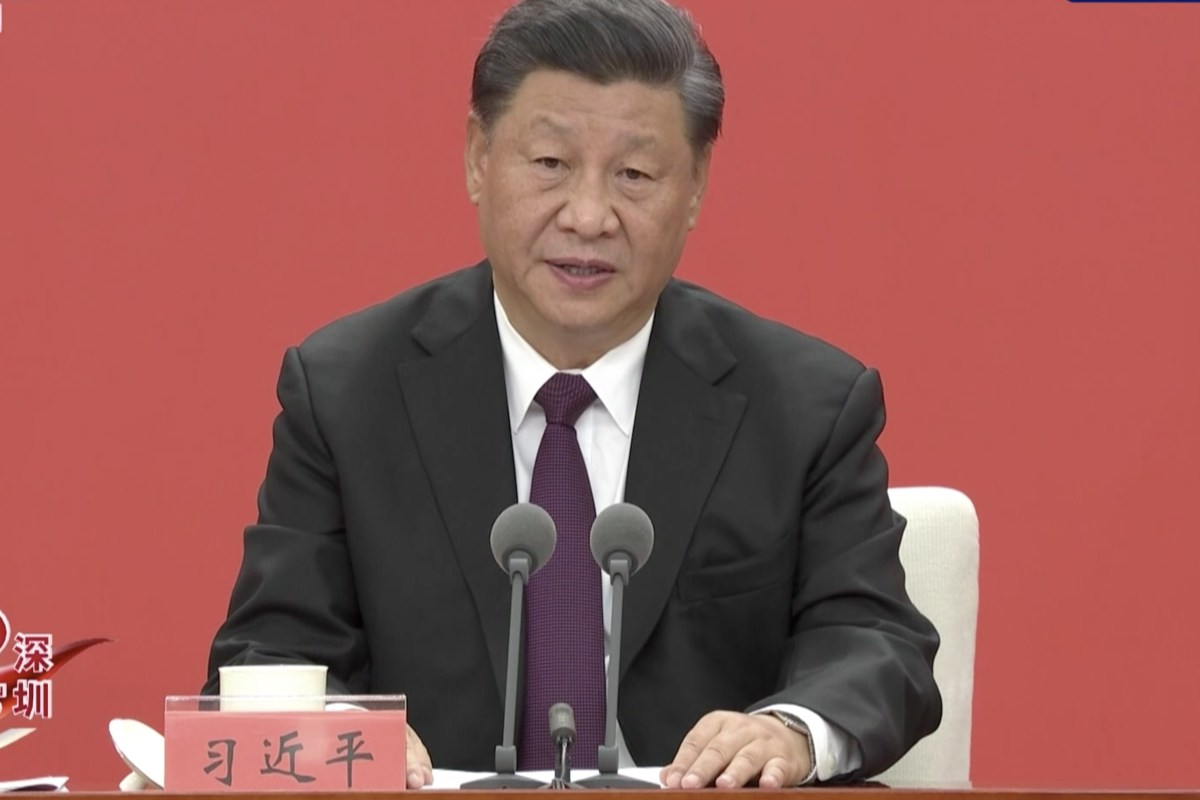 Chinese President Xi Jinping speaks at the Qianhai International Conference Centre in Shenzhen. Photo: CCTV
INTRODUCTION
He began his tour of the southern province of Guangdong on Monday in the coastal city of Chaozhou, flanked by his entourage and local officials, where he visited factories and urged staff to innovate and be more self-reliant.
Without referring to the trade war with the US, Xi said that China must develop more key technologies on its own to be better prepared to withstand challenges ahead.
"We are on the cusp of unprecedented changes in this century, and we must take a path towards self-reliance, and this means we must become independent in our innovation drive," Xi was quoted by state broadcaster CCTV as saying.
His tour continued to Shantou, a prefecture-level city of about 5 million people, where he was photographed speaking to a crowd on Tuesday. 
Reporting by Phoebe Zhang, Guo Rui, Kinling Lo, Linda Lew, Zhou Xin, Wendy Wu and Tony Cheung.