Shenzhen
Get more with myNEWS
A personalised news feed of stories that matter to you
Learn more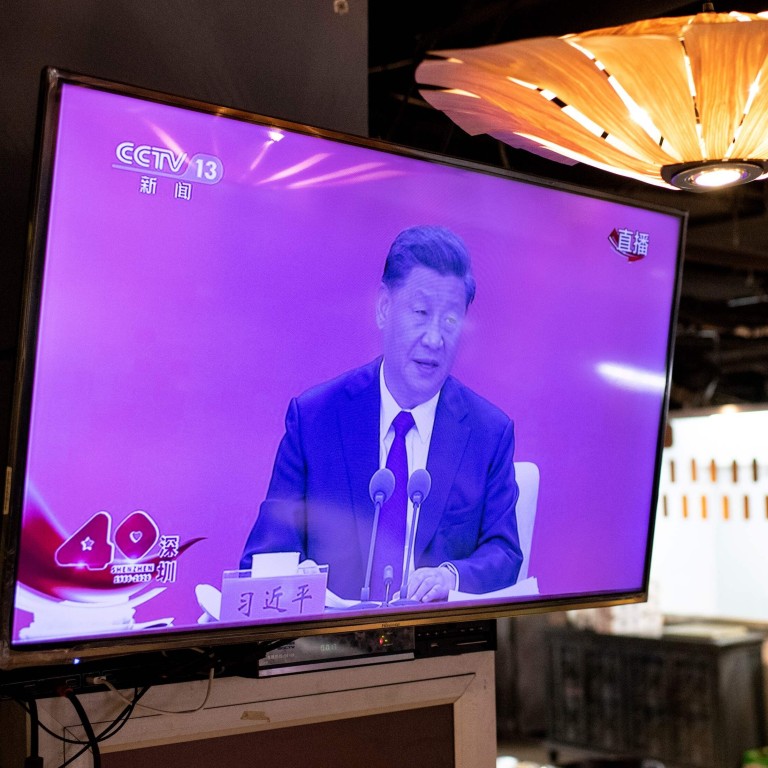 Xi Jinping calls on Shenzhen to create 'another miracle' in next stage of reform
Chinese president says the country will continue to integrate into the world economy in speech marking 40th anniversary of special economic zone
He tasks city with becoming world-class innovation powerhouse and says it will be given more autonomy to make reforms
President Xi Jinping sought to address some of the issues facing China at a time of "turmoil and change" at a ceremony in
Shenzhen
on Wednesday, and called on the southern metropolis to become a world-class innovation powerhouse and model for economic reform.
He said China would continue to integrate into the world economy instead of pivoting to an economy with an inward-looking focus – although his "dual-cycle model" emphasises domestic-led growth.
In a wide-ranging speech to mark the 40th anniversary of the Shenzhen special economic zone, Xi also tasked the city with seizing the "technological and industrial innovation high ground" and building a supply chain for hi-tech industries through innovation. He made no mention of
US sanctions and pressure on Chinese technology firms
in the 50-minute address.
"Shenzhen should build high grounds for technology and innovation with global influence. It should plan innovation chains around its industries and plan its industries around innovation chains," he told over 800 officials and entrepreneurs from the mainland, Hong Kong and Macau gathered at a convention centre in Qianhai. "It should plan and nourish new industries with foresight and to develop a digital economy."
He also urged the city to step up fundamental scientific research and integrate into the global innovation network.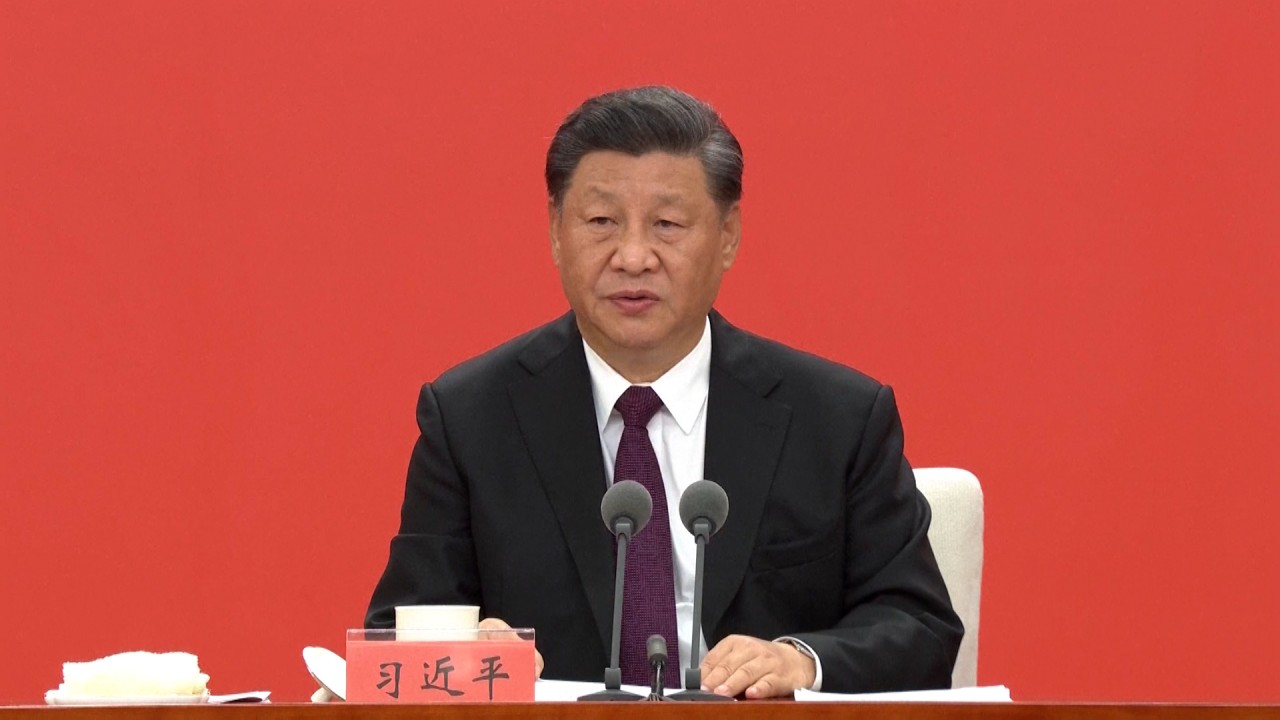 02:01
Xi Jinping vows to promote Shenzhen as global trade hub during 40th anniversary visit
Xi Jinping vows to promote Shenzhen as global trade hub during 40th anniversary visit
In addition, Xi laid down six critical tasks for Shenzhen – from delivering high-quality and sustainable growth to capital market reforms and attracting foreign talent – and exhorted the city to create "another miracle" in its next stage of reform. He said Shenzhen was an important engine of the
Greater Bay Area
development zone and it should promote the integration of Hong Kong and Macau.
Xi's speech, which emphasised the need for China to continue opening up to weather the storm brought by an increasingly polarised world and the Covid-19 pandemic, came two weeks before a key Communist Party plenum which will approve the country's new five-year plan.
In the audience on Wednesday was Ren Zhengfei, founder and CEO of Shenzhen-based Huawei Technologies, whose manufacture of mobile phones and devices suffered a serious blow after the US banned chip exports to China.
Cao Zhongxiong, director of the New Economy Research Centre at the China Development Institute, said Xi was hoping that Shenzhen's edge in innovation could provide a way out for the country's hi-tech industries that have been hit by US sanctions.
"In this critical moment when international supply chains have blockaded China, how can Shenzhen come up with its own innovation supply chain? … This is a task for Shenzhen," Cao said.
Xi also pledged that China would continue its open-door policies and would continue to welcome other countries to take part in its economic development.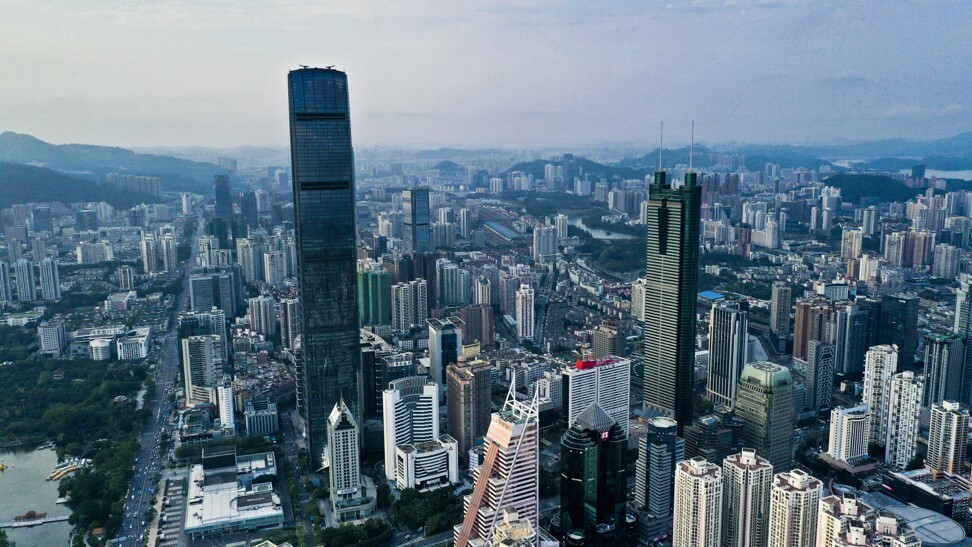 "The world economy is facing many complex challenges. We must not be intimidated by headwinds and undertow. We must stand on the right side of history to unswervingly expand opening-up, to promote an open world economy, and promote the building of a community with a shared future for humanity," Xi said.
In what analysts said could be a challenge to Hong Kong's role as a financial centre, Xi called on the border city of over 12 million to build world-class industries – from finance and accounting to design and exhibitions.
"The digital economy and digital currency may give Shenzhen an edge over Hong Kong, but demanding that Shenzhen also develop world-class financial, technology and accounting sectors puts pressure on Hong Kong," said Peng Peng, vice-president of the Guangdong System Reform Research Society, a government-backed think tank.
"Shenzhen is an important engine in the building of the Greater Bay Area and it has to grasp this significant historical opportunity … to promote the integration of economic rules and mechanisms of the three places," Xi said.
"It has to make good use of the platform of cooperation for Guangdong, Hong Kong and Macau to attract more young people from Hong Kong and Macau to study, work and live in the mainland … in order to bring them closer to the motherland."
Acknowledging that Shenzhen faced many challenges, Xi said it would also be given greater autonomy on reforms so that it could help China weather the global economic downturn.
"
The Covid-19 pandemic
has accelerated the drastic changes in the world, giving rise to economic globalisation, protectionism, unilateralism, economic downturn and a drastic shrinking of international trade and investment," Xi said.
"[The] global economy, technology, culture and political landscape is undergoing substantial adjustments and the world has entered into a period of turmoil and change."
Xi said Shenzhen would be given scope to introduce economic reforms without seeking the approval of the central government, and he hoped it would come up with new reforms that could be replicated in the rest of the country.
The city was designated as a special economic zone and spearheaded the country's reform and opening up 40 years ago as it was reeling from the Cultural Revolution. After the ceremony, Xi travelled to Lianhuashan Park to lay a wreath at the statue of late leader Deng Xiaoping, hailed as the architect of China's reform.
Zhang Hongqiao, a member of the Shenzhen Municipal People's Congress, said a reference to "safeguarding the foundation and pushing for innovation" in a
new government blueprint on Shenzhen
had indicated there would not be any radical reform.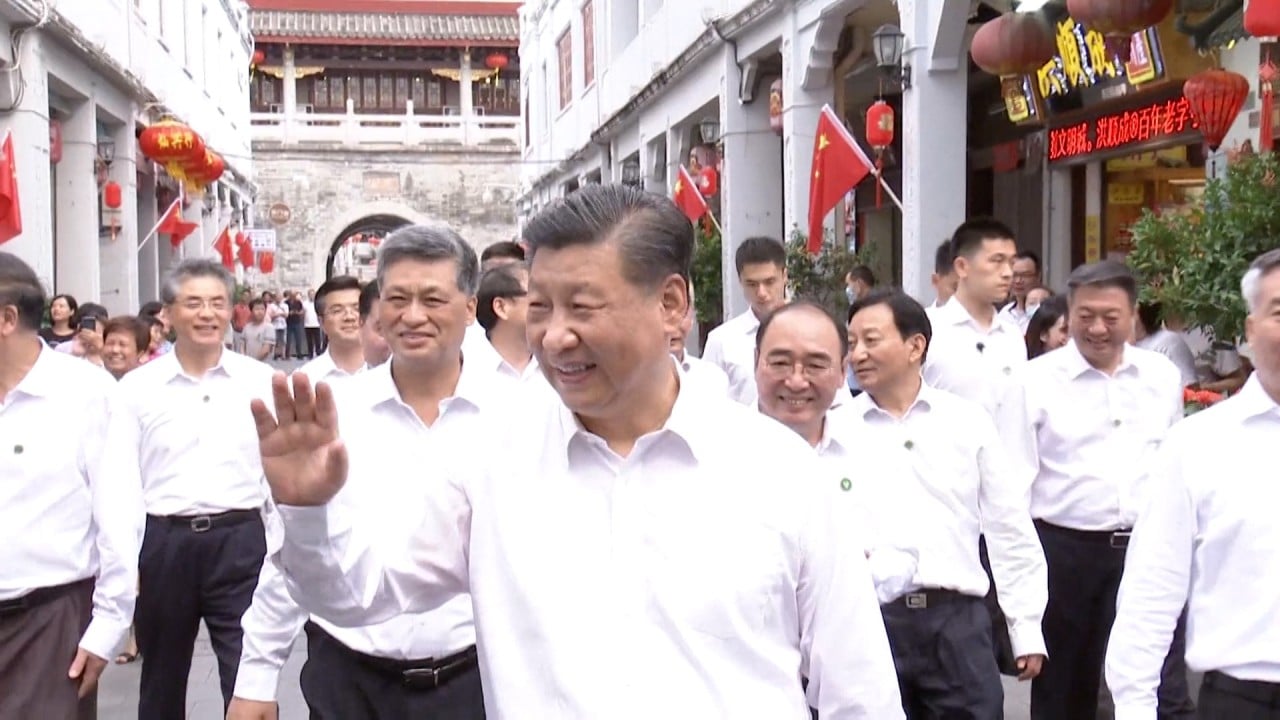 01:38
Xi starts tour of southern China to mark 40th anniversary of Shenzhen special economic zone
Xi starts tour of southern China to mark 40th anniversary of Shenzhen special economic zone
"The structure – that is, socialism with Chinese characteristics – is deemed to be robust and strong, and a foundation that has to be safeguarded," he said.
"Innovation refers to things like the digital economy, big data centres, allocation of resources and smart cities – Shenzhen is to experiment in these areas."
Steve Tsang, director of the SOAS China Institute at the University of London's School of Oriental and African Studies, said despite Xi's emphasis on openness, the general trend was to tighten control.
"Shenzhen was created and worked because of the massive transfer of management and technological know-how from the outside world, and mostly via Hong Kong in the early decades. Openness was critical to its success," Tsang said.
"Shenzhen as the core engine for the Greater Bay Area will remain one of the most open parts of China under Xi, but the overall trend is towards less openness."
Additional reporting by Phoebe Zhang
This article appeared in the South China Morning Post print edition as: innovate and forge another miracle, xi tells shenzhen