Taiwan
Get more with myNEWS
A personalised news feed of stories that matter to you
Learn more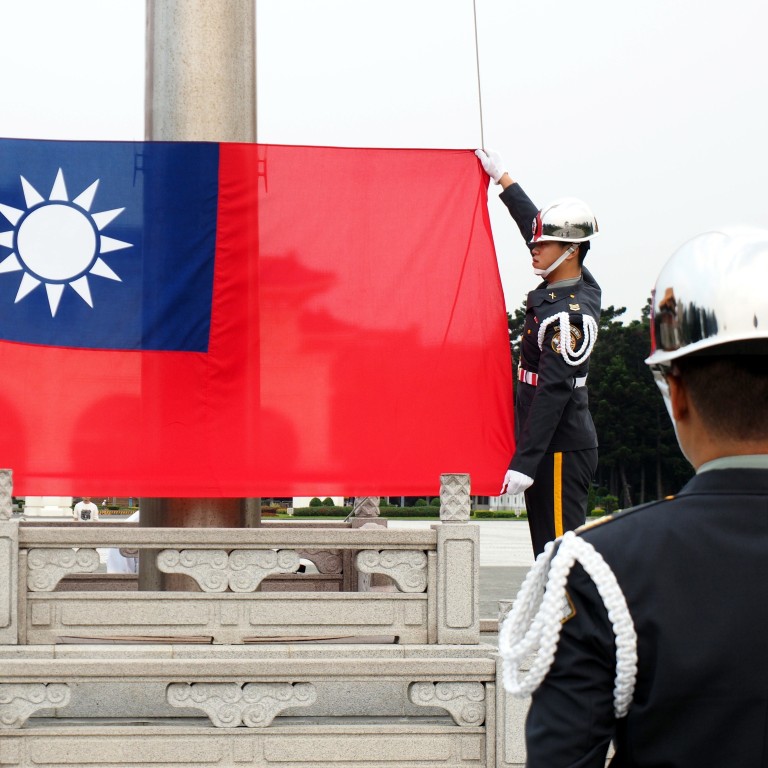 Beijing will crack down over Taiwan's 'crazy yet futile' spy attempts: Communist Party mouthpiece
People's Daily commentary urges Taiwan's intelligence community to steer clear of pro-independence moves
Taiwanese encouraged to visit the mainland and experience its 'prosperity and development'
Beijing will crack down and punish
Taiwanese
efforts to infiltrate and damage Chinese interests, according to a commentary by Communist Party mouthpiece
People's Daily
on Thursday.
Titled "Stand on the right side of the history", the commentary also made an appeal to workers in Taiwan's intelligence community who supported eventual
reunification
to stay away from pro-independence personnel and join hands with Beijing.
Mainland Chinese media said the espionage activities increased from more than 100 in 2018 to several hundred this year.
"The spike in the number reflected a crazy yet futile effort by the Taiwan authority to do all sorts of infiltration and damage in mainland China," the commentary said. It said those intelligence activities had become a tool for Taiwanese President Tsai Ing-wen to attack people with differing political views.
"We urge the intelligence agencies in Taiwan not to be kidnapped by the 'Taiwan independence' mindset, which would only lead to devastating results. Tsai and her government only see the interests of their own party instead of the interests of people across the strait, let alone the welfare of the intelligence workers.
"Otherwise, our national security organs have firm will, full confidence and sufficient ability to resolutely crack down and punish any infiltration and sabotage activities by Taiwan's intelligence agencies in accordance with the law. "
Besides issuing a stern warning to Tsai and intelligence activities targeting China, the commentary also called on people who supported unification to visit the Chinese mainland.
"For people who support the eventual unification, please visit the Chinese mainland more often if you have opportunities, to discard the narrow 'pro-independence' mindset touted by the Tsai administration and experience the prosperity and development by yourself," it said. "The door of the homeland is always open to you."
A poll done by the Pew Research Centre in May found the view of mainland China by Taiwanese was mostly negative.
"Among those who identify solely as Taiwanese, there is little enthusiasm about the mainland. Favourable views of the US among this group are three times higher than toward mainland China (75 per cent vs. 23 per cent). But, among those who identify as both Chinese and Taiwanese, majorities have favourable views of both the US and mainland China," the centre said.
The poll also indicated that younger adults in Taiwan tended to favour
economic relations with the United States
over relations with the mainland more than their older counterparts, and they were more supportive when it came to closer relations with the US.
Beijing sees the self-ruled Taiwan island as a breakaway province awaiting unification, by military means if necessary.
As Beijing's assertive actions have increased in recent years, Taiwan has developed closer diplomatic and military relations with the US. In August, US Health and Human Services Secretary
Alex Azar visited Taiwan
, becoming the highest ranking US official to do so in 41 years.
This article appeared in the South China Morning Post print edition as: Beijing warns Taipei over spying as mainland media reports surge in espionage activities