Taiwan
Get more with myNEWS
A personalised news feed of stories that matter to you
Learn more
Taiwanese cable channel CTi accused of pro-Beijing 'fake news' awaits licence verdict
Channel's licence expires in December and its application is going through a final review after the media regulator decided not to renew it
There have been calls to take it off the air because of unverified reports and attacks on government, but critics say that would be a blow for press freedom
The fate of Taiwanese cable channel CTi News hangs in the balance as the media regulator reviews its licence application amid allegations it is operating as a propaganda machine for Beijing.
There have been growing calls for the channel to be taken off the air because of its pro-Beijing stance and constant criticism of the
Tsai Ing-wen
government, including unverified news reports.
CTi is owned by Want Want China Times Media Group – founded by mainland-friendly snack food tycoon Tsai Eng-meng – and has applied to renew its six-year broadcast licence that expires on December 11.
The National Communications Commission decided in a 6-3 vote in August not to renew the licence, but the application is now going through a final review, with station management to face questions early next month.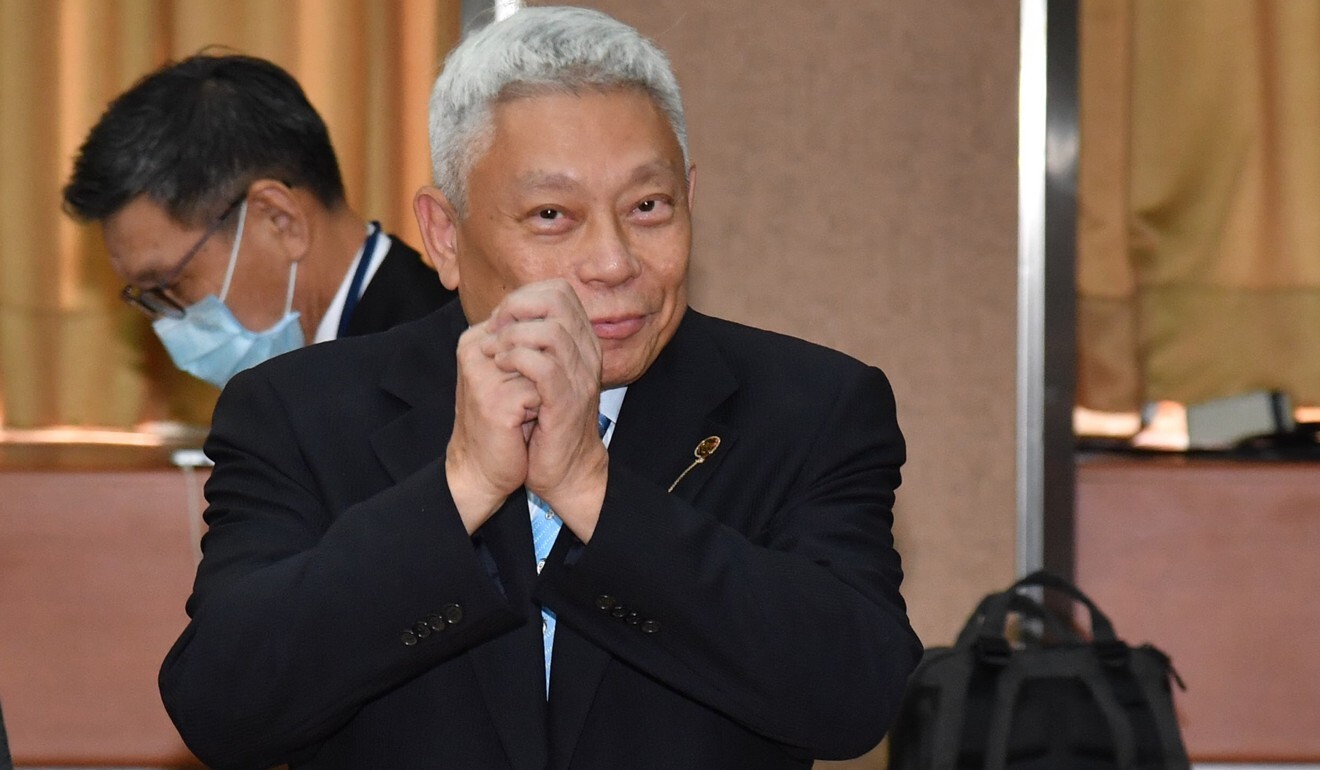 At a public hearing on Monday, the cable news channel was criticised for being unprofessional in its management and reporting. The media regulator said it had fined CTi many times – at least triple the number of fines its local rivals received – for airing unconfirmed and highly exaggerated news reports.
One example it described as "fake news" was a live interview last year with a farmer who claimed that 1,200 tonnes of pomelos had been dumped in a reservoir. He said the growers had left the fruit to rot after mainland China stopped buying it because President Tsai had rejected the one-China principle.
Beijing sees Taiwan as part of its territory, to be brought under its control by force if necessary. Tensions have been rising since Tsai took office four years ago and refused to accept that Taiwan was part of "one China", with official exchanges suspended and Beijing ramping up pressure on the island.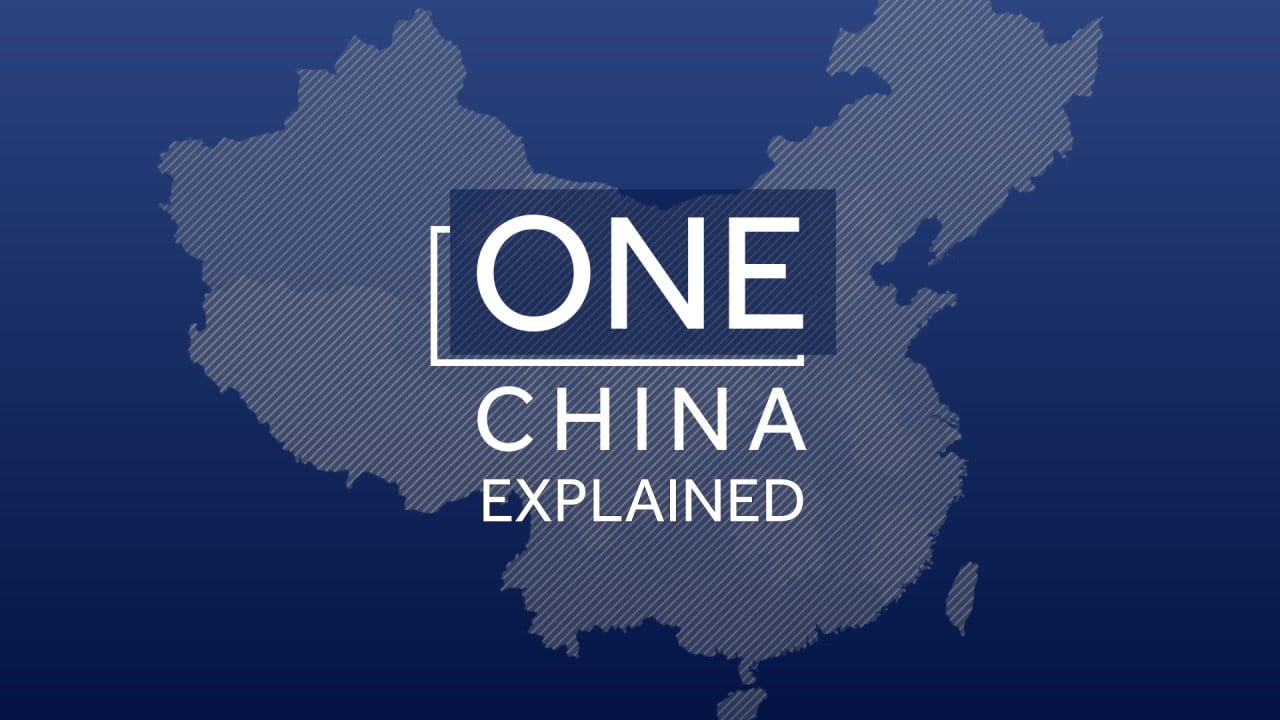 02:17
'One China' explained
On Monday, the media regulator also accused CTi of bias towards mainland-friendly politicians, whom it said had been unfairly given more than 60 per cent and sometimes up to 90 per cent of airtime during newscasts. One example was its promotion of Beijing's preferred
presidential candidate Han Kuo-yu
during his campaign last year –
he lost in a landslide to Tsai in January
– and also in the Kaohsiung mayoral race in 2018, which he won.
"Election news reports should be balanced and fair to each candidate, but in the Kaohsiung city mayoral election, the proportion of news reports between Han and his [Democratic Progressive Party] opponent Chen Chi-mai on CTi was 90 per cent versus 5.7 per cent," said Chen Hsun-hsiao, one of seven commissioners at the hearing.
They also questioned the media group's chairman Tsai Eng-meng over alleged interference in the editorial independence of CTi. He rejected the suggestion that he had turned the cable news outlet into a mouthpiece for Beijing.
"I only go to CTi for meetings two or three times a year … and I have never meddled in the [editorial direction of] CTi," he told the hearing.
But critics of the cable news channel were not convinced.
"When CTi editorial executives betrayed their professionalism and allowed Tsai Eng-meng to decide what news gets broadcast, CTi became a political tool for Tsai to silence dissenting voices," said Huang Kuo-chang, former chairman of the pro-independence New Power Party.
However, the opposition Kuomintang party and other civic groups said not renewing CTi's licence would erode freedom of the press.
Chung Chin, a member of the Citizen Watch platform that monitors the government in Taiwan, called it "the last straw" that would see the island's democracy and basic human rights crushed.
Chung, who used to head the former Government Information Office, also said rejecting CTi's licence renewal "serves [President] Tsai's overall strategy of siding with the US to antagonise mainland China".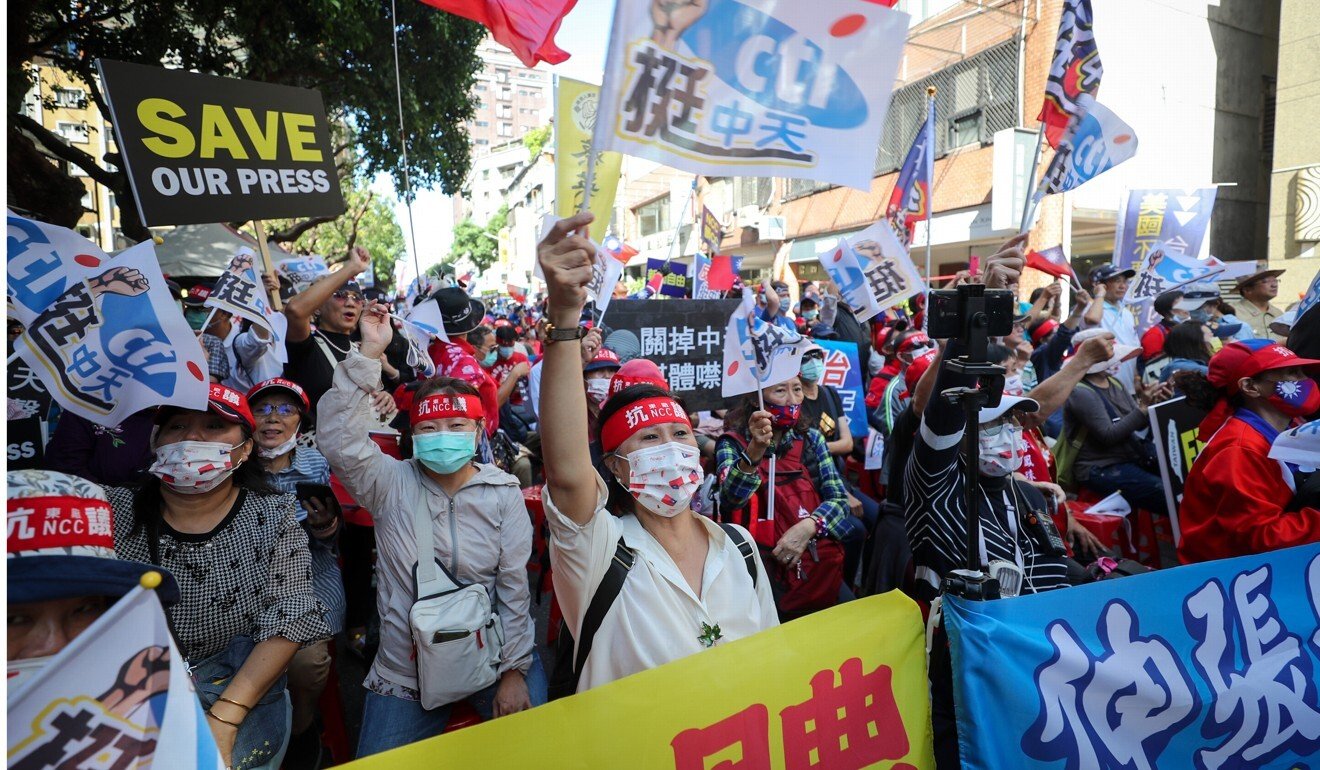 Recent opinion polls have shown that while there is public support to shut down the cable news channel, many Taiwanese are concerned about freedom of expression.
According to a survey released on Tuesday by the Taiwanese Public Opinion Foundation, 53 per cent of respondents said they would be unhappy about CTi not getting its licence renewed, while 20 per cent wanted the station to be taken off the air.
The Tsai government has said the decision would be made independently by the media regulator.
Wang Kung-yi, a political science professor with Chinese Culture University in Taipei, said the government was in a difficult position.
"If CTi is eventually shut down, she [Tsai] will be criticised for destroying press freedom and silencing dissent in Taiwan," Wang said. "And if CTi's licence is renewed, she will be criticised by the pro-independence camp for turning a blind eye to pro-Beijing media."
This article appeared in the South China Morning Post print edition as: TV station accused of being pro-China faces uncertain fate