Topic |  
US Presidential Election 2020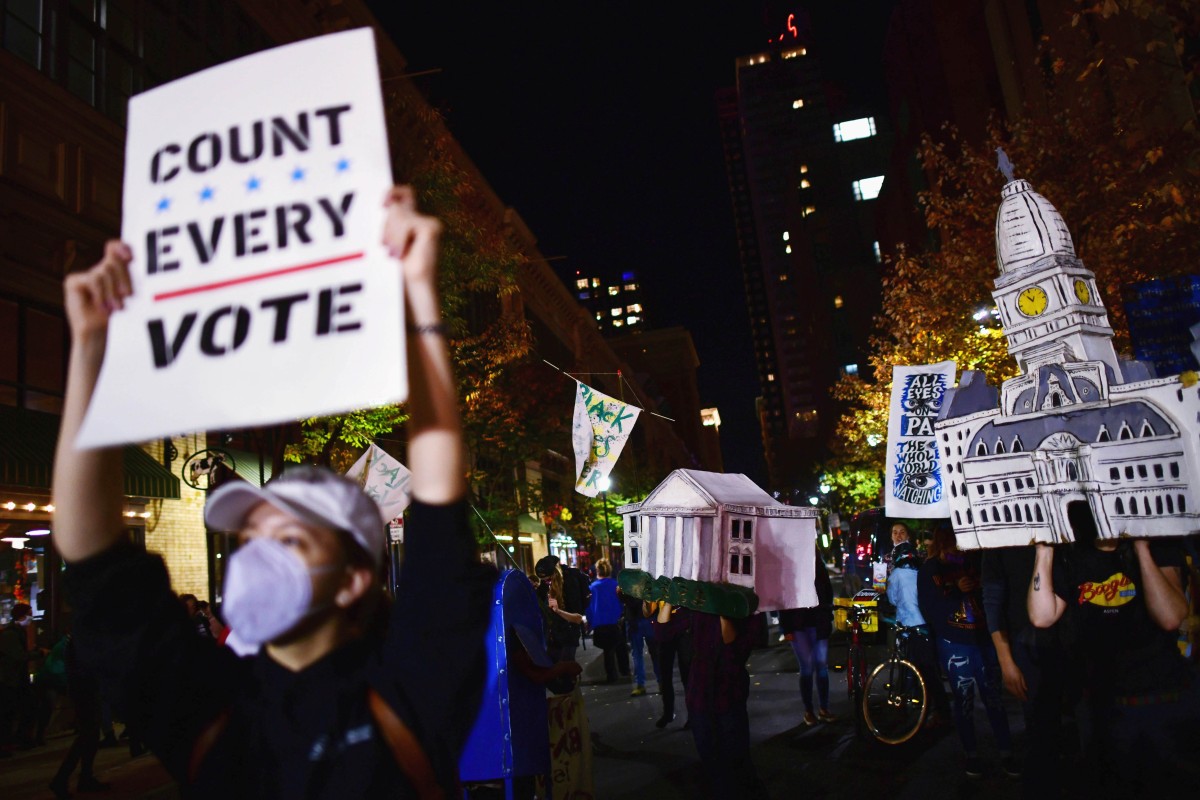 Activists dance with sculptures of the White House and Philadelphia City Hall across the street from where votes are being counted in Philadelphia, Pennsylvania. Photo: Reuters
INTRODUCTION
All times are Eastern Time (UTC-5, HKT-13). Infographic above uses AP for its statistics; live blog pulls data from multiple sources.
Democratic challenger Joe Biden has overtaken US President Donald Trump in Pennsylvania and Georgia, putting him in the lead in all four key battleground states.
If Biden wins Pennsylvania he will take the presidency. If he does not take the state but is declared victor in Georgia and retains the still-contested Arizona, he will have the 270 Electoral College votes he needs to make it to the White House. At present some media companies such as the Associated Press and Fox News have called Arizona for Biden, while others such as CNN have held off. Trump is managing to regain ground of his own in that state.
As part of SCMP's commitment to providing our readers with expert coverage of the US election, this live blog is free to all. Please support us on our mission to bring you quality journalism.