LIVE
As it happened: Biden extends lead over Trump in US election, tells supporters 'we're going to win this race'
Joe Biden also says that his first priority as president will be tackling the coronavirus pandemic and its economic fallout
He is continuing to build on his leads in Pennsylvania, Nevada and Georgia as counting continues
Topic |  
US Presidential Election 2020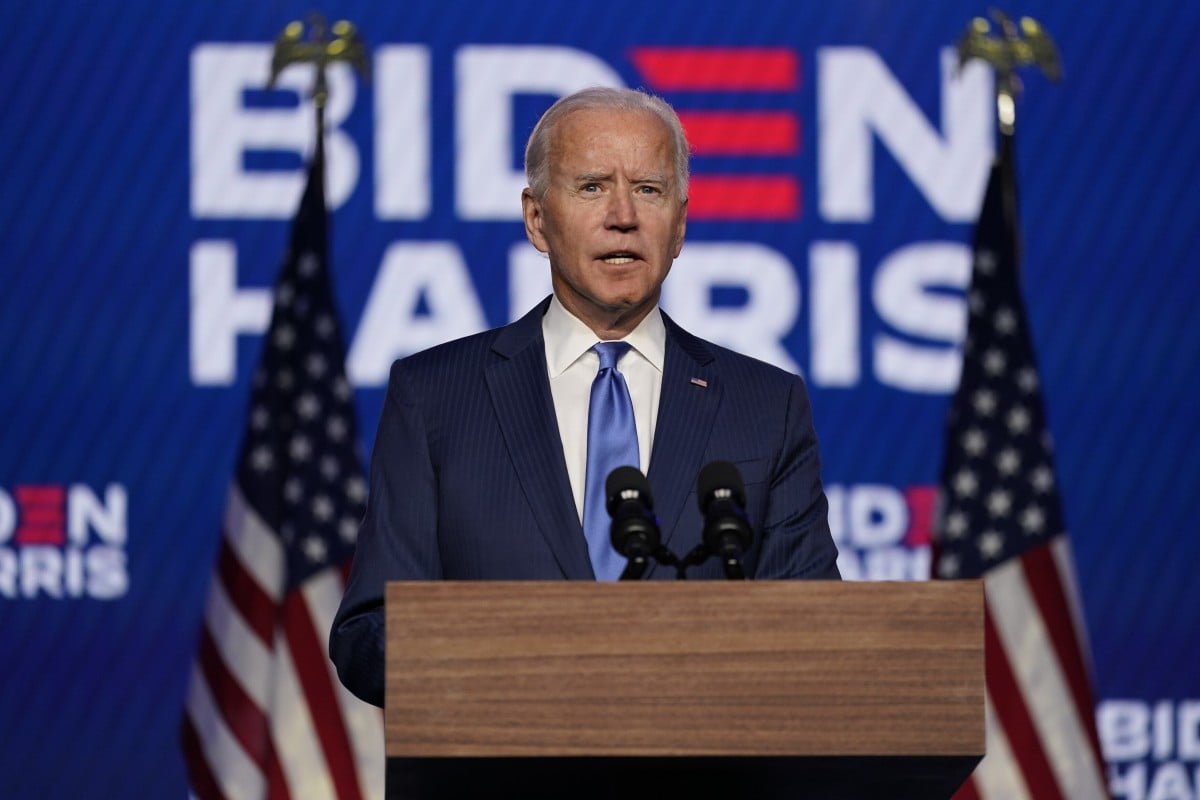 Democratic presidential candidate Joe Biden speaks in Wilmington, Delaware on Friday. Photo: AP
INTRODUCTION
All times are Eastern Time (UTC-5, HKT-13). Infographic above uses AP for its statistics; live blog pulls data from multiple sources.
As he continued to build his lead in key states, Democratic contender Joe Biden made a televised speech from Wilmington, Delaware on Friday evening (EST) in which he promised to take the White House.
Biden told his supporters: "We're going to win this race" and that his first task if he took office would be to tackle the coronavirus pandemic and its subsequent economic fallout. On Friday the US marked its third straight daily record for new Covid-19 infections. 
The Democrat's lead is growing in Pennsylvania, Nevada and Georgia, as he gets closer to taking the presidency from Donald Trump.
This is the fourth full day of the South China Morning Post's live coverage from the US presidential race. Live updates have stopped for the moment. Keep following the Post for the latest news, analysis and opinion on the US election and its impact on China and Asia.
As part of SCMP's commitment to providing our readers with expert coverage of the US election, this live blog is free to all. Please support us on our mission to bring you quality journalism.