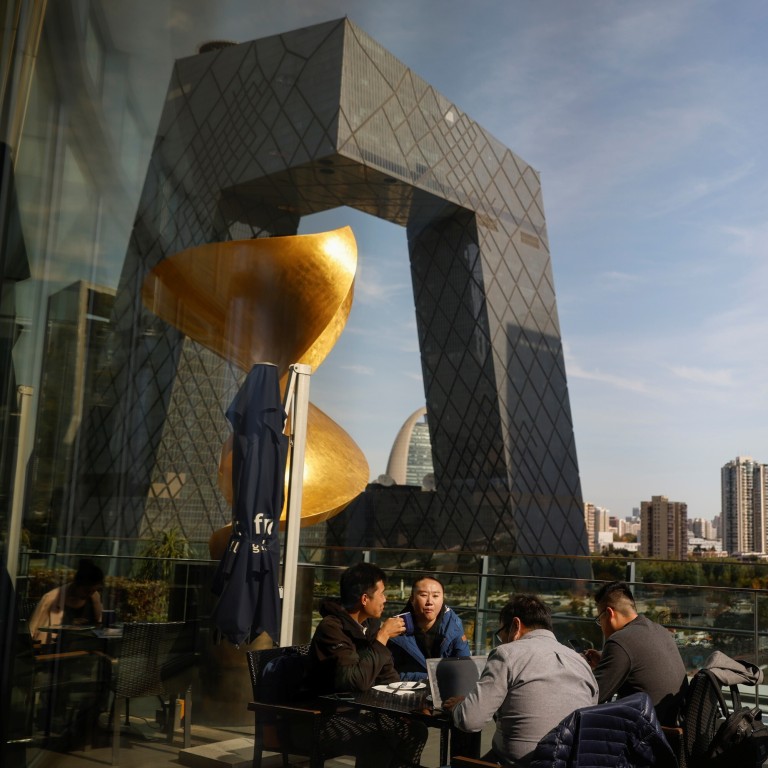 Technological self-reliance is at heart of China's economic plans, says key Xi Jinping aide
Liu He, the president's economic adviser, says innovation will play a vital role in the country's development plans
Communist leadership recently approved a five-year that placed a greater emphasis on domestic markets as a driver of economic growth
Chinese President Xi Jinping's top economic adviser Liu He has stressed that the country's pursuit of self-reliance in key technologies is "imperative" to its new economic strategy, which places an increased emphasis on domestic consumption.
"This is a critical juncture for the development of a big country's economy," Liu wrote in an official guide to Beijing's new development plan, and promised that the capital markets would support the drive for technological innovation.
Liu's responsibilities as vice-premier include science and technology – an area Beijing's planners have identified as critical in the contest with the United States.
In a speech in Shanghai earlier this month, Xi told the city's officials that "science and technology have never had such a deep influence over the country's future and fate as they do today" and concluded that China "needs to strengthen innovation as its No 1 growth driver more than ever".
Last month the Communist Party leadership agreed a new five-year plan which put scientific and technological innovation at the heart of China's modernisation programme, which has the goal of making it one of the world's most advanced countries by 2035.
The plan also cemented the role of the so-called "dual circulation" strategy, which places greater emphasis on domestic markets as a driver of growth while also seeking to move beyond cheap manufacturing in its international trade relations.
Liu's article, published in an official guide to the five-year plan, acknowledged that geopolitics and the Covid-19 pandemic have had a profound impact on global production and value chains, which had driven China to accelerate changes to its growth model.
But he said there were other factors at work, adding: "Many of the problems we are facing are medium to long-term, some are even unprecedented to us. In a sense, defusing challenges means opportunities."
The key to transforming China's growth model into a "new development pattern" is to clear any obstruction to economic activity and that, in turn, calls for an improved capacity for innovation, Liu argued.
"That requires deepening reforms, expanding the open-door policy, fostering scientific and technological innovations, and upgrading the industrial structure," he continued.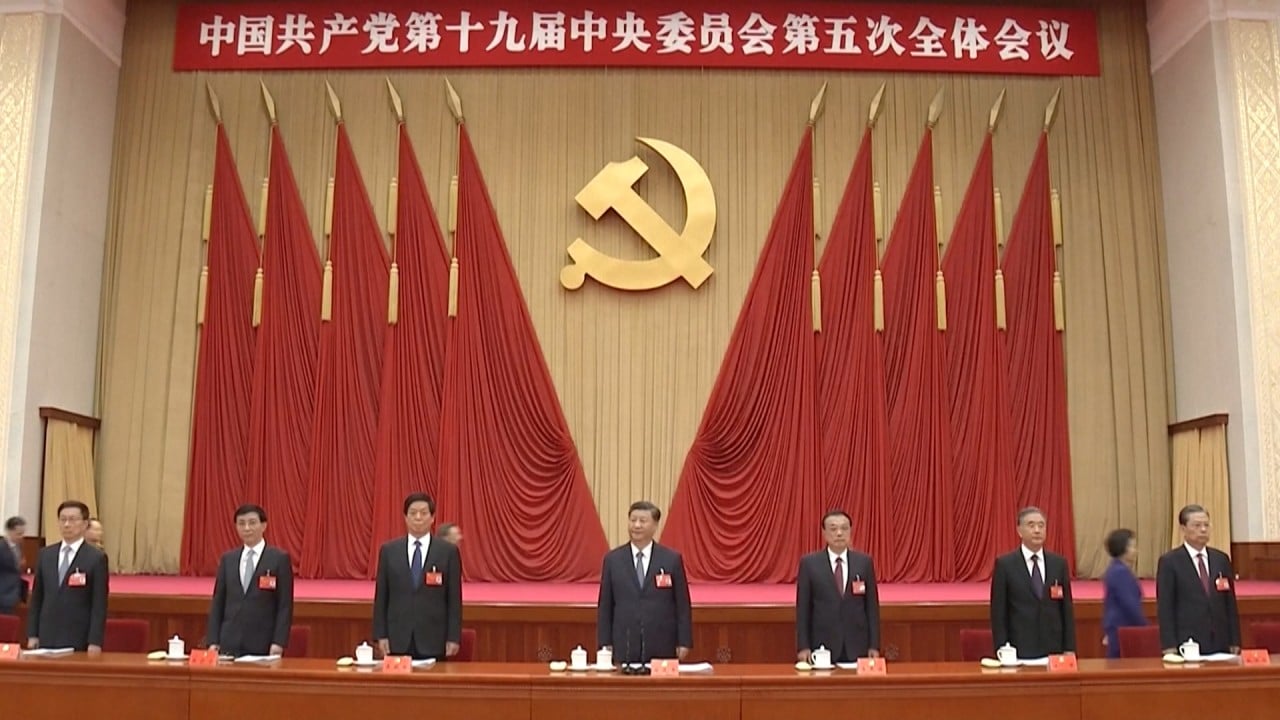 03:05
What happened at the Chinese Communist Party's major policy meeting, the fifth plenum?
What happened at the Chinese Communist Party's major policy meeting, the fifth plenum?
"Accelerating the push for self-reliance in science and technology is imperative in both promoting domestic market circulation and projecting China to a dominant position in the global economy."
Liu also said it was important that the financial services sector helped to support the real economy and foster innovation.
"[We will] improve the policy on how financial services can facilitate innovation, let the capital markets play their role as a hub for fostering 'quality circulation' of technology, capital and the real economy, and raise the quality of fintech," Liu wrote.
He also argued that the development model that had fuelled China's phenomenal growth since the 1980s also exposed the country's vulnerability and dependency on imported resources and export markets.
He argued that a shift to innovation-driven development would help to overcome these problems, as well as others caused by changes to the domestic supply and demand structure, such as the disconnect between production and consumption and a foreign stranglehold over critical technology.
To achieve its goal of self-reliance, Liu said China would strengthen its R&D capacity, boost international collaboration, do more to nurture research and give corporations a greater role in driving innovation.
"We should leverage the advantages of our domestic market to promote and scale up the commercial applications of new [home-grown] technologies," Liu said, adding that unleashing domestic demand and the potential of the new growth model would help the global economic recovery.
He also discussed other strategies for transforming the country's growth into a "new development pattern", including a focus on core cities and urban clusters, better income distribution, expanding the middle class and "quality" development under the Belt and Road Initiative.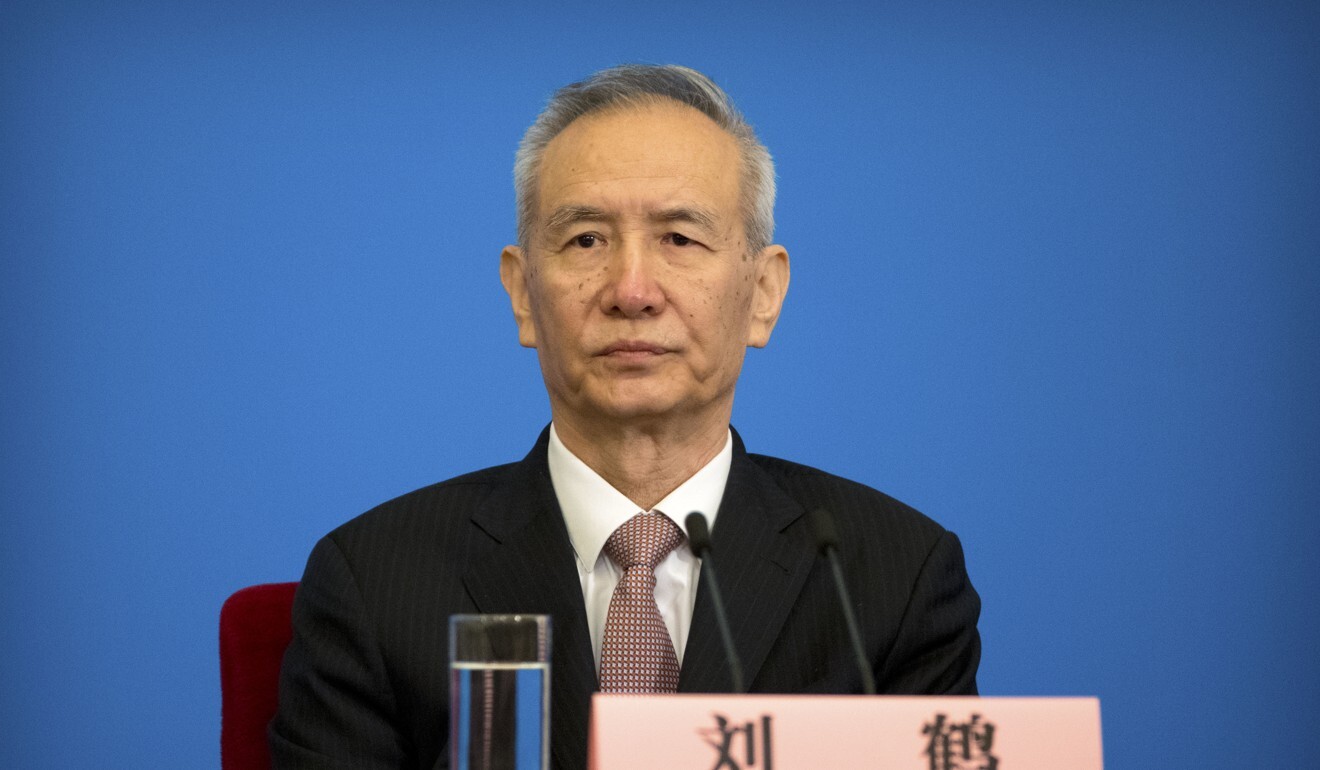 Li Xuesong, a deputy director of the Institute of Industrial Economics under the Chinese Academy of Social Sciences, told a briefing in Beijing last week that China's current innovation capacity was not yet able to meet the demand for high-quality economic growth.
"[China's] overall system of science and technology management and financing, as well as the system of intellectual property rights protection, lags behind [other developed economies]," said Li, who is also an adviser to the Ministry of Industry and Information Technology.
He also supported the argument that market forces could help accelerate the innovation drive.
"For instance, we should improve how the financial system supports innovation and match technologies and capital – like pairing up Silicon Valley with Wall Street," Li said.
Additional reporting by Jun Mai
This article appeared in the South China Morning Post print edition as: Tech self-reliance seen as key to new economic strategy