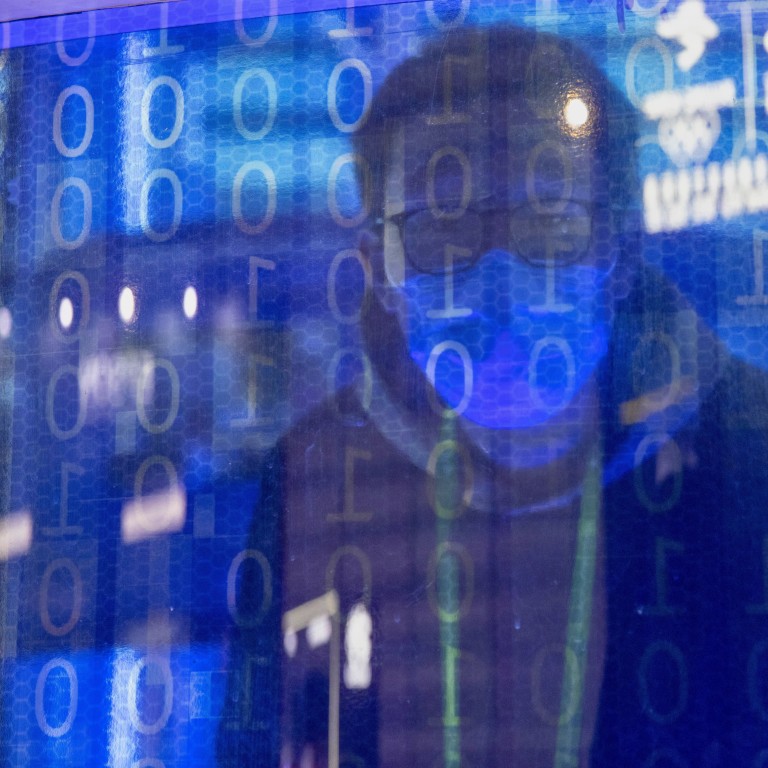 Analysis
China pivots to state-corporate partnerships in drive for technology self-reliance
Home-grown innovation has been identified as a 'strategic pillar' in the next five-year plan and companies are expected to step up
Innovation consortiums will be established between private companies and scientific and technology institutions to drive research
As Beijing doubles down in its contest with the US for technological leadership, it is looking to Chinese industrial champions to drive the country's innovation programme – and even basic research in science and technology – once dominated by the state sector.
The hard lessons from Washington's export ban on the sale of advanced chips to telecoms giant Huawei did not need spelling out to Chinese
Communist Party
leaders at the end of October, when they approved an outline of China's
14th five-year economic plan
.
Self-reliance in critical sciences and technological innovation was identified as a "strategic pillar" of the country's development strategy for the next five years, against a backdrop of huge import costs for semiconductors – at US$306 billion last year – almost as much as China's total R&D spend of US$319 billion.
According to Chinese customs and National Bureau of Statistics (NBS) data, chip imports amounted to 2.2 per cent of GDP in 2019 and the China Semiconductor Industry Association is forecasting they will remain at over US$300 billion this year.
Semiconductors – along with other cutting-edge fields like artificial intelligence and quantum computing – were also added to the list of key strategies warranting state-sponsored research in the 2021-25 plan.
In addition to emphasising self-reliance, the new plan calls for an overhaul of the way China conducts its R&D, from primary research to application and development, with an emphasis on the private sector.
China overtook the European Union in 2018 to become the second highest spending economy overall on R&D – reaching 80 per cent of US spending, according to the OECD's latest compilation released in August.
But China's investment in basic research – crucial for core science and technology discoveries – continued to lag behind the advanced economies, at a mere 0.12 per cent of GDP in 2018, compared to 0.47 per cent for the US and Japan's 0.41 per cent.
"China's basic research remains significantly behind developed countries. Our original innovation capacity is insufficient, our systems of overall science and technology management, financing, and IPR protection also have much [room] to improve," said Li Xuesong, deputy director for the Institute of Industrial Economics at the Chinese Academy of Social Sciences and an adviser to the Ministry of Industry and Information Technology.
However, Chinese companies have dramatically increased their spending on basic research, in a change that could fundamentally transform the sector. According to the NBS, their investment in basic research increased by over half, more than triple the growth rates in the previous two years.
"If companies are just imitating or copying others, they don't need research," said Lu Jian, former vice-president of research and technology at City University of Hong Kong (CityU), who has taken part in R&D programmes in China.
"But companies in China have grown to the point that if they want to have their own innovative products, they will have to do their own basic research."
Lu said state-owned enterprises in China had also invested in R&D but, until now, spending in both sectors had gone mostly into application and development fields. The telecommunications giant Huawei was among a few exceptions to have made substantial investment in basic research.
Innovation consortiums
Support for the role of companies in China's innovation drive is part of the new medium-term development plan, with tax breaks for basic research spending.
In particular, companies will be encouraged to take the lead in "innovation consortiums" – partnerships to be formed with science and technology institutes and universities. These will be eligible to undertake key national research projects and basic research.
Large companies would also be encouraged to lead and support downstream small and medium-sized enterprises in integrating and promoting innovation throughout the production chains, the plan said.
There will be an overhaul of China's science and technology framework, with more national laboratories and the restructuring of hundreds of state key laboratories and other research institutes.
Li Xiaohong, president of the Chinese Academy of Engineering – a top institution in China's science and technology research system – said entrepreneurs would be encouraged to engage in "basic, frontier and innovative" research, as well as "disruptive and transformational" technology innovations, according to an official guide to the new plan.
Sui Jigang, a researcher with the Institutes of Science and Development under the Chinese Academy of Sciences, told official magazine Outlook Weekly in early November that industrial champions would be expected to play a leading role in the innovation consortiums which, in turn, would promote China's integration into global innovation networks in related fields.
"This is a new form of whole-of-nation push," said researcher Long Haibo, from the State Council Development Research Centre, in an interview with Science and Technology Daily, affiliated with the Ministry of Science and Technology (MOST).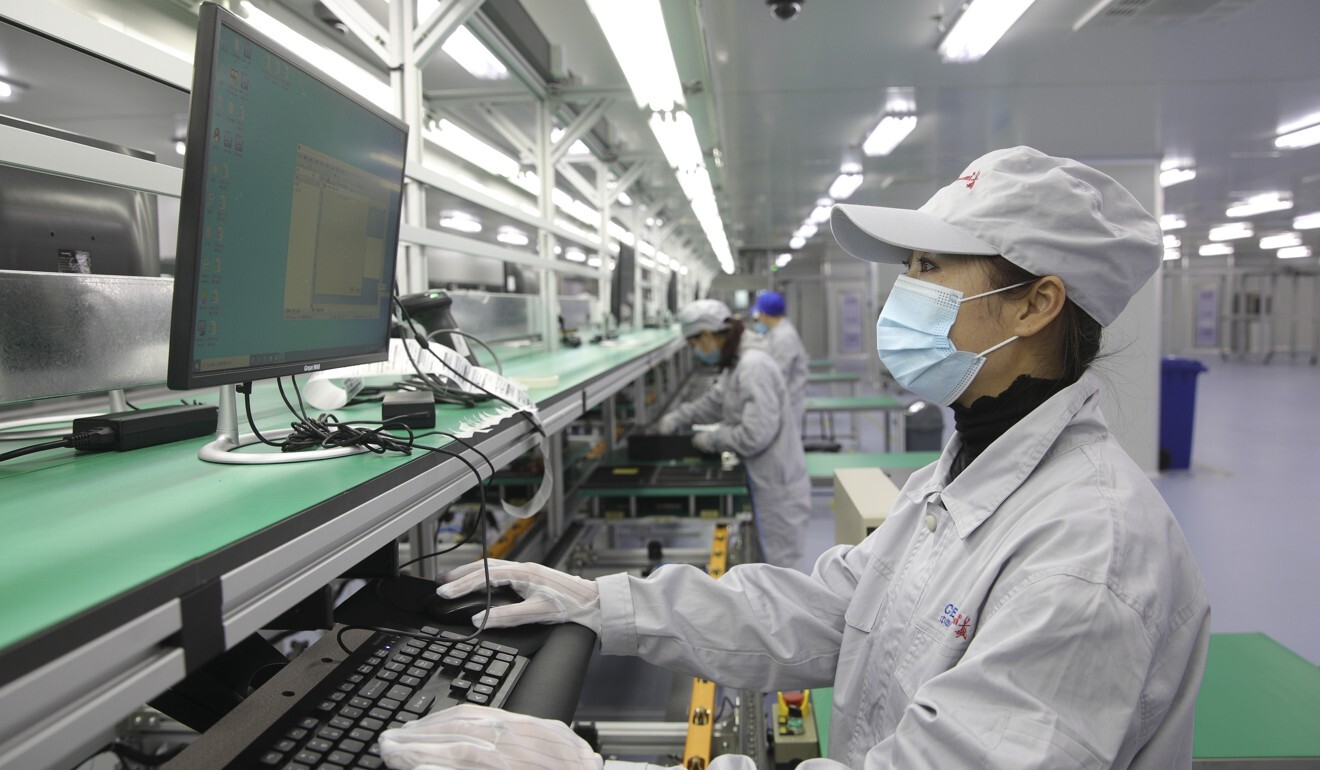 A top-down legacy
Despite reforms introduced in the 1980s, China's science and technology sector – especially in priority technologies and major projects – has been mostly state-led, relying on government-allocated resources and direction.
This top-down model was unlikely to deliver the type of creative research needed to drive any future hi-tech leadership, according to a 2011 Centra Technology report commissioned by the US-China Economic and Security Review Commission.
"Bureaucratically driven institutions and programmes for science are wasteful. China has yet to show that it can meaningfully use the tools of the state to drive the commercialisation of discoveries in research labs in a competitive manner," the report concluded.
The Chinese leadership was apparently well aware of the disadvantages. In its national science and technology innovation plan released in 2016, Beijing said it would accelerate the setting up of a new technological innovation system, centred around companies.
The following year, MOST announced its first batch of national champions in artificial intelligence – Baidu, Alibaba, Tencent and iFlytek – as partners for the building of "open innovation platforms". The Alibaba Group owns the South China Morning Post.
The sense of urgency grew as the advancement in groundbreaking technologies accelerated at the same time global geopolitics was rapidly deteriorating.
Science and Technology Minister Wang Zhigang said the major innovative countries were all accelerating restructures of their science research systems and the building of new management structures to develop emerging science and technologies.
The same applied to China's science and technology innovation system reform, he said in the official guide to the five-year plan.
Economist Li Xuesong said one of the questions for improving China's science and technology system was how to get the best of both state leadership and market forces in steering and promoting innovation.
CityU's Lu Jian, who also heads its National Precious Metal Material Engineering Research Centre – part of the national R&D network under the Chinese Academy of Engineering – said Beijing could consider including R&D spending in the performance assessment of state-owned enterprises, while providing matching funds to the private sector's basic research investments as an incentive.
Lu said there were limitations to corporate-led basic research. Companies were usually siloed in areas related to their business, which could not cover all the national priorities for breakthroughs in science and technology.
But, he said, the new pathway would provide an efficient alternative to the top-down approach. "Breakthroughs in basic research are seldom predictable. But for basic research led by companies, at least it has market demand."
Gao Xudong, a professor of innovation and entrepreneurship at Tsinghua University in Beijing, said there remained some pressing obstacles to collaboration between Chinese companies, universities and science research institutes at home.
In an Outlook Weekly article, Gao said Chinese companies often preferred partnering with overseas universities, instead of local academia. At the same time, he said, many top brains at Chinese universities and institutes were required by their institutions to give priority to publishing their research in academic journals.
It was Gao's view that universities and institutes believed that international rankings were of higher concern than helping Chinese companies resolve their technological problems.
Additional reporting by Jun Mai