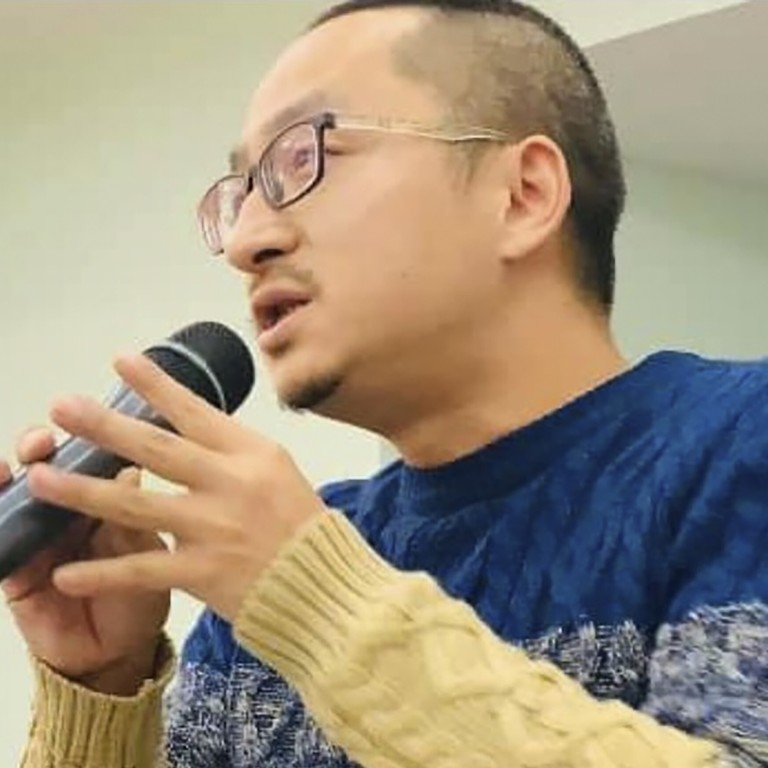 Human rights in China: dissident poet Wang Zang and wife could face trail soon, lawyer says
Activist and his wife Wang Li have been in police detention in Yunnan province for almost seven months on nebulous charge of subverting state power
Lawyer Lu Siwei, who has been denied access to his clients, says case has been passed to the court, where they will plead not guilty
The trial of Chinese dissident poet Wang Zang and his wife Wang Li on charges of subverting state power moved one step closer last week, their lawyer said, after the case was passed to the courts.
The couple have been in separate police detention centres in southwest China's Yunnan province since the end of May and were charged in July. The offence of subverting state power carries a maximum penalty of life imprisonment.
The Wangs' lawyer Lu Siwei said on Monday the case had now been passed to the Intermediate People's Court of Chuxiong Yi autonomous prefecture in Yunnan, meaning the couple could soon face sentencing.
He said he had not yet received the official charge statements from the prosecutors and would wait until he had to finalise his defence strategy.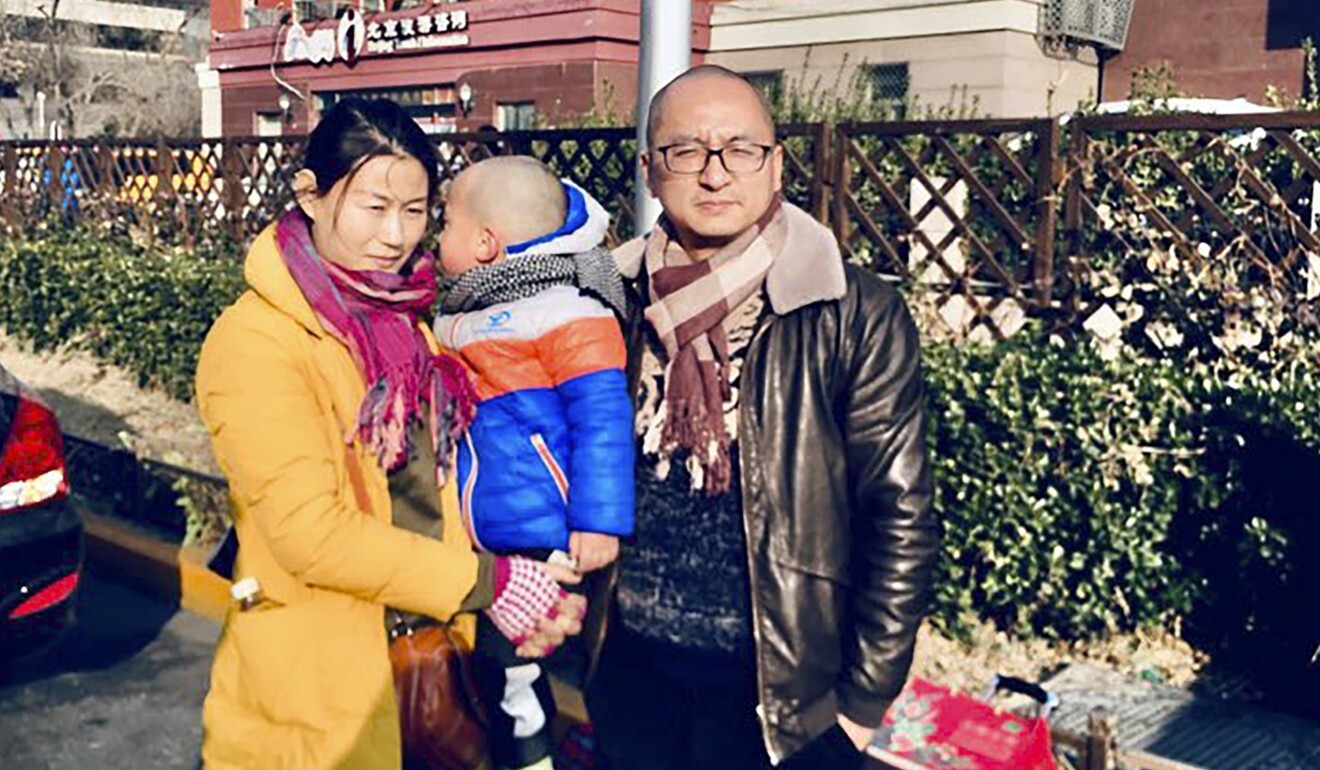 Lu said that because of its vague definition, the subversion charge was used by the authorities as a catch-all for a range of perceived offences, and was often used to suppress free speech.
"It has become difficult [to defend] subversion cases because they are political cases," he said, though added that the couple would not go down without a fight.
"This case is about free speech, which doesn't constitute a crime [under Chinese law]," Lu said. "We will plead not guilty in court."
Wang Zang has been very vocal in his defence of free speech and human rights, publishing numerous poems and essays critical of the government's repressive policies.
Human rights groups said in September that his detention was likely linked to his support for the Hong Kong protest movement and interviews he gave to foreign media.
Lu said he had made multiple requests to visit the couple in detention but had been rejected each time on health and safety grounds related to
Covid-19
.
"This is against the law," he said, adding that many lawyers had been allowed to see their clients during the health crisis.
Lu said he been allowed to talk to his clients only over the telephone and that such communications would have been monitored by the authorities.
Beijing-based lawyer Wang Shihua said lawyers were legally allowed to hold face-to-face talks with their clients as long as they could provide a negative coronavirus test result, but that many detention centres were allowing only online meetings.
"Covid-19 has become an excuse to stop lawyers seeing their clients, and it's a huge obstacle," he said.
Sui Muqing, a lawyer who has defended Wang Zang in the past, said the 35-year-old activist used to be much more critical of Beijing than he was nowadays.
In 2014, the poet was detained for nine months after posting a photograph on Twitter that supported the
Occupy Central
, or "umbrella movement", in Hong Kong. On his release he suffered a heart attack, Sui said.
The lawyer said that although Wang Li had also been detained and charged, she had played no part in her husband's work.
"It is unbelievable that the police have taken such inhumane action [in arresting her]," he said, adding that the couple's four young children had been left in the care of Wang Zang's mother.
Lu said that Wang Li had been suffering from depression but had been denied psychological support.
Staff at the detention centres where the couple are being held declined to comment on the cases.
This article appeared in the South China Morning Post print edition as: Dissident poet's trial and wife may start soon, lawyer says