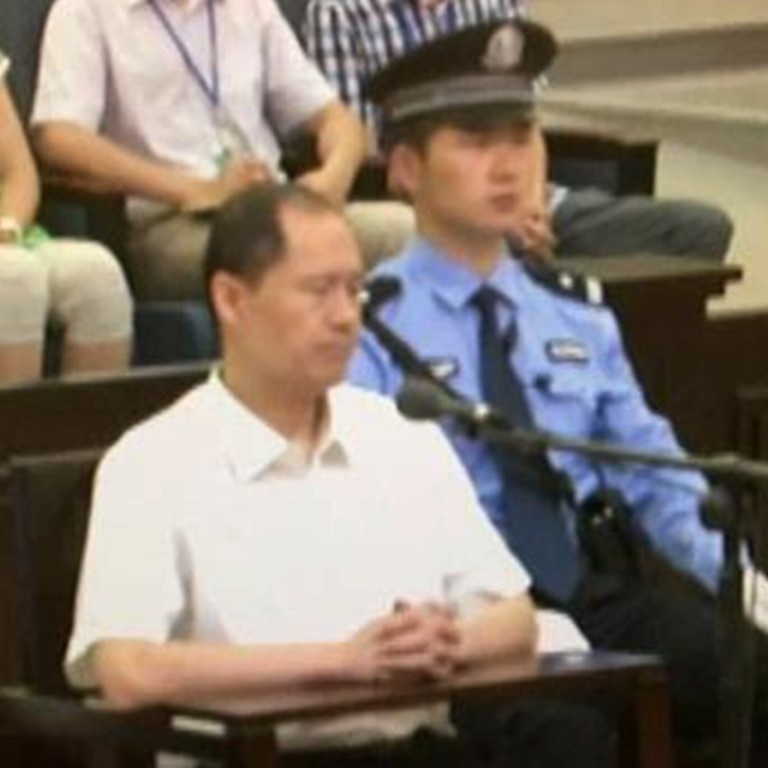 'Let us go home': US relative of corrupt China security chief pleads with Xi Jinping
American daughter-in-law of Zhou Yongkang writes open letter to president, appealing to him to let her leave the country
Huang Wan says she faces eviction and cannot settle her legal problems because of court seizure of her assets
Huang Wan, who migrated to the US when she was 15, also faces eviction from her home in Beijing after a district court ordered her to leave before Thursday.
"Although I am an American citizen, I face restrictions [in China] that I cannot leave the country and I have nowhere to turn to for help," Huang, 49, wrote in an open letter.
"My parents are now almost 80 years old and I have been separated from them for seven years.
"My only wish is to go home with my child … Please let us go home."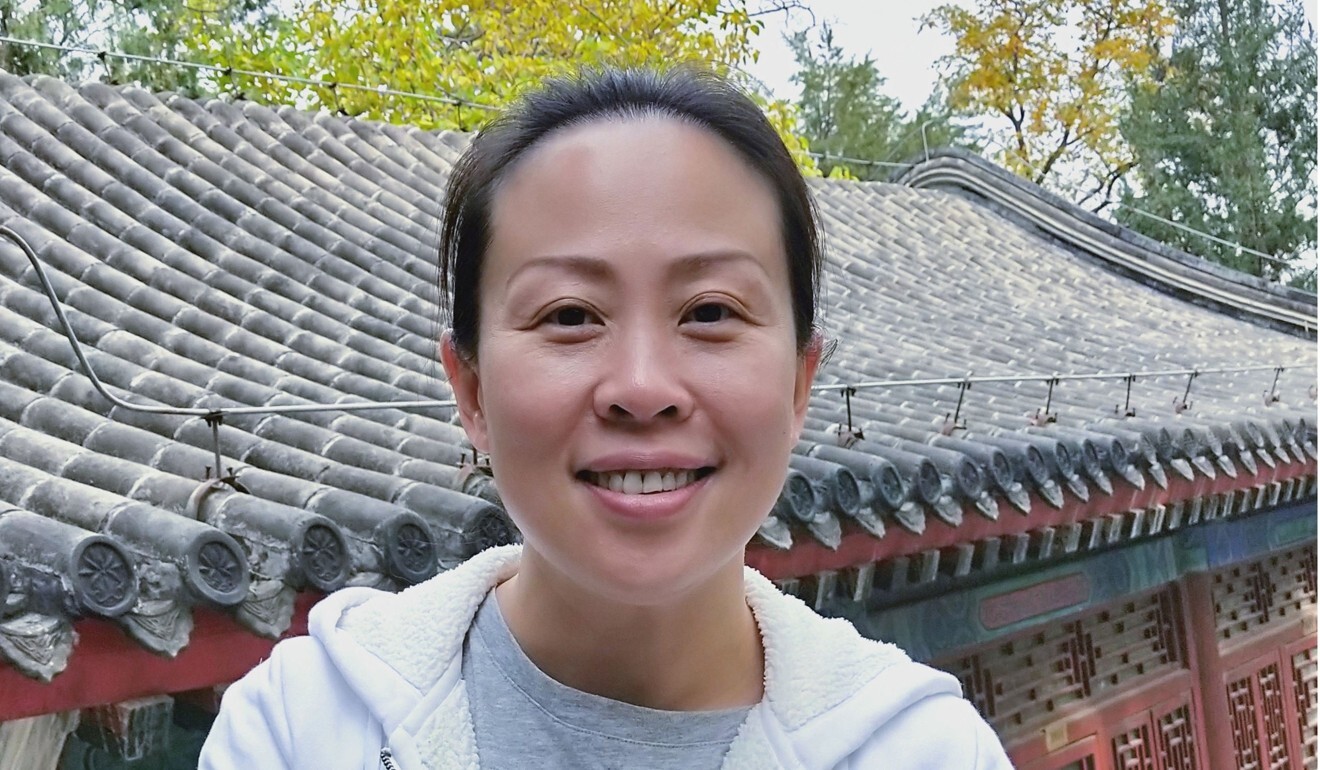 She confirmed to the South China Morning Post on Tuesday that she wrote the open letter because she had run out of options.
"I am willing to give up everything I have [in China]. I just want to go back to the US where my parents live," she said.
Zhou was the country's most powerful security official before being
jailed for life five years ago
for taking bribes, abuse of power and intentionally leaking state secrets, according to the official verdict. The court also ordered seizure of all his assets.
Along with former Chongqing Communist Party chief Bo Xilai, Zhou is one of the most senior officials to be brought down in a corruption case since Xi came to power in 2012.
Although Huang was not officially charged in connection with Zhou, she was first detained in late 2013 and then put under residential surveillance for almost a year before spending 18 months in a detention centre in Hubei province and then being ordered to serve three years of probation subject to community supervision.
After she completed her probation, Huang wanted to leave China with her daughter but a court in Beijing's Chaoyang district prevented her from doing so, saying she was involved in a civil case related to her mother in the US.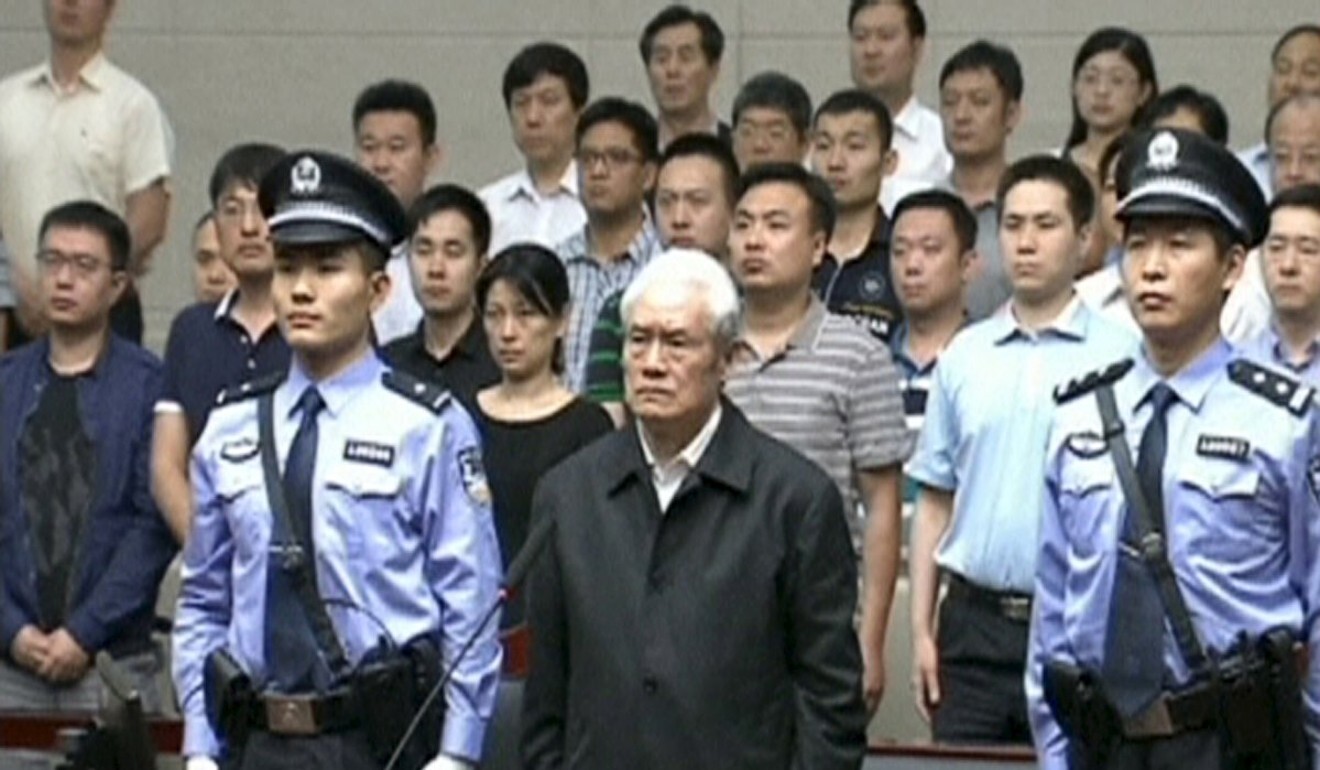 According to Huang, she could not settle the civil case because all her assets had been frozen by Chinese courts in relation to her husband's corruption case. Zhou Bin, the elder son of Zhou Yongkang, is serving an 18-year sentence for taking 222 million yuan (US$34 million) in bribes in concert with his father and others, according to the official verdict.
"The court said I cannot leave China because I am the daughter of my mother, who is the defendant," she said. "But there has been no hearing and no trial for 18 months and I still cannot leave."
She said she last met Zhou Bin in October but would not discuss the conditions of his sentence.
She said she faced eviction from her home because a court in Yichang, Hubei province, was carrying out an order in relation to the case against
Jiang Jiemin, former chairman of CNPC
, China's biggest petroleum company. Jiang was jailed for 16 years in 2015 for corruption and was known as a close ally of Zhou Yongkang.
"I received a notice from the Yichang court on December 21 giving me 10 days' notice to leave the house," she said, adding that the court refused to show her the documents in Jiang's case relating to the seizure of her property.
Huang said US embassy staff had tried to help her resolve her difficulties but she did not know what else to do.
"I have now packed my things but I don't know where I will go," she said.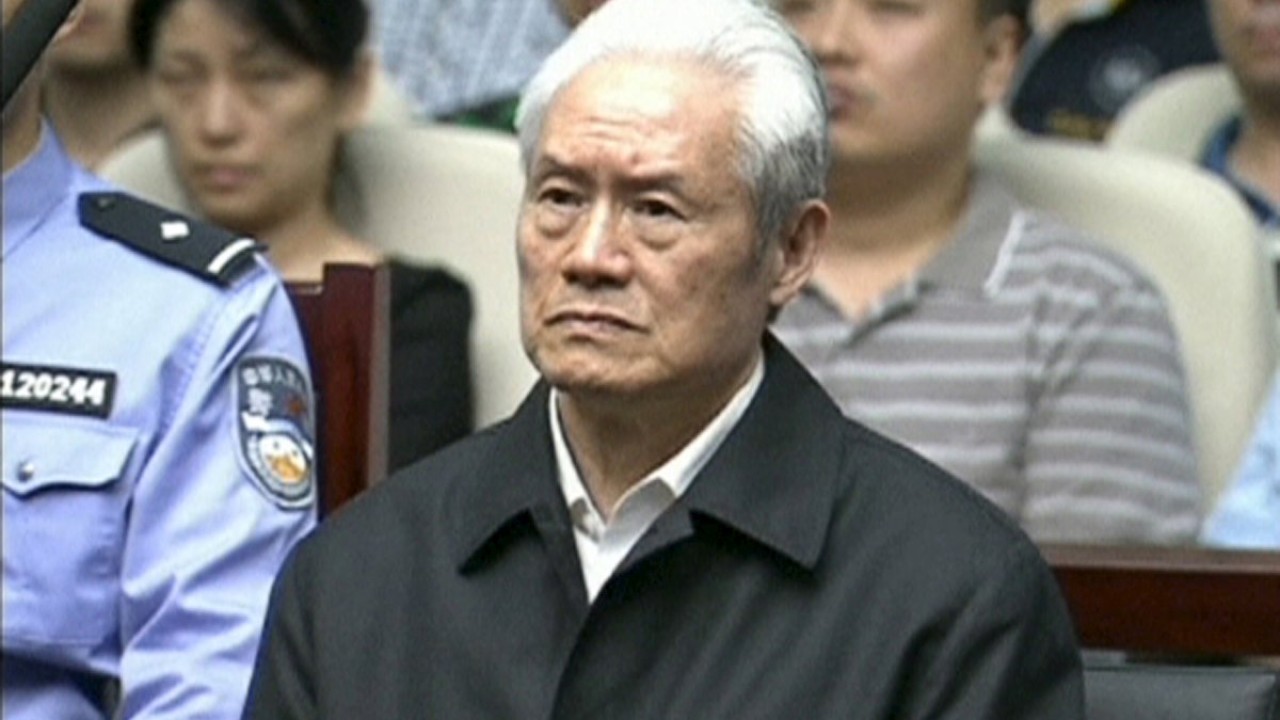 01:49
China senior official Zhou Yongkang gets life sentence
China senior official Zhou Yongkang gets life sentence
The embassy did not respond to requests for comment on Tuesday.
Chen Yixuan, Zhou Bin's appeal lawyer, said that if Zhou Bin was a party in Jiang's case, he should have been called as a co-defendant or witness, but neither happened.
"This enforcement by the court is against the law," Chen said. "If the court wants to evict Huang from her house and confiscate all her property, then why not let her go back to the US?"
He said the authorities were afraid that Huang, who was married to Zhou Bin for 25 years, would reveal sensitive information if she left China.
"In China, she does not have free speech at all," Chen said.
This article appeared in the South China Morning Post print edition as: Disgraced security chief's relative pleads to leave China