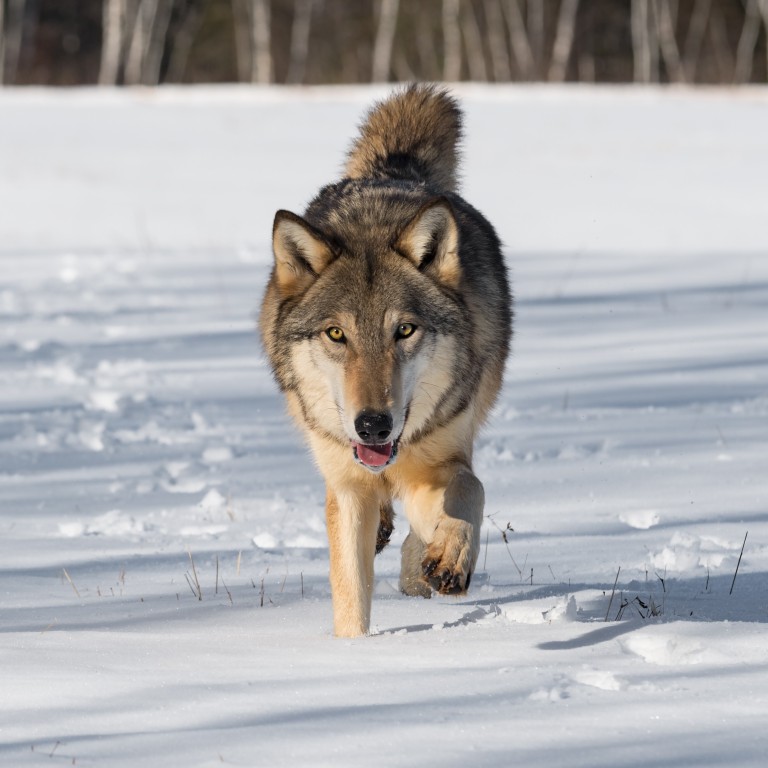 China adds 517 species to protected wildlife list
Wolf, golden jackal and large-spotted civet among hundreds of animals granted special status in first major shake-up of the inventory for over 30 years
Move is part of a revision to the Wildlife Protection Law, which started with a ban on the trade and consumption of wild animals in February last year
China has added 517 new species to a list of
nationally protected animals
, marking the first major update of the inventory since its introduction in 1989.
The additions, which include the wolf, large-spotted civet and golden jackal, take the number of species on the List of Wildlife under Special State Protection – an adjunct to the
Wildlife Protection Law
– to 980.
The National Forestry and Grassland Administration and the Ministry of Agriculture and Rural Affairs jointly published the updated list on Friday.
Among the other additions were the Skywalker (or Gaoligong) hoolock gibbon and Bailey's (or hot-spring) snake, which is endemic to Tibet.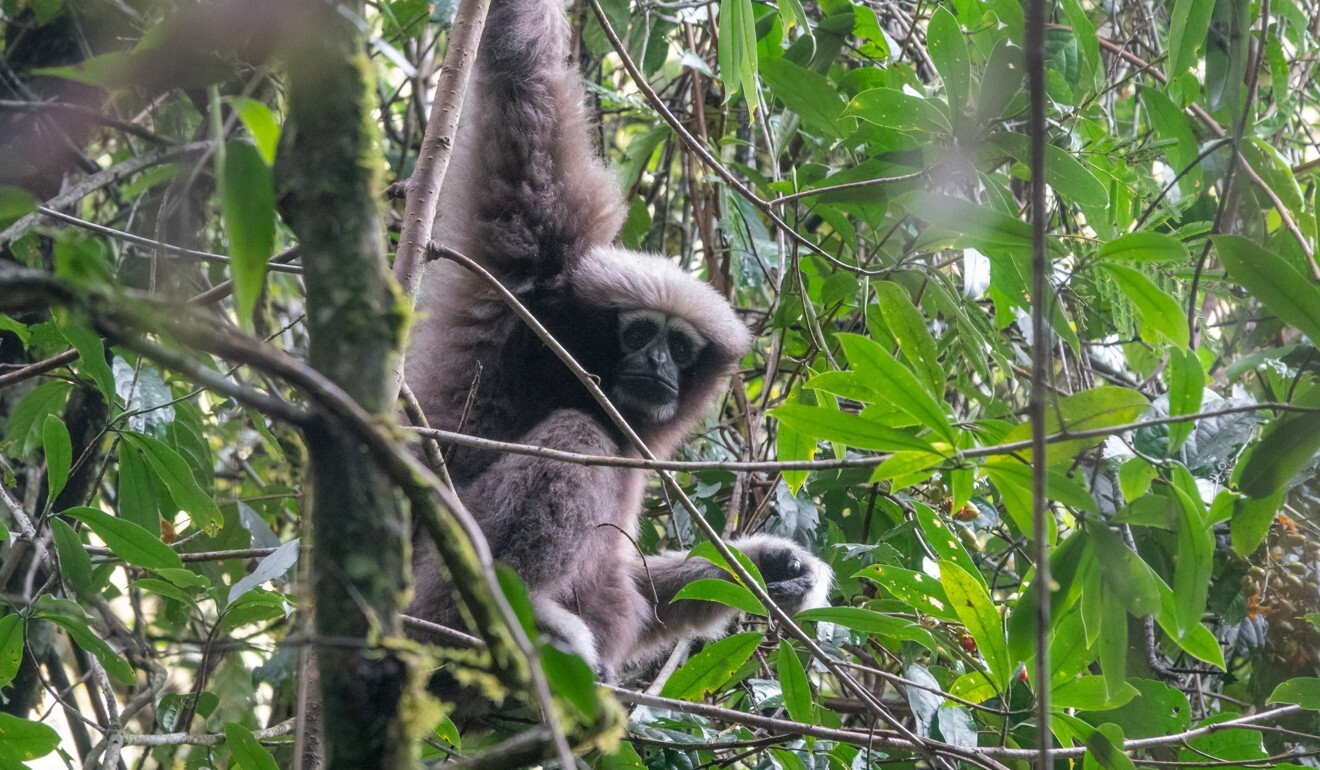 Of the protected species, 234 have first-class protection and 746 second-class. The revision also saw protection upgrades for 65 species, including the critically endangered
Yangtze finless porpoise
, from second class to first.
Other first-class protected animals include giant pandas, Tibetan antelopes and red-crowned cranes.
The changes also saw some animals, including the Assam macaque, Alpine ibex, and Burmese python, have their protection level downgraded as they are considered to be less at risk then they once were.
The punishments for poaching or trading in animals with first-class protection are more severe than for those with second-class protection.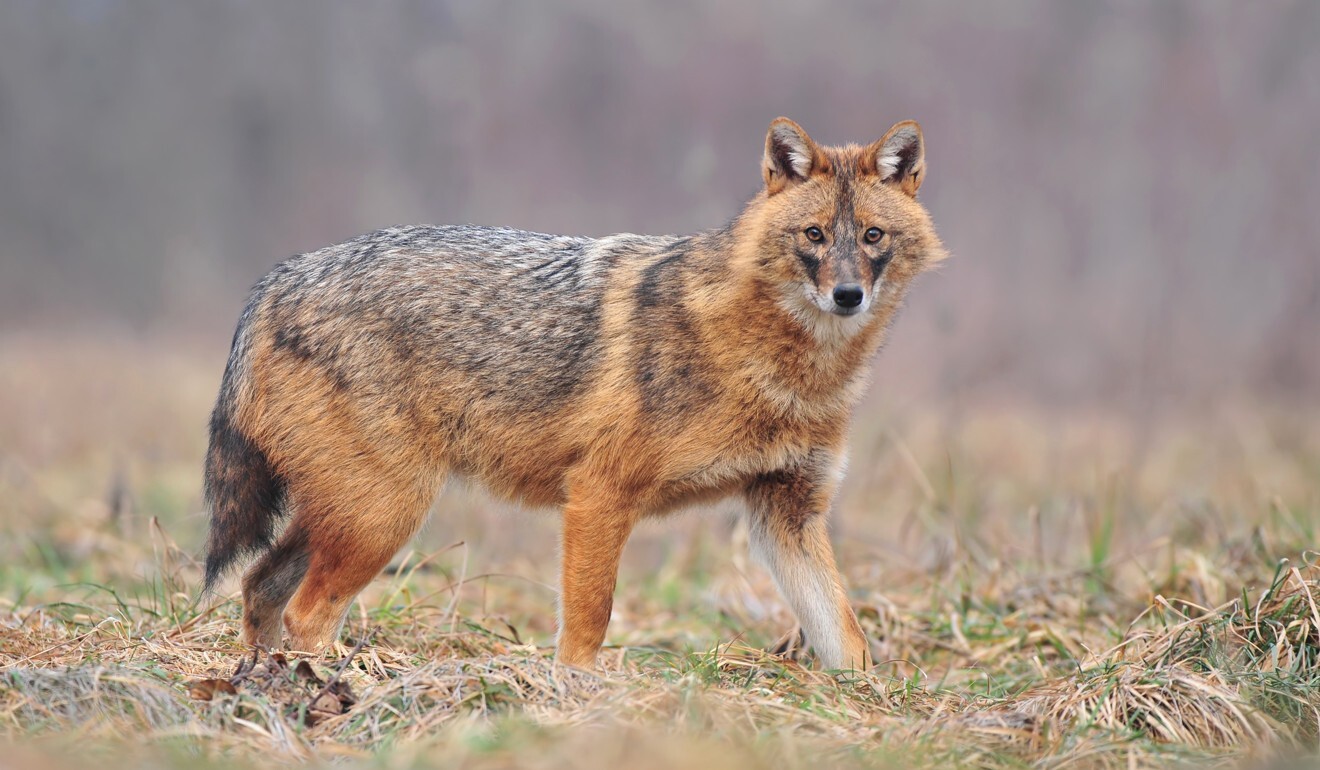 Before Friday's announcement, the protected animals list had gone largely unchanged for more than 30 years. The only other adjustments came in 2003, when the musk deer was added to the inventory, and in June last year, when the protection level for
pangolins was upgraded from second-class to first
.
The treatment of China's wildlife came sharply into focus early last year, when several experts sought to find links between the consumption of wild animals and the Covid-19 pandemic.
In February 2020, the government fast-tracked a ban on the trade and consumption of wild animals, and in October, the
National People's Congress
began its review of the proposed revisions to the Wildlife Protection Law.
Zhou Haixiang, an ecology professor at Shenyang Ligong University, said that while the expansion of the list was a step in the right direction, China still had some way to go.
"The inventory is good for the protection of some species, but it should be expanded to cover all kinds of wild animals," he said.
"It's like the wetland ecosystem. It's not only some species of birds or plants that are important, but also the hydrological environment and the relationship between aquatic organisms."
Since the introduction of the trade and consumption ban there had been a sharp fall in the number of poaching cases, but that should only be the start, Zhou said.
"We should also ban the commercial use of all wild animals, which accounts for about 70 per cent of animal use," he said.
This article appeared in the South China Morning Post print edition as: List of protected species more than doubles to 980