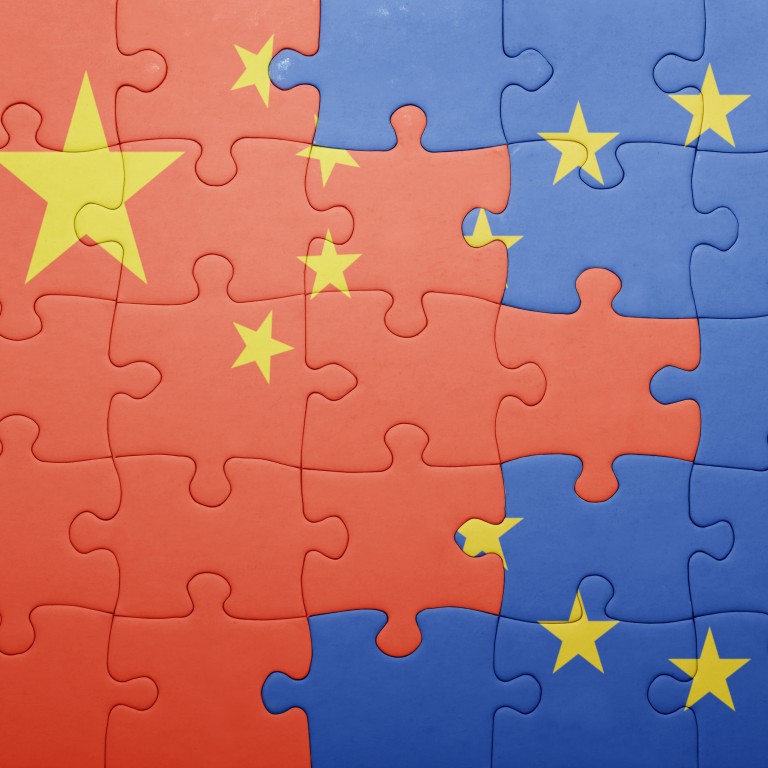 China sees leverage as Portugal takes presidency of European Council
Beijing is keen to get its investment pact with Brussels ratified and has urged Lisbon to help speed up the process
Analyst says Portugal's clout in Europe might be limited but the country is seen as China-friendly
Beijing's drive to get a major investment deal ratified with Europe may get some additional help from its ties to Portugal, which on January 1 took on the six-month rotating presidency of the European Council.
The council includes leaders from the 27 members of
the European Union
and sets overall direction and common foreign policy. Despite each rotation lasting just six months, the presidency brings with it the responsibility to resolve deadlocks and lead member states towards a consensus on sensitive issues.
Portugal takes on the role after its immediate predecessor Germany on December 30 helped seal a controversial deal known as
the EU-China Comprehensive Agreement on Investment
, or CAI. The pact, which needs ratification by EU members, is touted by Brussels as one that will rebalance trade and investment between the EU and China "based on values and sustainable development principles".
The agreement "provides for an unprecedented level of market access for EU investors", according to an EU statement that followed the signing. "The CAI will significantly improve the level playing field by laying down clear obligations on Chinese state-owned enterprises, prohibiting forced technology transfers and other distortive practices."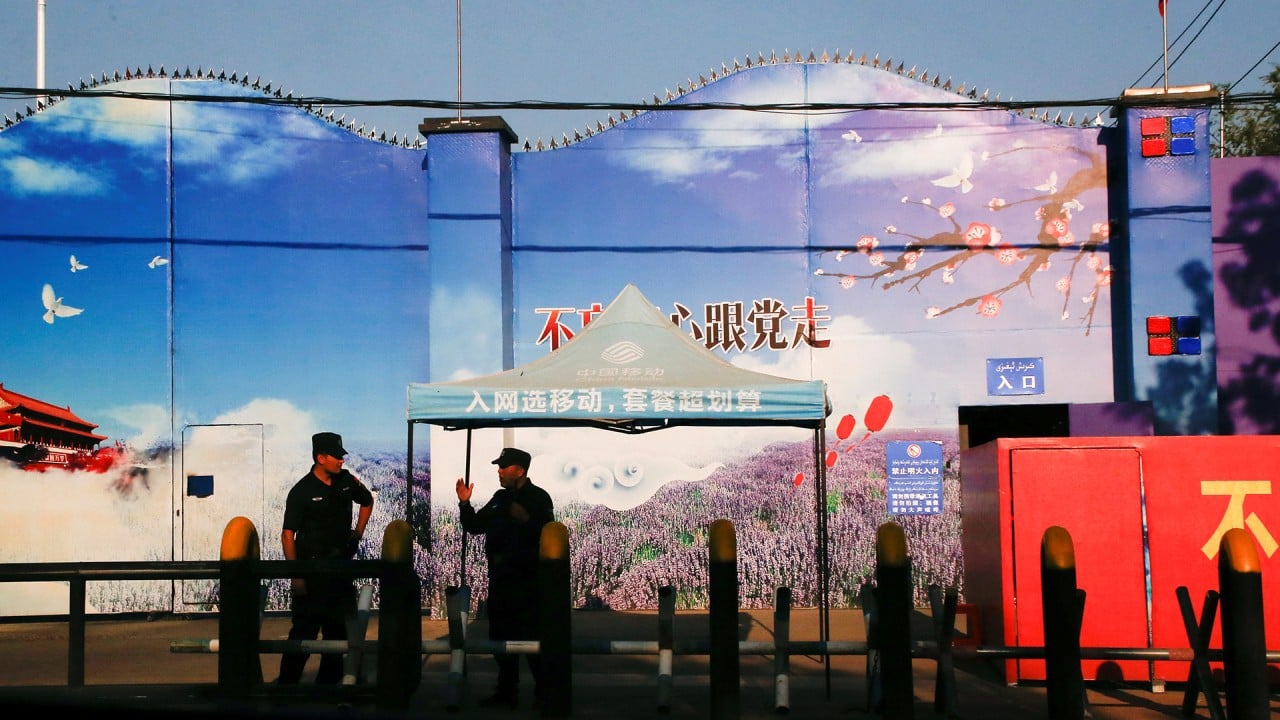 02:27
US declares China has committed genocide in its treatment of Uygurs in Xinjiang
US declares China has committed genocide in its treatment of Uygurs in Xinjiang
The new
Joe Biden
administration in the US does not buy that line. It has expressed concerns the deal could serve to weaken the Atlantic alliance at a time when Washington has accused Beijing of predatory trade practices, intimidation of neighbouring states, and violation of human rights by interning ethnic Muslim minorities in labour camps in
the Xinjiang region
.
China has rejected these allegations, and said the Xinjiang camps exist, but are for re-education in the face of religious extremism and terrorism.
Hurry up
Ratifying the agreement could take as long as two years, but Zhang Ming, China's ambassador to the EU, urged Portugal to help speed up the process, suggesting completion late this year or in the first half of 2022.
"Portugal can as the president of the European Council push both sides to complete the review process as fast as possible," he said, before going on to praise Lisbon for not interfering in China's internal affairs.
"Your country is a very close friend with China … I think we can consider the China-Portugal relationship as a model for bilateral relations," Zhang said.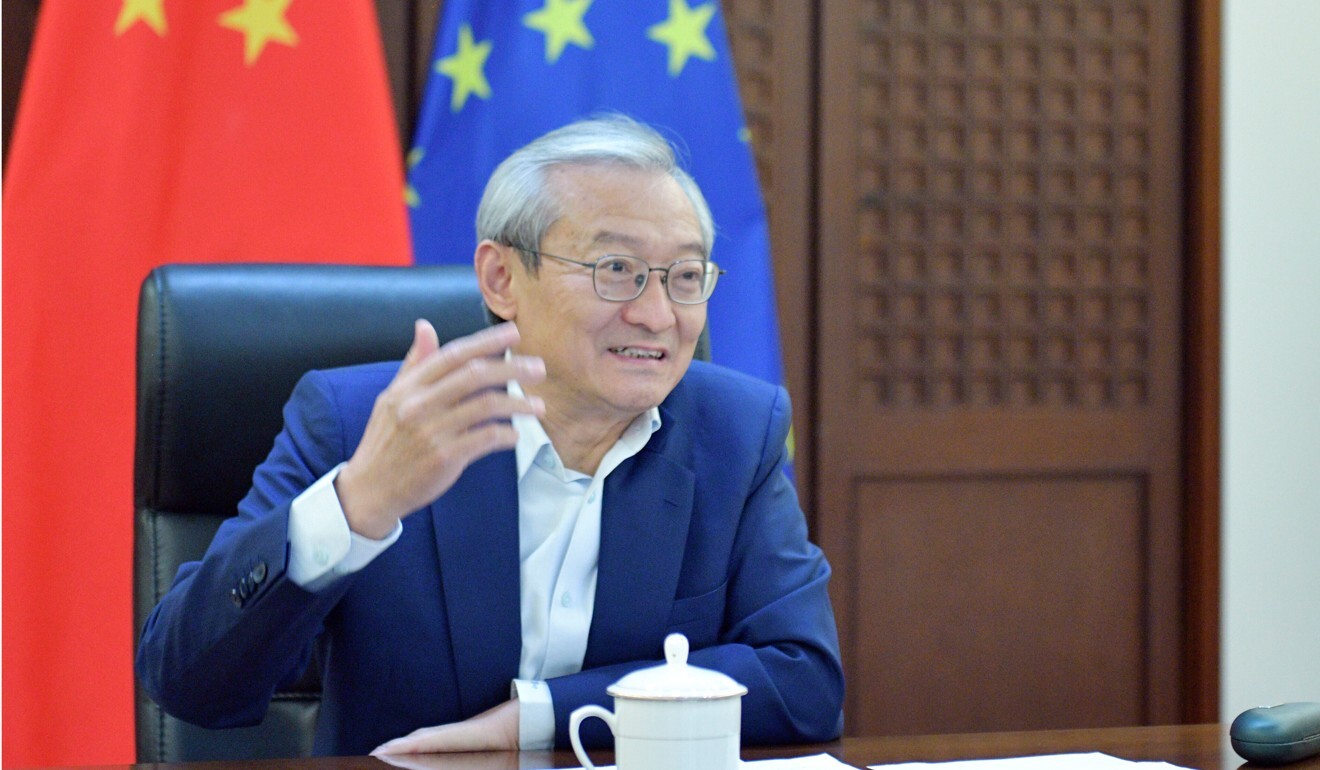 Rather than mere flattery, Zhang's comments reflect a perspective in Beijing following the 1999 handover of Macau to China from Portugal, according to José Manuel Duarte de Jesus, Lisbon's China ambassador between 1993 and 1997.
While negotiations between Britain and China over neighbouring Hong Kong were prolonged and contentious, Beijing's dealings with Portugal left a good impression, he said. "Beijing sees its relations with Portugal as the epitome of win-win cooperation," he added.
The retired diplomat favours closer ties between the countries and is a member of Friends of the New Silk Road, a think tank in Portugal lobbying for Chinese President Xi Jinping's
Belt and Road Initiative
.
The think tank includes officials of Chinese state-owned enterprises that have large stakes in Portuguese companies, as well as influential figures in local business and academic circles. António Costa Silva, an economist and oil executive invited by Lisbon last year to draw up the country's post-pandemic recovery plan, is a member.
"The task Portugal faces during its presidency is how to make the EU's China policy reflect its own successful approach to bilateral relations with China," said Cui Hongjian, director of the Department for European Studies at the China Institute of International Studies in Beijing.
He noted that EU members like Poland oppose the investment deal with China, so Lisbon will be tested during its presidency of the European Council.
China's orbit?
In 2017, Chinese investment in Portugal totalled US$4.36 billion, or more than three times the US$1.26 billion from the US, according to OECD figures cited by the European Think-tank Network on China.
In the same year, researchers at Portugal's University of Aveiro said that out of 17 EU member states studied, Portugal was the only one where Chinese investment was higher than US spending.
Washington has well noted China's growing interest in Portugal.
In September last year, then-US ambassador to Portugal George Glass said the country "has to choose between its allies and the Chinese" in an interview with local newspaper Expresso. Glass called the country a "battlefield" between the US and China, hinting that security ties could be damaged.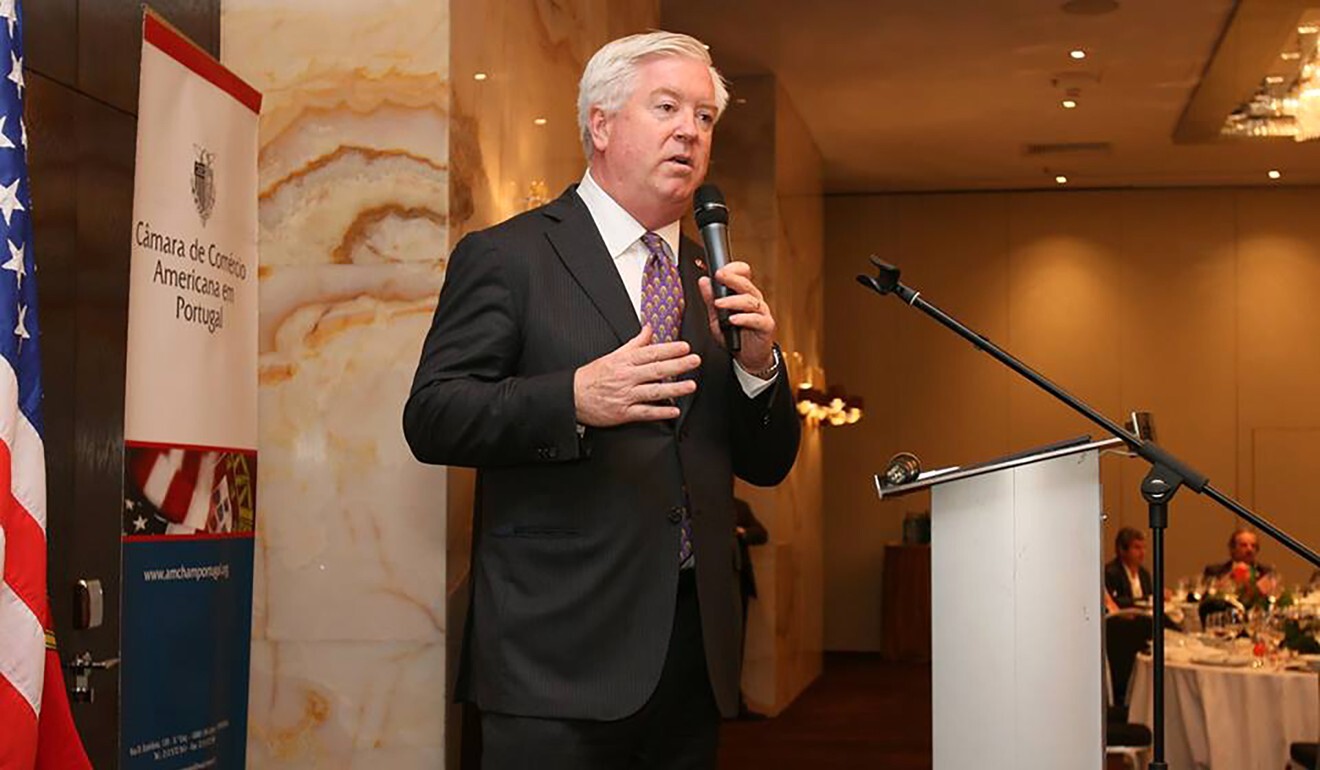 Meantime, Lisbon has indicated that despite ambassador Zhang's hope for a helping hand from Portugal to push through the CAI deal, the country's immediate priority is Europe's economic recovery from the pandemic.
According to a report by the European Parliamentary Research Service (EPRS), the EU's in-house think tank, Portugal has organised its presidency around five themes for Europe: resilient, social, digital, green, and global. The CAI deal and China do not fall into any of them.
In fact, the EPRS report notes that Portugal's main objective for a "global Europe" is to organise an EU summit with India, while relations between New Delhi and Beijing are at their worst in decades after a deadly military clash on their disputed border last June.
"The Portuguese presidency has committed to holding [an EU-India] summit during its presidency with a view to furthering collaboration and joining forces so that, in their own words, a safer world, based on shared prosperity and the defence of democracy, prevails," the EPRS report said.
Portuguese foreign minister Augusto Santos Silva also rejected the notion that Portugal was "some kind of a special friend of China", in an interview with the Financial Times last year.
Xinjiang again
Nevertheless, Portugal's track record with Beijing means its presidency is a welcome development for China, according to Wang Yiwei, a professor in European studies at Renmin University in Beijing.
Wang said that while Portugal's clout in Europe might be limited by its relatively small economy, the country's lack of emphasis on human rights issues, in contrast to bigger member states like France, was an advantage from Beijing's perspective.
"While French leaders have sometimes shown signs of wanting to repel China, Portugal is much more willing to play the role of a bridge-builder," he said.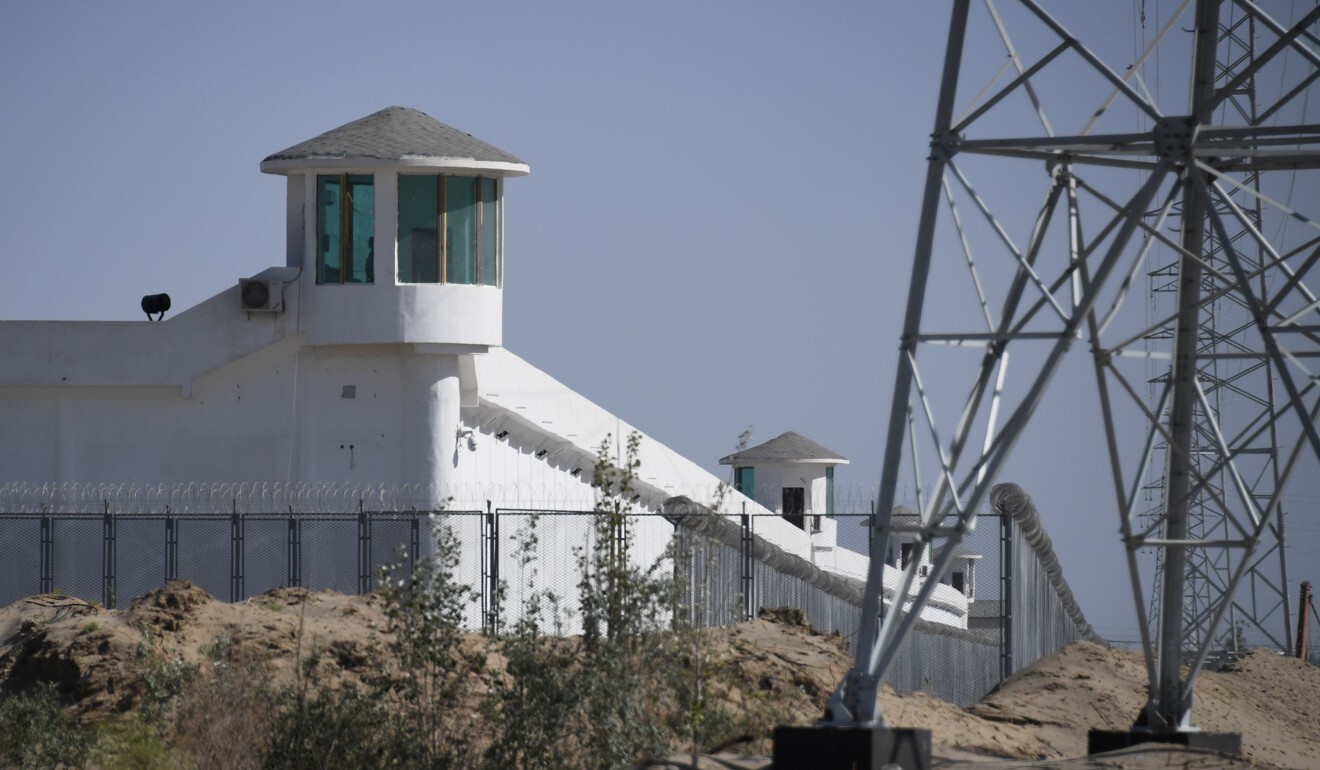 Wang added that China's diplomatic strategy towards the EU has always placed the European Council above other bodies, like the European Commission.
"The European Commission is focused more on EU-wide policy like agriculture and these kinds of economic interests but the European Council takes on the bloc's overall political strategy, so that's why China gives it more importance," Wang said.
But the final say on the CAI investment deal will go to the European Parliament, which could block the agreement.
The European Parliament also awarded the 2019 Sakharov Prize for Freedom of Thought to the
Uygur academic Ilham Tohti
, who was sentenced to life in prison by China in what the EU called a show trial in 2014.
This article appeared in the South China Morning Post print edition as: Will 'friendly' Portugal help seal deal?