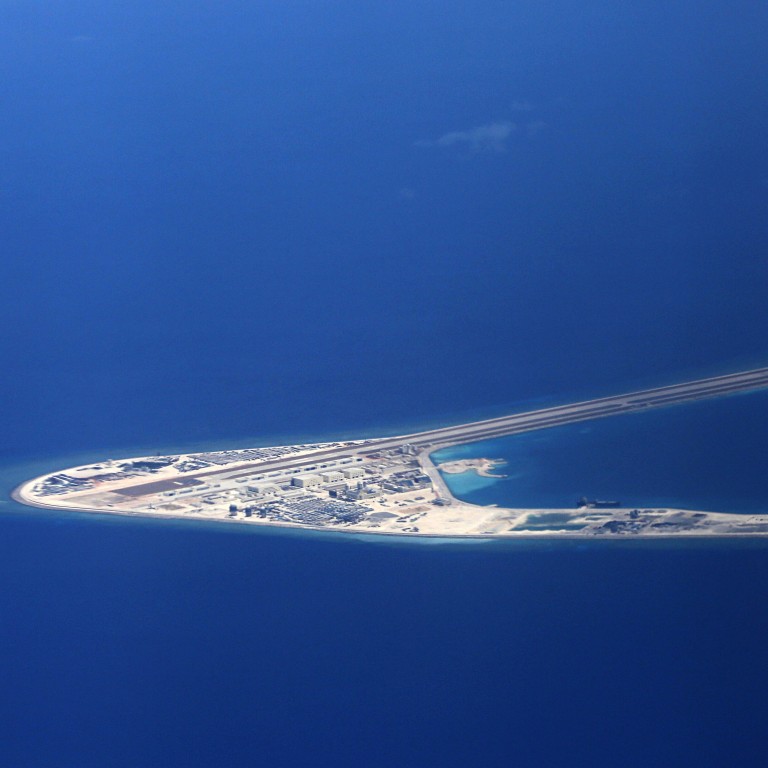 Xi Jinping says China has a legal problem: finding the lawyers to defend its interests abroad
President has raised concerns about a lack of legal talent, calling it 'a security risk' in a speech two years ago that was recently made public
Observers say there is a growing awareness among the leadership that Beijing is at a disadvantage in international disputes
This is the first in a series by the SCMP looking at how China's legal system has changed over the decades and some of the challenges it faces today. Here, Jun Mai looks at how Beijing struggles to make its case on the international stage.
With China and its companies facing an increasing number of bruising overseas legal battles, defending the country's interests abroad has become a pressing issue for
the ruling Communist Party
.
President Xi Jinping
raised concerns two years ago in a speech that was only made public in December, saying China lacked the legal professionals needed to protect its growing interests, which he said posed a security threat.
"A large amount of foreign-related affairs of Chinese companies are in the hands of European and US-based law firms, and there's a very big security risk in this," Xi told the country's top law enforcement body in February 2019.
"The relevant departments must come up with a solution and resolve to tackle the problem," Xi said in the speech, which was published in an official collection of Xi's remarks on "comprehensively ruling the country by law".
Observers said it reflected a growing awareness among the Beijing leadership that it is at a disadvantage on international legal matters. Those cases range from the 2016 tribunal ruling on the
South China Sea
to social media company
TikTok
's legal wrangle in the United States.
Beijing refused to participate in
the 2016 case brought against it by the Philippines
at an international tribunal in The Hague and disputed the legality of the verdict that rejected China's territorial claims to the vast majority of the South China Sea, calling it a "nothing more than a piece of waste paper".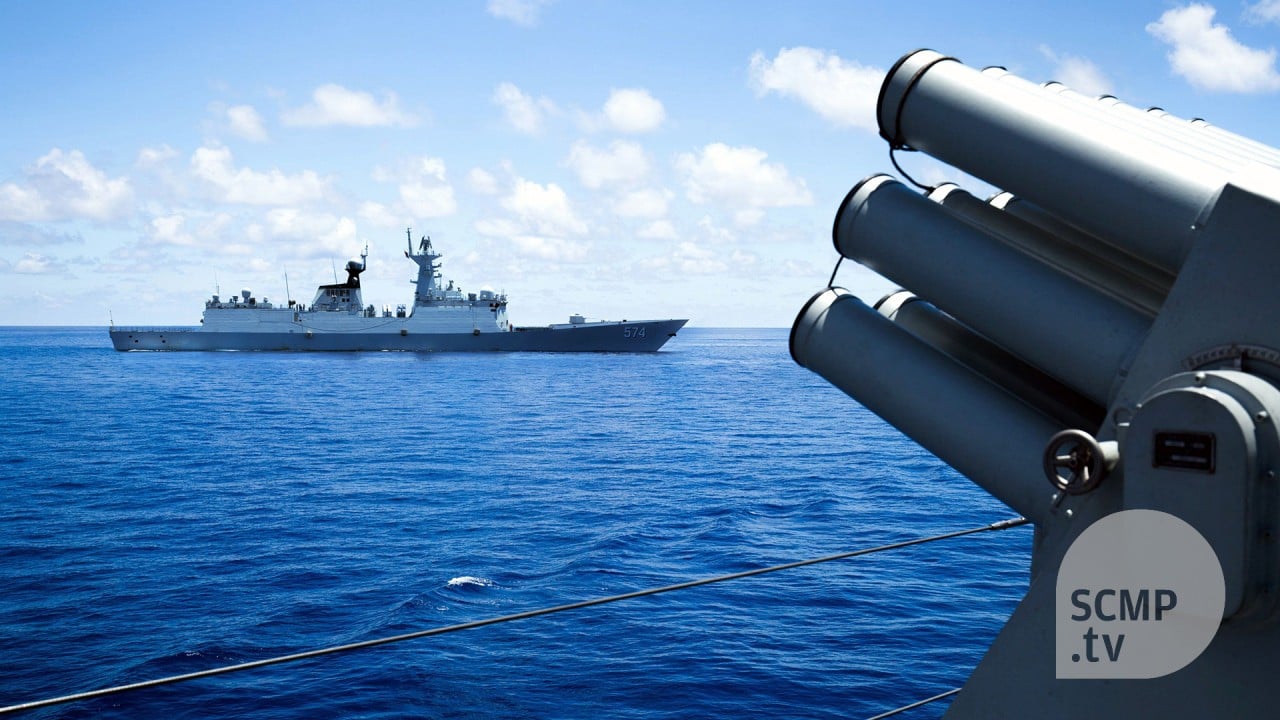 01:30
Hague rules against China in South China Sea case
Hague rules against China in South China Sea case
Since then, discussions about how to better handle similar international legal disputes have gained traction among China's foreign policy community.
Yang Yanyi, the country's former ambassador to the European Union, last year called for more legal talent to be nurtured in international law to better protect China's growing maritime, space, polar and hi-tech interests. She made the call at the April meeting of the country's top political advisory body, where others also drew attention to the lack of legal support for overseas projects under
the Belt and Road Initiative
– China's global infrastructure investment scheme.
In his 2019 speech, Xi urged for international disputes to be effectively handled "from a legal perspective", and he raised concern over the dearth of Chinese talent in international law, saying this had to be addressed to support the country's expanding overseas business interests.
He said there were fewer than 600 Chinese lawyers who could independently handle the most common trade disputes, such as anti-dumping and anti-subsidies cases, and about half that number were qualified to take on cases at the
World Trade Organization
's appeal body.
Xi also wants more Chinese legal professionals on international bodies. "We must recommend more legal talent to take positions at international economic, trade and arbitration organisations, to proactively take part in – and hopefully lead – the effort of rule-making … to increase the influence of our country in global governance," he said.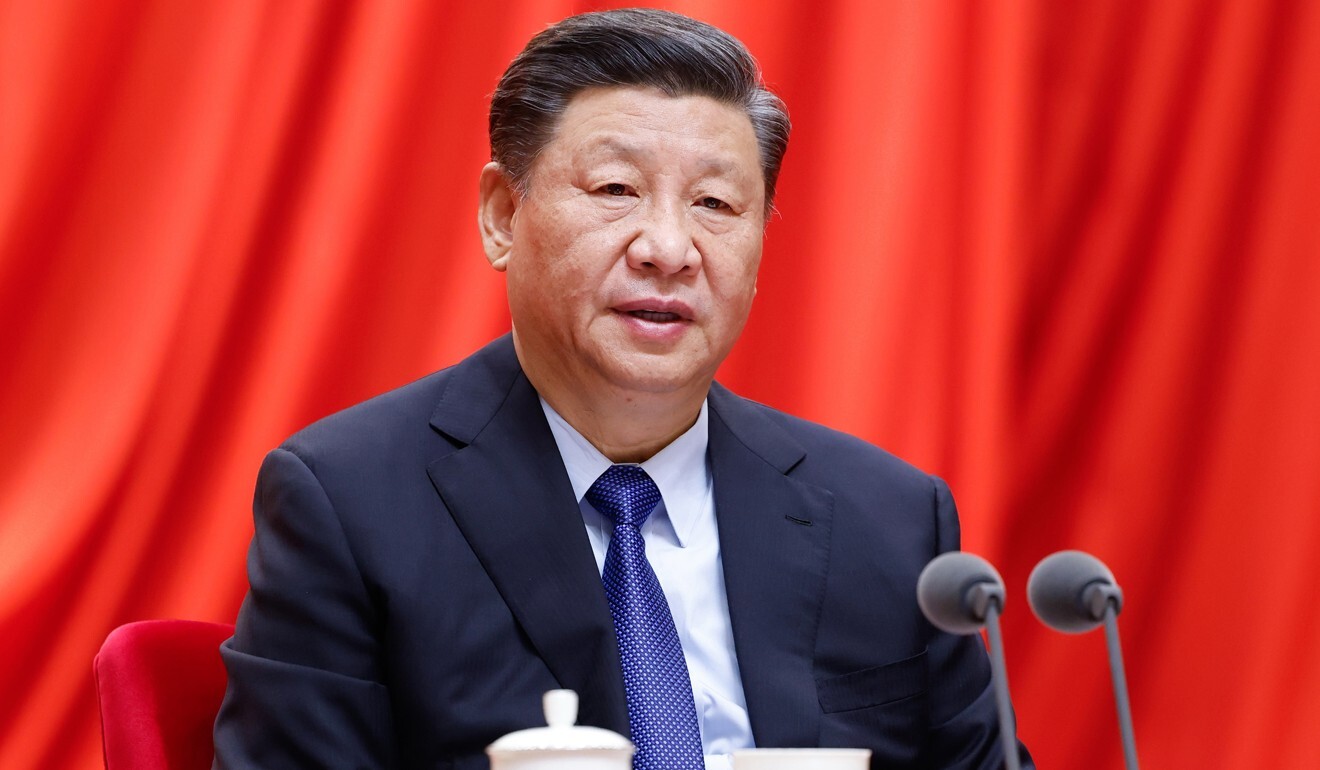 Wang Jiangyu, an international law professor at City University of Hong Kong, said the increasing international scrutiny of Chinese companies in sensitive sectors could be driving the legal concerns.
"Areas that might not have looked that sensitive in the past have become increasingly so under the changing geopolitical environment," he said. "Companies that deal with artificial intelligence are considered quite sensitive now, for example."
He said state-owned enterprises were also a focus, given their links to the Chinese government and that some were in strategically important sectors like natural resources and energy.
During the
Donald Trump
era, US sanctions were imposed on Chinese technology companies on national security grounds, a policy that had bipartisan support and that the
Joe Biden
administration has so far continued on the same track with.
In the most prominent international legal battles, Chinese companies have been represented by local firms. TikTok, for example, the hugely popular short video social media platform, hired a team of lawyers headed by Beth Brinkmann – who was deputy assistant attorney general in the Department of Justice under Barack Obama – to challenge Trump's executive order against the company last year.
According to James Zimmerman, a partner in the Beijing office of international law firm Perkins Coie and former chair of the American Chamber of Commerce in China, Xi's main concern with using foreign lawyers seems to be about control.
"Foreign lawyers are bound by confidentiality and privilege and risks are low on potential leakage of confidential information," Zimmerman said. "The real issue is control. Xi wants to see party control over the flow of information, as well as control over legal services and strategies."
He said it was in the interests of Chinese companies to have the best legal team possible.
"Even sophisticated Chinese companies would know that they need to retain qualified counsel and would never retain a Chinese law firm by default," Zimmerman said.
But Wang from CityU said it could take two to three decades before there was a sizeable pool of legal talent available to take on international cases.
He said the main obstacles were the language skills needed for legal debates in English and proficiency in the common law system, which Chinese lawyers were not familiar with.
"It's also difficult to find qualified lecturers in China [to train lawyers]," Wang said. "I don't think native English speakers would be allowed to teach international law in China's universities for political and other reasons."
He Zhipeng, a law professor with Jilin University, estimated that less than half of the international law graduates from China's major law schools in recent years had landed jobs in the area.
One reason was that there were not enough government positions available in international law, said He, who is also a vice-director of the semi-official Chinese Society of International Economic Law.
He said strict limits on headcount had made it difficult to recruit new talent for places like the Department of Treaty and Law under both the foreign and commerce ministries, or in Chinese embassies that do not have legal advisers.
Nevertheless, there have been initiatives to encourage more Chinese to go into international law over the past decade. And this year, the justice and education ministries launched a joint scheme aiming to recruit about 400 international law students annually for master's programmes at 15 universities across China. The universities have partnered with local law firms to offer the students further training, said He, whose university is taking part in the initiative.
"As China's power continues to grow, these things will be achievable," he said. "It just takes some time."