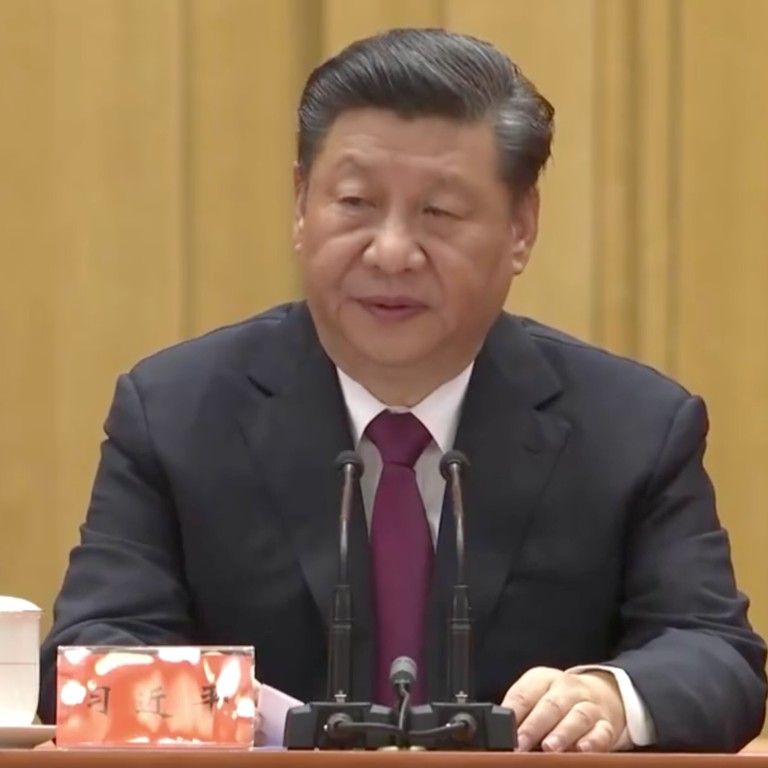 Xi Jinping declares extreme poverty has been wiped out in China
President says 850 million people have been lifted out of destitution in an 'unprecedented accomplishment'
Beijing's success in fighting poverty has been pegged to the country's ambitious economic reform
China has declared complete success in
eliminating extreme poverty
, with President
Xi Jinping
hailing the lifting of 850 million people out of destitution as an "unprecedented accomplishment" unmatched by any nation in modern history.
In a speech at a ceremony in Beijing on Thursday to commend poverty fighters, broadcast live on state television, Xi said his signature campaign to improve livelihoods had added 100 million people to the total during his eight years in power.
"There is no other country that could achieve such remarkable poverty alleviation progress within such a short time," he said.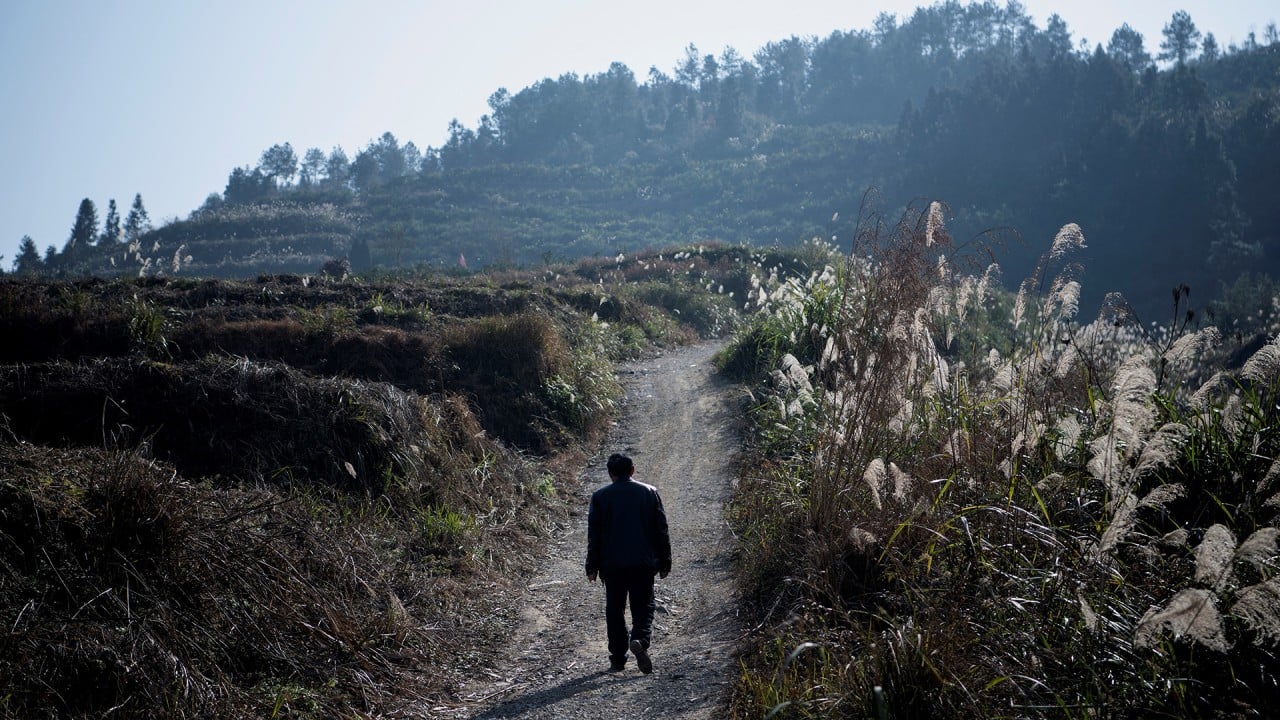 04:59
Xi Jinping declares 'complete victory' in China's anti-poverty campaign, but some still left behind
Xi Jinping declares 'complete victory' in China's anti-poverty campaign, but some still left behind
China's success in fighting poverty has been pegged to its ambitious economic reform, and comes as the nation is recovering ahead of other global powers from the Covid-19 pandemic amid open tensions with the United States.
"Eradicating extreme poverty is yet another remarkable miracle of mankind worthy of historic remembrance. It is a great honour belonging to the
Chinese Communist Party
and the people," Xi said.
He was speaking ahead of the annual parliamentary meetings known as the "two sessions" next week, when Beijing will unveil a detailed road map for medium-term growth, eyeing more reliance on domestic consumption. The party is also getting ready to celebrate its 100th anniversary this year.
Poverty alleviation
has been a long-term goal for the party since it took power in 1949, and a bedrock foundation for its mandate. Progress has gathered pace along with its opening up and economic reform over the past decades.
After becoming president in 2013, Xi listed poverty elimination as one of the core missions for his administration and set a deadline of 2020. The party is also expected to declare success in building a "moderately prosperous society" next, elevating living standards to cement its leadership and legitimacy.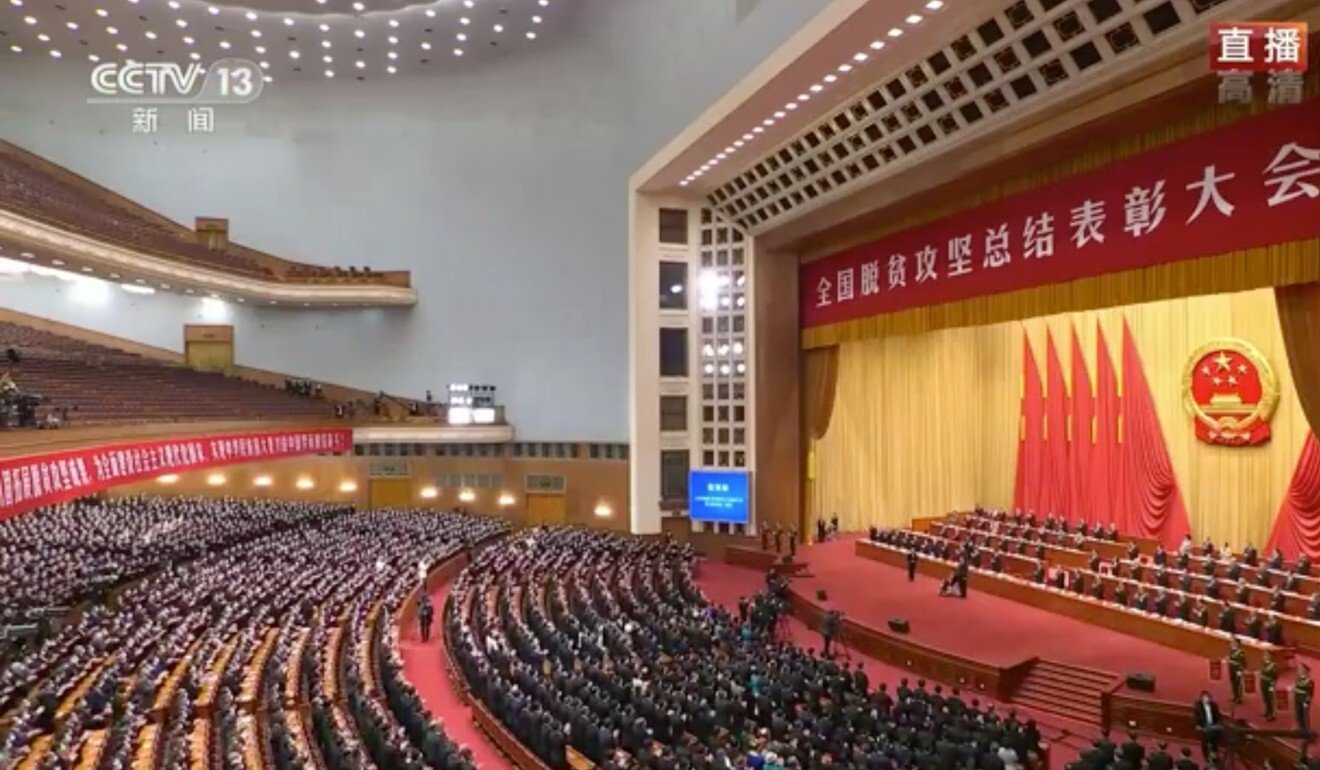 Apart from the official narrative, China's success on the poverty-elimination front has also been recognised globally. The World Bank acknowledged back in 2017 the country's "unmatched record", accounting for more than 70 per cent of global success in eradicating extreme poverty since the 1980s.
Xi said on Thursday that 98.99 million people had been freed from abject poverty after an eight-year campaign and residents of more than 800 counties, with average income under 4,000 yuan (US$619) a year, had been removed from the official poverty list.
The country has invested nearly 1.6 trillion yuan in poverty alleviation over the past eight years, according to the official Xinhua news agency.
Xi presented awards and certificates to grass-roots party secretaries, academics, school principals and others for their key contributions to the nation's cause.
They were seated along with state leaders on the rostrum of the Great Hall of the People. More than 1,980 individuals and over 1,500 collective units were also honoured.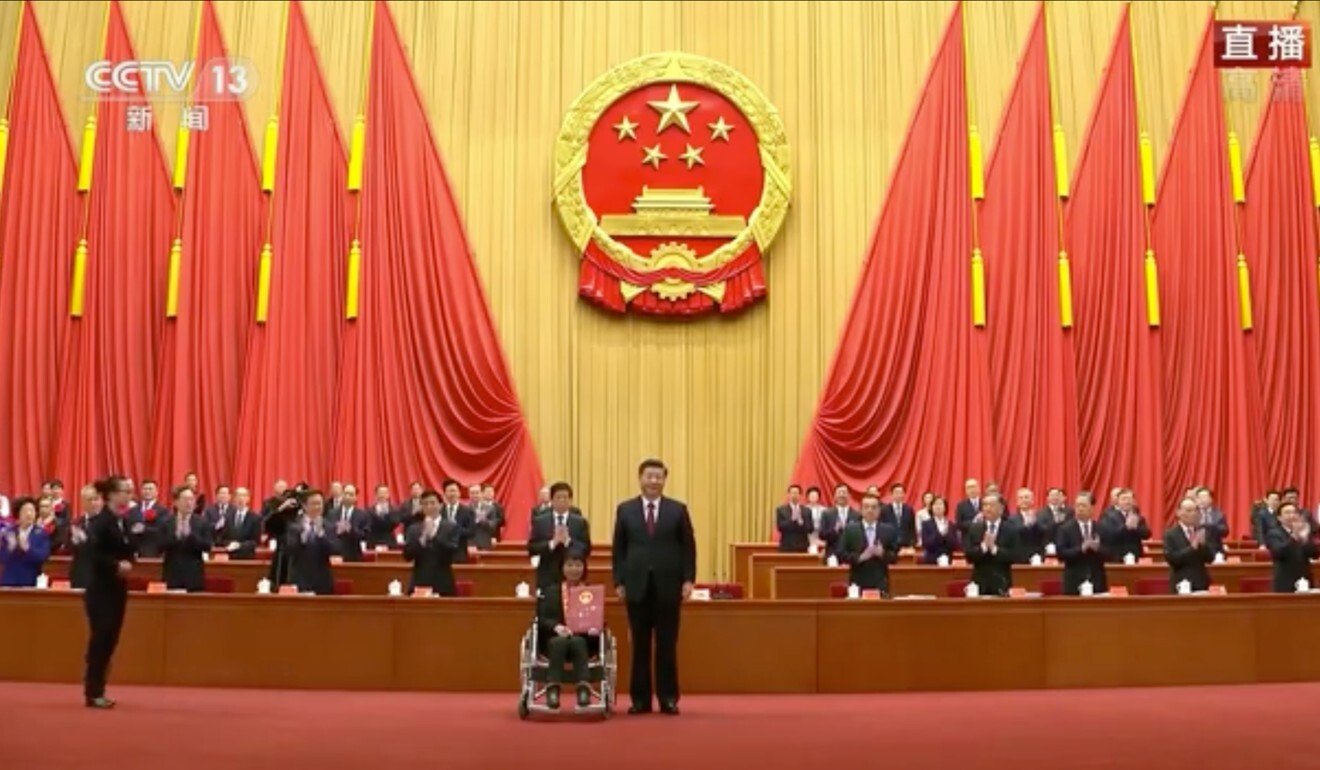 Xi attributed the success of the campaign to precise strategies focused on households and individuals with tailored measures to lift productivity.
He ordered cadres to consolidate poverty alleviation accomplishments and continue to build on transitional rural revitalisation measures to achieve
common prosperity
.
He also ordered assessment and evaluation programmes to prevent people from falling back into poverty traps.
"Shaking off poverty is not the finish line but the starting point of a new life and new endeavour," he said.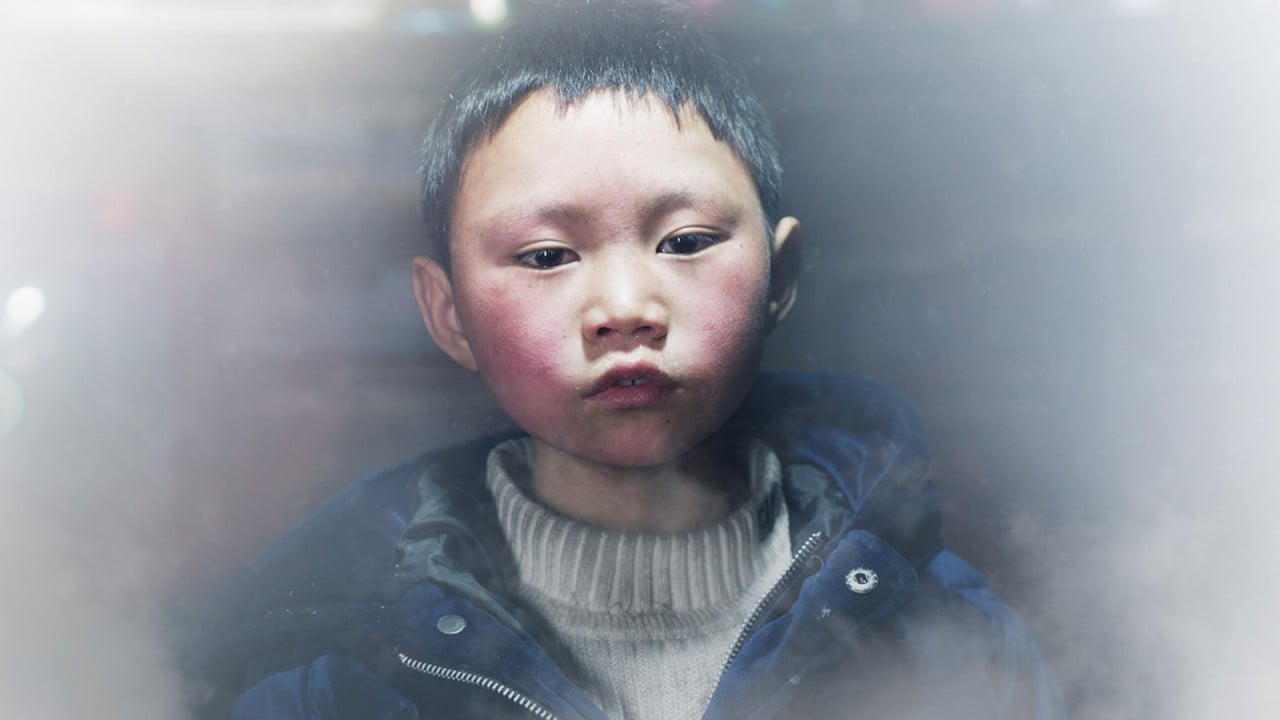 07:46
China's ice boy: A family portrait of extreme poverty
China's ice boy: A family portrait of extreme poverty
More than 1,800 cadres died in China's battle against poverty, mostly because of accidents, illness and exhaustion, state media said. Among them was Huang Wenxiu, a Beijing university graduate who volunteered to fight poverty in her home province of Guangxi. She died in a summer flood in 2019 at the age of 30.
China's poverty line is set at about US$2.30 a day – slightly above the World Bank's lowest threshold of US$1.90 but below what is recommended for measuring higher-income countries.
According to Zhu Lijia, a professor at the Chinese National Academy of Governance, Thursday's event highlighted party leaders' confidence in further bolstering China's economy.
"It's a show of the party's confidence and it marks a transition from fighting poverty to revitalising China's rural economy," Zhu said.
Wu Qiang, a Beijing-based political scientist and former lecturer with Tsinghua University, said the Chinese government had been using poverty alleviation to back up its narrative about human rights developments on the international stage, and to maintain what it describes as social stability.
"But the ceremony itself is to praise the campaign as Xi's personal political achievement," Wu said.
He added that there would be more similar events in the coming months, building momentum for the party's centenary.
"Xi's status is expected to be raised further and on par with Mao [Zedong]," Wu said. "They will also try to portray the party as a nationalistic party and a leader driving China's rise. The narrative of the orderly governance of China against the 'chaos in the West' will also be played up."
Additional reporting by Jun Mai