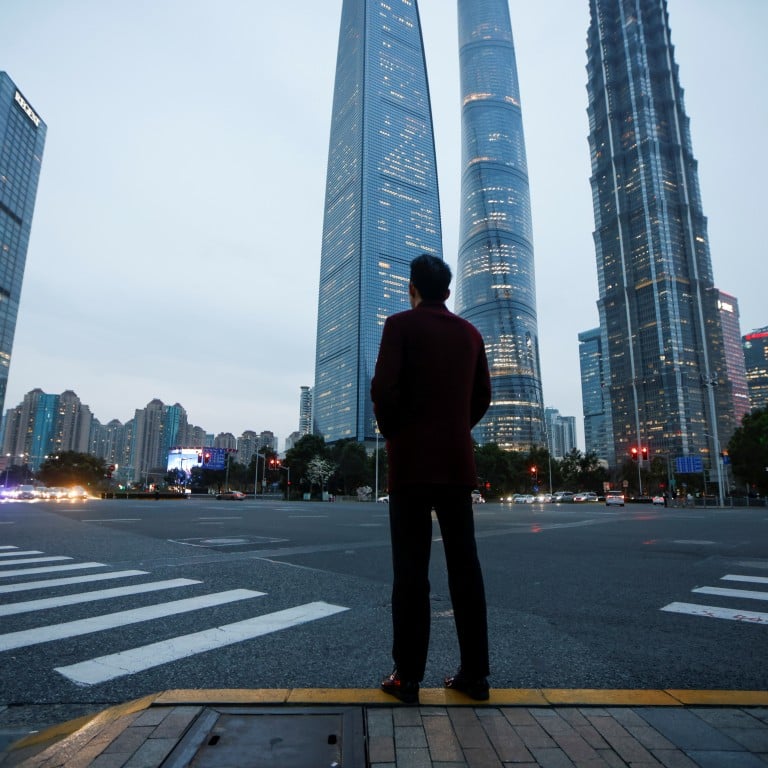 Technology key to China's vision for the future as a world leading power
Ambitious road map unveiled at National People's Congress to transform the country by 2035
Strategy presented along with five-year plan with focus on encouraging innovation and technological breakthroughs
China has for the first time unveiled an ambitious road map for its plans to transform into a world-leading power by 2035.
Technology innovation and scientific research are key to the Vision 2035 development strategy, unveiled soon after Premier Li Keqiang delivered
the annual government work report
on Friday, along with the next five-year plan.
The strategy outlines how China intends to become a leading global innovation engine, catch up to the average income level of developed countries, and display world class strengths in economy, global governance and soft power, as well as green development.
To achieve its goals, China will recalibrate its reform strategy, putting greater emphasis on the quality, rather than quantity, of future growth, with technology innovation and scientific research as key.
Greater attention will also be given to livelihood and environmental issues, to shore up the ruling Communist Party's legitimacy and mandate at a time when China faces a "once in a century" window of opportunity as well as challenges.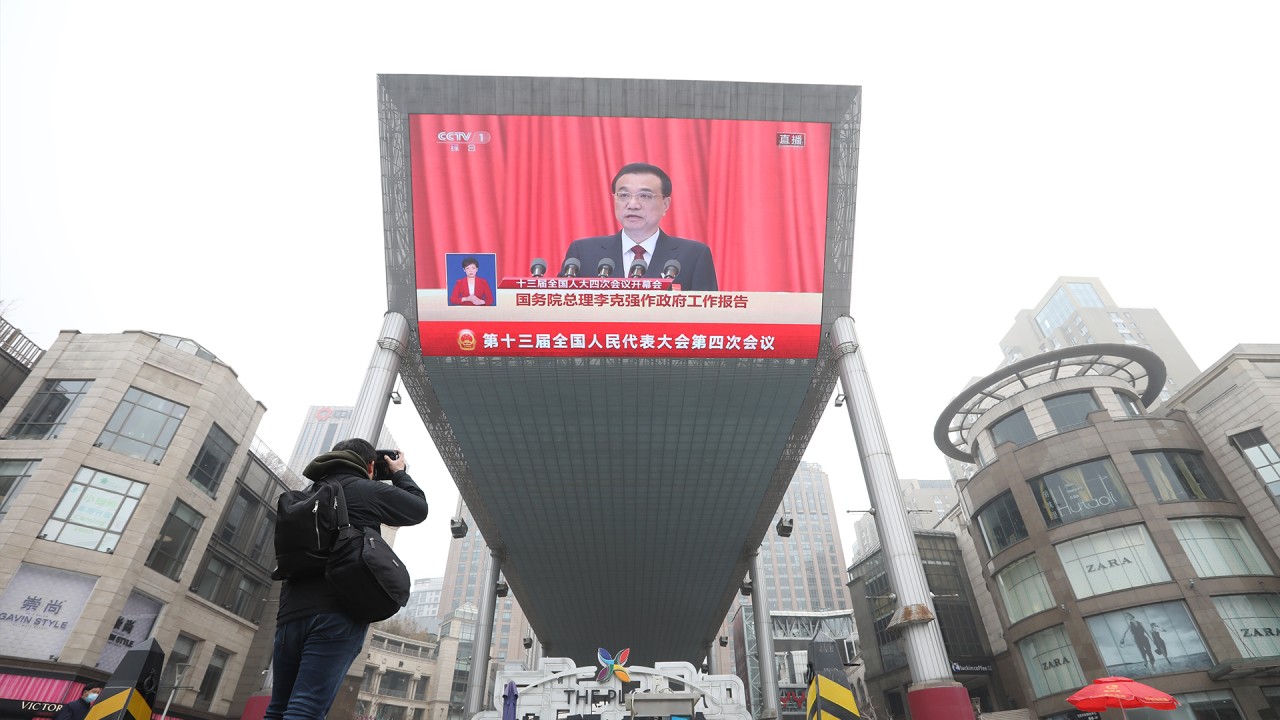 03:56
China's 2021 National People's Congress opens with Hong Kong's electoral system on the agenda
China's 2021 National People's Congress opens with Hong Kong's electoral system on the agenda
For the first time in decades, the five-year plan does not include a specific growth target, instead setting the country's economic growth at a non-binding "reasonable range" before 2025. The 50-page policy blueprint laid down targets in areas Beijing sees as indicative of an emphasis on high-quality growth.
Binding targets have been set on education, air quality and carbon reduction. Non-binding expectations include urbanisation, employment and research and development investment.
The policy shift was announced as Beijing ramps up preparations to celebrate the Communist Party's centenary on July 1. This year is also significant for President Xi Jinping, as an opportunity to outline longer-term plans ahead of next year's 20th Party Congress, where he is expected to stay on as general secretary beyond the traditional two five-year terms.
The shift away from raw growth figures underlines Beijing's recognition that the growth rates of previous decades are not sustainable, according to Steve Tsang, director of the SOAS China Institute at the University of London's School of Oriental and African Studies.
"[It] reflects first and foremost a recognition of reality. China's economy is changing and it cannot sustain the high rate of growth of the previous few decades," he said.
"Hence, the only way that it can still keep to the 'social contract' of making tomorrow better for most Chinese in return for their embrace of the CCP's monopoly of power is to change the way the general public sees what a better tomorrow means."
The five-year plan is set to be passed next week, at the end of this year's legislative session. At the same time, police in Washington will be on high alert for another possible mob attack during Joe Biden's State of the Union speech, as the country continues to deal with the impacts of the pandemic and political division.
Since China emerged as the only major world economy to achieve positive economic growth in 2020 despite the pandemic, Beijing has been sending the unmistakable message that "the East is rising and the West is declining" – or "the prosperity in China and the chaos in the West", as senior Chinese officials close to Xi have said repeatedly.
The five-year plan's introduction said China was facing "a profound change of comparison in the global powers", as well as new challenges and opportunities.
"The opportunity is primarily one of the supposed or apparent decline of the West and all it entails," said Tsang, adding that meant an opportunity for China to surpass the US and other Western countries and assert the superiority of its system.
That would also add to Beijing's defence of its most controversial policies, which it sees as core interests, he added.
"This being the case, why would Xi worry too much about backlashes against his Hong Kong or Xinjiang policies? He does not see his policies towards Hong Kong or Xinjiang as wrong," Tsang said.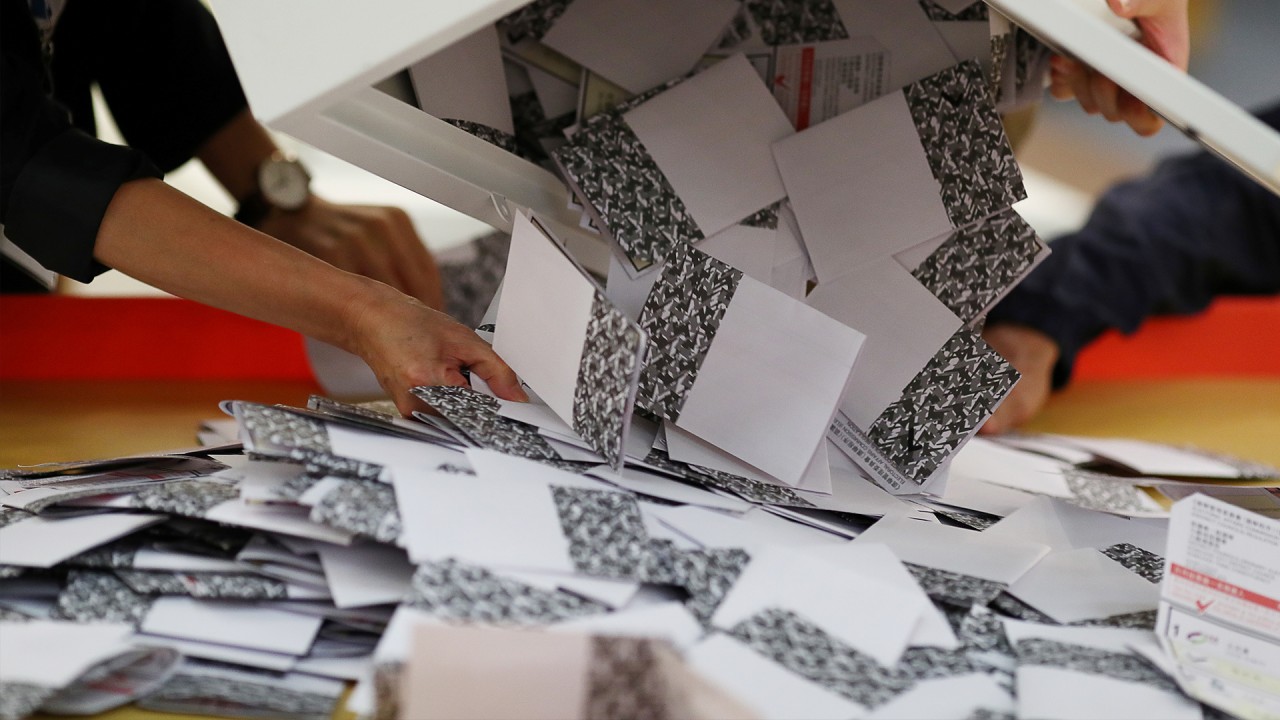 06:05
Two sessions: China's parliament plans an overhaul of Hong Kong's electoral system
Two sessions: China's parliament plans an overhaul of Hong Kong's electoral system
The technology drive at the heart of Beijing's Vision 2035 strategy is also likely to unnerve governments in the United States and Europe. Its most important chapters are dedicated to how innovation can be encouraged and how breakthroughs can be improved in national strategic technologies.
China must achieve "major breakthroughs in core technology" by 2035, and raise its national income per capita to the level of mid-level developed countries, the strategy stipulates.
Resources will be poured in to seven scientific frontier areas, including artificial intelligence, quantum information and integrated circuits, where the worst impacts of US sanctions have been felt.
The annual government report did the same, highlighting the ambitious Sci-Tech Innovation 2030 Agenda, with a focus on quantum computing, plane engines and deep-sea stations among others.
The high-profile commitment to science and technology is in sharp contrast to China's last ambitious manufacturing plan – Made in China 2025 – which was included in the previous five-year plan but vanished from government policies after it triggered a huge backlash from Washington in 2019.
The difference showed Beijing had no illusions that the Biden administration would ease the US technology competition with China, said Pang Zhongying, an international relations expert with Ocean University of China in Shandong province.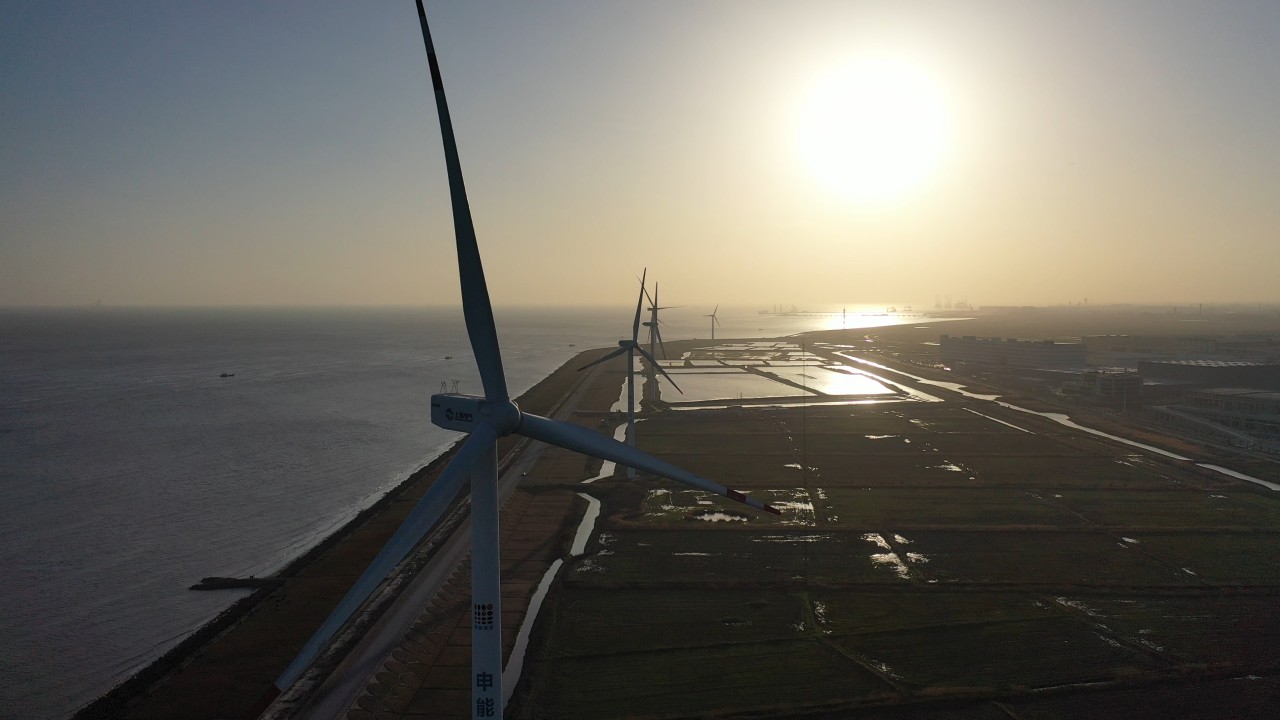 03:26
Two sessions: How China's environmental policies are giving a boost to green industries
Two sessions: How China's environmental policies are giving a boost to green industries
"China is prepared for a lost US market and is expecting a continuation of the decoupling policies, like the banning of hi-tech product exports to China. In fact, China has no option left but to rely on itself by boosting domestic innovation," he said.
"[It] also shows that China does not really care about whether the US would use it as an excuse to pressure Beijing."
H.R. McMaster, Trump's former national security advisor, said in testimony earlier this week to the Senate Armed Services Committee that Beijing's strategy in these two areas required a greater US government response to "Chinese economic aggression", which he said represented just as much of a military threat.
"We have to commit the resources and [respond to China's technological advances] from a military to deterrence perspective," he said.
"This sustained effort by the Chinese under 'made in China 2025' and under the overarching concept of military civil fusion, aims to give the People's Liberation Army a differential advantage in future war, and to do so mainly through vast state resources committed, but also by sustained industrial espionage against us and other developed economies and like minded liberal democracies."
Premier Li Keqiang briefly mentioned advancing trade with the US in his report but stopped short of mentioning the phase one trade deal signed a year ago with the Trump administration. In his report last year, Li pledged to "jointly implement" the deal with Washington.
Pang said the omission indicated China was in no rush to talk about trade with the US. "The Biden government is still putting it under review on what they want to do with it. Secondly, China's message on this is, if you want to scrap it, you are more than welcome to," he said.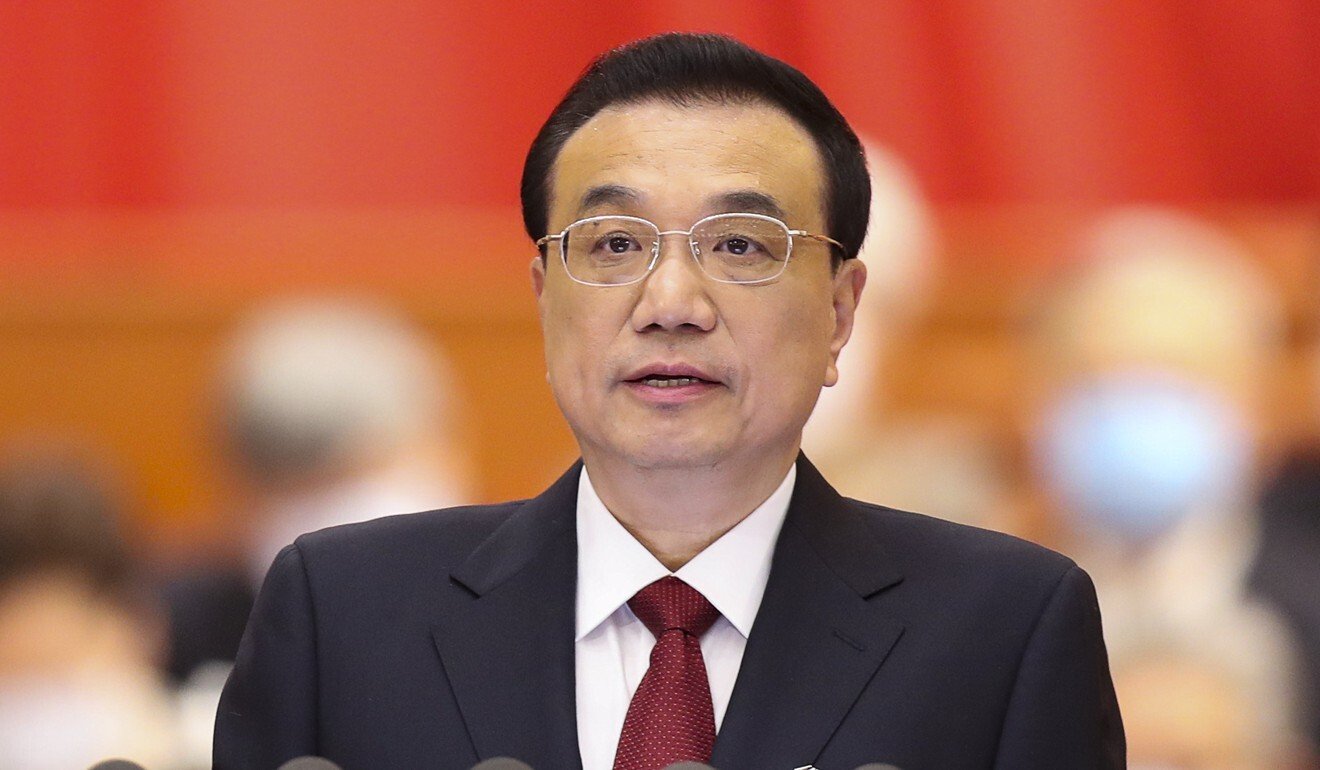 He added that Beijing would see adherence to the deal as a favour to Washington.
While there are few friendly gestures to Biden from Friday's policy papers, Beijing has signalled a strong willingness to further integrate on multilateral platforms and strengthen its influence in rule setting.
In the five-year plan, Beijing promised to actively consider joining the CPTPP – the Japan-led trade protocol which Trump pulled out of in 2017 – and to seek more high standard regional trade pacts.
One goal of Vision 2035 is for China to "significantly improve" its advantage in international cooperation and competition.
The plan also stipulates that China should deepen its involvement in global rule setting in maritime affairs, for example.
"We must deepen our participation in the rule making and enforcement in international maritime governance mechanisms, and push for a just and fair international maritime order," it said.
Additional reporting by Kinling Lo and Robert Delaney