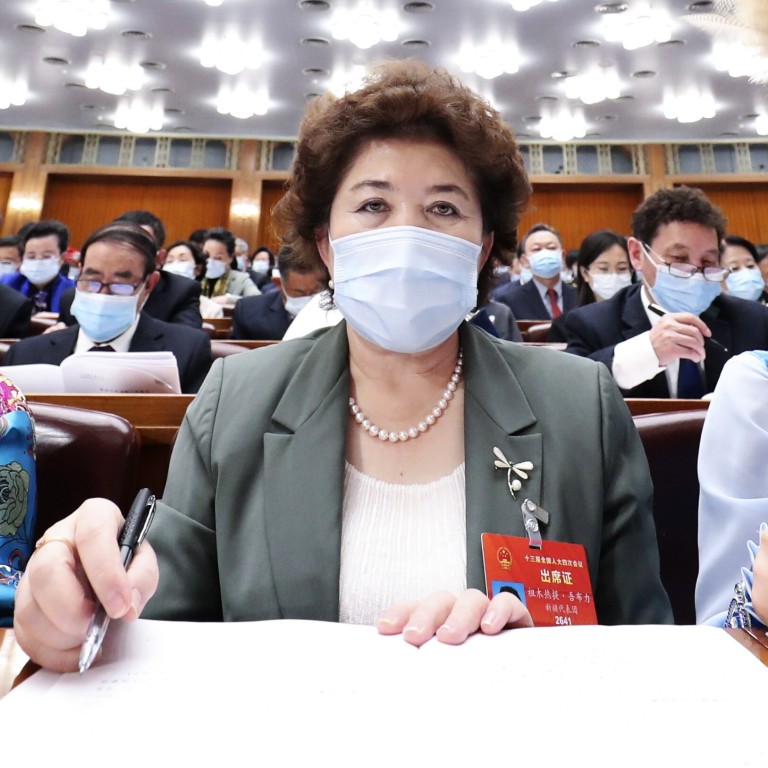 Explainer
How well are women and ethnic minorities represented in China's National People's Congress?
Women now make up around 25 per cent of the legislature, but men from the dominant Han group still hold most of the top leadership positions
Ethnic minorities hold 14.5 per cent of seats – but as one observer notes, they are not able to discuss sensitive topics such as Xinjiang
Beijing has long touted its national legislature as a representative mechanism for China's people, but the make-up of its delegates show that women do not yet hold up half the sky.
Women and members of China's 55 recognised ethnic minorities remain locked out of leadership positions within the
National People's Congress (NPC)
, while the Politburo Standing Committee – the Communist Party's top decision-making body – consists of seven men from the dominant Han ethnic group. Within the 25-member Politburo, there is only one woman, Vice-Premier Sun Chunlan, and there are no ethnic minority members.
Rory Truex, a China politics specialist from Princeton University, said that while there is diversity within the national legislature, groups such as government officials, Communist Party cadres and businesspeople are generally over-represented, while there is underrepresentation of the working class.
They help shape policy in key areas such as education, health and employment, and Truex noted that "if you have fewer women or fewer people from the working class in any political body in China or elsewhere, it's going to have consequences for policymaking".
He said: "The general pattern is that you see women and minorities and other marginalised groups have access to institutions like the NPC or the People's Congresses all the way down [to a grassroots level], or the
CPPCC [Chinese People's Political Consultative Conference]
, but for the real organs of power, there's a glass ceiling. They're not really given access to real positions of power."
Women represent 25 per cent of the 2,953 deputies in the current NPC and 20.5 per cent of the 2,156 members of the CPPCC, the country's top political advisory body.
That reflects a marginal increase compared with the 2013-17 NPC and CPPCC, where they made up 23.4 per cent and 18.4 per cent respectively.
China was ranked 86th out of 192 countries for its representation of women in the national parliament, according to the latest rankings by the Geneva-based Inter-Parliamentary Union.
Since 2007, there has been a requirement that women make up at least 22 per cent of total deputies.
Meanwhile, ethnic minorities make up around 8.5 per cent of the country's population, but 14.5 per cent of the delegates to the NPC.
The NPC has sought over the years to become more representative although its deputies remain largely middle-aged and most its seats are held by members of the Chinese Communist Party.
Before the first session of the 13th NPC, the government said it would set a soft quota of around 12 per cent for ethnic minorities, increasing the proportion of grass-roots representatives such as farmers and front-line workers, include more women and ensure representatives from urban and rural areas were selected proportionately.
Truex said that because the deputies did not have real accountability to the public, they tended to represent identity groups – for example migrant workers, farmers, entrepreneurs or ethnic minority groups – in the meetings.
"Because they are not running for re-election based on how well they serve their geography, they are kind of a descriptive group, so their demographics, their occupation, that matters as to how they behave," he said.
"You see both things happening, the deputies will try to represent their area, but they'll also try to represent their group and for that reason, if you have certain people under and over-represented, [there is] a consequence for all these policy proposals."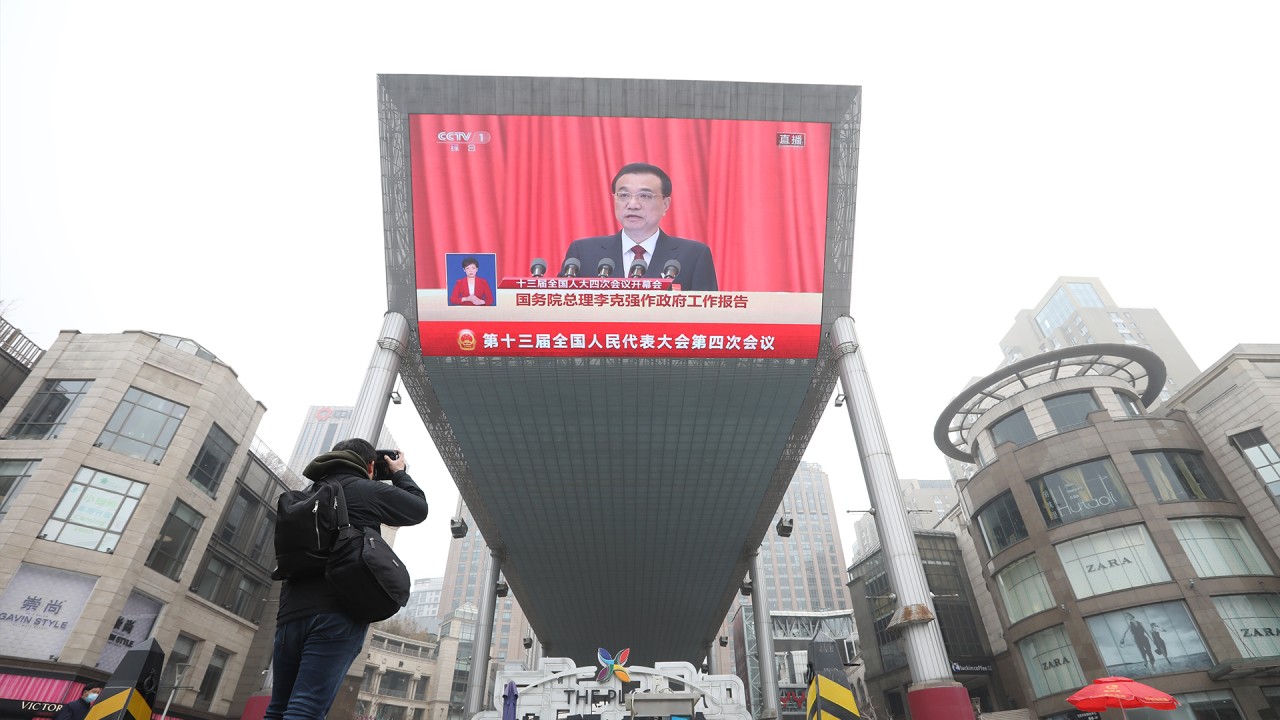 03:56
China's 2021 National People's Congress opens with Hong Kong's electoral system on the agenda
China's 2021 National People's Congress opens with Hong Kong's electoral system on the agenda
Another, Tian Chunyan, an engineer from the Beijing delegation, proposed that maternity leave be extended to six months and called for women engineers to be treated with greater respect.
Among minority deputies, Liu Lei, a member of the Hezhe ethnic group, advocated that universities increase their enrolment of ethnic minority students.
Another deputy, Zhong Haiyan, head of Jingning She autonomous county in eastern China's Zhejiang province and a member of the She ethnic group, called for greater support for preschool education in ethnic minority areas such as the one she represents.
While the legislative body is often seen as a rubber-stamp, Truex said that the deputies can raise their voices on less politically contentious issues – but not topics such as political reform, censorship or the treatment of minority groups in areas such as Xinjiang.
He said the authorities are keen on projecting a narrative of unity and say they represent the whole population, but described the system as one of "representation within bounds".
"Very, very rarely do deputies cross any political boundaries," he said. "Although there are minorities in this institution, they are not exactly able to advocate for some of the real issues that are going on, although they can talk about some of the softer, less sensitive issues."