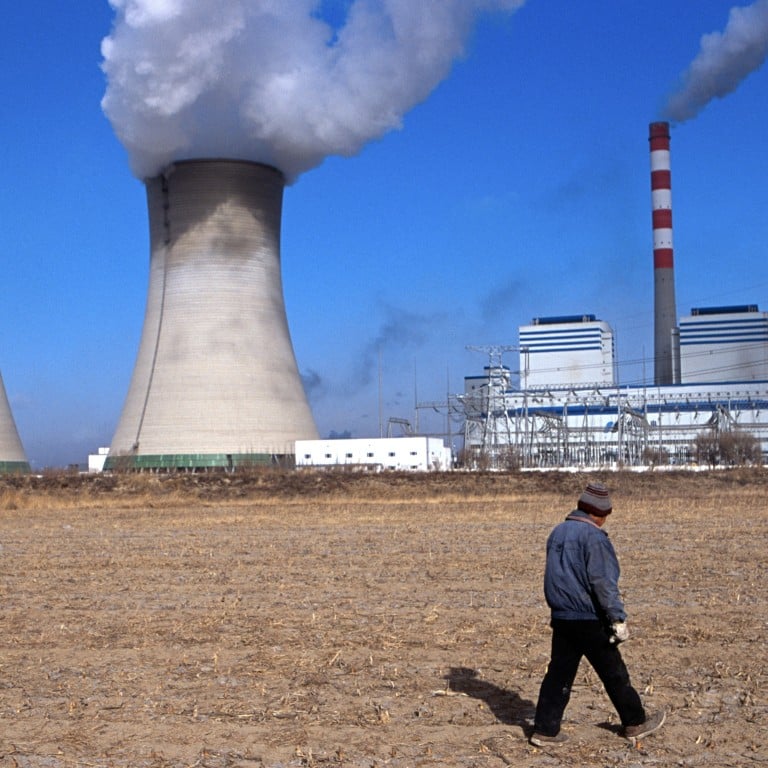 China can meet carbon neutrality goals – by phasing out coal plants, US study says
Researchers recommend taking existing, inefficient coal generators offline and halting all new construction
As of last year, China had 1,050 gigawatts of installed coal-fired power capacity, or more than the rest of the world combined
China can achieve its goal to become
carbon neutral by 2060
as long as it adopts a structured approach to reducing its dependence on coal for power, according to an American study.
Achieving the target would require an immediate halt to the construction of new coal-fired power plants, the prompt closure of existing, inefficient facilities and the gradual phasing out of all remaining plants, the study said.
The research, which was published in the peer-reviewed journal Nature Communications on Tuesday, was led by a team from the Centre for Global Sustainability at the University of Maryland in the United States.
"Results in this paper show that with enhanced action, China can meet both domestic and global goals through a structured phasing out of coal power," said Nate Hultman, the centre's director and co-author of the study.
As of last year, China had 1,050 gigawatts of installed coal-fired power capacity, or more than the rest of the world combined.
The study analysed the technical, economic and environmental performance of 1,037 Chinese coal-fired power plants.
Of those, 18 per cent – with a combined installed capacity of 111GW – were found to be highly inefficient and could be closed quickly and easily. About 60 per cent of them were in the northern and eastern provinces of Shandong,
Inner Mongolia
, Henan, Hebei, Jiangsu and Shanxi, and many had been in operation for over a decade, the study said.
Other plants could be allowed to continue to operate, but their annual usage should be reduced from a combined 4,350 hours at present to 3,750 hours by 2030 and less than 1,000 hours by 2050, it said.
Besides its operational plants, China has more than 88GW of coal-fired capacity under construction and a further 158GW planned. But if it wants to achieve its lofty ambitions on carbon neutrality, all of it needs to be cancelled, according to the study.
"Continued coal expansion in the near term would largely increase the risk of stranded assets with the long-term climate goals," it said.
The gaps in China's power generating capacity created by the phasing out of its coal plants could be filled with clean energy alternatives like solar, it said, adding that by 2050 renewable energy should account for between 56 and 95 per cent of each province's output.
"A critical part of success is ensuring that the phase out is well structured and continues to ensure air quality, human health, grid stability, and other social and economic goals," said Ryna Cui, another of the study's co-authors.
The strategies outlined in the study would help to lessen the social impact of closing power plants, such as a loss of jobs, she said.
"Stopping all new construction avoids creating jobs that would have to be transitioned later, while setting a lifespan for existing plants avoids massive lay-offs in the future and allows time for preparations to be made," she said.