Taiwan
Get more with myNEWS
A personalised news feed of stories that matter to you
Learn more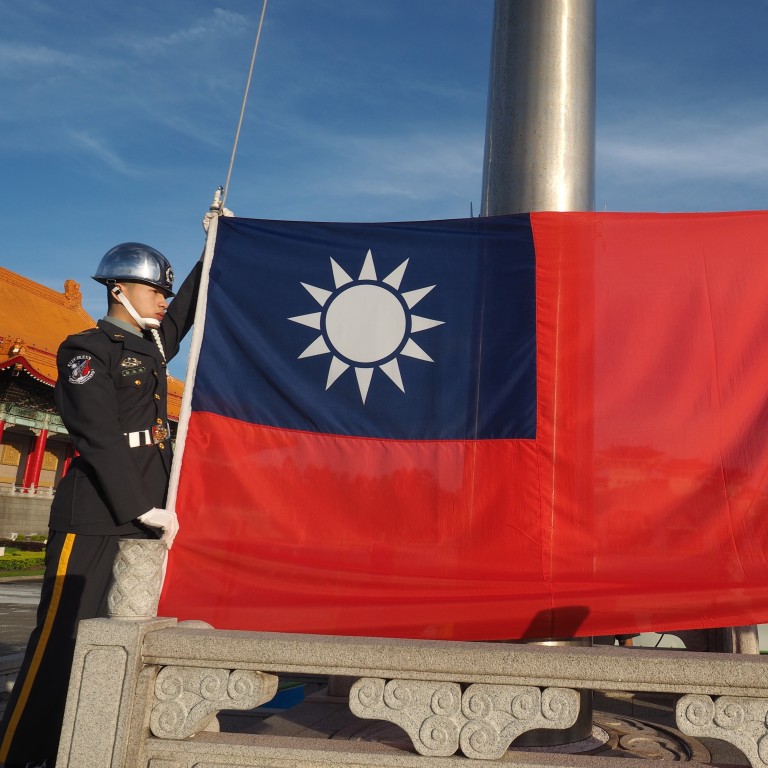 Taiwan hits back at mainland Chinese firms fishing for its chip makers
Beijing's drive for technological self-sufficiency has led to an exodus of Taiwanese engineers lured away by the promise of a big salary
But Taipei also accuses mainland Chinese firms of illegally setting up operations on the island to feed the recruitment drive
As Beijing steps up its efforts to become self-reliant in manufacturing computer chips,
Taiwan
is fighting an uphill battle to stop its engineers from being lured to the mainland and stamp out illegal operations within its own territory.
On March 9,
Taiwanese prosecutors raided the offices of two companies
alleged to have been funded by mainland China-based Cvitek, a chip design firm suspected of having financial links to Beijing-based Bitmain Technologies, the world's largest manufacturer of cryptocurrency-mining equipment.
"We suspect that the two companies – WiseCore Technology in New Taipei City and IC Link in Hsinchu – were set up by the Chinese company and that their top executives had in the past three years illegally recruited several hundred local engineers by paying them at least double their original salaries," said Chang Jui-chuan, a spokeswoman for the New Taipei District Prosecutors Office.
Investigators had questioned 19 people from the two companies and granted bail to four senior executives pending a further hearing, she said.
Under Taiwanese law, mainland Chinese-funded companies are not allowed to invest in hi-tech and related businesses on the island.
Chang did not say which other companies had been targeted, but local news reports said they included MediaTek, MStar Semiconductor and Global Unichip Corp.
Chinese Premier Li Keqiang said at the recently concluded National People's Congress that developing the mainland China's chip industry was one of the priorities for the government's new
five-year plan
.
As its rivalry with Washington has spilled over into the technology field – hurting major players like
Huawei Technologies Co
– Beijing has become increasingly determined to boost its self-reliance in critical industries.
This in turn has led to a spike in talent poaching from Taiwan, frequently in violation of local laws, observers say.
Lai Jui-lung, a lawmaker with Taiwan's ruling Democratic Progressive Party, said the problem started when Beijing-friendly Ma Ying-jeou was elected the island's president in 2008.
"Ma lifted a ban on Chinese-invested companies operating retail businesses in Taiwan, and some of them used this as a cover to poach Taiwanese talent [in other fields]," he said.
The problem had worsened significantly in recent years, Lai said, with some mainland Chinese firms paying local operators to set up firms on Taiwan's science parks to facilitate their illegal recruitment efforts.
"The Tai Yuen High-Tech Industrial Park in Hsinchu has been known to be a base for such companies," he said.
Such is the extent of the illegal recruitment problem that the Taiwan's National Security Bureau has set up a task force to deal with it.
"We have stepped up investigations into these illegal activities and possible leak of commercial secrets through such hiring," bureau chief Chen Ming-tong said in parliament on Thursday, adding that several companies were being investigated.
He declined to say exactly how many firms were involved but Wang Mei-hua, Taiwan's economic affairs minister, said her ministry had passed the details of about 20 companies – mostly chip design firms – considered suspicious to the security authorities for further investigation.
However, Wang told a legislature meeting on Wednesday that without being tipped off to illicit activity it was very hard to identify mainland China-funded companies operating under the guise of a local firm.
Liu Meng-chun, director of the mainland Chinese division of the Taipei-based Chung-Hua Institution for Economic Research, said Chinese firms used to develop their technologies by copying foreign designs.
"But after countries like Japan and the US set restrictions in mainland China and refused to grant it licensing, Beijing had to resort to poaching talent," he said, adding that a shared language and cultural similarities made Taiwanese engineers a prime target.
Richard Chang, the Taiwanese businessman known as the "father of the Chinese semiconductor", was a case in point, having been lured to mainland China to set up Semiconductor Manufacturing International Corporation, Liu said.
But offering people higher salaries and better employment terms was not illegal, so it was important for Taipei to improve the environment for engineers and for Taiwanese tech firms to work harder to retain their best talent, he said.
"Taiwan must also keep developing its technology to ensure it stays well ahead of the mainland," he said.