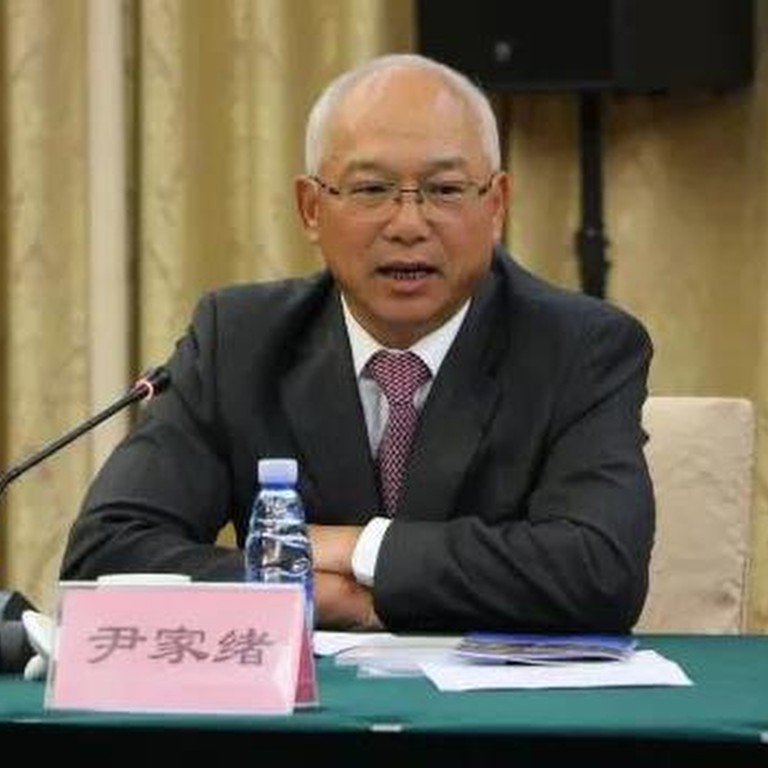 Corruption in China: ex-boss of arms company Norinco placed under investigation
Yin Jiaxu accused of 'serious violations of discipline and the law', anti-corruption watchdog says
Yin was Communist Party chief and chairman of China North Industries Group Corp until his retirement in 2018
The former head of one of China's largest weapons manufacturers is under investigation for alleged
corruption
offences, according to the Communist Party's anti-corruption watchdog.
Yin Jiaxu, who was Communist Party chief and chairman of China North Industries Group Corporation (Norinco) until his retirement in 2018, is being investigated for "serious violations of discipline and the law", the Central Commission for Discipline Inspection (CCDI) said on Sunday, without elaborating on his alleged wrongdoings.
In January, the CCDI announced that
Hu Wenming
, the former party chief and chairman of China Shipbuilding Industry Corporation, who oversaw the development of the
Liaoning
and
Shandong
aircraft carriers, had been expelled from the party for taking bribes and abusing his power.
Yin replaced Hu as deputy general manager of Norinco in 2010 and took over as party chief in 2014. It is not known if the two cases are connected.
Norinco supplies weapons and equipment to all branches of the Chinese military and armed police force. According to a December report by Stockholm International Peace Research Institute, it is the ninth-largest arms company in the world and third-largest in China, after Aviation Industry Corporation of China and China Electronics Technology Group Corporation.
In 2015, Norinco was authorised to oversee the development and industrial application of the ground-based augmentation system for the
Beidou satellite network
– China's answer to the United States' Global Positioning System (GPS).
The same year, Norinco spent 1.5 billion yuan (US$228 million) setting up a company in Shanghai to build a nationwide location service platform and develop technical standards for the Beidou system.
Norinco has also diversified its business as part of Beijing's push for military-civilian fusion and has interests in railway construction, car parts and oil development. One subsidiary took part in a metro rail project in the Pakistani city of Lahore, according to People's Daily.
But Norinco came under pressure in November when then US President Donald Trump issued an executive order prohibiting any US investors from owning shares in 31 Chinese companies, including Norinco, over their ties with the People's Liberation Army.