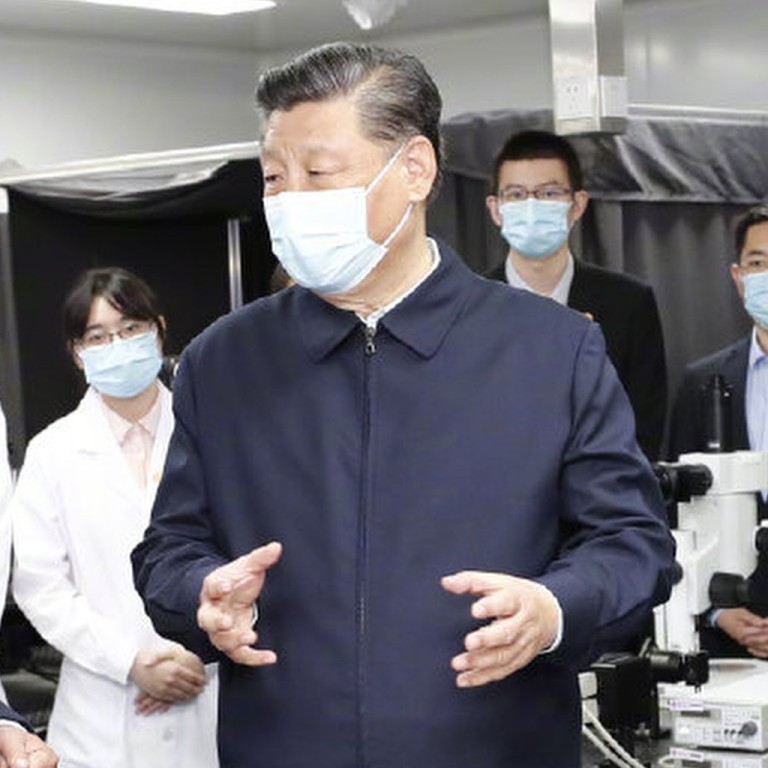 Chinese universities should produce inquisitive thinkers who are totally loyal to the Communist Party, Xi Jinping says
The Chinese president says the education system must train the 'builders and successors' of socialism during a visit to Tsinghua University
Xi says Communist Party needs to encourage scientific talent and innovation in its centenary year
China's universities should aim to train a new generation loyal to the socialist cause and with an inquisitive and innovative mindset, President Xi Jinping said on Monday.
"This year will mark the centenary of the Communist Party … the party and the state's need for higher education, for knowledge and science and great talent, is greater than at any time before," he said during a trip to Tsinghua University in Beijing, according to state news agency Xinhua.
He added that the aim of China's education system is to train the "builders and successors" of socialism.
Xi, an alumni of the university, made the trip as the
Communist Party
ramps up its preparations for the celebration of the party's centenary on July 1.
The anniversary is Beijing's most important political event this year and Xi has promised a "grand celebration" to mark the occasion. Officials across the country have been told to ensure social stability for the event.
During Monday's trip, Xi praised Tsinghua for its tradition of training students who were "both red and professional", a phrase coined during the Mao Zedong era. The university will celebrate its 110th anniversary next Sunday.
"[We] must continuously improve the quality of training, [we] must think of what the country thinks of, worry about what the country worries about, and meet the needs of the country," he said.
He added that Chinese universities should explore the frontiers of technology, improve their ability to innovate and encourage an "inquisitive mindset" that challenges existing scientific theories.
But the president added that while Chinese universities strive for excellence, they should also keep their doors open and cooperate with their foreign counterparts.
Beijing has made innovation a top priority in the new five-year plan unveiled last month. The plan identified seven sectors given priority in research funding, including artificial intelligence, quantum information, integrated circuits, brain sciences, genetics and biotechnology, clinical medicine and health care, and deep earth, sea, space and polar exploration.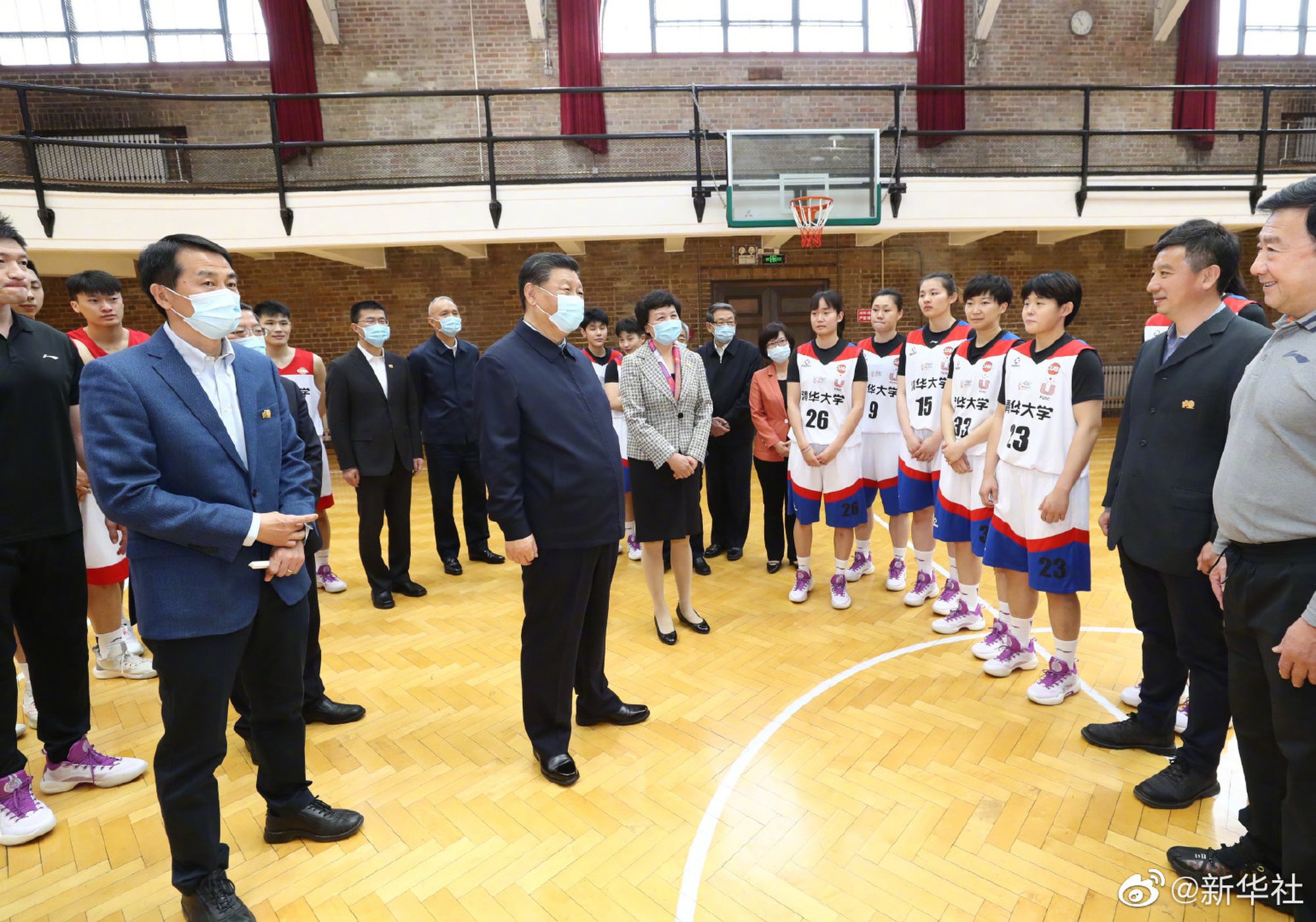 The policy blueprint document stressed that innovation and technological self-sufficiency were at the core of China's strategy to "develop new advantages" in the face of increased hostility and decoupling pressures from major Western countries.
During the trip, Xi visited a laboratory in Tsinghua that focused on micro/nano photonic devices among other areas.
Xi spent four years in his twenties studying chemistry at Tsinghua University, after six years of hard labour in rural Shanxi in northwest China during the Cultural Revolution. He obtained a doctorate from Tsinghua in 2002, when he was the governor of Fujian province.
Tsinghua later became an important power base for Xi from which he has picked talent to fill key positions.
Chen Xi, a former classmate of the president who has spent more than two decades working in the university, is now head of the Central Organisation Department of the Communist Party, overseeing its apparatchik. Chen Jining, mayor of Beijing, was the president of the university before he entered politics in 2015.