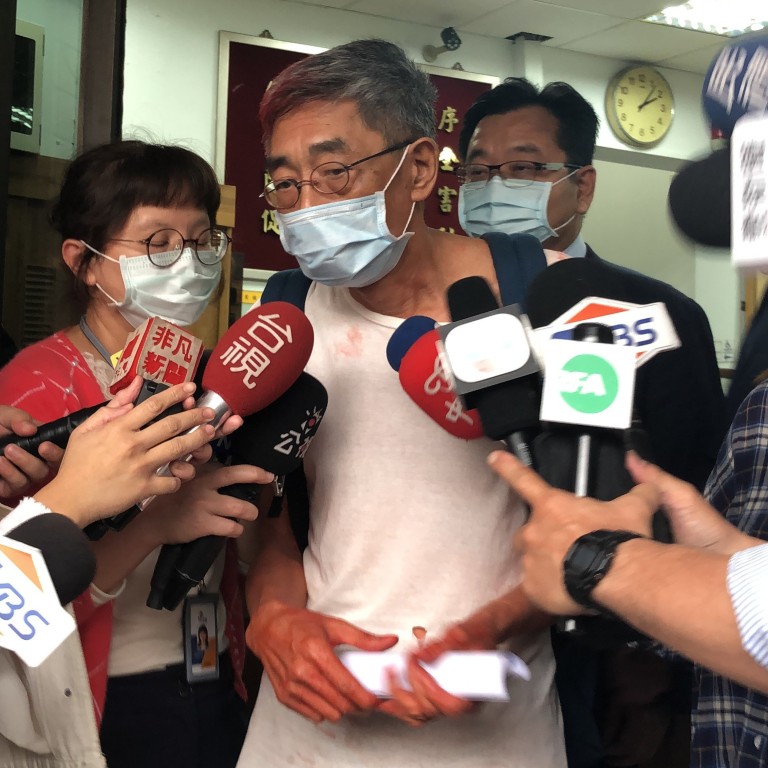 Taiwanese men who attacked Hong Kong bookseller get longer jail terms after appeal
Trio found guilty of assaulting and insulting Lam Wing-kee and damaging his belongings when they threw red paint at him in Taipei last year
Lam says he believes he's a target for pro-Beijing activists and he fears being attacked again because of his pro-democracy views
Cheng Chi-lung, 52, and brothers Tseng Shih-cheng, 34, and Tseng Shih-feng, 28, all from the southern city of Kaohsiung, were found guilty of assaulting and insulting Lam and damaging his belongings by throwing paint at him in the Taipei attack.
On Tuesday, they were sentenced to eight, six and seven months' jail, respectively.
Lam, 65, had appealed jail terms of three to four months that could be converted to fines, handed down by the Taipei District Court in November, saying the sentences were too lenient and would not deter others from carrying out similar attacks on Hong Kong pro-democracy activists.
He was preparing to open a new bookshop in Taipei when the attack took place nearby on April 21 last year.
"Cheng was unhappy with Lam, who used to manage Causeway Bay Books in Hong Kong, over his advocacy of Hong Kong democracy and human rights," Judge Liu Fang-tzu told the court on Tuesday.
After hearing that Lam planned to open a new bookshop in Taipei with the same name to promote that cause, Cheng had asked the Tseng brothers to join him in Taipei on April 20 to carry out the attack the next day, the judge said.
When they saw Lam on the terrace of a coffee shop near his new bookshop the next morning, Cheng directed Tseng Shih-feng to throw paint at him while Tseng Shih-cheng took photos of the incident, she said. The three men returned to Kaohsiung where they were arrested the next day.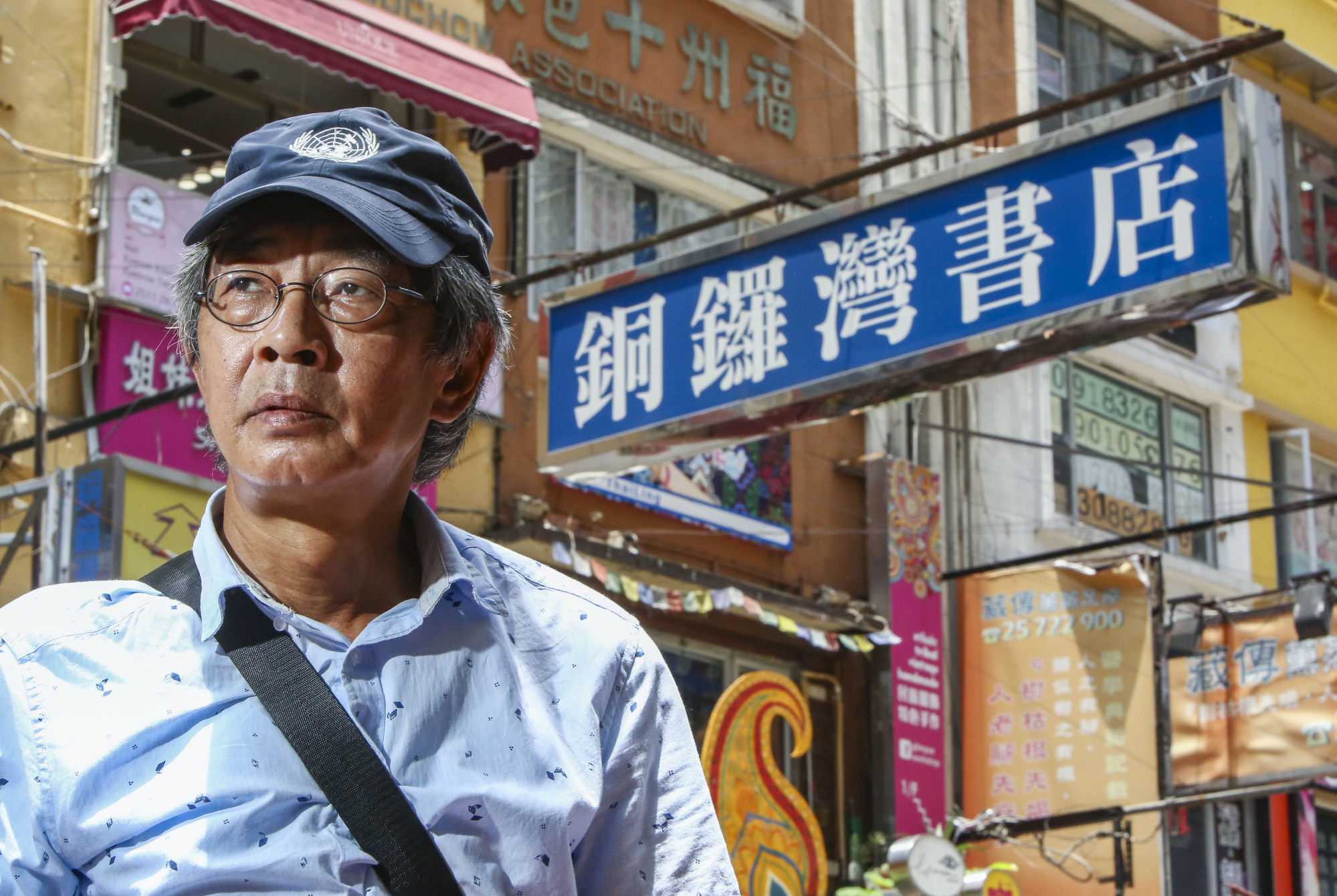 Speaking after the verdict on Tuesday, Lam said he was satisfied with the heavier sentences and that the jail terms would "discourage others from doing similar things to hurt people with different opinions".
Lam said he believed he was a target for pro-Beijing activists in Taiwan, and that even after a year he feared being attacked again because of his pro-democracy views.